Condition and develop the body of a dancer without going to the dance studio! This creative Pilates workout uses the ballet Barre and bands to offer a total body sculpt. This class is held in our 3rd floor studio. Ask the front desk for directions. Please come early as space is limited!
View Schedule
This class will help to improve balance, flexibility, posture, breathing, coordination and relaxation, by incorporating movement from yoga, pilates and sports stretch. Open to all fitness levels.
View Schedule
Redefine yourself with Group Centergy. Grow longer and stronger as you explore this 60 minute journey of yoga and Pilates movements. Positive uplifting music, group dynamics and supportive instructors will enable you to center your energy, reduce stress and even smile. Discover Group Centergy!
View Schedule
Improve your core strength, flexibility, balance and coordination with the foam roller. This is a Pilates based workout that will shape and tone all muscle groups improving your balance for sports or everyday exercises. The foam roller helps stretch the muscles and release tension. Painful "trigger point" areas can be relieved by using the foam roller. [Foam rollers are provided.]
View Schedule
Got just a few minutes? Pilates Express has invigorating music and non-stop sequencing to get the job done in 30 minutes! Use of props (Bands, circles, hand weights, etc) and your own body resistance keeps the moves fresh for the body and mind.
View Schedule
This multi level class will strengthen, tone and improve posture as well as increase flexibility, balance and coordination. Challenge your core strength and flatten your abdomen with whole body movement that will change the way you feel and move!
View Schedule
This class includes beginning & intermediate mat exercises, with an emphasis on rhythm & flow. Focus is on the whole body while improving your posture & challenging your core.
View Schedule
This workout will keep you standing tall! Strengthen and tone your legs and glutes while challenging your balance. The flexbands are used to shape the upper body as well as to push the abs to work the entire class. Advance sign up required.
View Schedule
Beth Banks
Pilates Instructor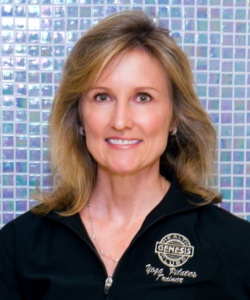 Galina Faulconer
Pilates Instructor
gfaulconer@genesishealthclubs.com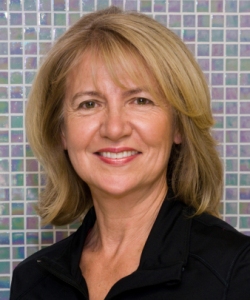 Demetra Gentry
Pilates Instructor
dgentry@genesishealthclubs.com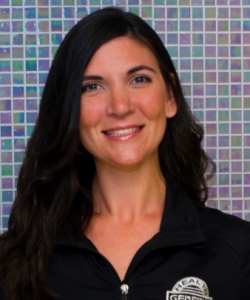 Kelli Harsh
Pilates Director
Kelli Harsh comes from a background of dance. Her passion for dance influenced her career in health and fitness beginning in the mid 80's. Kelli continued her career in the industry becoming the Director of Group Fitness where she taught the many different styles of classes and also began personal training.


Kelli has been teaching Pilates now for 11 years. She teaches mat classes as well as our new "Balance Barre" class. She spend most of her time training one on one in our fully equipped Pilates studio. Helping people move better and become healthier is her passion and she believes Pilates exercise provides the most of what everyone needs to reach their health and fitness goals.
MariAnn Herren
Pilates Instructor
mherren@genesishealthclubs.com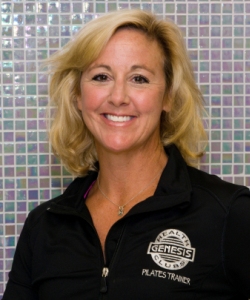 Amie Neal
Pilates Instructor