Designed to improve balance, flexibility, posture and relaxation by incorporating Yoga, Pilates and sports stretch movements.
View Schedule
A safe, gentle form of yoga is designed for those who have difficulty getting down to the floor. With the aid & support of a chair used for either sitting or standing, you will learn yoga postures & breathing techniques that will increase flexibility, range of motion, core strength & relaxation
View Schedule
Light yoga classes designed for releasing tension. Gentle, static poses stretch & open the body while relaxing the mind. Yoga props - blocks, blankets, bolsters, chairs may be used to assist balance & deepening stretches.
View Schedule
Redefine yourself with Group Centergy. Grow longer & stronger as you explore this 60 minute journey of yoga & Pilates movements. Positive uplifting music, group dynamics & supportive instructors will enable you to center your energy, reduce stress & even smile. Discover Group Centergy!
View Schedule
Serious students who enjoy a heated studio will experience a challenging vinyasa flow class, a series of connected poses. Designed to ring out toxins, enhance strength & flexibility. 60, 75 or 90 minute classes offered - check schedule.
View Schedule
Serious students will enjoy this challenging vinyasa flow class, a series of connected poses. Strong core work, inversions including head & handstands, back bends, arm balances & advanced poses are integrated into each class. 60, 75 or 90 minute classes offered - check schedule.
View Schedule
View Schedule
A challenging class for men only designed to increase strength & endurance while addressing the myofascial relese & stretch of muscles that tend to shorten & tighten over the male life span.
View Schedule
Beginners learn the foundational principles of yoga breathing, meditation & posture alignment. This class is slow paced & includes standing, seated & supine poses. 60, 75 & 90 minute classes offered - check schedule.
View Schedule
View Schedule
Sun salutations that emphasize strength & flexibility are the foundation of this class. A series of poses connect & flow, work the body to the core, while stretching muscles & opening joints. The advanced beginner & intermediate student will enjoy a unique experience with each class. 60, 75, 90" classes offered - check schedule
View Schedule
View Schedule
View Schedule
All level yoga class designed for athletes of all sports. Hip & shoulder opening is the focus, & core strengthening. Modifications demonstrated.
View Schedule
This systematic method offers a sleep-like state, physical, mental & emotional relaxation. During class, one rests comfortably on back with no movement. This practice increases athletic performance, reduces anxiety, depression symptoms & stress. 60 & 30 minute classes offered - check schedule.
View Schedule
View Schedule
This class complements your regular yoga practice, while boosting your metabolism & pushing your strength & flexibility to new heights. Light free weights are added to the Yoga Flow class to tone & sculpt every major muscle group. Strength training exercises-squats, lunges, bicep curls & tricep extensions are incorporated to create resistance & to intensify each pose. The results - lean muscle mass & endurance!
View Schedule
Beth Banks
Yoga Coordinator
Beth Banks began sharing with others her passion for health and fitness 30 years ago. She has enjoyed being a yoga, Pilates and group fitness instructor; and a certified personal trainer. Beth is also a certified Centergy and Group Power instructor through Body Training Systems.

Beth became a certified yoga teacher in 1999. She is blessed to have local yoga enthusiast and educator Renée DeTar as her primary teacher and mentor. She earned her RYT 500 with Yoga Alliance in 2005.

Beth began practicing yoga for the stretching and injury prevention aspect and soon discovered the mind/body/spirit element of yoga to be a holistic and healing approach to living life. She looks forward to sharing the many healthy benefits of yoga: greater flexibility, strength, endurance and improved posture with others, along with the calming and stress relieving benefits that can be experienced through yoga. Beth is available at our Rock Road and East Central locations for one-on-one privates.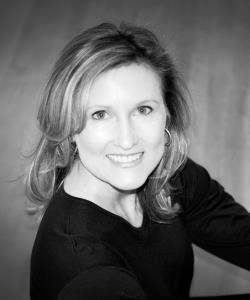 Genevieve Barba
Yoga Instructor
I have been practicing yoga since 1997. I came to yoga with a background of more than 10 years of dance training. Then and now, I love that yoga brings strength, flexibility and challenging new ways to move the body. I also treasure the clarity and peace of mind I experience in yoga.
In 2008 I completed the registration requirements of the 200 hour registration with Yoga Alliance. I cherish that as a teacher I am able to help others improve their lives through yoga practice. Yoga is for everyone, whether you choose a vigorous, flowing class or a session of deep stretching. I would like anyone interested in yoga to know that you don't have to be flexible to start doing yoga. Come as you are. Practice regularly and you will see the benefits.
I am continuing my yoga education under the guidance of Renee DeTar, Regional Yoga Director of Genesis Health Clubs. In my personal practice I love the challenge of arm balances, inversions and backbends. In all classes, safety and alignment are emphasized. I teach Gentle Yoga, Yoga I, Vinyasa and Power classes at Rock Road. I am available for yoga private lessons for those who would like a personalized, focused experience of yoga.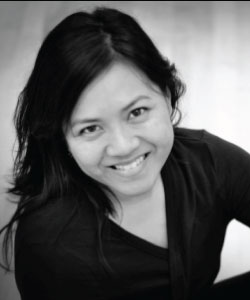 Galina Faulconer
Yoga Instructor
gfaulconer@genesishealthclubs.com
I have always been a person that has loved fitness and a healthy lifestyle. Yoga has a very special place in my heart. I have been practicing yoga since 2002. I became a certified yoga instructor in 2006. I studied and received my certification through Yoga Fit Training Systems Worldwide an institute based in California. I love vinyasa yoga with it's challenging flow from one pose to another. I teach different levels from gentle to power Yoga. I like to talk to people and motivate them to come to my classes. I like for them to try yoga and discover all the benefits.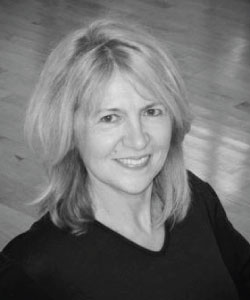 CJ McClellan
Yoga Instructor
CJ lives to learn, laugh and play! His love for fitness is what led him to yoga. Looking for a physically challenging and athletic cross-training activity he decided to give yoga a shot. He swiftly fell in love with the practice and was filled with an eagerness to return to his mat day after day. Shortly after finding yoga, CJ decided to take it one step further and completed yoga teacher training and after completing his training he dove in head first and began teaching.
CJ teaches rigorous, athletic, vinyasa style classes. He loves playing with arm balances and the challenge they offer, so expect them in class! His classes are stimulating, playful, upbeat and accessible to all levels.
CJ continues his practice daily, both on and off the mat; he hopes that through teaching he can instill in other yogis the same connection that calls him to love yoga, and more importantly he wants to leave them with a huge, happy smile. Be Courageous. Be Spontaneous. Be Fearless.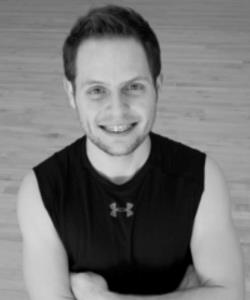 Barb Quadlander
Yoga Instructor
b.quadlander@genesishealthclubs.com
As a chiropractic physician for 18 years, Barbara Quadlander has found her passion in helping others improve their health holistically. She began practicing yoga over ten years ago and found that it is a natural pathway toward health. Her aspiration is to encourage others to experience yoga and realize that the health benefits from regular practice far exceed increased flexibility and strength. Barbara began teaching yoga in 2009, is registered as a RYT 200 with Yoga Alliance and is working on a RYT 500. She is also a certified Centergy instructor through Body Training Systems.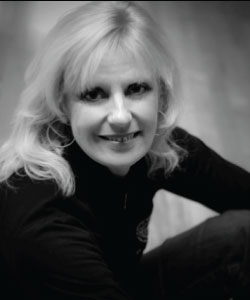 Stephanie Robertson-Cameron
Yoga Instructor
As a long time member, Stephanie attended her first yoga class here at Genesis Health Club several years ago looking for an additional challenge in her exercise regimen. The increased strength and mobility of regular yoga practice soon lead to the appreciation for the mental and psychological aspects as well. In her weekday hours as Stephanie A. Robertson-Cameron DDS she has found yoga beneficial to the ergonomics and stresses in her work environment and is inspired to bring these benefits to others. Stephanie has interdisciplinary training in Iyengar, Ashtanga, and Viniyoga and is registered with Yoga Alliance at the RYT200 level.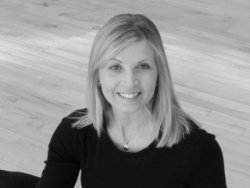 Letty Shaw
Yoga Instructor
Letty Shaw has her Bachelor's of Science degree in Nursing, and is available for one-on-one yoga privates and therapy in our Hutchinson Studio. She took her first yoga class in Hutchinson and fell it love with yoga from the very first class. Letty started teaching yoga in 2008, and is registered at the 200 hour level with Yoga Alliance. She is continuing her yoga education and is currently working on her 500 hour level yoga teacher training with Renee DeTar, Regional Yoga Director, Genesis Health Clubs. For Letty, yoga has been a wonderful way to release stress, gain strength and flexibility, and to find peace of mind in a busy world. Her wish is to bring all the wonderful benefits of yoga to all people of all ages.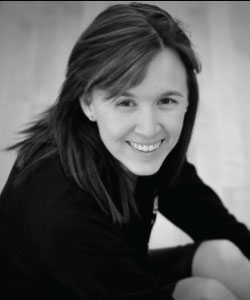 Mollie Smith
Yoga Instructor
Mollie has been practicing yoga for over six years and is diligently working on her RYT 200hr teaching certification through Yoga Alliance—largely by the inspiration and instruction of her gifted mentor, Beth Banks. Mollie has completed Yoga Teacher Training for Health & Fitness Professionals with Beth Banks.
Fitness has been a part of Mollie's life from an early age, swimming before she could walk, learning to ski at age 3, and dancing ballet with the Metropolitan Ballet of Wichita during her youth and formative years. She still remembers her mom doing Jane Fonda workouts in the living room--learning an early life lesson about minding our bodies and taking care of ourselves from the inside out.
It took only a brief introduction to yoga to get Mollie hooked, as the physical and mental effects of the practice were evident immediately. She relishes in the idea that yoga truly is a practice, embracing all ages and physical skill levels, meeting the student exactly where they are today. She hopes to impart the physical benefits of strength and mobility along with the mental benefits of relaxation and clarity during each class she leads. Mollie's excitement about yoga and her passion for sharing the practice is infectious.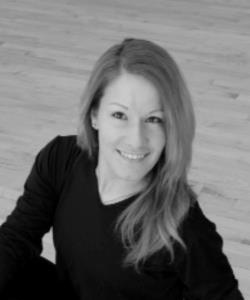 Meranda Sterling
Yoga Instructor
m.sterling@genesishealthclubs.com
I enjoy being fit and active. Running and cycling are my hobbies. I have a deep love for yoga and have been practicing for eight years. I am a YogaFit Level 1 Instructor, training to become a 200 hour Registered Yoga Teacher. My teaching style is to involve the mind/body connection in every class.