Ascent Club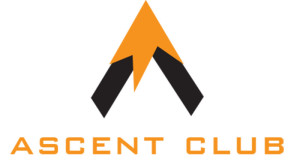 The purpose of Genesis Health Club's Ascent Club is to build a community of engaged, energized, and inspired young outdoor enthusiasts. On scheduled school breaks, Genesis' team of trained outdoor instructors will lead students on an adventure outing.
Ascent Club Contact Information
Will Jones | 970.818.7015
wjones@genesishealthclubs.com

Please note, registration closes one week prior to each program date and program departs from Genesis Miramont North location.
Upcoming Adventures
Outdoor Family Rock Climb | Duncan's Ridge
Outings provide the opportunity to climb outdoors together and learn necessary skills to safely share the sport of rock climbing as a family. Instructors facilitate belay school, oversee safety, and share knowledge on safe practices for base managed climb sites and top rope anchor building. Equipment included
Day / Time
Saturday, September 15, 2018 | 8:00 am - 5:00 pm
Age
5+ years & with parent
Cost
Member $45 Non-Member $55
The Incredible Hunt
Participants will travel to Lower Dadd Gulch for an epic day of hiking and field games, including Capture
the Flag in the woods and a hide and seek adventure that will challenge youth to use their tracking skills!
Day / Time
Friday, October 19, 2018 | 8:00 am - 5:00 pm
Age
10 - 13 years
Cost
Member $55 Non-Member $60