Have you ever noticed how utterly happy a dog looks with his head hanging out a car window? Well that's how I feel when I'm riding my bike; the wind in my face, heart pumping, and a smile from ear to ear. I'd love to get you to that same level of thrill, whether you're riding for fitness, function, or just plain fun!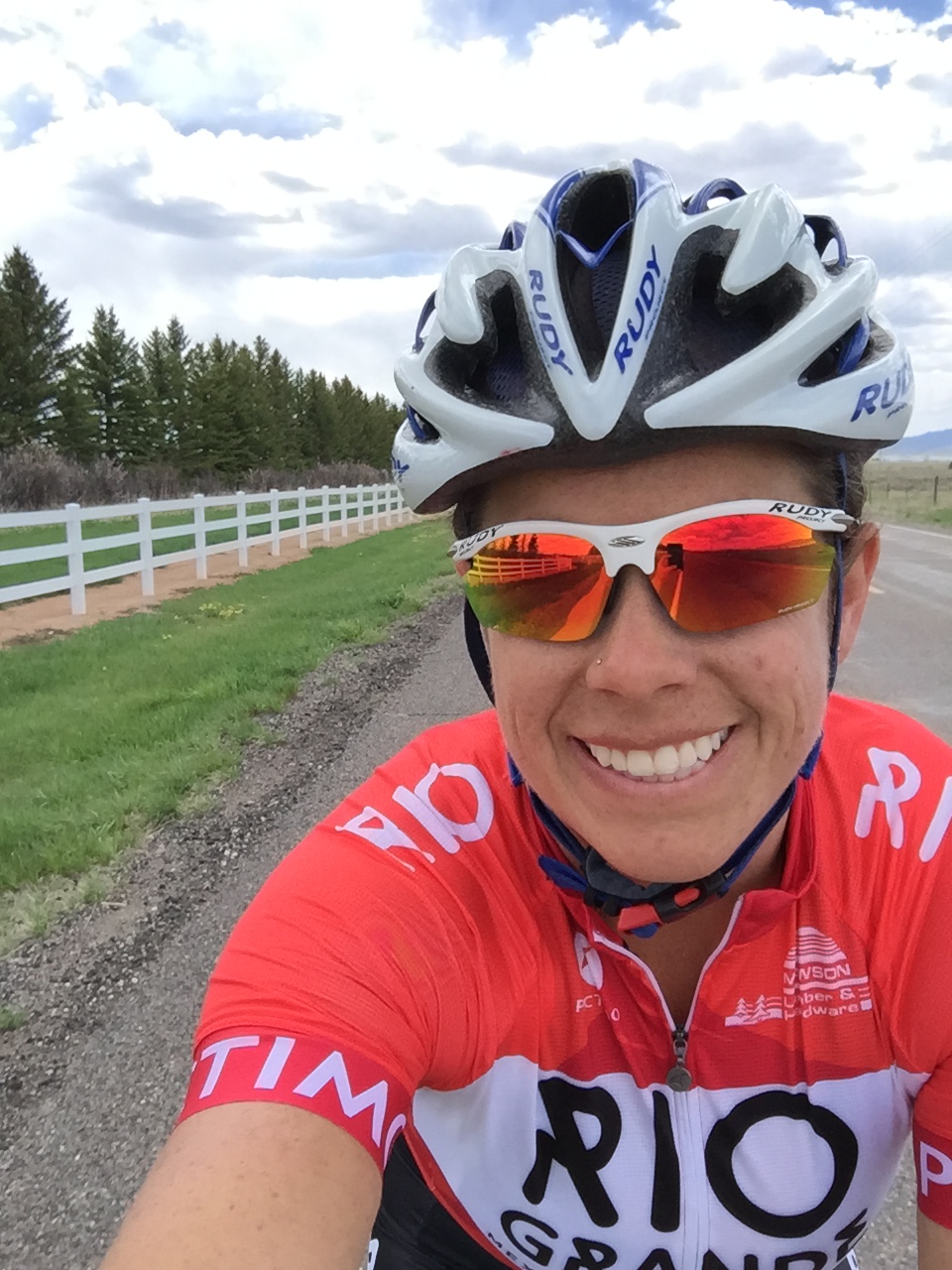 I've got five things for you to check on your bike before riding and five things to make any ride more fun! So strap on your helmet, and let's get rolling!
June is Colorado Bike Month (and generally a great time to be outside), so this is the perfect time to get your bike out and ride. Here's my short list of five important items to check off before hopping on your bike.
1. Does your bike fit you?
You should feel comfortable sitting on your bike. You shouldn't have to reach too far to grab the handlebars. Adjust your seat height so when your foot is at the bottom of your pedal stroke, your knee has a slight bend in it.
2. Are your tires inflated?
If you haven't ridden in a while, definitely pump those tires up! Even if you don't have a flat tire, just sitting around tires will lose pressure. For a rough frame of reference, road bike tires should generally be inflated between 80-130 psi, hybrid tires between 40-70 psi and mountain bike tires between 25-35 psi. If you want to geek out on tire pressure, check out this article from Bicycling.
3. Do your brakes work?
Before you hop on that bike, stand to the side of the bike and squeeze both your front and rear brakes and rock the bike forward so the rear wheel pops up, and then backward so the front wheel comes off the ground. If your brakes are in good working order, the bike shouldn't roll forward or backward when doing this. If your brakes aren't working, please don't ride the bike! Take it to one of our many bike shops in Fort Collins or check out this video from BikeRadar on how to adjust your caliper brakes at home.
4. Is your chain clean and not too loose?
Take a quick look at the chain to make sure its clean and not rusty. It's a good idea to grab some chain lube (bike specific, not your regular WD40!) to put on the chain after a quick clean. It's also a good idea to make sure your chain isn't worn. Simply grab the chain at a point when it's on the chainring and see if you can pull the chain away from the chainring. If you can pull the chain away from the teeth of the chainring, you likely need a new chain.
5. Are your quick releases tightened?
Most bikes have a quick release for the wheels and sometimes the seat post. Make sure all quick releases are tightened so you don't have a wobbly wheel, or worse, one that falls off! If you have no idea what a quick release is, check out this quick video from Global Cycling Network on the quick release and how to tighten one properly.
This is meant to be a quick check on your bike. If you notice anything more serious, take your bike into one of our many great bike shops in Fort Collins and a mechanic can get your bike up and running for you.
Now that your bike is ready to go, I want to make sure you have the best ride possible! These are a few of the things I think about before heading out for a ride.
1. Where are you going?
Take a few minutes to figure out where you want to go and the best way to get there. FC Bikes has a map of our bike ways and trails system that is a fantastic resource to consult before the rubber hits the road.
2. Who are you riding with?
Grab a friend to ride with! I have so much more fun, and can push myself to do more new and challenging things with friends. I recommend checking in with your riding partner to make sure you both want to get the same thing out of the ride. If you want to ride in flip-flops over to get ice cream, and they want to work up a sweat riding the dams, today is probably not the best day to ride together.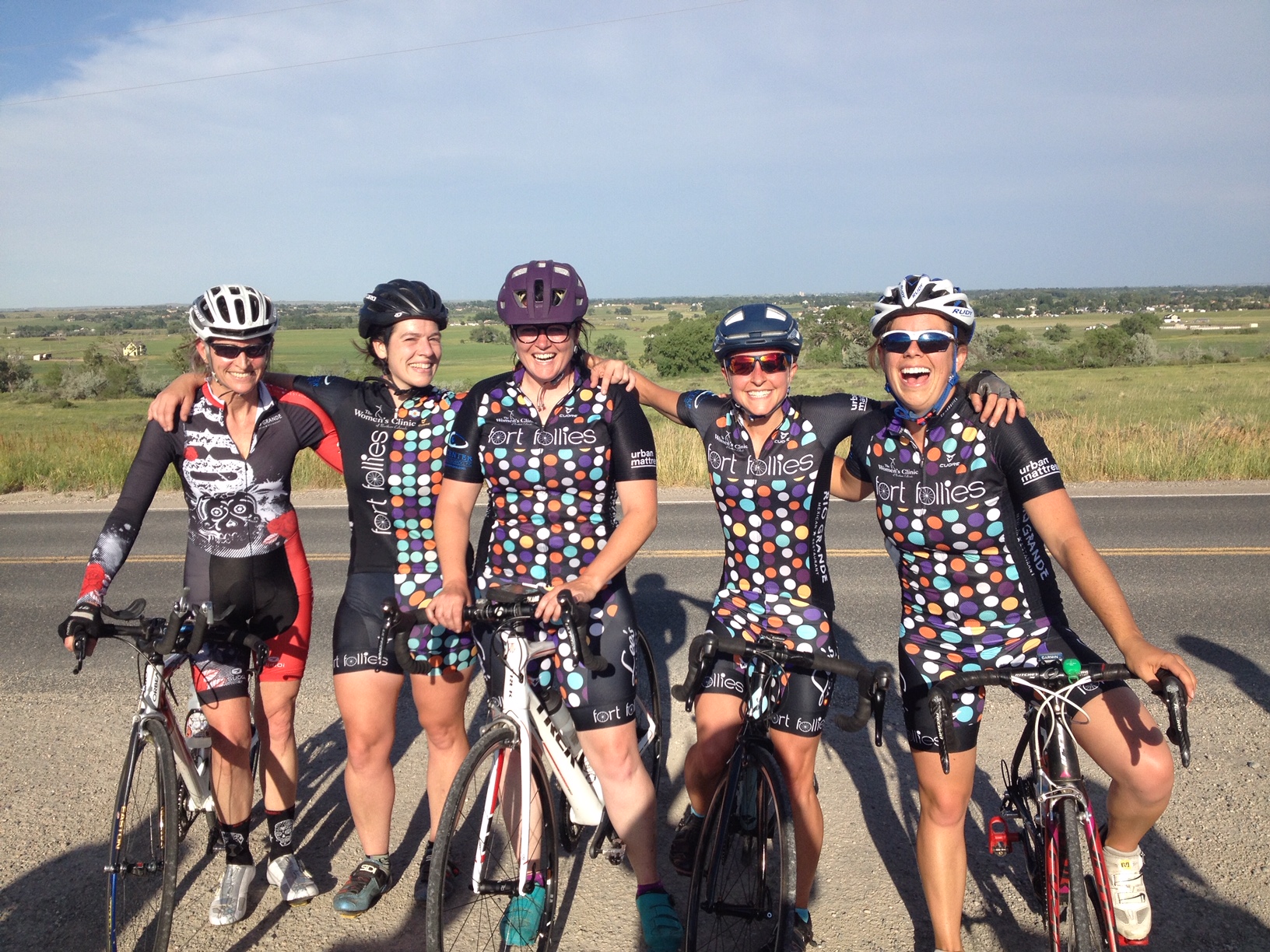 3. What gear do you have?
Make sure for longer rides you have the essentials to be comfortable and safe. Helmet, clipless shoes and pedals, cycling shorts with a chamois (pronounced sham-ee, which provides a little more cushion and breathability – just don't wear underwear with them!), jersey with pockets (for phone, ID, money, and snacks!), sunglasses, and water bottle(s) are the critical things I don't ride without.
4. What does the weather look like?
As we all know, the weather in Colorado can be crazy! Check the forecast (and the skies to double check the weatherman) before heading out for a ride. Getting caught in a rainstorm is enough to dampen the fun on any ride. We usually have enough sunny days that it's possible to plan your rides around the weather, but if not a light, packable raincoat and a little fender can make a world of difference.
5. What is the goal for your ride?
Check in with yourself and your riding partner(s), if you're not going solo, to make sure everyone is on the same page. Knowing what you want to get out of the ride will help you feel successful and happy with what you accomplish!
After all of this, you might still be thinking, "I'm not sure I'm ready to be out riding on the road or trails yet…but I do want to spin my legs". If that's the case, no worries because we have awesome Spinning and indoor cycling classes at any Genesis location. Find a class, grab some shoes (clipless will be more comfortable, but running shoes will also work), shorts with a chamois, a water bottle, and you're ready to spin!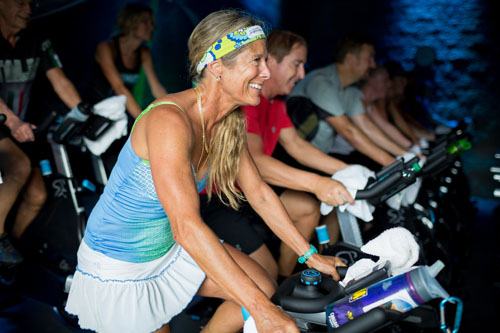 What are you excited to get out and do on your bike? Tell us below in the comments or share a photo with us on Facebook or Instagram for a chance to win some Genesis Summer swag!
---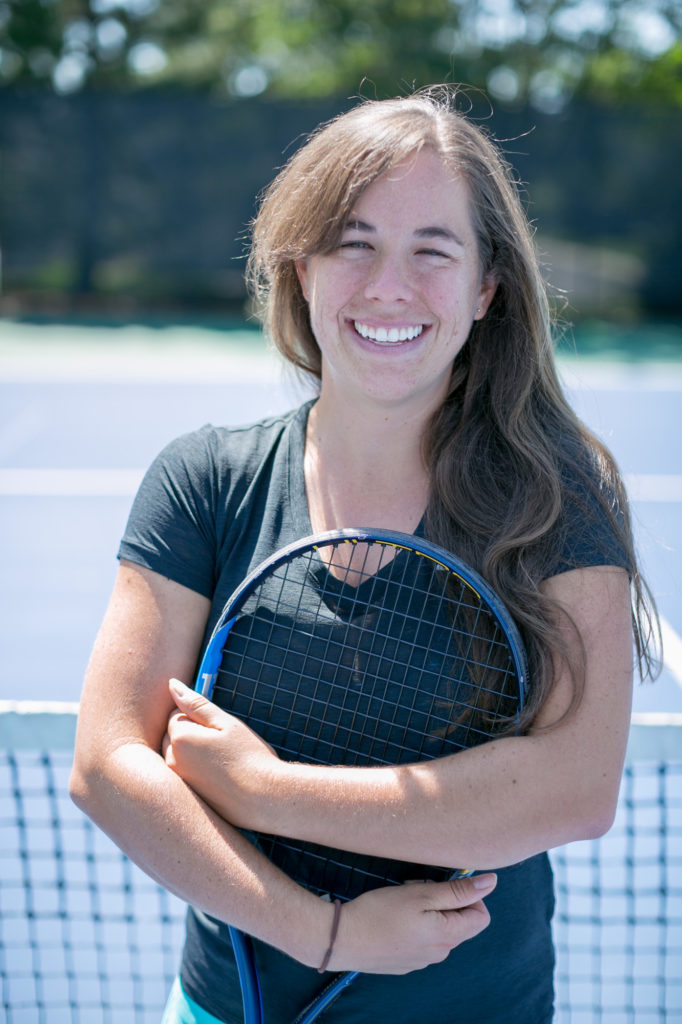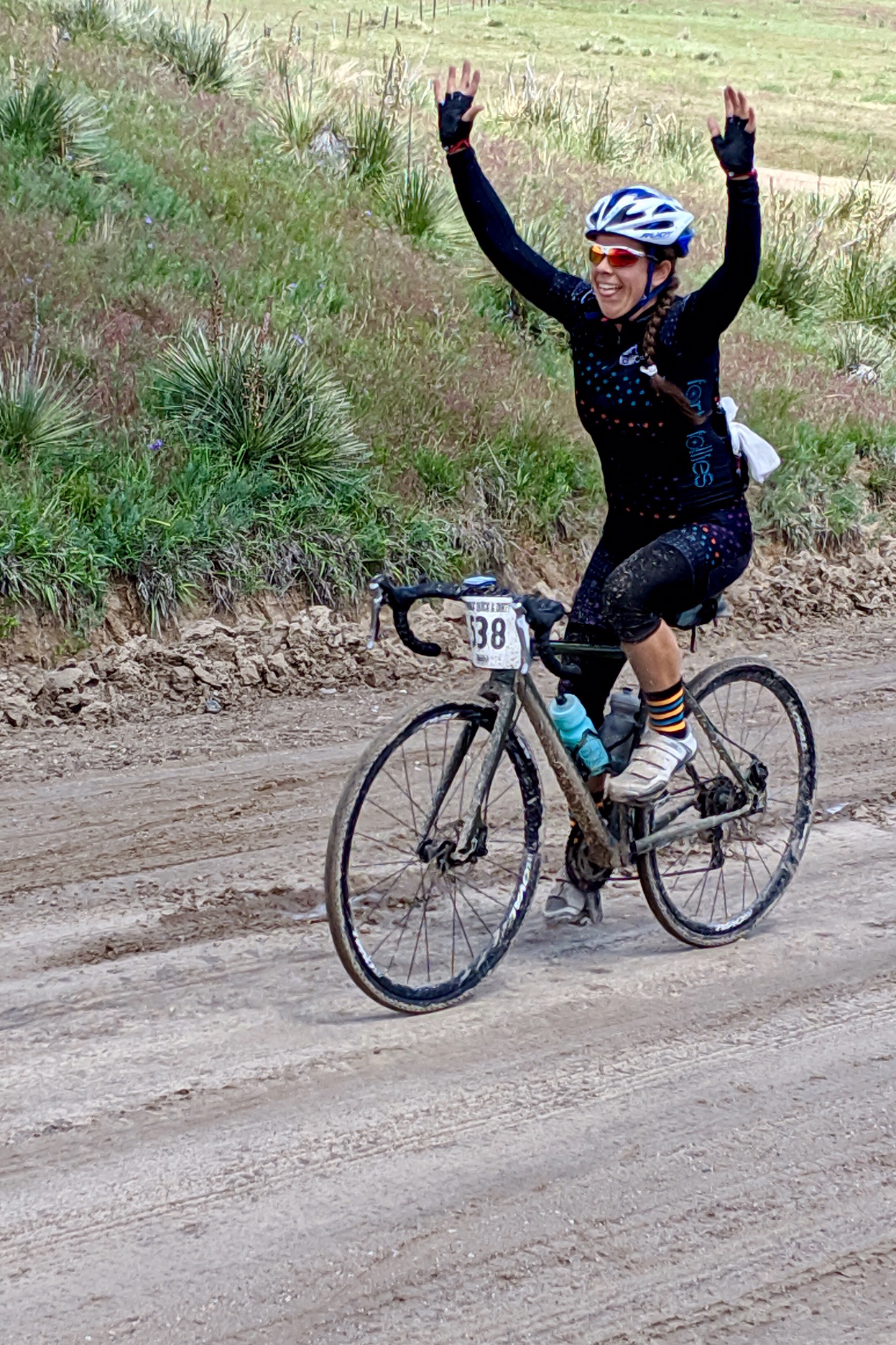 Janna Dickerson is a Graphic Designer and Tennis Pro at Genesis Health Clubs in Fort Collins and rides her bike to work almost every day. She also has a competitive streak and races with Team Rio Grande Cycling and the Fort Follies.