PERSONAL TRAINING DEMO
FEATURED GROUP FITNESS CLASS

Build your full-body cardio and muscle conditioning with BodySTEP!
This is a higher impact workout that will help you improve bone health & density. The stepping motion will also target your glutes & legs, shaping your rear end. This workout is a calorie torcher, and students can expect to burn up to 620 per hour.
Try a BodySTEP class today!
| | | |
| --- | --- | --- |
| South | North | Fort Collins Club |
| Tuesday | 9:15 am | Monday | 9:15 am | Thursday | 9:15 am |
| | Monday | 5:30 pm | |
| | Wednesday | 9:15 am | |
| | Wednesday | 5:30 pm | |
| | Sunday | 9:15 am | |
Check out full class schedules for South, North, Fort Collins Club, Centerra
WELLNESS
National Breast Cancer Awareness Month
October is National Breast Cancer Awareness Month. Each year, approximately 1.38 million people are diagnosed with breast cancer. This makes breast cancer the most prevalent form of cancer for women worldwide. For men, breast cancer ranks as one of the rarest cancers, affecting less than 1% of the male population. Little is known about what causes breast cancer, leaving preventative measures to a minimum. However, there are some things that can be done to lower risk factors and treat the cancer in its early stages.
PREVENTION
As recommended by the National Breast Cancer Foundation, anything that can be done to boost the immune system, maintain weight, and keep fat intake low can help to prevent breast cancer. While there isn't much known about causes, it is known that fat triggers the estrogen release that encourages tumor growth. Some ideas are:
30 minutes of exercise a day / 3 hours of exercise per week
Eating a low-fat diet
Filling your diet with green and orange veggies
EARLY DETECTION
There are several ways to encourage early detection for breast cancers, some of which are cost-free:
Self-exam once per month
Clinical breast exam
Mammogram (recommended yearly for women ages 40 and up)
MYTHS
https://www.nationalbreastcancer.org/breast-cancer-myths
COMMUNITY
TRIBE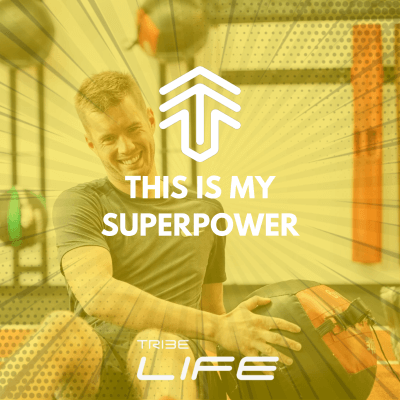 TRIBE is our small group training program that is the perfect bridge between Personal Training and Group Fitness Classes. Members receive the motivational encouragement from a group, as well as the special attention from a Certified TRIBE Coach. Here at Miramont by Genesis South; we have three programs: FIT, LIFE, and CORE.
FIT is our High Intensity Program that uses weights and plyometric cardio to increase speed, strength, and stamina. Teammates gain better range of motion, increased blood flow, and the reward of burning calories for hours after the workout has ended.
LIFE is our Functional Training Program that combines weights and cardio with low to no impact. Our teammates gain strength as well as improvements in cardiovascular fitness, while being gentle on the joints. It utilizes innovative tools to exercise and challenge all fitness levels.
CORE is our isolation program that targets the building block of our body. It's focus is on the Back, Belly, Bum and Shoulders. This program utilizes lots of equipment to help teammates learn to connect to the muscles that hold our bodies together. It helps to increase flexibility, stabilization, and strength; all while improving posture and working up a sweat.
Our seasons run on a 6 week basis, with a FREE TRIAL WEEK that runs in between every season. We are always happy to plug in new faces to our teams.
Check out the schedule online or contact Nicole Stevenson for more information on how to get connected with a TRIBE Team and Coach.
Look in the next couple of weeks for a NEW: 7 am CORE Session with TRIBE Coach Austen on Tuesday's and Thursday's!
Climbing Wall
The Upside Down Bouldering Comp | October 18
Things are getting weird at the wall! Join us for The Upside Down Bouldering Comp October 18!
Redpoint Round 6 - 9 pm
Finals Round 9 - 10 pm
Recreational, Intermediate, Advanced, Open categories
$25 Preregistration
$30 Day of registration
Sign up at the front desk or call 970-221-5000.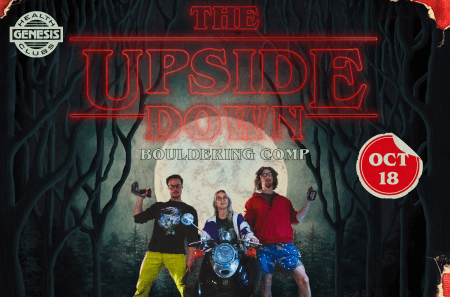 It's not too late to sign your kids up for on of our Youth Climbing Teams at the North club! We have teams for kids ages 5 - 15, beginner to advanced. Whatever your child's climbing goals are, we have a team that will push them to succeed!
BASE CAMP TEAM | AGES 5 – 12
Perfect for new climbers who are interested in learning more about the sport. 4 week sessions, 1x per week.
APPROACH TEAM | AGES 6 - 14
Ideal for climbers who have completed Base Camp and want to further develop their skills and competencies. 8 week sessions, 2x per week.
DEVELOPMENT TEAM | AGES 8 - 15
Designed for experienced climbers looking to refine their skills. Many participants choose to compete regularly. Seasonal program, 3x per week.
Team practice schedules available here. For more information, contact Abby Matzke at amatzke@genesishealthclubs.com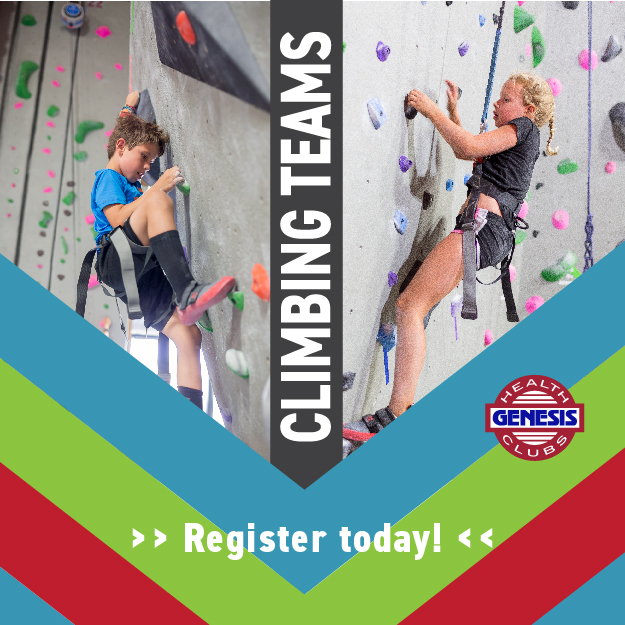 Hogwarts Halloween
Take the kids to the Northside Aztlan Community Center for a Hogwarts Halloween celebration on Friday, October 18! Make sure you stop by and say hi to our Youth Department team and play a little quidditch!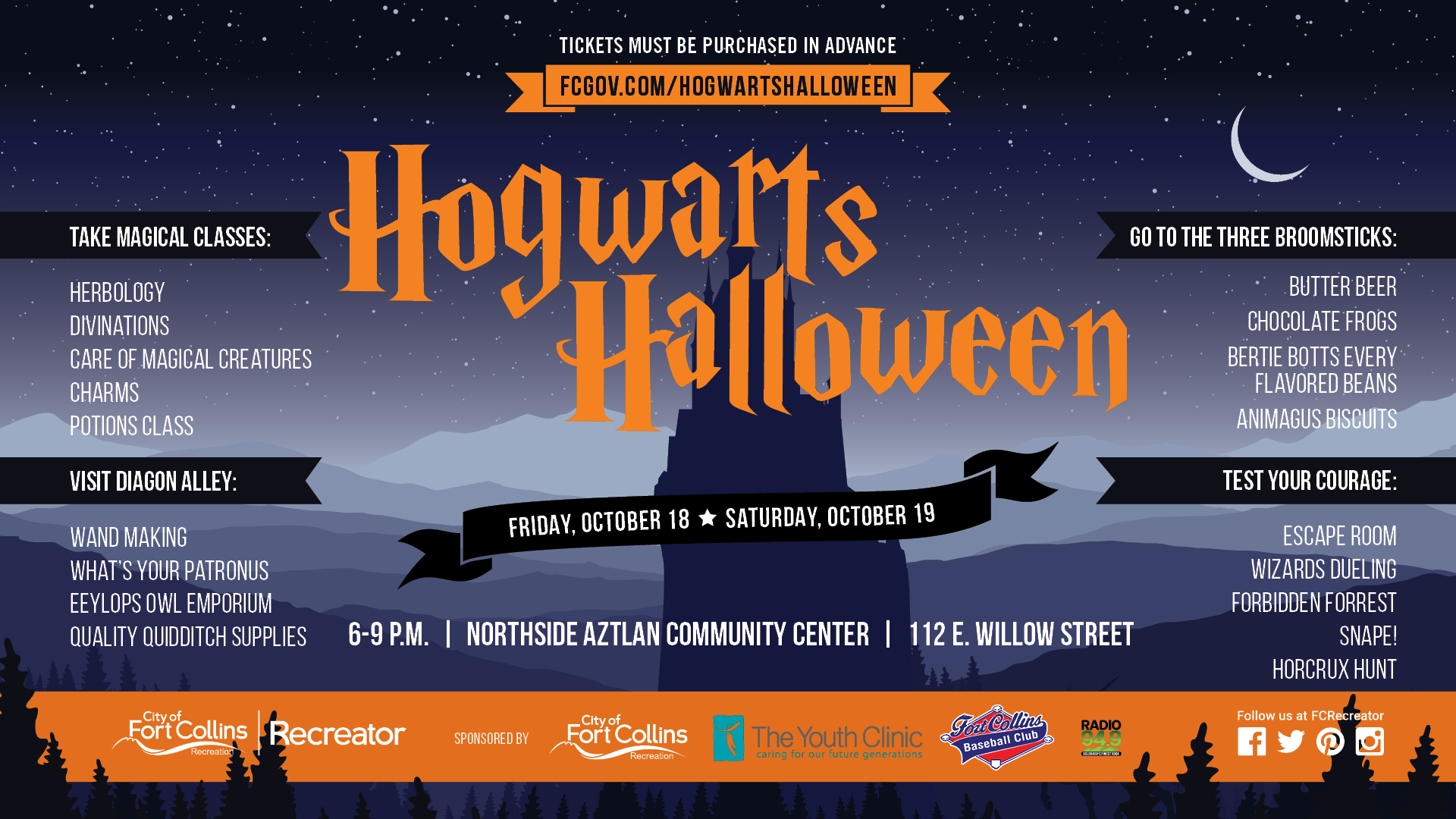 EVENTS
Parent's Night Out | Saturday, October 5, 5 - 9 pm | FCC
Climbing 102 | Monday, October 7 & Tuesday, October 8, 6:30 - 8:30 pm | North
Mission Fitness, Disney Dash | Friday, October 11, 4 - 5 pm | South
Parent's Night Out | Friday, October 11, 5 - 9 pm | South
FREE Pilates Equipment Class | Saturday, October 12, 10:30 am | FCC
Youth Intro to Climbing at Duncan's Ridge | Saturday, October 12, 9 am - 4 pm | Meet at North
No School Day Camp | Thursday, October 17, 7:30 am - 6 pm | South
The Upside Down Bouldering Comp | Friday, October 18, 6 - 10 pm | North
No School Day Camp | Friday, October 18, 7:30 am - 6 pm | South
TGIF Centerra | Friday, October 18, 5:30 pm | Centerra
Group Fitness Launch, Harry Potter themed | Saturday, October 26 | All clubs