Instructor of the month: Silvana Rueda

My name is Silvana Rueda I was born in Durago, Mexico. My husband and I moved to Emporia in 1990. We have two grown sons and two beautiful grandsons.
My Lifestyle was very boring and different until I started coming to Walburns and then I hired on with Genesis Health club. I enjoy teaching here so much I can't even express my feelings. I teach Buttz and Gutz and Step and tone and have become more confident and comfortable about myself. I enjoy the fact that people like my class. When I am not sweating it out in the gym I enjoy cooking and spending time with my family my favorite hobby is shopping for clothes, shoes and many other thing.
Group Fitness class of the month is Group Ride/G-Cycle
These classes are offered several times throughout the week. We have 3 dynamic instructors: Charlotte Pinick, Tia Grundleger, and Kara Thomas.
Dirty Kanza training is here!! It consists of cycling and strength training (2 personal training sessions a week), and stretching. This program is designed for riders not accustomed to training for endurance activities. The program calendar gives you a day-by-day schedule of how long to ride which our ride and cycle classes are a natural fit. The strength training program (2 personal training group sessions a week) will help strengthen your legs, back, and core so that they can endure all the miles on the bike. The stretching will help the body recover faster and also help prevent injury.
The program is a two month program, starting in January. By the end of two months you will continue to train with some modifications based upon your fitness level and the distance you want to ride.
Anyone signing up for this program, member or non-member, is guaranteed a spot in the DK 100 or DK 200.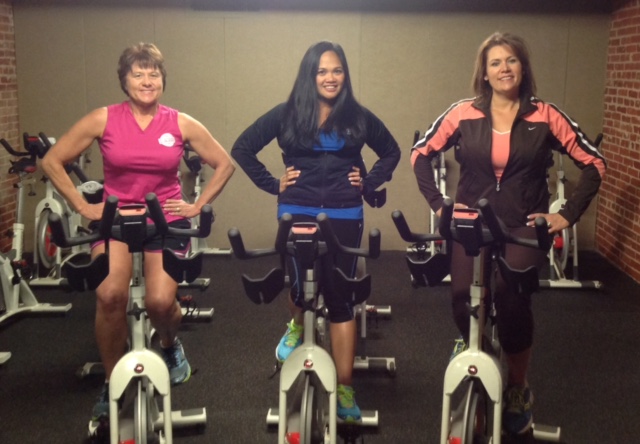 Please see Basil, Charlotte or Tia for information and pricing.