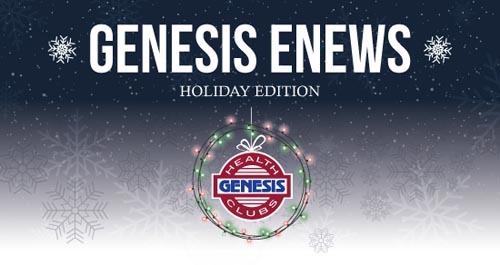 Thank you for a great year at Genesis Health Clubs! 2016 has been a year of rapid growth for Genesis, and we are excited about even more to come. In this Holiday Edition of Enews, you will find a special gift from Genesis for a friend or family member, a huge discount for college students over winter break, Genesis growth and planning updates, tips to stay in shape through the holidays and an invite to our Christmas Party!
Genesis is here because of our members. Thanks for letting us serve you and Merry Christmas.
Yours in Health,

Rodney Steven II
Owner/President

Genesis has gone through substantial growth in 2016. Along with two full construction remodels and upgrades to our Topeka and Lawrence locations, Genesis made the largest acquisition in our club history, doubling in size to 40 clubs.
Topeka North had a major renovation that was finished in April. This location now houses two group studios, a small track, multi-function training room, and boxing. The locker rooms were relocated and expanded and the entrance was remodeled. A few months later, in June, our Lawrence South Tennis Club was transformed into a fitness and tennis facility. Genesis was finally able to give south Lawrence members a new, beautiful and spacious club and offer Genesis tennis. Members and staff joined together in a Grand Opening Celebration at each location. They enjoyed food and beverages as well as exciting new classes that were offered with the new renovations.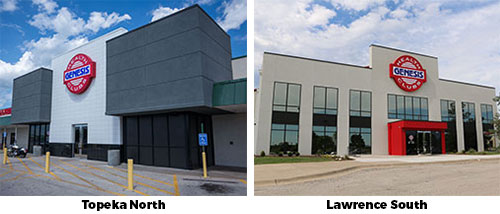 As if finishing two renovations and being in the middle of two more major construction projects wasn't enough, Genesis decided to double in size and acquire 23 new clubs. Four corporate Gold's Gym locations in the Kansas City Metro area were purchased in late April. Thirteen 24 Hour Fitness locations and six additional corporate owned Gold's Gyms were purchased only six weeks later in mid-June. We are now 40 clubs strong with health clubs in Kansas, Missouri, Nebraska and Oklahoma.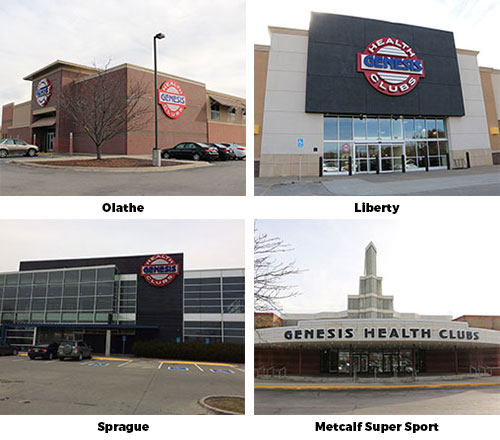 St. Joe Grand Opening
The addition to our existing tennis facility has been a long time coming and for a while it looked like there was no light at the end of the tunnel. But alas, here we are! We are finally in the last stretches of the renovation and the end is in sight! Our Grand Opening Celebration is going to be on Saturday, January 7th (but the club will be open sooner for members). There will be giveaways, special classes and entertainment. Basically, it will be the place to be! We want to thank our members for sticking with us during the construction. We have a fantastic new facility and are very excited for you to get to use it.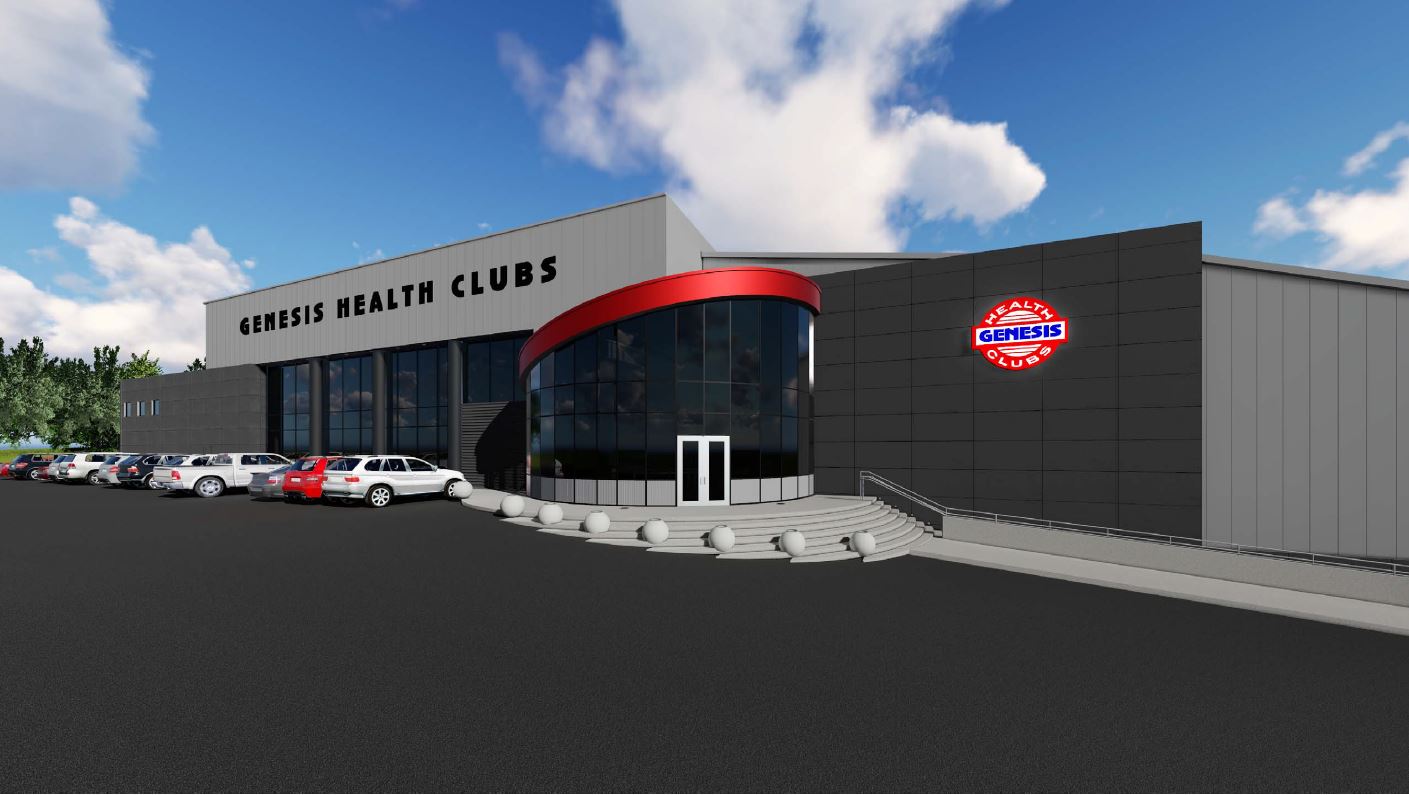 Wood Valley Renovation
We couldn't just stop at Topeka North; we're currently in the midst of a grand project at our Wood Valley Genesis location in Topeka. The renovations will be breathtaking! Stick around for the finished product; you will want to see it. Our newly renovated outdoor courts look beautiful, and the inside will be even better.

Manhattan's New Building
Genesis is excited to continue construction on our gargantuan new hilltop facility in Manhattan. The 70,000 sq. foot health club will include indoor tennis courts, pool, basketball court and track. State of the art new cardio will be added as well as an expansive weight room and the most luxurious locker rooms you've ever seen. You will see the construction moving along right from the highway.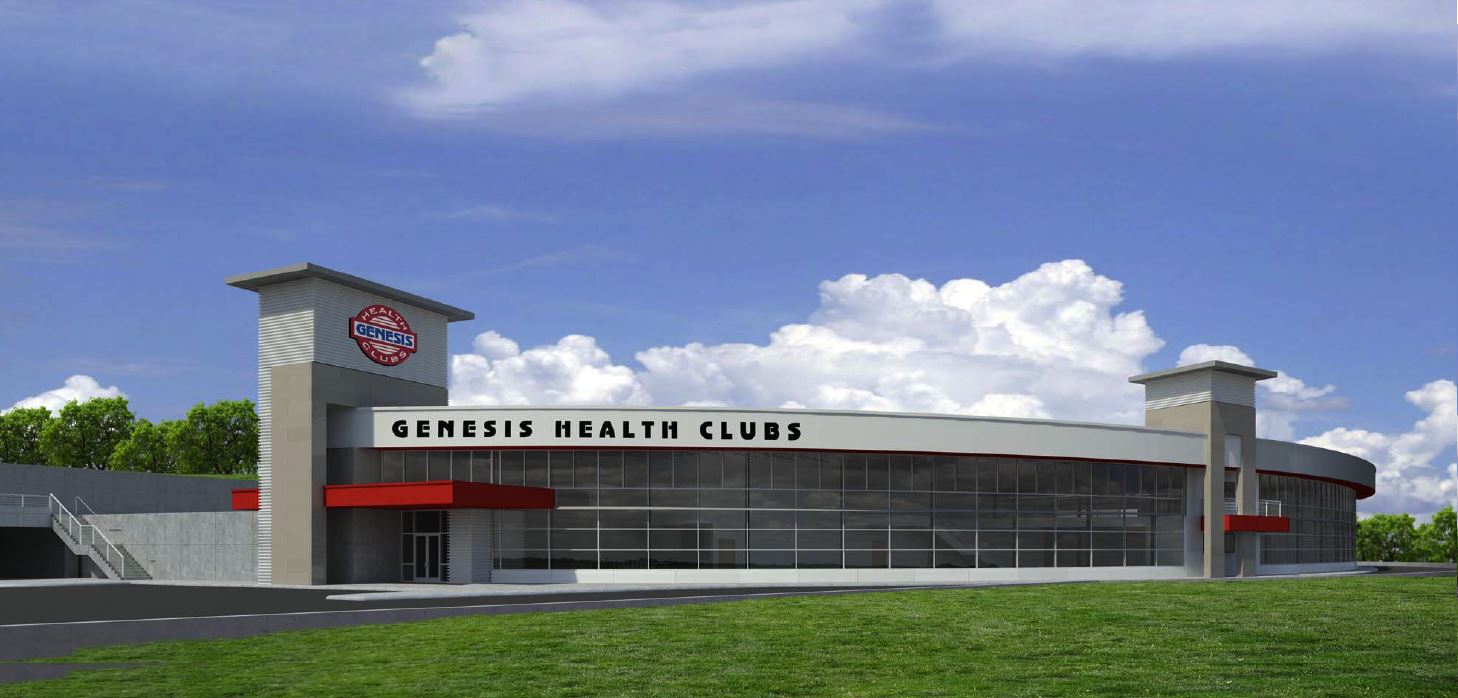 Overland Park Renovations
Our Overland Park location will be going through a huge renovation as well. We're excited to finally open the building up and bring Fitness and Tennis together with the renovations. There will be some additions to the building as well, including an indoor pool area and a full-service restaurant. This project is looking to start in 2017, with renderings coming soon.
We appreciate our members being patient with us as we take on these big projects. We are committed to finishing them as soon as possible with the goal to create the most updated, high-quality facilities in the Midwest. More things to come include towel service and high-end bath products to all locations. We are re-branding our new locations by adding indoor and outdoor signs, new equipment and adding the Genesis touch throughout.

​​In 2017, Group Exercise will focus on adding even more new and exciting classes and keep our team current on the new trends. We are always looking for ways to make your workouts innovative and fun, but keep you working hard to meet your goals. We have some awesome events planned this year, including the launch of our revamped St. Joe schedule at the Grand Opening with some new classes. Genesis will continue to participate in the Get Fit Wichita series in 2017, with a fun, free class in January at Rock Road, as well as the Body Pump 100 that will hit many clubs. February ramps up even more with a Biggest Mover Contest, and MOSSA Launch Week. There is never a dull moment in the Group X department.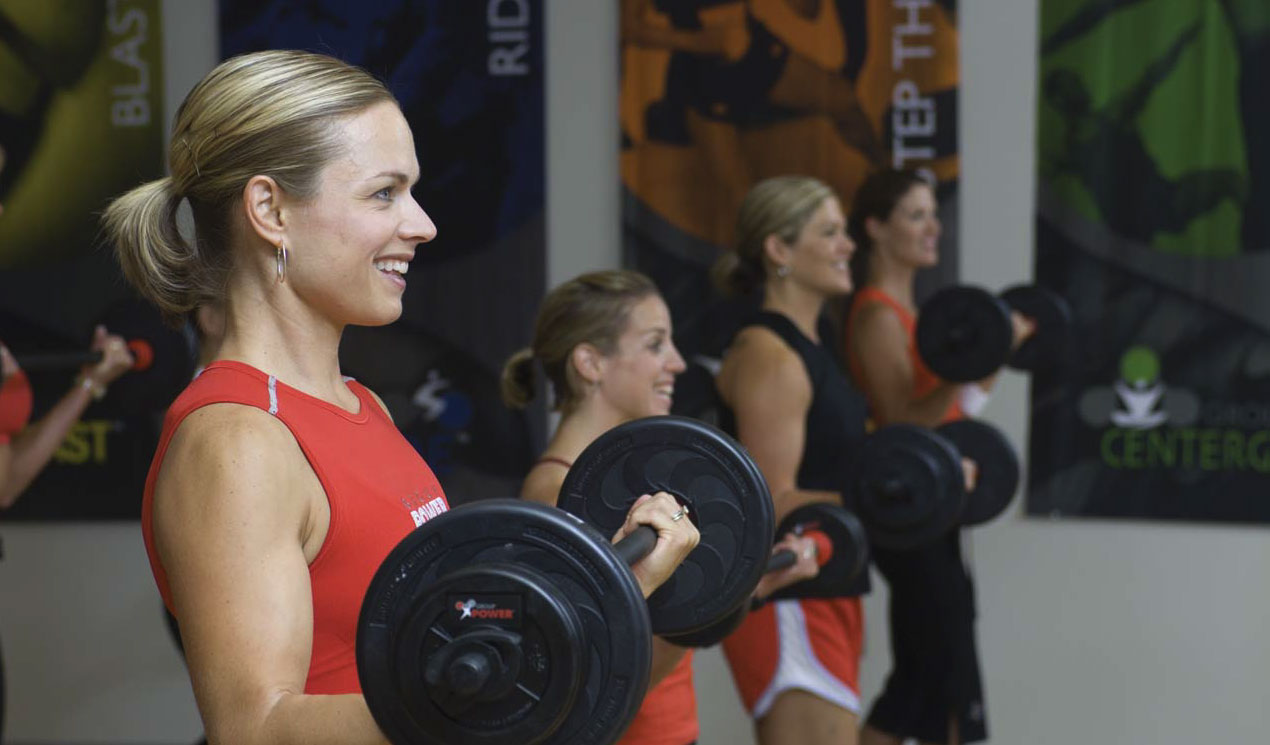 ​

Personal Training continues to rise. We constantly strive to give you the best experience with our high-quality Personal Trainers. This month, Genesis is offerring complimentary Body Fat Testing for all of our members. See your local Fitness Manager to get started. We didn't stop there though. In 2017, we're adding a complimentary monthly nutrition seminar for our members. Each seminar will have a different topic to educate you on the best way to stay healthy and fit.
​We've also added Nutrition stores to all Genesis locations. Look out for your favorite brands to pop up in 2017. In addition, we're excited to have acquired many more clubs with pools and will be offering private and small group swimming lessons in the next year to those locations.
​
​If you or someone you know is interested in getting started in a Personal Training career, Genesis will be holding a career fair December 14th, 15th, and 17th in KC, Omaha, and Wichita respectively. Find out when the career fair is happening in your area. Contact Preston Petersen at ppetersen@genesishealthclubs.com.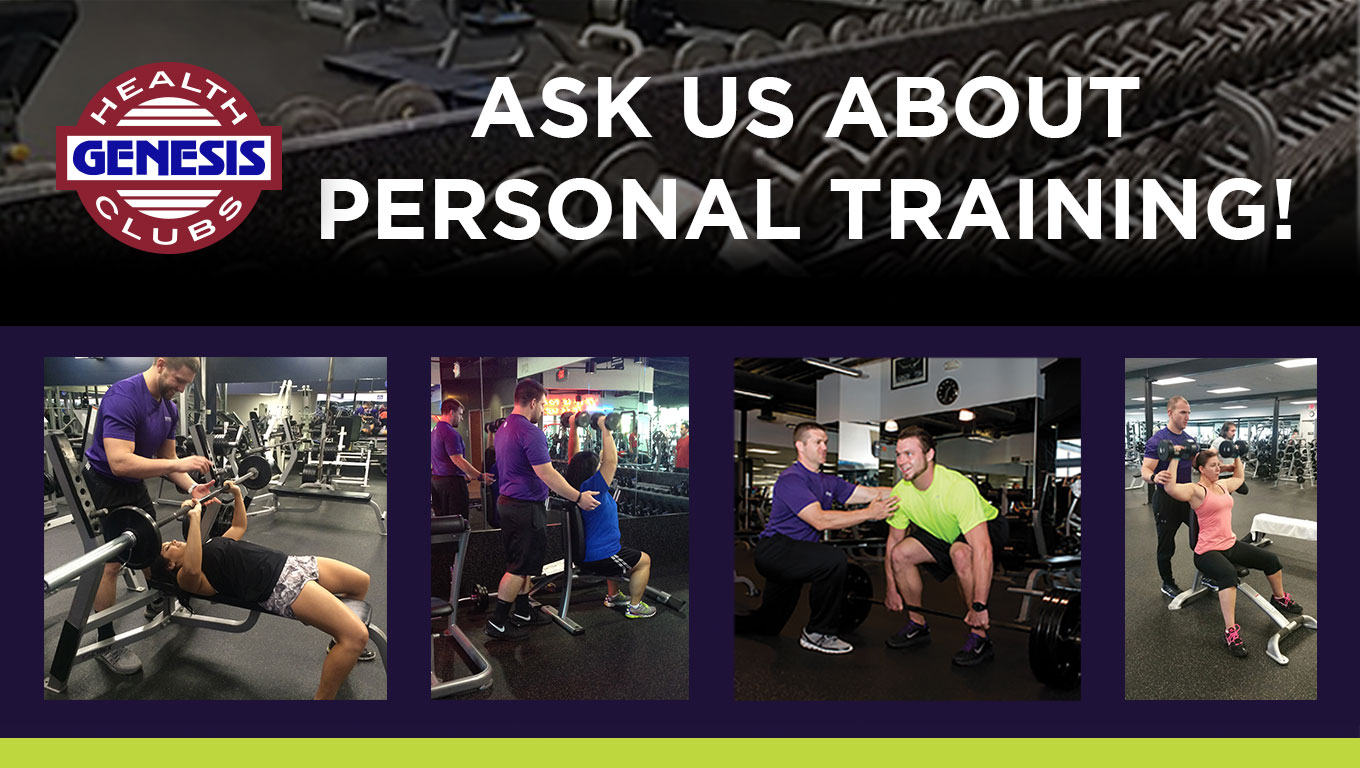 ​
​
​

Tennis at Genesis has grown exponentially in past year. We've hired some extraordinary talent to join our team including Wayne Wheeler who is nationally recognized in the tennis world with over 80,000 hours of lessons taught. Our coaches are certified and highly experienced at making each player successful.
Genesis has long been an acknowledged leader in the development of tennis players. This year our competitive juniors program is performing at a very high level with our players winning more championships than ever and moving up the rankings. Our adult teams are excelling as well showing sectional and national results in the USTA.
Genesis has introduced a new program called Play Tennis Fast. The Play Tennis Fast Program is designed to help you learn the game of tennis quickly, in a fun and energetic environment. The program is open to Genesis Members and Non Members. All adults (we also will allow kids 16+ w/ parents) who are new to the game, or haven't played in some time are welcome.
As part of your membership with Genesis, you are entitled to receive a 30 minute complimentary hit with one of our tennis professionals. This hit is designed to measure your playing level. Once your tennis level is determined, you will have a variety of programs in which to participate. Visit your local Genesis Tennis location and sign up for your complimentary lesson today!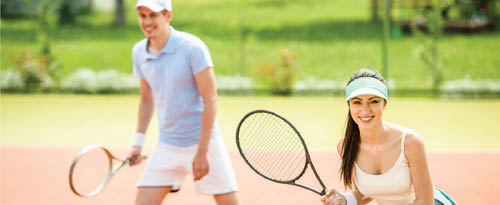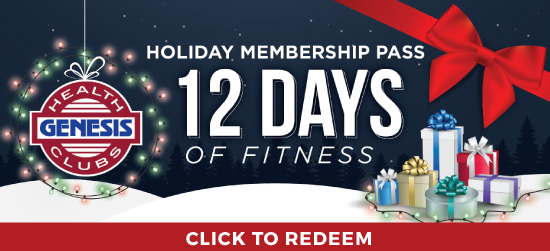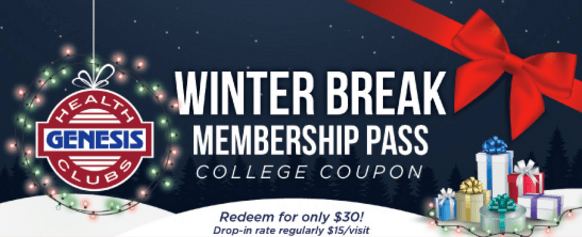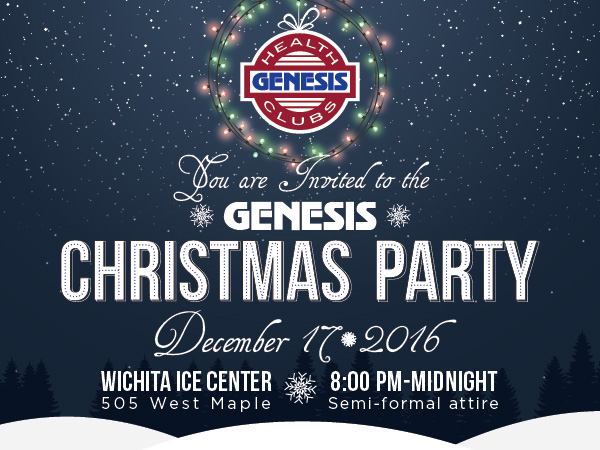 Tickets are available at the Wichita Locations. Any other members that are interested in attending, please email info@genesishealthclubs.com to RSVP. Please pick up your ticket ahead of time, as access to the party will be restricted to Genesis members. A block of rooms has been reserved at the Hotel at Waterwalk near the arena with provided shuttle service to and from the arena. To reserve your room at the discounted room rate of $99, please call 316-263-1061 and mention you are with the Genesis group.

Workout with a friend: Being accountable to someone else helps you keep your commitment to your health.
Try something new: Adding something new to your routine will keep things fresh and exciting. Try a group exercise class that you've never done before, or you could try strength training if you normally do cardio workouts. You can even give interval training a shot. Whatever you decide to try will not only keep you motivated, but it will keep your body from getting too comfortable and allow you to burn more calories.
Make a plan: It's easy to leave out exercise if you don't schedule it. Put it on the calendar and treat it with the same seriousness as an important business meeting or date.
Exercise to learn: It can be difficult to find time to learn new things, so why not take advantage of the time you spend exercising? There are podcasts and audiobooks on every imaginable subject. Only allow yourself to listen to them while exercising and you'll workout more often and have that extra motivation to put in 10 more minutes so you can get to the end of the chapter!
Challenge your friends: Maybe you haven't shot hoops since high school. Whether it's Tennis, Swimming or Rock Climbing, find your most competitive friend and throw down a challenge. You'll have fun and they will too!
Make Your Routine Food Choices Healthy: It's easy to overindulge on big Thanksgiving and Christmas meals, but what about every other day over the holidays? Make sure that you have easy, healthy snacks and meal choices available every day. It will give you less work to do when the New Year's Resolutions Hit. Try our Healthy Broccoli Cheese Bake for a healthy side dish with chicken.
Set a Goal: Do you want to lose 10 pounds? Be able to keep up with your kids or grandkids? Make it measurable and set a date. Give yourself a nice reward at the end for a job well done. Just don't make it cheesecake!
Add Exercise to Your Routine: Stand up and stretch every 45 minutes. Walk up and down the stairs a few extra times. Park at the far end of the parking lot. A lot of little changes can add up to a big difference over time.
Hold Yourself Accountable: Post your "before" picture on social media and check-in every time you workout. You'll be amazed how much positive encouragement you receive and you'll want to work that much harder to be able to post your "after" picture. Hashtag us on social media to feature your transformation. #genesishealthclubs
Consult a professional: If you've been exercising, but feel uncertain of what will get you the results you're looking for, you need some help. A certified personal trainer can give you the advice, encouragement and accountability you need to take your health to the next level!