Genesis Hutchinson! Happy Spring!
Nice weather is here, but we still have Group Fitness Classes, please check our Group Fitness schedule.
Or pick up a copy at the Front Desk. And we keep the classes updated on the Group Fitness Schedule white board up front. Let me know if I can help you any way,
Becky Holcomb
Group Fitness Coordinator
bholcomb@genesishealthclubs.com
R.I.P.P.E.D is back!!
Heather Koehn is our Certified R.I.P.P.E.D. instructor. She is looking forward to having you join her for this Awesome class!!
Resistance, Interval, Power, Plyometrics, Endurance, Diet
We are offering two classes, they begin -
May 4 – 8:15 am – Studio A
May 13 – 4:30 pm – Studio A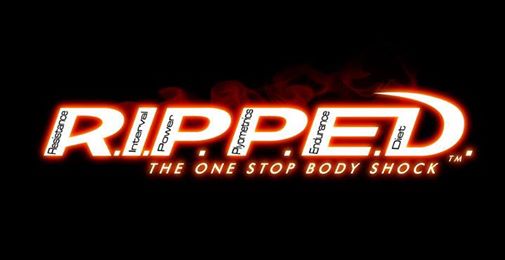 Instructor of the Month!
Meet Lynn Schmidt - Lynn teaches our Cardio & Iron early morning classes and if you need a great jump start in the morning you need to check these out!! You will leave feeling energized and ready for your day!!
Hello! My name is Lynn Schmidt and I teach Cardio & Iron class and sub for Fit Life class. I am one of those unusual people who actually enjoys exercising and have done it all of my life. I played volleyball in high school and ran in the off season for conditioning. I continued to run in college for exercise and after college started attending fitness classes. I really enjoyed the camaraderie of exercising with other people and the motivation I receive by working out with them. So why do I exercise? As a former cardiac nurse, I know it helps keep weight under control, lower blood pressure, and lower cholesterol. Along with those reasons, it also helps me to constructively deal with stress, and I just love the satisfaction that comes after a really hard workout!
I have been married for 28 years to Steve and we have three sons: Ryan (22), Austin (19), Evan (18). We enjoy traveling and spending time together as a family. When I'm not dreaming up a new and difficult workout for my class, you can find me volunteering at my church, eating chocolate, visiting my aging parents, scrap booking, doing Bible Study, or baking cookies. Now you know why I have to exercise...I have a sweet tooth! I have a shirt and it says, "Will exercise for chocolate!" That pretty much sums up my life!
It's a good thing I'm a morning person because Cardio & Iron is at 5:15 am on Mon/Wed/Fri. I'd love to have you come check us out! We're a fun group of people. I like to encourage the class members to work hard, keep going, and be positive. Three things you will frequently hear me say are: 1) I say, "Is it going to be easy?" The class says, "No!" I say, "Is it going to be worth it?" They say, "Absolutely." It's important to remember that all the hard work will pay off. 2) "The happiest people don't have the best of everything; they just make the best of everything they have." None of us have a perfect life and so we have to choose to respond positively to negative situations. It's all about our attitude toward life. 3) "You can't outwork in the gym what you ate in the kitchen." Running an extra 2 miles is not going to undo the 5 cookies you ate yesterday! Even though I love sweets, I try to get plenty of fresh fruits, vegetables, and lean protein in. So now you know a little more about me. I hope to see you in class!