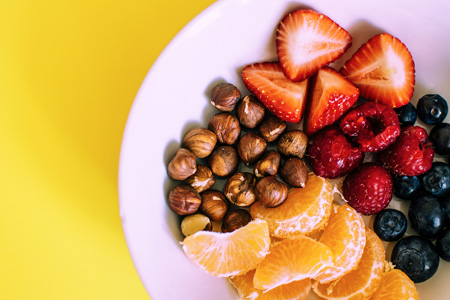 Back to school might a look a little different this year than any other. We, as parents, have been faced with difficult decisions. Do we keep our kids home, do we send them to school, how will they handle wearing a mask all day… so many unknowns! One thing is consistent, the rush of back-to-school craziness! School supplies, new outfits, books, a working station if you are now schooling from home, and food. Wait, we have to feed our children during all this? How are we going to find the time? Don't worry about that, we've got some creative tips to help make food healthy and fun, without eating up all your time!
Healthy
Grab easy to eat fruits and veggies for snacks, not chips and cookies! Some of our favorites are: baby carrots, berries, grapes (try freezing them for a cool treat!), mini bell peppers

Got a little more time on your hands? Slice up apples, oranges, cucumbers, and celery.

Get snack size Ziploc bags to pack fruits and veggies
For more filling snacks for the kiddos on the move, think protein! String cheese, mixed nuts, peanut or almond butter
Make things more exciting and pack a little container (I like my Sistema to-go containers) with peanut butter for apples, hummus for veggies or a yogurt dip for fruit!
Hungry for more ideas for healthy recipes or nutrition tips for kids? Check out EatRight.org, a resource by the Academy of Nutrition and Dietetics.
Fun
Take a few extra minutes in the morning (or at night) when prepping your child's lunch to add fun shapes and colors – we eat with our eyes! Grab a fun cookie cutter for sandwich bites. Check out @lunchesandlittles for more inspiration
Have your child help with some of the prep the night before so they get excited about what they get to eat. Kids involved in helping make their food are more likely to try new foods according to EatRight.org
Throw in a fun note on a colorful napkin!
What are some of your favorite tried and true, fun and healthy food hacks? Share with us in the comments below!