As you go about the hustle and bustle of your daily life, the last thing you should have to worry about is running the risk of getting injured or having difficulty performing the most basic tasks such as carrying groceries or lifting your toddler out of a car seat.
Going to the gym and lifting weights may not be working out the muscles and tendons you need to perform everyday tasks. The ability to dead lift 100 pounds is vastly different from the muscle groups used to carry a couch up a flight of stairs. You can be strong and fit, but still not developing the muscle groups you need for every activity.
A growing group of trainers, including those at Genesis Health Clubs, work to create functional fitness training programs that train your muscles to work together to execute daily tasks with ease and improve quality of life.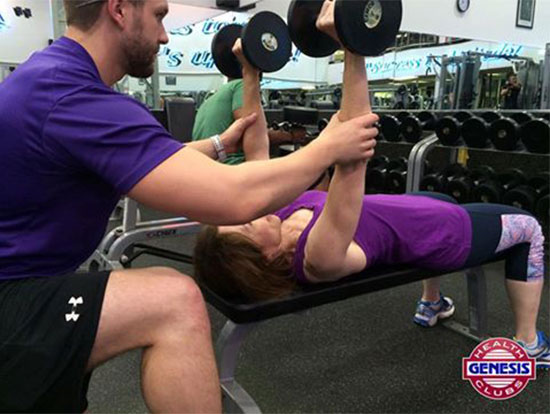 Conventional exercise and weight training often isolates muscle groups, teaching those muscles to life independently of one another. Functional fitness focuses instead on integration and teaches your muscles to work together. By completing exercises that focus on various upper and lower muscles simultaneously and emphasizing core stability, functional fitness prepares your body for optimal daily performance.
Functional fitness exercises range from beginner to advanced fitness levels, so it is an ideal regimen for people of all ages and abilities, and particularly for those looking to get back into shape after an injury or a long-term period of little physical activity. Exercises employ a wide variety of different techniques and methods of resistance, ranging from weights and exercise balls to movement in the water.
Focus on exercises that force your body to employ various muscle groups at once, including 1 leg lifts or balancing on a Bosu ball while completing squats. If you have questions, consider asking a personal trainer to help develop a program that will improve your quality of life for years to come.
Sign up for a personal training session today and get the results you want! Get a free pass today to experience advanced classes and personal training at your nearest Genesis location today!