"I am 27 years old with a 5 year old and a 1 year old. After I had my first daughte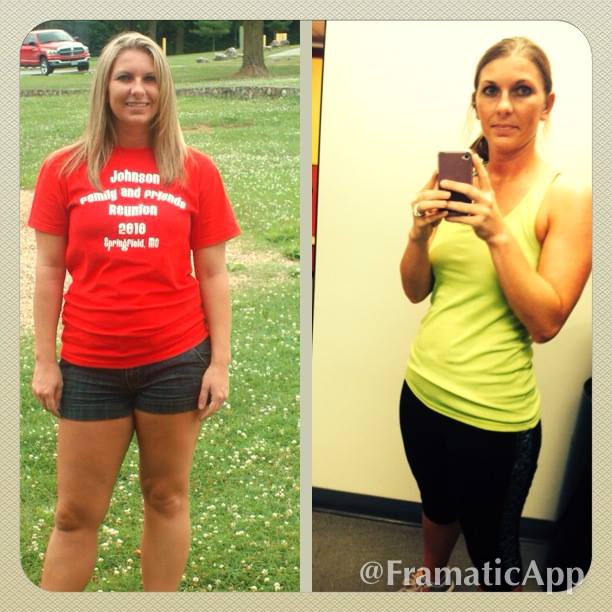 r I never really looked into the fitness classes. I would just go to the gym and not give 100% and would easily blow off exercising. I slowly stopped going to the gym. After I had my second daughter looking back at pictures from my first child I just knew something had to change. I was at my top weight of 165 lbs after my second child so I knew just stepping into the gym at my own speed was not going to work. I decided to step into the fitness classes at Ozark Fitness, now Genesis Health Clubs. Ever since that day I have not turned back and I have changed mentally and physically. I never want to miss a class and I never want to go back to being unhealthy"
"Les Mills classes and the group fitness instructors have motivated me in a way I could never imagine. I have also made long time friendships within the classes.each and every person has inspired and motivated me to come back. I have more energy now than I have in about 10 years. I just love that the classes have a set time because I know exactly what time I need to be at the gym. It has given me the strength and confidence to get myself back into the gym and into shape. Les Mills classes force me to workout harder than I ever thought I could. The classes have made getting into shape after two kids so much fun and as a busy mom and having a full time job it fits into my schedule. Since starting the classes from being 165 lbs. after one year ago I am proud to say I have lost 33 lbs. and all thanks to Les Mills, the instructors, my husband for supporting me and I thank God for each and every day. I am not finished yet and look forward to the journey ahead of me. I am so thankful for what Genesis Health Clubs has done for me and my families health. Philippians 4:13 - 'I can do all things through him who strengthens me.'"


Thanks Tressa for sharing your story with us!

Want to share your success story with us? Email us at info@genesishealthclubs.com!