Happy New Year!! 2015 is going to be a great year! We are so excited to begin our new year with 5 MOSSA launches in January! Every quarter, Genesis introduces a brand new release of each MOSSA program, which includes new music and choreography. Which will be your favorite??
January 4th, 1:00pm Group Centergy with Tonia and Leslie
January 10th, 8:15am Group Ride with C and Kurt
January 17th, 10:15am Group Power with Tonia, Ann and Shannon
January 24th 9:15am Group Kick with Amie
January 31st 11:30am Group Blast with Tonia, Shannon and Greta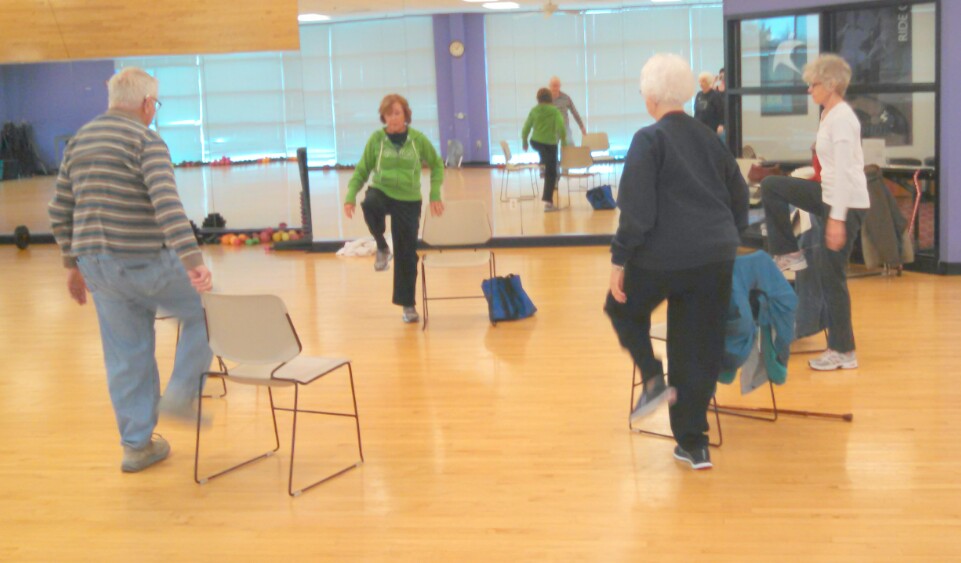 January 2015 brings us two awesome classes as our featured "Classes of the Month".
Arthritis Land class is offered on Tuesdays at 1:30pm with Shelley, and Thursdays at 1:30pm with Edie, both located in Studio A... This is a slow paced class that focuses on stretching, flexibility, mobility and balance. Members begin in chairs as they work upper body joints, as well as some ankle and leg movements. Standing exercises follow, working balance. Using motivating music, members make their way around the studio practicing various exercises. This class is meant for any level of fitness.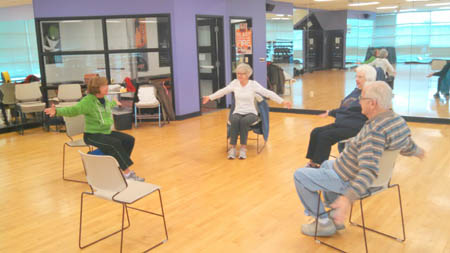 Aqua Fit Life is offered on Monday, Wednesday and Friday at 2:15pm in our warm Therapy Pool, which is maintained at a warm 94 degrees. Jan leads this class. Members work on flexibility, range of motion and light cardio endurance. No special equipment is necessary, Genesis supplies everything you need!
Aqua Fit Life + is offered on Monday, Wednesday and Friday at 8:00am with Shelley, or at 1:00pm with Karen. This class still focuses on flexibility, range of motion and endurance, but is more aerobic and intense than Aqua Fit Life classes. The Therapy Pool is always maintained at 94 degrees, and no special equipment is necessary. Swim shoes can be worn if desired. You will experience 30 minutes of aerobic activity, followed by 30 minutes of stretching and mobility exercises.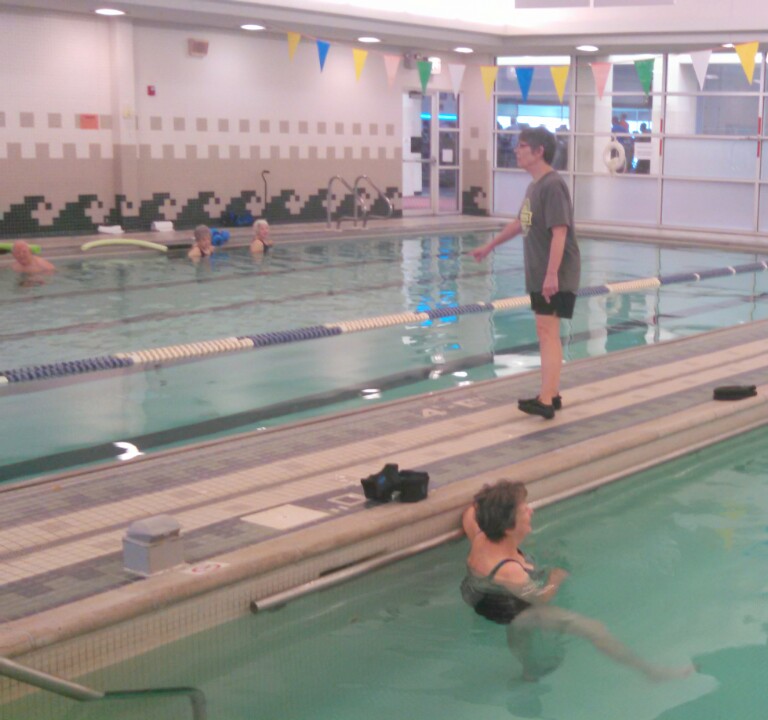 There are just a few schedule changes with the start of 2015:

The Saturday 9:00am Pilates Mat Class in Studio C with Joe will begin at 9:15am beginning January 3rd.
The Friday 9:00am PowerSplash and 10:00am Hydrostrength, both held in the Lap Pool, will be taught by Edie as of January 2nd.

May the 2015 bring health, opportunity, happiness and joy to you and all of your loved ones!!! HAPPY NEW YEAR!!