Chris Stephenson

Regional Club Manager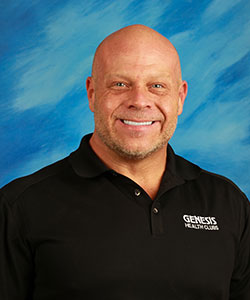 I'm originally from North Carolina and began my fitness career back in 1994 at a Gold's Gym. I advanced to a General Manager and have worked in several gyms across the country as both a manager and director.
I began with Genesis Health Clubs in January of 2010 and have managed three clubs in Wichita, Kansas and am excited to presently be managing the Broken Arrow, Oklahoma location.


I have a 10 year old son, Spencer. I'v been a Pro Wrestler since 1993, and also play music as a hobby. I love the Redskins, Braves, and the Tarheels!