Hayley Dutton

Genesis CrossFit Level 1 Coach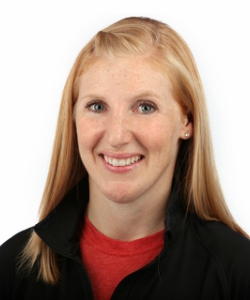 CrossFit Experience
My brother introduced me to CrossFit in 2011, right after the birth of my first son. Desperate to get back into shape, I started adding more and more CrossFit principles/foundational movements to my workout regimen and was completely amazed at how quickly my strength and endurance came back, and then some! I started coaching at CrossFit in November of 2011.
Certification
BSE – Health and Physical Education (k-12)
CrossFit Level 1 Coach
Basic Strong First Kettlebell
Background
I grew up in a very active household. From an early age, I grew to love all sports. I played select softball, was a competitive figure skater, played high school volleyball, basketball and was on the high school rowing team that won national championships in several rowing events. I came to Kansas in 2000 from St Catharines, Ontario and rowed at the collegiate level for the University of Kansas for 4 years. With all of my athletic experiences to pull from, I received my teaching license and taught elementary physical education for 7 fabulous years!
Favorite WOD
Jackie, Annie
Hobbies
Training for 5Ks, Half marathons, and obstacle races. Exploring KC's kid friendly places/events with my 3 boys and husband, Colin. Creating healthy, fun treats and recipes. Watching TV series, marathon style.