Joanne Stokes

Group Exercise Manager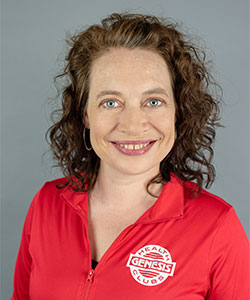 ACE Certified Group Fitness Instructor since 2001.
Additional certifications in Pilates, Group Power, Group Active, Group Fight, Group Blast and Group Core.
Fitness Philosophy:
The most important part of exercise if finding something that you enjoy doing. Then, make time to do what you enjoy!. Working out with someone can help motivate you, and what could be better than a whole room full of people motivating each other to try just a little bit harder. That's why I LOVE Group Fitness. IT'S BETTER IN GROUPS!