Justen Maron

Director of Group Fitness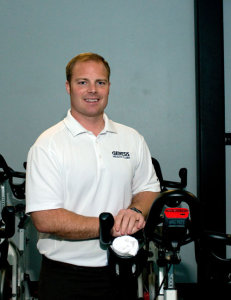 Justen Maron began working in the fitness industry in 2004. Throughout his career, he has served in many roles including sales, retention, and eventually group fitness. With a bachelor's degree in Exercise Science and an MBA, he blends a passion for group fitness with a business mindset to get more people moving. The result is strong group fitness programs that members and instructors love to be involved in.
Justen joined the Genesis team in 2016 as the Group Fitness Director and now oversees the group fitness programs for all Genesis locations. When he's not working to grow his department at Genesis, you'll find him teaching Group Power or Group Ride…with the volume turned way up!
JUSTEN'S FITNESS PHILOSOPHY "No one has ever finished a treadmill workout and said 'That was awesome!', but group fitness has the power to give you that WOW experience, and get more people moving. Turn it up and let the music drive you!"
CREDENTIALS
Bachelor's Degree in Exercise Science
Master's Degree in Business Administration
MOSSA Group Power Certified
MOSSA Group Ride Certified
MOSSA Group Core Certified