Zoe Scognamillo

Group Exercise Coordinator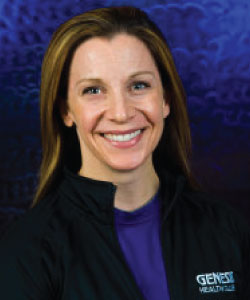 GENESIS Employee Since: 2008

DEGREES AND CERTIFICATIONS:
• ACE Certified Personal Trainer

• BS—University of Colorado

• BTS—Group Power Certified
Fitness Philosophy
Exercise is the best way to improve your body, health and attitude (not to mention sleep, strength, stress level...the list goes on and on). I motivate clients and classes, first-timers and life-long athletes, to meet their health and fitness goals. Let's eliminate the guess work, have some fun and make your own long list of improvements.