GIVING THE GIFT OF RESULTS!
Enter for your chance to win a Nutrithority supplement bundle!
Make each workout count with the best supplements on the market while rocking the gym floor with Genesis swag! Enter to win today.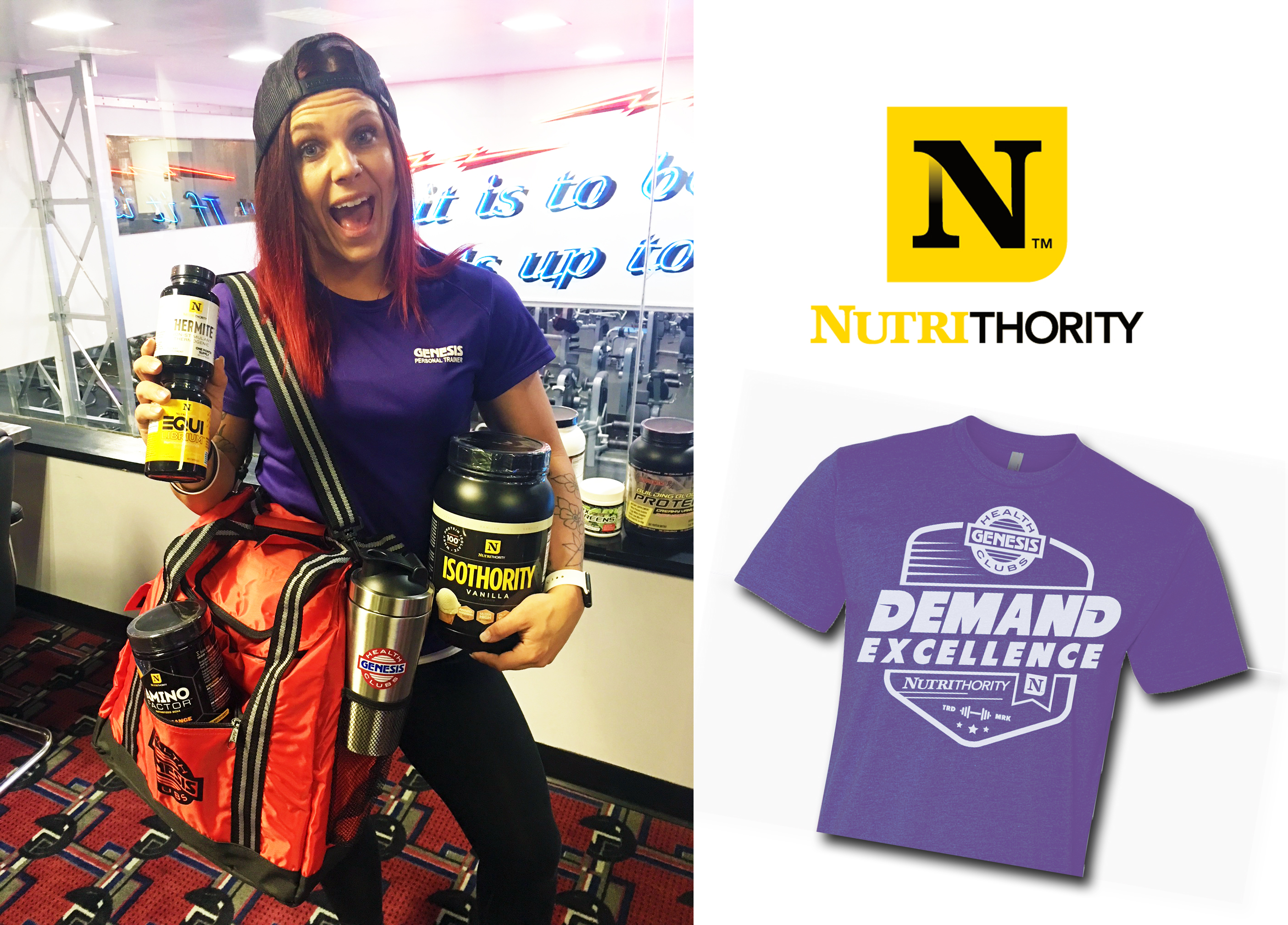 This package includes:
Isothority Protien (25g pure Whey Protein Isolate)
Amino Factor (BCAAs, increases muscle recovery, no sugar or carbs)
Equilibrium (increases fat loss, regulates cortisol & supresses excess estrogen)
Thermite (supports fat loss, stimulates thyroid hormone production & enhances metabolic capacity)
Genesis Cooler Bag
Genesis Shaker Bottle
Genesis/Nutrithority T-shirt
Fill out the form to be entered.
*Some restrictions apply, see club for details. Members and non members welcome to enter. Contest runs from 11/28-11/30.
Locations
Colorado Gyms
Kansas Gyms
Kansas/Missouri - Kansas City Gyms
Kansas - Wichita Gyms
Missouri Gyms
Nebraska - Omaha Gyms
Nebraska - Lincoln Gyms
Oklahoma - Tulsa Gyms
©2019 Genesis Health Clubs