144th & F Aquatics
144th & F offers year around swim lessons! The 25 yard lap pool is always set at a nice 85 degrees. We offer many Group Fitness Aquatics classes; see the Group Fitness schedule for class times. Members are always welcome to swim laps at any time there is a lane available, first come first serve. We have a Hot Tub available set at a warm temperature of 103 degrees. The Hot Tub is available to members at any time.
144th & F offers an ISL lesson, which is an individual safety lesson for babies and children as young as 7 months old.
Our mission:
Provide specialized training tailored to help each individual find their success in the water
Equip swimmers with the ability to react in an aquatic emergency, to not only sustain their own life, but to also aid those in need
Bring Fun on the deck and into the water
Private Swimming Lessons:
Genesis offers private swimming lessons year round in their heated pools, taught by highly trained instructors. The programming of these lessons is set to align with your schedule.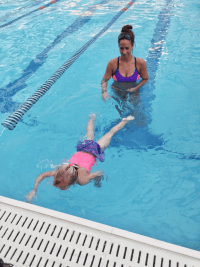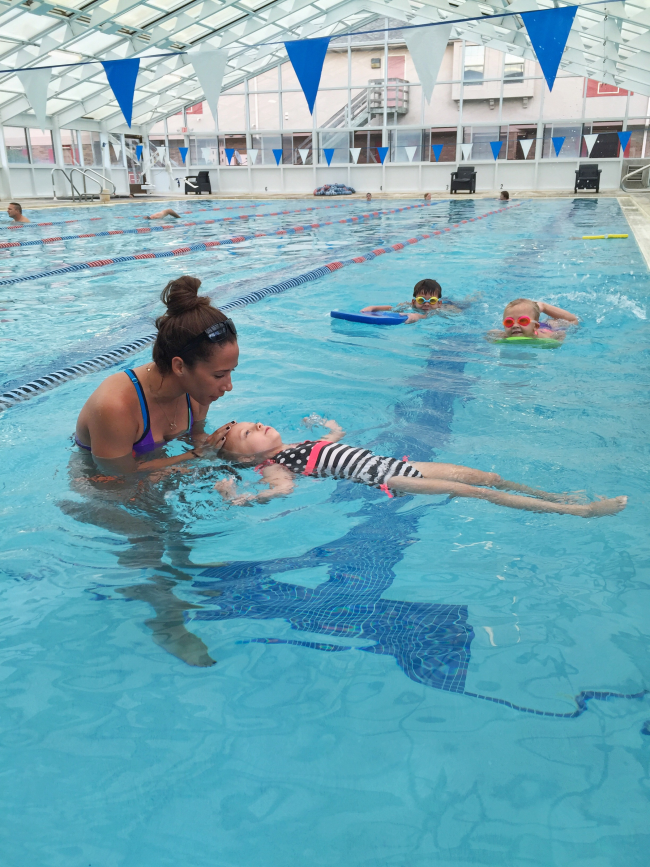 Aquatics Director Ashley Robinson. Contact Ashley at arobinson@genesishealthclubs.com to get signed up today!

Water Exercise:
We offer two different varieties of classes to get you moving in the water. Aqua Zumba is a water-based workout that combines cardio conditioning and body toning, while integrating the Zumba formula. Are you wanting to focus on flexibility and range of motion? Then Water Exercise may be the class for you! This class welcomes all levels and incorporates cardio and strength during the workout! Check out our class times here and workout in the water with us!
100 Mile Swim Club:
Do you have what it takes to swim 100 miles? The Aquatics Program at Genesis challenges each and every member to the swim of a century. Log your miles, and swim at your own pace, the Aquatic department will celebrate the milestones overcome! Each member that completes the feat will receive a 100-mile swim club tee-shirt, along with the admiration for enduring such a long swim!
Family Swim Time Hours:
Friday 6-8:30pm
Saturday 4-6:30pm
Sunday 4-6:30pm