Blog
Thursday, August 6 2015 7:48 PM
"I lost 83 pounds!"
42 years old
"Let me start off by letting you know a little bit about myself. Before, I didn't care about my health and fitness or bad eating habits, I just ate whatever whenever and didn't give it a second thought on how it would affect me. Something was wrong with my health and I knew it. With much persistence from my family to get checked out, I went in for a checkup. Like the majority of people that are overweight I had high cholesterol, high blood pressure, and diabetes. Which made sense to me at the time and it explained my constant perspiring state and not to mention the fatigue.
The doctor said, "Either start working out and eating right, or start taking medication long term." Obviously, I chose to do the right thing, the hard thing and began making life altering changes. The first step was mental preparation. Which, then led me to GENESIS HEALTH CLUB and signing up with a personal trainer named Zach Miller. He put me on a workout schedule and informed me about meal plan options to help me begin my weight loss journey. With his help, my dedication and hard work in 6 months I was 83 pounds lighter! I was working out 5 days a week and 4 of those days were with Zack Miller. Now it's so much easier to tie my shoes! If you are at the point in your life where I was, you would understand how such simple tasks were difficult to accomplish.
It was extremely hard for me in the beginning and within the first two weeks of my new decision I started getting discouraged. With endless encouragement from Zach we took it one day at a time and I started seeing results. My day to day activities became easier to perform and my energy increased dramatically. My health was gradually improving and I just felt better overall. After a year of this new life style I decided to visit the doctor again and this time I had perfect results; the best health result in his office for that month!
Unfortunately Zach is no longer with Geneses and I'm training with a new personal trainer, Cameron Decker. He is awesome and great at helping me with my new goal of adding muscle mass.
This is the new me!
From size 40 to 30 waist!"
-IOAN CIUPEI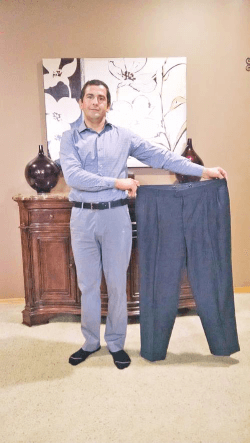 Friday, May 8 2015 1:37 PM
Amanda was living an active life, but she was static. She was stuck in a pattern and wasn't seeing results. Her moment of truth though, was looking at picture one day and deciding that the way she looked was unacceptable and she needed to make some huge changes. She was overweight, overwhelmed, and terrified. Amanda's transformation happened over the course of three years. She began by eating healthier, running on the treadmill and elliptical but was never really seeing huge results. She was terrified of lifting weights and she needed the push of G60 to get her out of her comfort zone.

In G60 Boot Camp, Amanda not only got over her fear of weightlifting, but she learned the benefits of mixing cardio with it. She learned how to value herself in the process. Once she achieved one goal she would set a new one for her. When she had a bad week she wouldn't get discouraged. She just put it behind her and kept going. "This is a mind set and a lifestyle change. I'm never going back." Amanda explains. She has seen huge improvement in her ability to do exercises, she has no limits. Amanda has lost 50lbs so far and continues to do work hard.

Amanda has made some great friends during G60 and has started a Facebook Group called Fitness Fuel. The page is a place to motivate and encourage her friends to keep going. They post anything from encouraging words to healthy recipes, to new work outs to try at home. She encourages each club to create a page that helps members stay motivated. It has really helped her achieve her goals.
Friday, May 8 2015 12:13 PM
LES MILLS Launches are a hit!

On April 18, Genesis Springfield held their annual Survivor Launch. Participants could come to any of the 30-minute classes over the 3.5 hours and see the newest releases for all the programs. Those who did 5 of the 6 classes offered at each club earned a Survivor T-Shirt. We had a great turnout with 24+ T-shirt earners at each club.
The South Club Pool is on its way!

Construction workers began work last week to begin digging the area for the indoor pool for the Genesis South Club. We are excited to soon have this amenity available to our Genesis members and will be looking for Water Fitness Instructors to begin Aqua classes when complete. Check in the club and on Facebook for updates on future Aqua class offerings!
Tuesday, April 7 2015 2:46 PM
Are you ready for a challenge? Come join us for our Annual LES MILLS® Survivor Launch on Saturday April, 18. We'll feature six 30-minute classes over 3.5 hours. You are welcome to try any or all of the classes, but if you attend five of the six classes, you'll earn yourself a Genesis 'Survivor' t-shirt. Schedules and details will soon be available on Facebook and posted at both North and South Clubs. Make sure to mark your calendars for this huge annual event that draws out the athlete in everyone!

Back by popular demand, beginning in April, Tuesday 6:00 p.m. RPM® is back with Suzy. This 45-minute cycling class has inspiring original-artist music to motivate and drive you through body-changing interval training. The Thursday RPM/CX class will be changing into a full RPM class, so you can make hit full RPM twice a week at 6:00 p.m.! Don't forget to sign up for your bike at the Front Desk to guarantee your spot. RPM® - A journey to fitness
Monday, March 2 2015 2:23 PM
Our new cycling room is open! Springfield South now has a dedicated cycling room. With corrugated metal walls and a pack ride bike formation, you'll get lost in the music and the ride! It's the perfect place to take our class of the month, RPM®!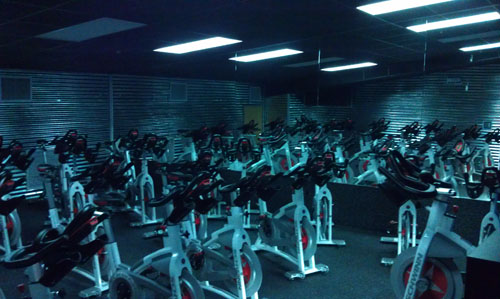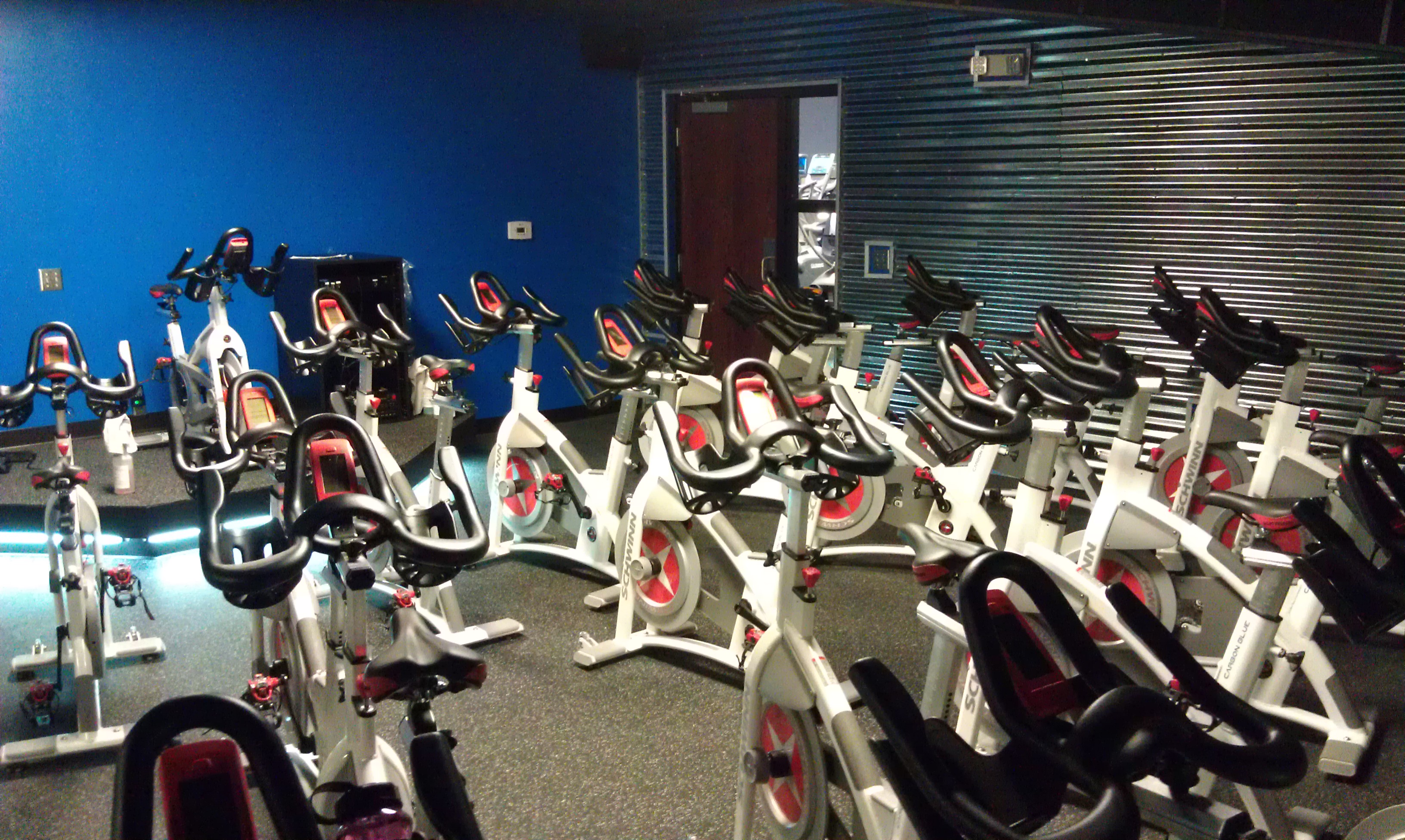 Class of the month - RPM®

RPM® is our indoor cycling class, set to the rhythm of motivating music. Burn up to 675 calories a workout and get fit fast. Learn all the basic cycling moves like standing up, sitting down, changing hand positions, speeding up and slowing down. You control your own resistance levels and sprint speed so you can build up your training level over time.
RPM™ is available as a either a 45 or 30-minute workout.

We've offered RPM® for 12 years. Genesis is proud to offer one of the best cycling programs available led by an incomparable instructor team. Come try a class this week!
Tuesday, February 10 2015 1:11 PM
Employee of month - Jen Keet:
How long have you been teaching? 19 years

What do you currently teach and what have you taught previously? BODYFLOW BODYVIVE ZUMBA BORN TO MOVE. Previously BODYPUMP RPM CXWORX BODYSTEP BODYJAM SH'BAM, Aquatics, WATERinMOTION, yoga, POUND!, Children's fitness, Aqua Zumba, Zumbatomic, and many more (see my jazz hands?)

Hobbies? Hanging out with the most imprtant person in my life, my beautiful daughter... and my awesome boyfriend.

Reasons you love teaching? I am so inspired to see people do something that they did not think they could. I was not an athletic kid and certainly did not ever choose to exercise for fun. When I started takin gclasses in my 20's I got hooked and realized that even though it can be a huge challenge if you make working out fun people will be hooked. I love to have such a wide variety of people in my classes and look out and see everyone doing their personal best and so many options. Simply put I try to create a fun, inspiring, motivating workout for every class. I want people to feel empowered and fall in love with moving. I know that in every class I teach I make a positive impact and the ripple effect is far reaching.
Program of the Month - BODYFLOW®:
A blend of Tai Chi, Yoga, and Pilates, BODYFLOW® a one hour workout that will improve your fitness and overall feeling of well-being. Whether you lift weights, run, dance, or punch and kick, this class is a place to strengthen the mind-body connection. Humans are the only animal that does not stretch when it gets up. We all need to be more flexible in our bodies and lives. Come experience the a workout experience with with music by the original artist and led by instructors who cater to every fitness level.
Thursday, January 8 2015 12:13 PM
Instructor of the Month - Nicole Richmond

Nicole has been teaching at Springfield North Club for almost a year and was just honored with the annual Genesis "Rookie of the Year" award. In 2014, Nicole trained and began teaching BODYPUMP®, BODYFLOW®, and BODYVIVE®. That's a lot of training in a short amount of time and her passion shows in her classes. Below are some pics of her teaching her first program, BODYPUMP®. We are happy to have her on staff and encourage you to try one of her classes in 2015!

1.Tell a little about your life (main job, hobbies, family/kids, pursuits, etc.)
"During the day I work as a Business Analyst for a local Insurance Company. My job includes a lot of meetings and a lot of sitting in front of a computer writing business requirements and troubleshooting (it gets a little boring at times!). I do not have any human children, but have 4 dogs that are probably just as much work! When I have spare time, I enjoy spending it with my sisters, who I am very close with."
2. How long have you been teaching? What do you teach? Why did you start? What do you love about teaching?
"I have been teaching BodyPump for just over a year, In November I began teaching BodyFlow and BodyVive as well. I started teaching because I love the motivation that I got from my instructors and to be able to pass that along to others is really important to me. Group Fitness has always been one of my favorite ways to work out and like a lot of people, it is hard to stay motivated when it is just you and you end up doing the same things over and over again. Group Fitness is always changing; we have our friends in class to hold us accountable when we don't come and to challenge us in class! "
Class of the Month - BODYPUMP®
Both our Springfield locations have had BODYPUMP® for over 16 years. It's our most attended class because it works! Using self-regulated resistance, you get fast results and gain lean, toned muscles in 60 minutes. Every release is created based on the latest research and music. Plus, we change the routines every few weeks so you avoid fitness plateau. We'll be launching the newest release in late January. It's a total-body workout that will help you push reach your 2015 fitness goals. Check out our group fitness schedule to find a class that works for you!
LES MILLS™ LAUNCHES!
Come Saturday, January 31 to see the newest releases of our world-class LES MILLS™ programs. We'll be previewing 30-minute versions of our classes at both the North and South locations. You can sample a few of your favorite classes or try something new! It's a great time for new people to jump in, as all the music and moves will be new to everyone. We keep the same workouts for three weeks in every class so you have a chance to learn the moves and get the most from every class. The launch schedule will be posted soon at both clubs. Bring a friend and find a class that helps you reach your 2015 fitness goals!
Friday, December 5 2014 5:16 PM
Class of the Month - BODYVIVE:

BODYVIVE® 3.1 features the optimal mix of strength, cardio and core training. As a 45 minute class, this is a great cross training option for busy people on the go!

Developed by a team of leading fitness professionals, BODYVIVE® 3.1 is one of the safest and most effective workouts around. We mix lunges, squats, running and tubing exercises, with great music to leave you feeling satisfied, motivated and energetic. BODYVIVE® 3.1 instructors provide options for all fitness levels. This means you don't need to be fit, just keen to get fitter and healthier. You'll find your fitness, strength and agility improves over a number of sessions. The results you get depend on how hard you push yourself - you can certainly work up a sweat when you're ready.

Check out BODYVIVE® at North Club at 10 a.m. on Tuesdays and Thursdays and 5:30 p.m. on Wednesdays!
Instructor of Month - Charity Graham:

Hi my name is Charity Graham! I am from Nixa, Missouri where I have lived my whole life, except for 3 years of college in Mississippi. I am an avid cyclist and have in the last two years fell in love with Olympic and 70.3 distance triathlons. Before that I was a college track athlete at the Universitiy of Southern Mississippi. I train hard daily but am also a local REALTOR and website/social media consultant and designer. I have two awesome kids, Madelyn 9 and Maddox 6, who do kid triathlons with me as well. I have been an instructor for Ozark Fitness (now Genesis Health Clubs) for 16 blessed years.

I sincerely love all of Les Mills programs. I started out teaching BODYPUMP, which I still love, but transferred into RPM and CX.
I am passionate about my classes and participants. It is so exciting to see participants achieving their goals, having fun and pushing themselves past their own limitations. I thoroughly enjoy the comraderie and friendships with my fellow instructors as well plus many of our participants become friends as well. Stop in and try out and RPM, don't forget that padded bike seat the first time though ;)). See you soon!

Charity teaches RPM at South on Thursdays at 12:00 p.m. and RPM/CXWORX on Saturdays at 10:00 a.m.
Thursday, November 6 2014 12:37 PM
Greetings Springfield Members! Below is our November Group Fitness news.
Please make sure to follow our facebook page for ongoing updates too!
Construction is going strong!
Our South Club is undergoing a major renovation to create a streamlined Reception/Shake This desk, Kidnazium, and remodeled Men's and Women's Locker rooms. What's behind the white plastic curtains will be revealed in December, when the first phase of the construction will be complete. Both our Genesis South Club staff and members are excited to see how it's going to look!
Instructor of the Month - Melissa Teer
Hi! I am Melissa and I am originally from Texas and of course support my Dallas Cowboys and the Rangers, but I also am a big fan of the St Louis Cardinals. My sister and I share a home with her daughter and my 2 pups a Boston terrier and Lab/ German Shepard mix. I've been teaching Group Fitness for 4 years now this Month of November, is my Pumpversary (BODYPUMP® anniversary). I teach BODYPUMP®, BODYFLOW®, and RPM®, and I don't plan to stop there.
I am going to BODYSTEP® training at the end of this month and plan to do TRX™ certification as well. I love the Les Mills programs, and of course, love my team of instructors. I love teaching all my programs because they all have a different feel, and they bring something different to my own workouts. At my very first BODYPUMP® class, I told my friend that I was with that I could see myself teaching it. I am also a personal trainer and have been also for 4 years this month.

I knew that the Fitness industry is where I wanted to be, when I couldn't imagine myself doing anything else, and I still can't. I love helping and watching people set and accomplish goals in class and out. I am truly blessed that I have an awesome team that I work with!!! Come try one or even all of our classes so you can find a class that motivates you like they did me.
Group Fitness Class of the Month - BODYCOMBAT®
We've had BODYCOMBAT® since the very first release. Now we're on release 61 -- that's 15 years of the most popular martial arts fitness class in the world. If you haven't tried it, here's a little snapshot of the experience you can expect:
BODYCOMBAT™ is our ultimate warrior workout to develop co-ordination and release stress. Destroy calories as you learn to punch, kick, block and strike. Get a whole body workout that targets every muscle group.
We have a terrific BODYCOMBAT® instructor team. Here are a couple of pics of Wednesday's Halloween-themed class with Travell and Julie teaching.

Come try a class this week and unleash your inner warrior!
For any questions or concerns about our classes or schedule please don't hesitate to contact me!

Lisa Gregory
Group Fitness Coordinator
Genesis Health Clubs - Springfield
lgregory@genesishealthclubs.com
Thursday, October 2 2014 12:32 PM
Greetings Springfield Members! Below is our October Group Fitness news.
Please make sure to follow our facebook page for ongoing updates too!
16 in 60 Congratulations
Congratulations to Michele Lopez for completing 16 group fitness classes in 60 days! Michele completed all 16 class in just over a month. She will receive a Genesis T-Shirt (for which she needs a smaller size now), 50 G-Perks and one free "Shake This Burner" shake. Best of all you are on your way to meeting your fitness goals!
Studies show that people are more apt to continue a fitness program if they exercise with another person or in a group. It also takes about 60 days to "develop a habit." With our 16 in 60 Program, you get both!
Breastfest Fundraiser to benefit BCFO
On Sunday, October 12, both Springfield locations will unite for a three hour launch of our Les Mills and Zumba programs to raise money for Breast Cancer Foundation of the Ozarks. This annual fundraiser benefits local families and is eagerly attended by our faithful and charitable participants for the last five years.
For any questions or concerns about our classes or schedule please don't hesitate to contact me!

Lisa Gregory
Group Fitness Coordinator
Genesis Health Clubs - Springfield
lgregory@genesishealthclubs.com
Wednesday, August 6 2014 6:27 PM
We'd like to welcome Isiah Reece to the team at Genesis Health Clubs, Springfield! Michael has been working as the Personal Training Coordinator at the Wichita, East Central location for the past three years and is excited to join the Springfield staff.
Isaiah's Story
I have been involved in sports and outdoor activities all my life. So exercising was something I was doing regularly. What lacked was my diet. While in my first semester of college, I had a major setback. I worked as welder part-time to pay bills during that time. While carrying a piece of metal, it slipped from my grasp and cut through two tendons in my left wrist. It took a year to gain full recovery. I lost a lot of muscle mass during this time and had to focus on a good diet just so I would not gain body fat. Working with Physical Therapists made me want to learn more and more about anatomy. So eventually, I put my passion for helping others and fitness together and became a Personal Trainer. I started with Genesis in 2011 and have been with them ever since. I love working with all types of individuals. Whether the goals are weight loss, athletic training, bodybuilding, or corrective exercise, it's my personal goal to be the bridge to help others reach success in their health.

I am excited to be a part of the Springfield community and show them what Genesis is all about. The staff and I are excited reach out and make impacts in peoples life's as they work towards a healthier living. I could not have asked for a better facility or community to come to.
Contact Isaiah at ireece@genesishealthclubs.com!
Friday, August 1 2014 5:43 PM
"I am 27 years old with a 5 year old and a 1 year old. After I had my first daughte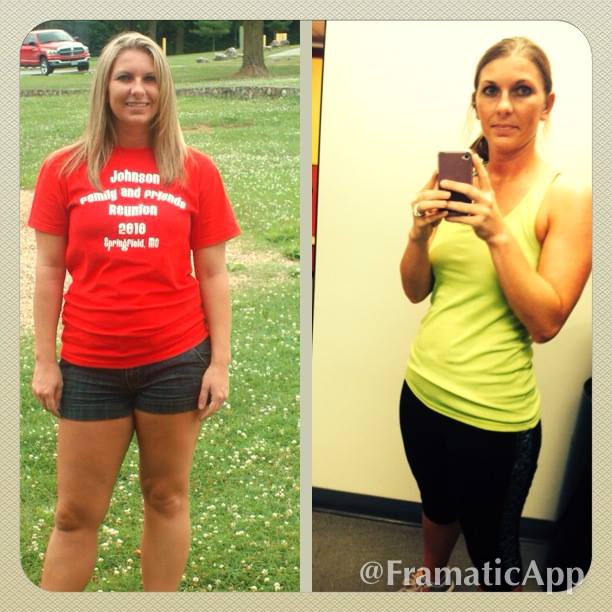 r I never really looked into the fitness classes. I would just go to the gym and not give 100% and would easily blow off exercising. I slowly stopped going to the gym. After I had my second daughter looking back at pictures from my first child I just knew something had to change. I was at my top weight of 165 lbs after my second child so I knew just stepping into the gym at my own speed was not going to work. I decided to step into the fitness classes at Ozark Fitness, now Genesis Health Clubs. Ever since that day I have not turned back and I have changed mentally and physically. I never want to miss a class and I never want to go back to being unhealthy"
"Les Mills classes and the group fitness instructors have motivated me in a way I could never imagine. I have also made long time friendships within the classes.each and every person has inspired and motivated me to come back. I have more energy now than I have in about 10 years. I just love that the classes have a set time because I know exactly what time I need to be at the gym. It has given me the strength and confidence to get myself back into the gym and into shape. Les Mills classes force me to workout harder than I ever thought I could. The classes have made getting into shape after two kids so much fun and as a busy mom and having a full time job it fits into my schedule. Since starting the classes from being 165 lbs. after one year ago I am proud to say I have lost 33 lbs. and all thanks to Les Mills, the instructors, my husband for supporting me and I thank God for each and every day. I am not finished yet and look forward to the journey ahead of me. I am so thankful for what Genesis Health Clubs has done for me and my families health. Philippians 4:13 - 'I can do all things through him who strengthens me.'"


Thanks Tressa for sharing your story with us!

Want to share your success story with us? Email us at info@genesishealthclubs.com!
Thursday, July 31 2014 2:18 PM
"I will have been with Genesis/Ozark for 1 year in August. I came to Springfield in Feb of 2012 to start a new job and a new chapter. The first 2 photos were me right after the move. I saw a picture and said this is not who I am or who I want to be. I joined a karate school here in town, I have been active in different styles for almost 7 years. When I came to Genesis after leaving that school I had hit a plateau in the changes in my body and health; along with a knee injury that removed karate as an option anymore. I signed up to learn new things and how to make a lifestyle change."
"Melissa Teer, my trainer, along with gym gave me incite on how to eat not just healthy but smarter, how to weight train with cardio, and to find my voice and what I wanted out of life. I appreciate that Melissa and the atmosphere of the gym provides you the opportunity to mold the "real" you not just what you see in a magazines and think is popular. We are all built different, our bodies adjust different even if we are all taking the same steps and that is ok. It is about being healthy, loving who you are, and taking care of what the good Lord gave you. I am proud to say when I moved here I weighed in at 240, and am now holding at 200 pounds. While I tend to not worry about the numbers, I have seen inches come off, muscle come in place, and seen a decrease in my body fat and that has been most exciting for me.
Thank you for the first year of really taking back my life – looking forward to all the next challenges, including my first ½ marathon in NOVEMBER!"
Thanks Amanda for sharing your story with us!

Want to share your success story with us? Email us at info@genesishealthclubs.com!