Blog
Friday, May 8 2015 12:13 PM
LES MILLS Launches are a hit!

On April 18, Genesis Springfield held their annual Survivor Launch. Participants could come to any of the 30-minute classes over the 3.5 hours and see the newest releases for all the programs. Those who did 5 of the 6 classes offered at each club earned a Survivor T-Shirt. We had a great turnout with 24+ T-shirt earners at each club.
The South Club Pool is on its way!

Construction workers began work last week to begin digging the area for the indoor pool for the Genesis South Club. We are excited to soon have this amenity available to our Genesis members and will be looking for Water Fitness Instructors to begin Aqua classes when complete. Check in the club and on Facebook for updates on future Aqua class offerings!
Tuesday, April 7 2015 2:46 PM
Are you ready for a challenge? Come join us for our Annual LES MILLS® Survivor Launch on Saturday April, 18. We'll feature six 30-minute classes over 3.5 hours. You are welcome to try any or all of the classes, but if you attend five of the six classes, you'll earn yourself a Genesis 'Survivor' t-shirt. Schedules and details will soon be available on Facebook and posted at both North and South Clubs. Make sure to mark your calendars for this huge annual event that draws out the athlete in everyone!

Back by popular demand, beginning in April, Tuesday 6:00 p.m. RPM® is back with Suzy. This 45-minute cycling class has inspiring original-artist music to motivate and drive you through body-changing interval training. The Thursday RPM/CX class will be changing into a full RPM class, so you can make hit full RPM twice a week at 6:00 p.m.! Don't forget to sign up for your bike at the Front Desk to guarantee your spot. RPM® - A journey to fitness
Monday, March 2 2015 2:23 PM
Our new cycling room is open! Springfield South now has a dedicated cycling room. With corrugated metal walls and a pack ride bike formation, you'll get lost in the music and the ride! It's the perfect place to take our class of the month, RPM®!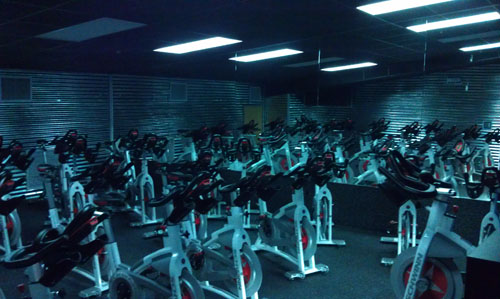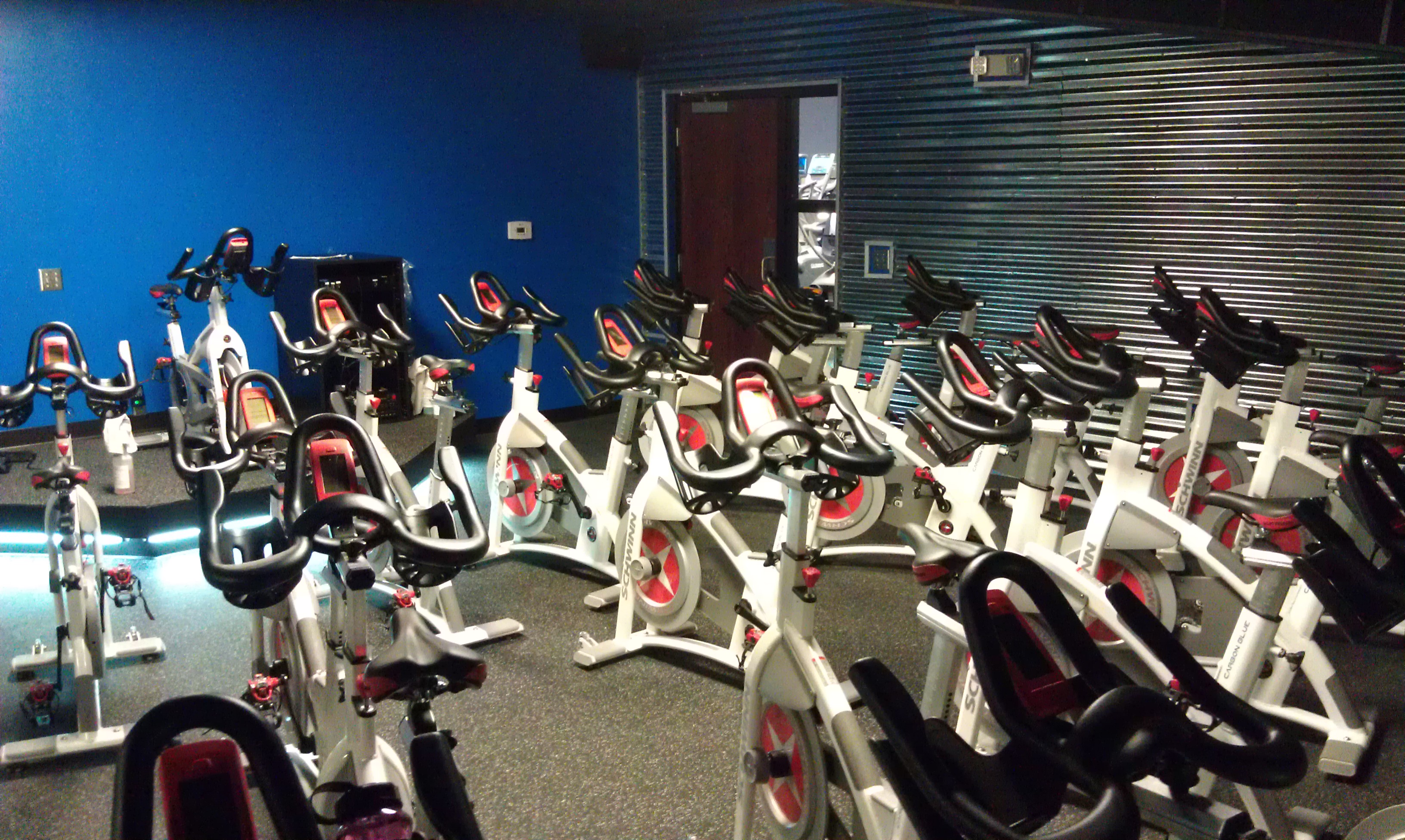 Class of the month - RPM®

RPM® is our indoor cycling class, set to the rhythm of motivating music. Burn up to 675 calories a workout and get fit fast. Learn all the basic cycling moves like standing up, sitting down, changing hand positions, speeding up and slowing down. You control your own resistance levels and sprint speed so you can build up your training level over time.
RPM™ is available as a either a 45 or 30-minute workout.

We've offered RPM® for 12 years. Genesis is proud to offer one of the best cycling programs available led by an incomparable instructor team. Come try a class this week!
Tuesday, February 10 2015 1:11 PM
Employee of month - Jen Keet:
How long have you been teaching? 19 years

What do you currently teach and what have you taught previously? BODYFLOW BODYVIVE ZUMBA BORN TO MOVE. Previously BODYPUMP RPM CXWORX BODYSTEP BODYJAM SH'BAM, Aquatics, WATERinMOTION, yoga, POUND!, Children's fitness, Aqua Zumba, Zumbatomic, and many more (see my jazz hands?)

Hobbies? Hanging out with the most imprtant person in my life, my beautiful daughter... and my awesome boyfriend.

Reasons you love teaching? I am so inspired to see people do something that they did not think they could. I was not an athletic kid and certainly did not ever choose to exercise for fun. When I started takin gclasses in my 20's I got hooked and realized that even though it can be a huge challenge if you make working out fun people will be hooked. I love to have such a wide variety of people in my classes and look out and see everyone doing their personal best and so many options. Simply put I try to create a fun, inspiring, motivating workout for every class. I want people to feel empowered and fall in love with moving. I know that in every class I teach I make a positive impact and the ripple effect is far reaching.
Program of the Month - BODYFLOW®:
A blend of Tai Chi, Yoga, and Pilates, BODYFLOW® a one hour workout that will improve your fitness and overall feeling of well-being. Whether you lift weights, run, dance, or punch and kick, this class is a place to strengthen the mind-body connection. Humans are the only animal that does not stretch when it gets up. We all need to be more flexible in our bodies and lives. Come experience the a workout experience with with music by the original artist and led by instructors who cater to every fitness level.
Thursday, January 8 2015 12:13 PM
Instructor of the Month - Nicole Richmond

Nicole has been teaching at Springfield North Club for almost a year and was just honored with the annual Genesis "Rookie of the Year" award. In 2014, Nicole trained and began teaching BODYPUMP®, BODYFLOW®, and BODYVIVE®. That's a lot of training in a short amount of time and her passion shows in her classes. Below are some pics of her teaching her first program, BODYPUMP®. We are happy to have her on staff and encourage you to try one of her classes in 2015!

1.Tell a little about your life (main job, hobbies, family/kids, pursuits, etc.)
"During the day I work as a Business Analyst for a local Insurance Company. My job includes a lot of meetings and a lot of sitting in front of a computer writing business requirements and troubleshooting (it gets a little boring at times!). I do not have any human children, but have 4 dogs that are probably just as much work! When I have spare time, I enjoy spending it with my sisters, who I am very close with."
2. How long have you been teaching? What do you teach? Why did you start? What do you love about teaching?
"I have been teaching BodyPump for just over a year, In November I began teaching BodyFlow and BodyVive as well. I started teaching because I love the motivation that I got from my instructors and to be able to pass that along to others is really important to me. Group Fitness has always been one of my favorite ways to work out and like a lot of people, it is hard to stay motivated when it is just you and you end up doing the same things over and over again. Group Fitness is always changing; we have our friends in class to hold us accountable when we don't come and to challenge us in class! "
Class of the Month - BODYPUMP®
Both our Springfield locations have had BODYPUMP® for over 16 years. It's our most attended class because it works! Using self-regulated resistance, you get fast results and gain lean, toned muscles in 60 minutes. Every release is created based on the latest research and music. Plus, we change the routines every few weeks so you avoid fitness plateau. We'll be launching the newest release in late January. It's a total-body workout that will help you push reach your 2015 fitness goals. Check out our group fitness schedule to find a class that works for you!
LES MILLS™ LAUNCHES!
Come Saturday, January 31 to see the newest releases of our world-class LES MILLS™ programs. We'll be previewing 30-minute versions of our classes at both the North and South locations. You can sample a few of your favorite classes or try something new! It's a great time for new people to jump in, as all the music and moves will be new to everyone. We keep the same workouts for three weeks in every class so you have a chance to learn the moves and get the most from every class. The launch schedule will be posted soon at both clubs. Bring a friend and find a class that helps you reach your 2015 fitness goals!