Kansas City Racquet Club Construction Update
Thursday, August 29 2019 1:22 PM
Update 7/23/2020
We're excited to do a soft opening for everyone next Wednesday, 7/29! Things are not 100% complete, but we wanted to get everyone back in and moving as quickly as possible. Please bear with us as we work through final finishes, but enjoy the beautiful facility in the meantime!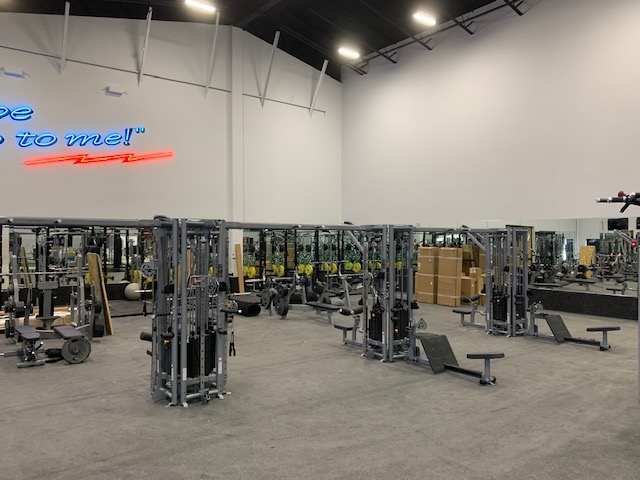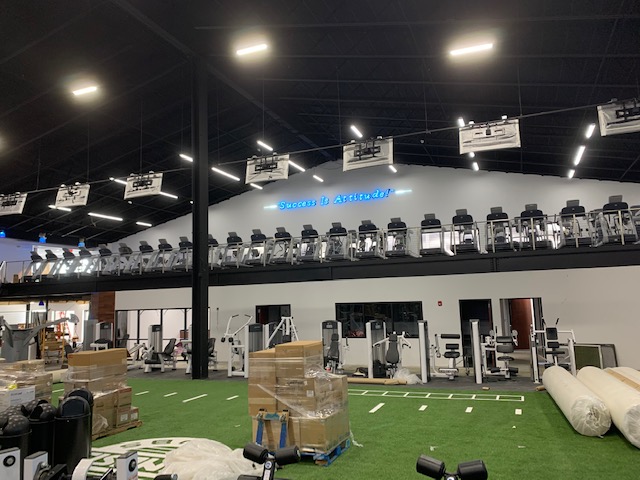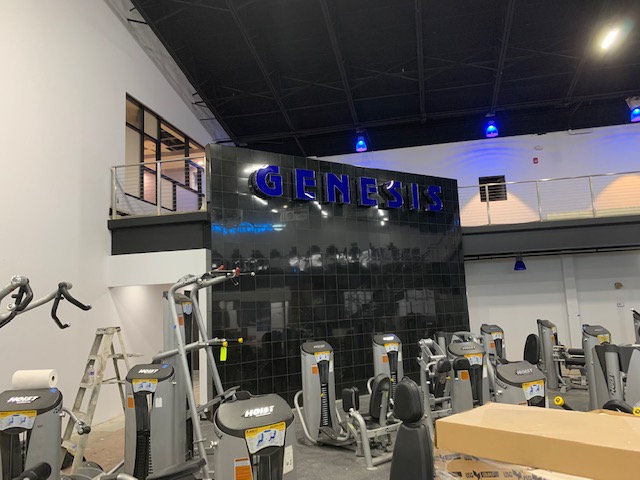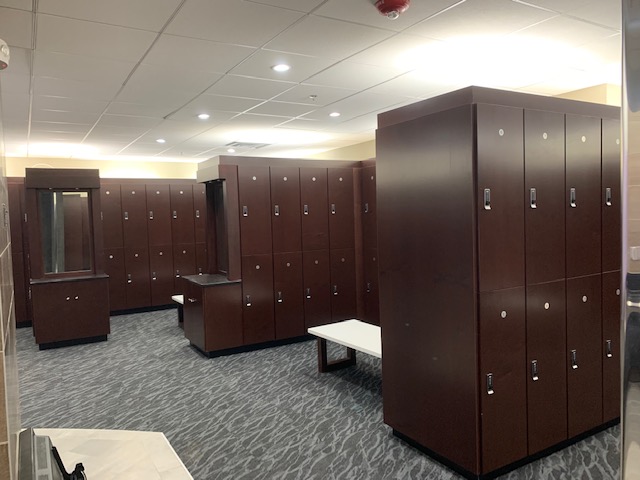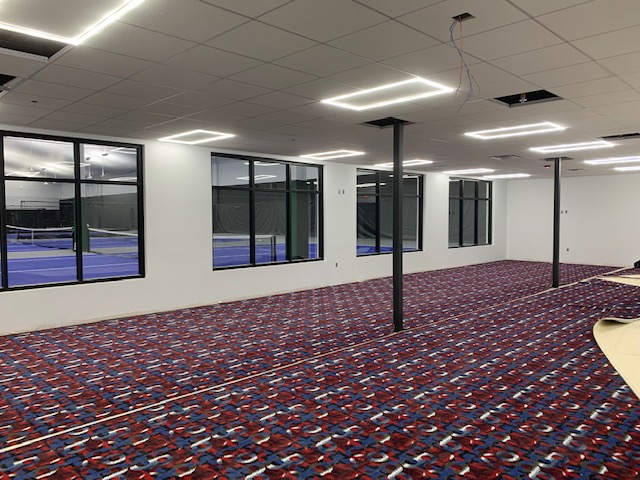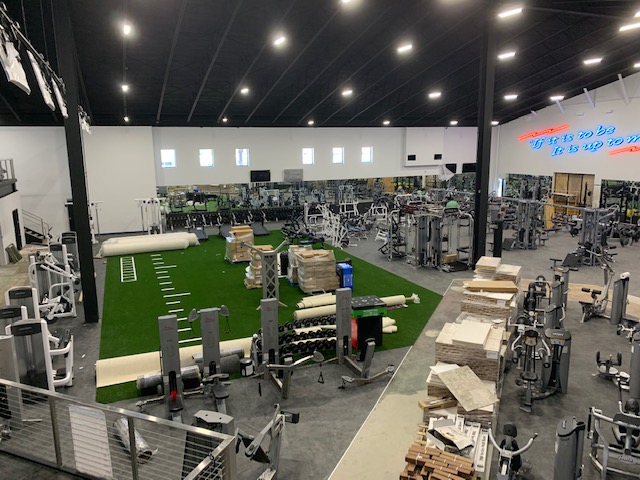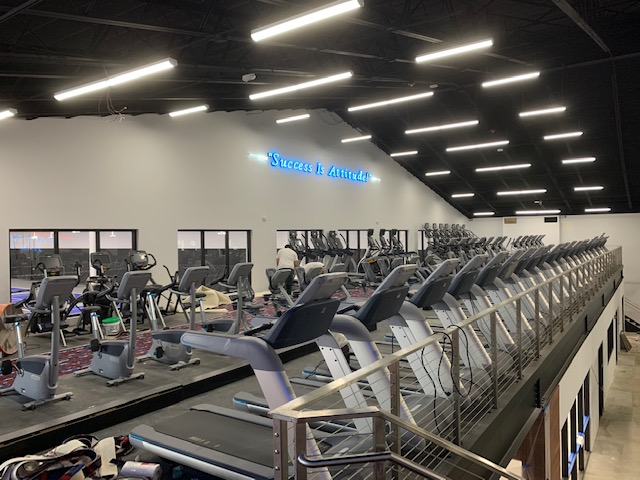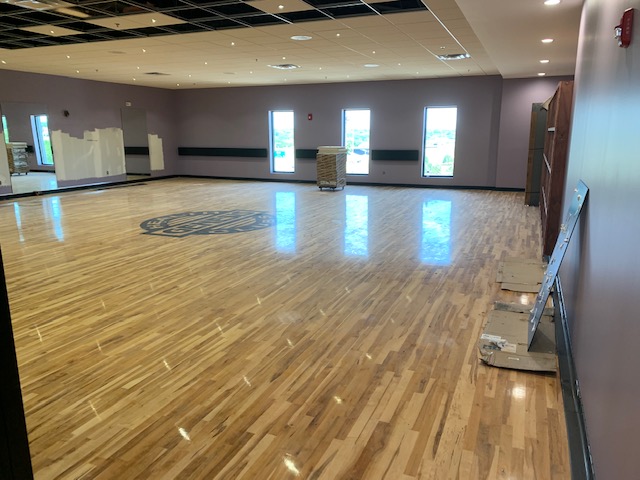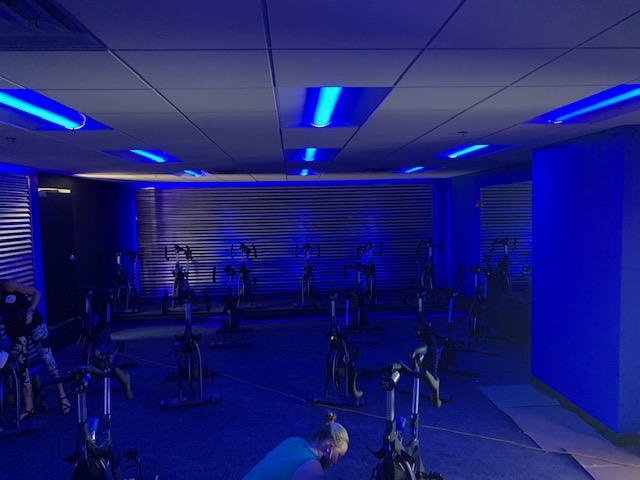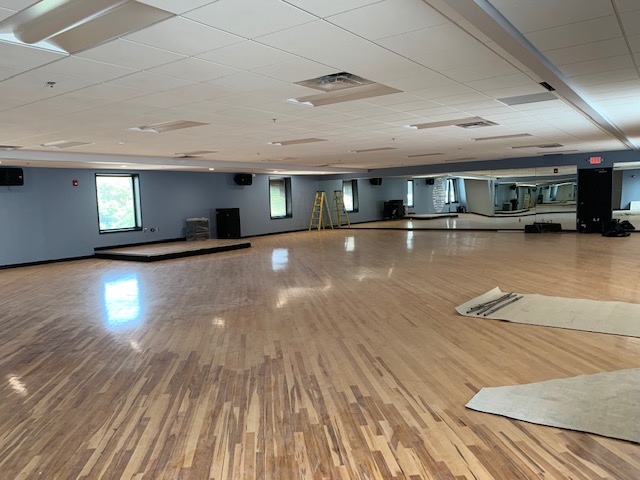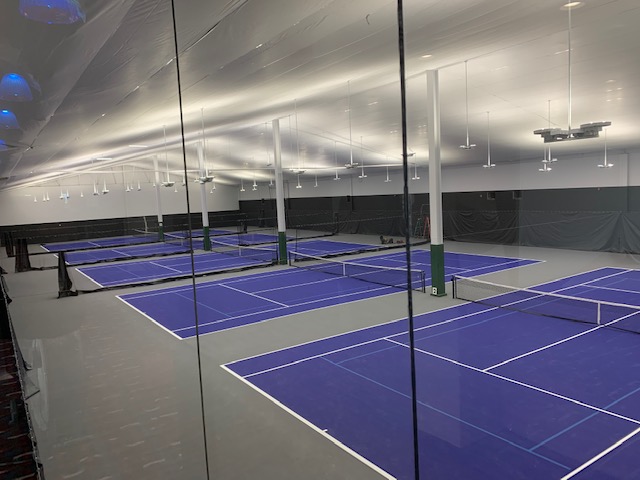 Update 6/17/2020
A new front desk, luxury locker rooms, turf & training spaces... Oh, my! Check out how things are coming along as we prepare to bring you the best health club in the Merriam/Shawnee area!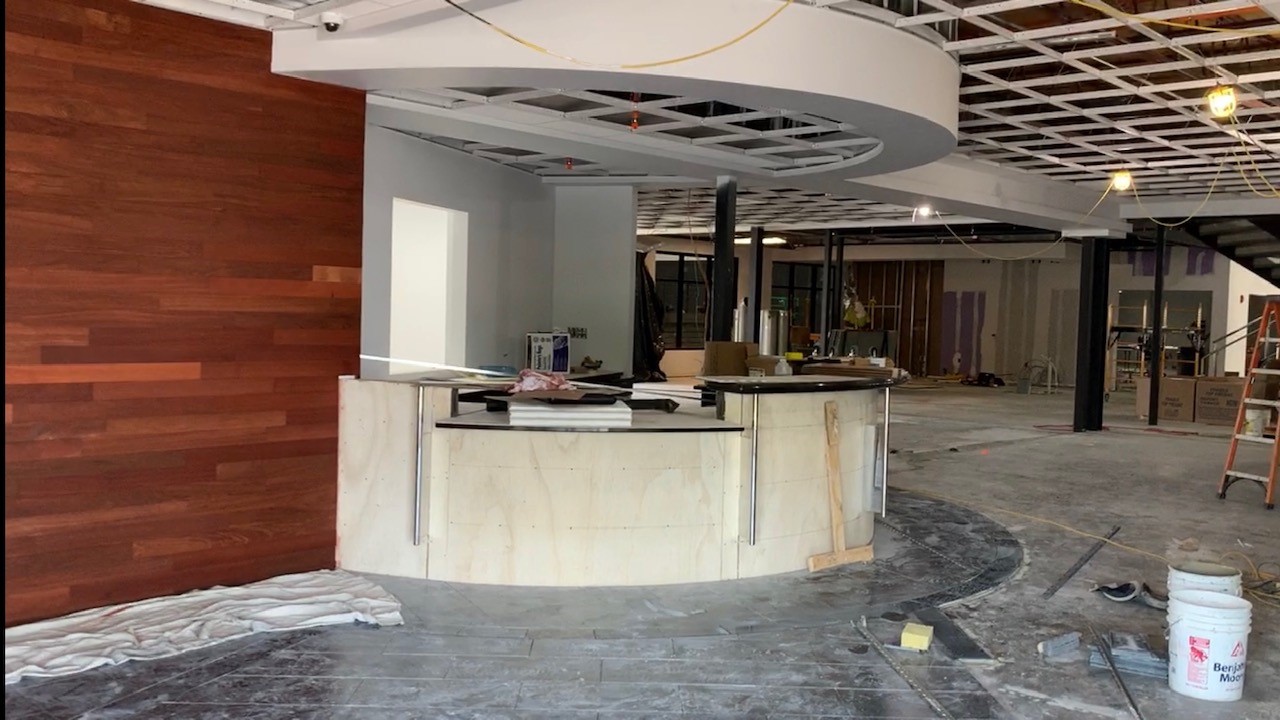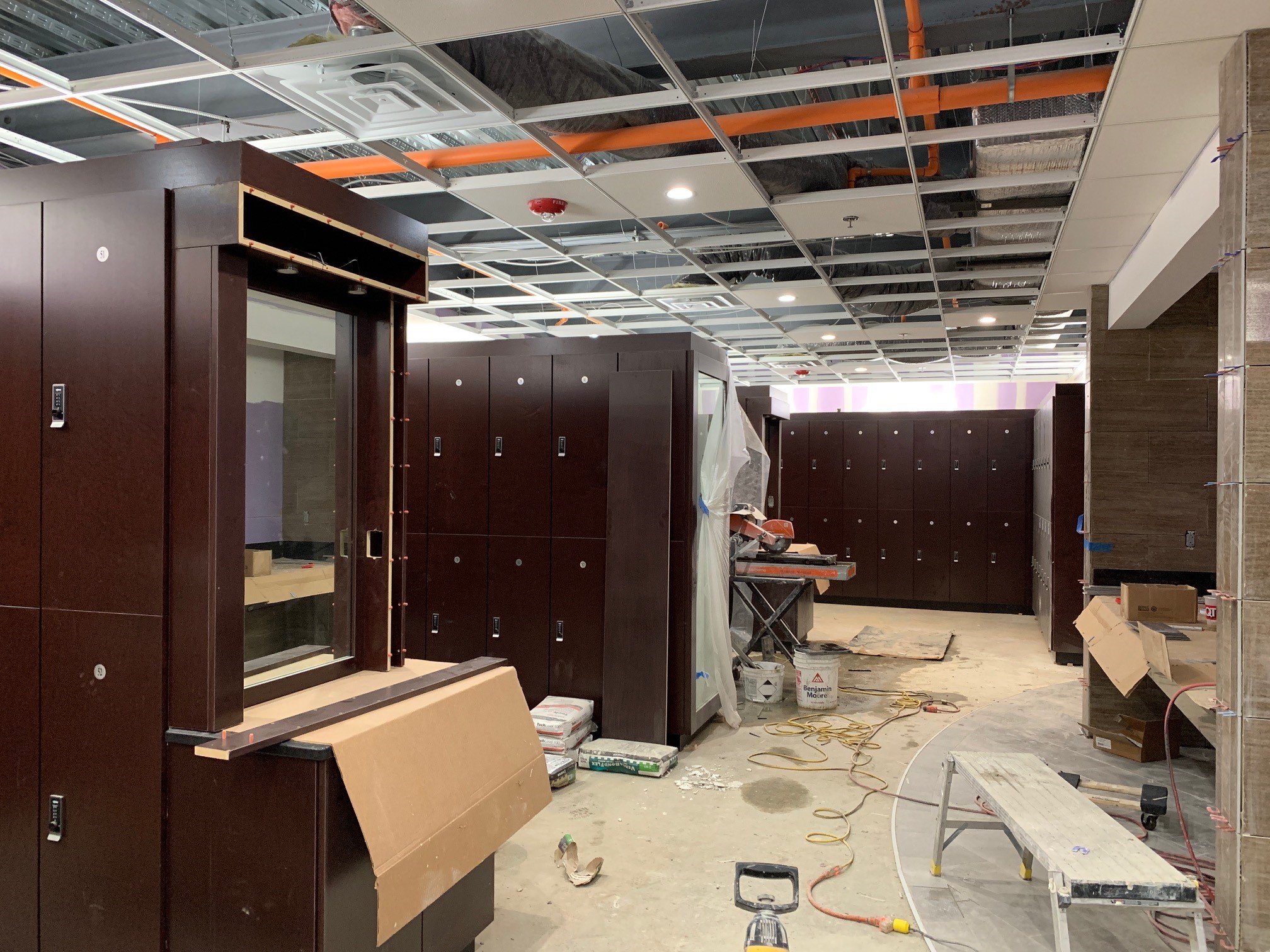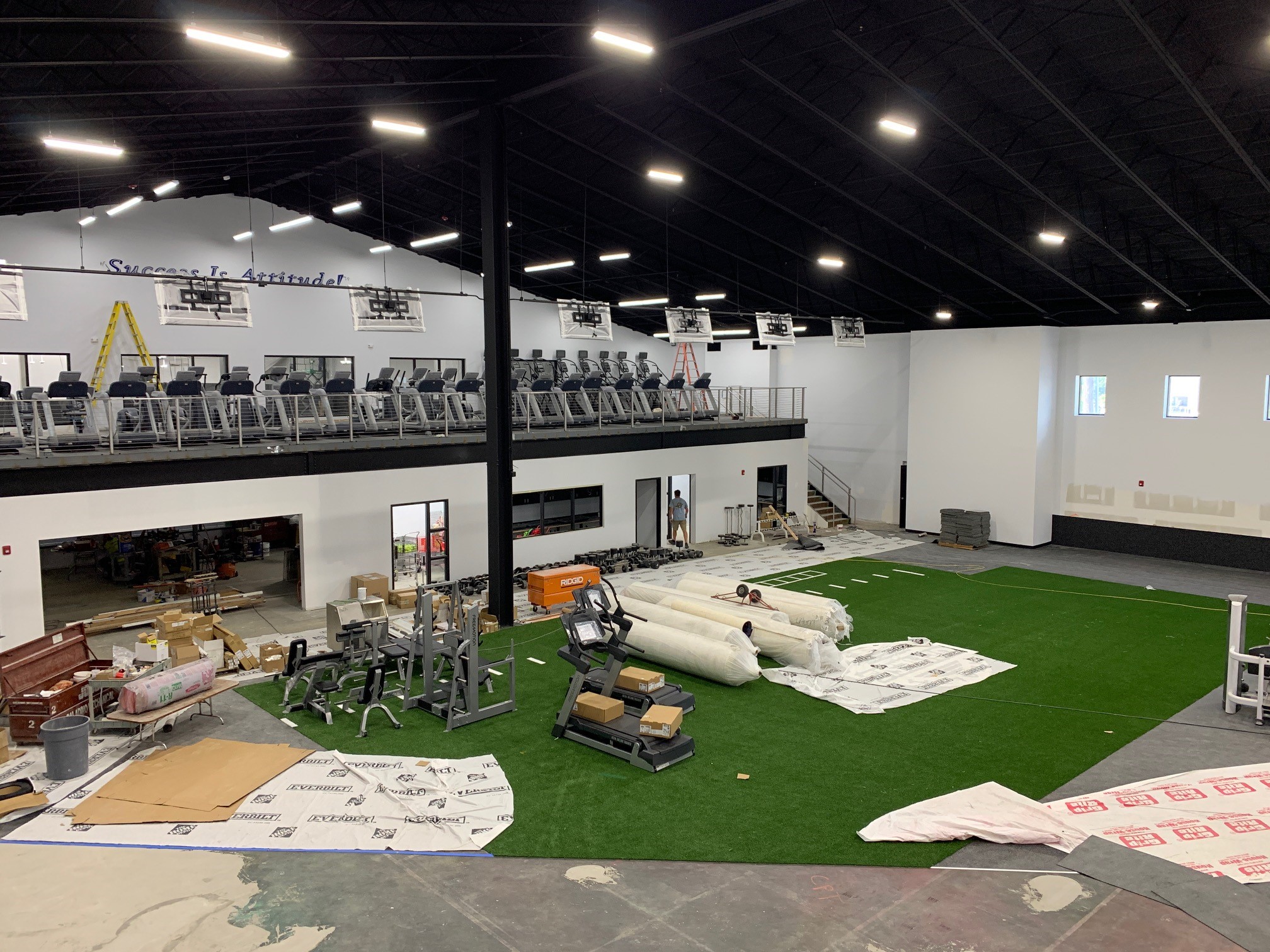 Update 6/12/2020
The best and brightest new ceiling going in at KC Racquet Club!
Update 5/21/2020
Take a look at the new turf being added today!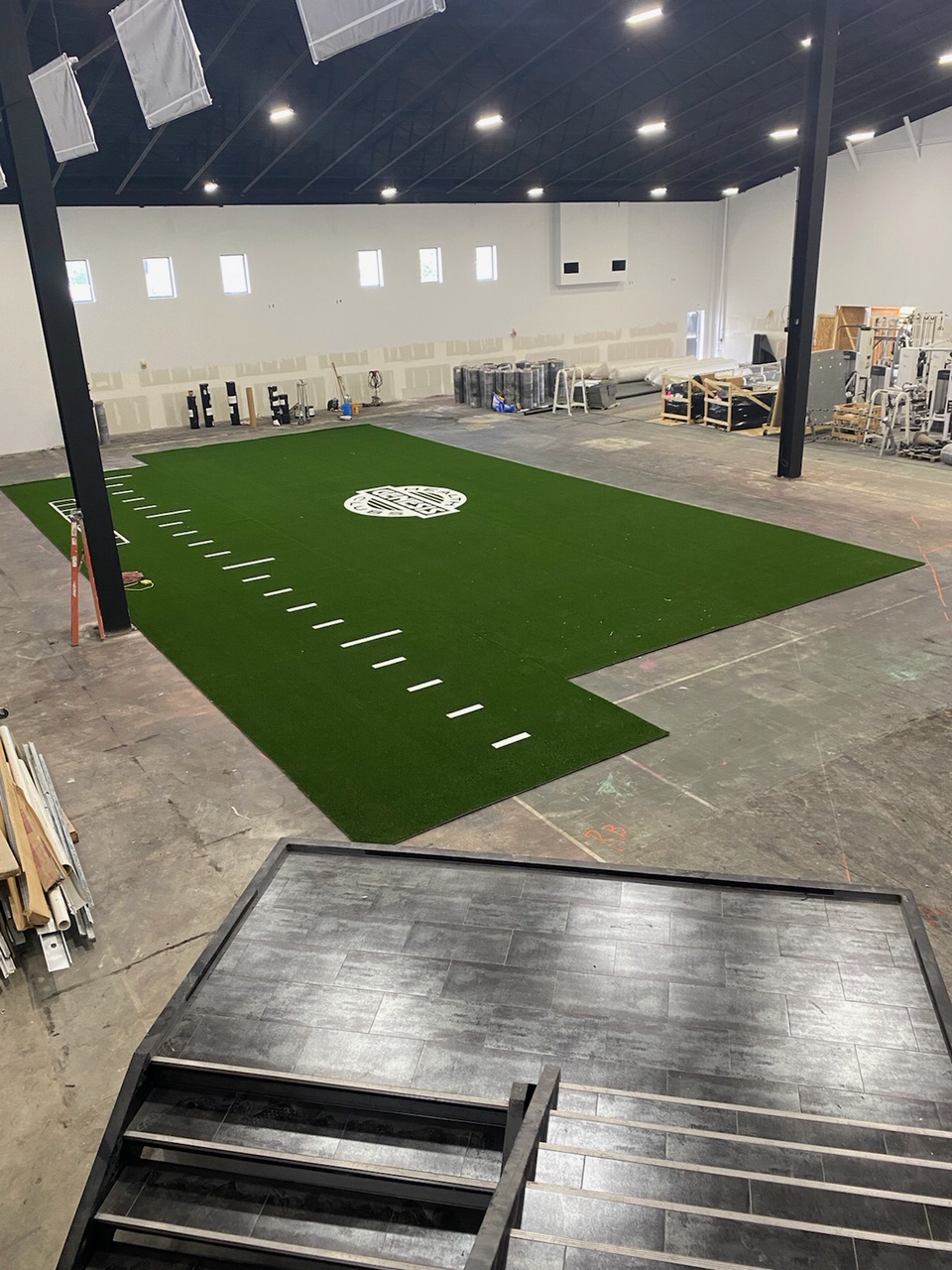 Update 5/7/2020
There's been a lot of progress at KCRC! Check it out! Underground plumbing being installed. Painters are priming the outside of the building. Demo is done at the old shake bar/locker rooms. Ready to start resurfacing next. Rubber flooring is complete in spin room, the cardio deck, and the back half of strength. Yoga room wood flooring is going in. The logo needs another coat and it'll be complete! We just got our lockers in and they are being set in place.
Can't wait for you all to see the club and the dramatic transformation. Not too much longer now!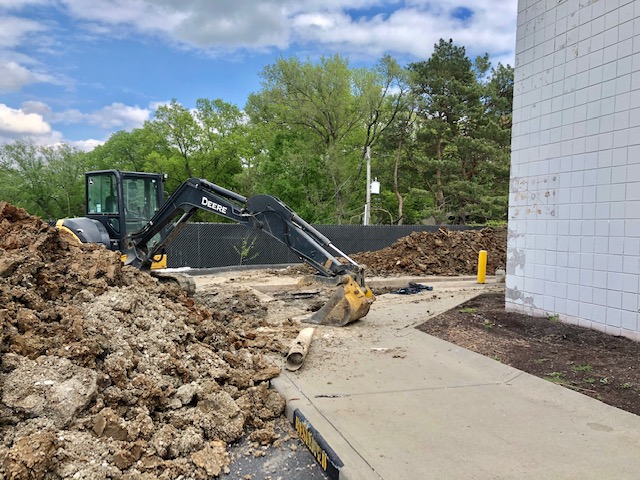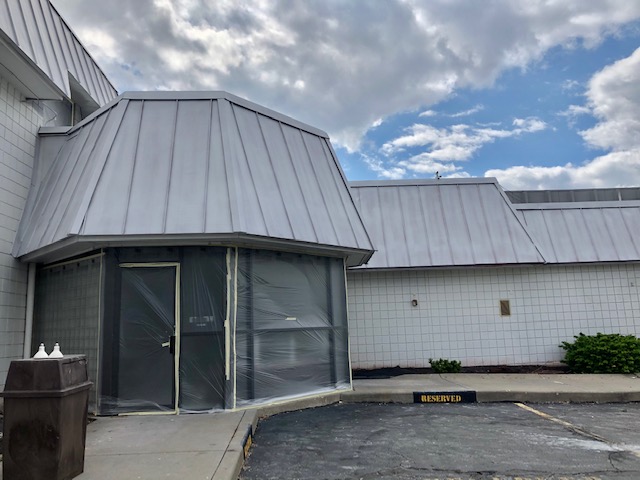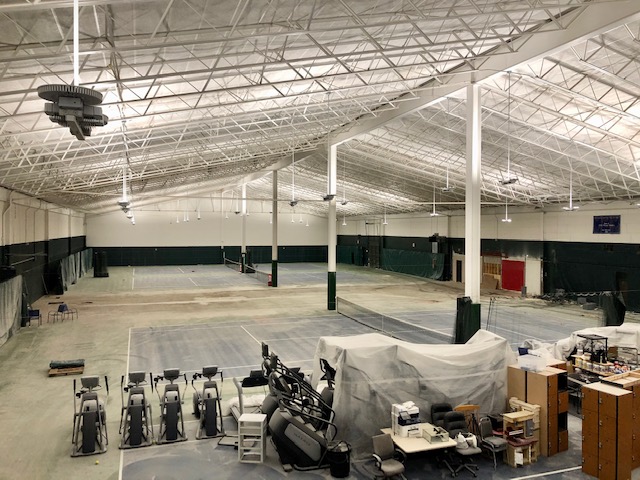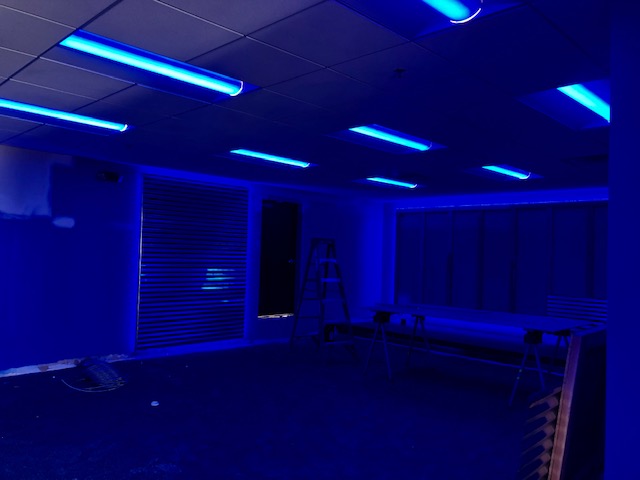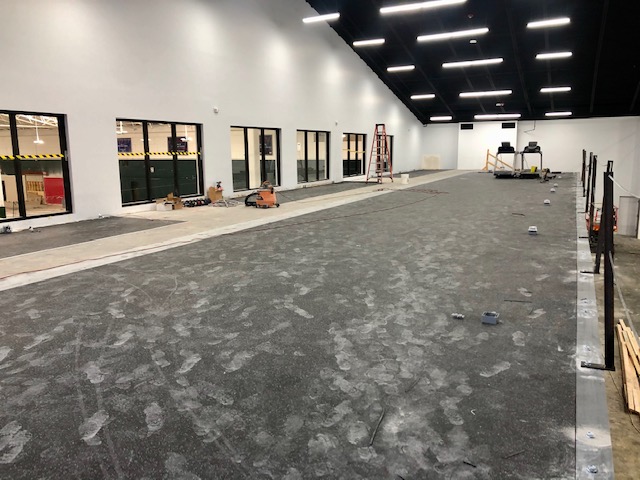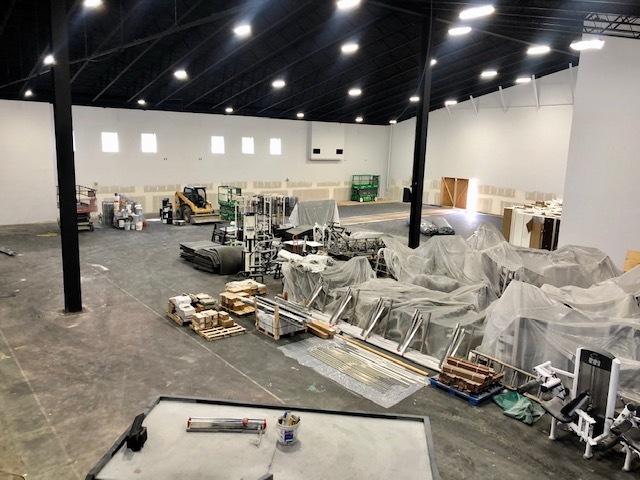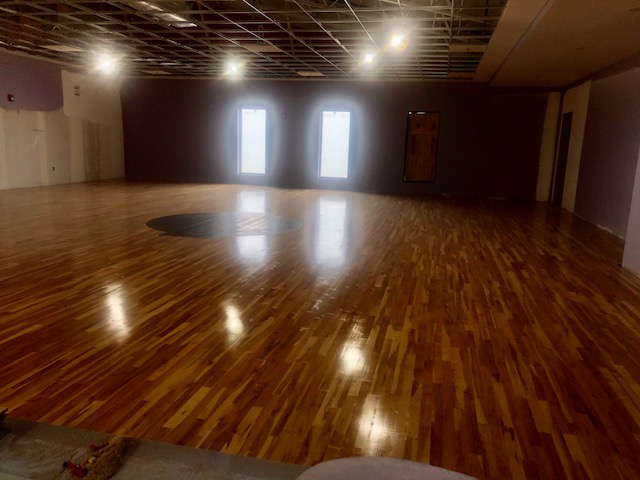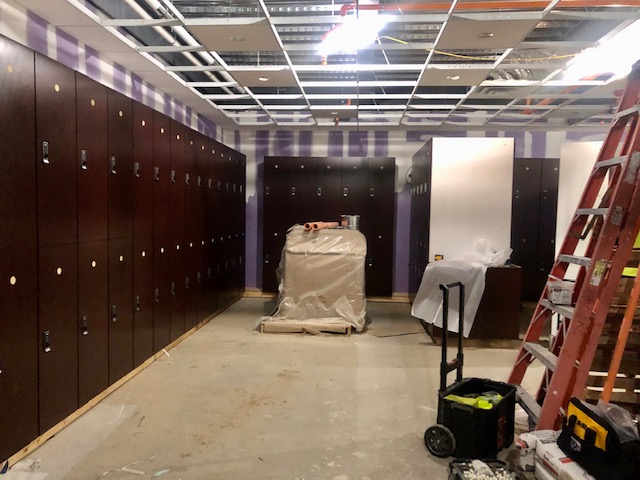 Update 3/26/2020
While the club closure has put a damper on our spirits, the construction crew has taken advantage of the empty club and ramped up demolition. This should move things along faster and get this project done earlier!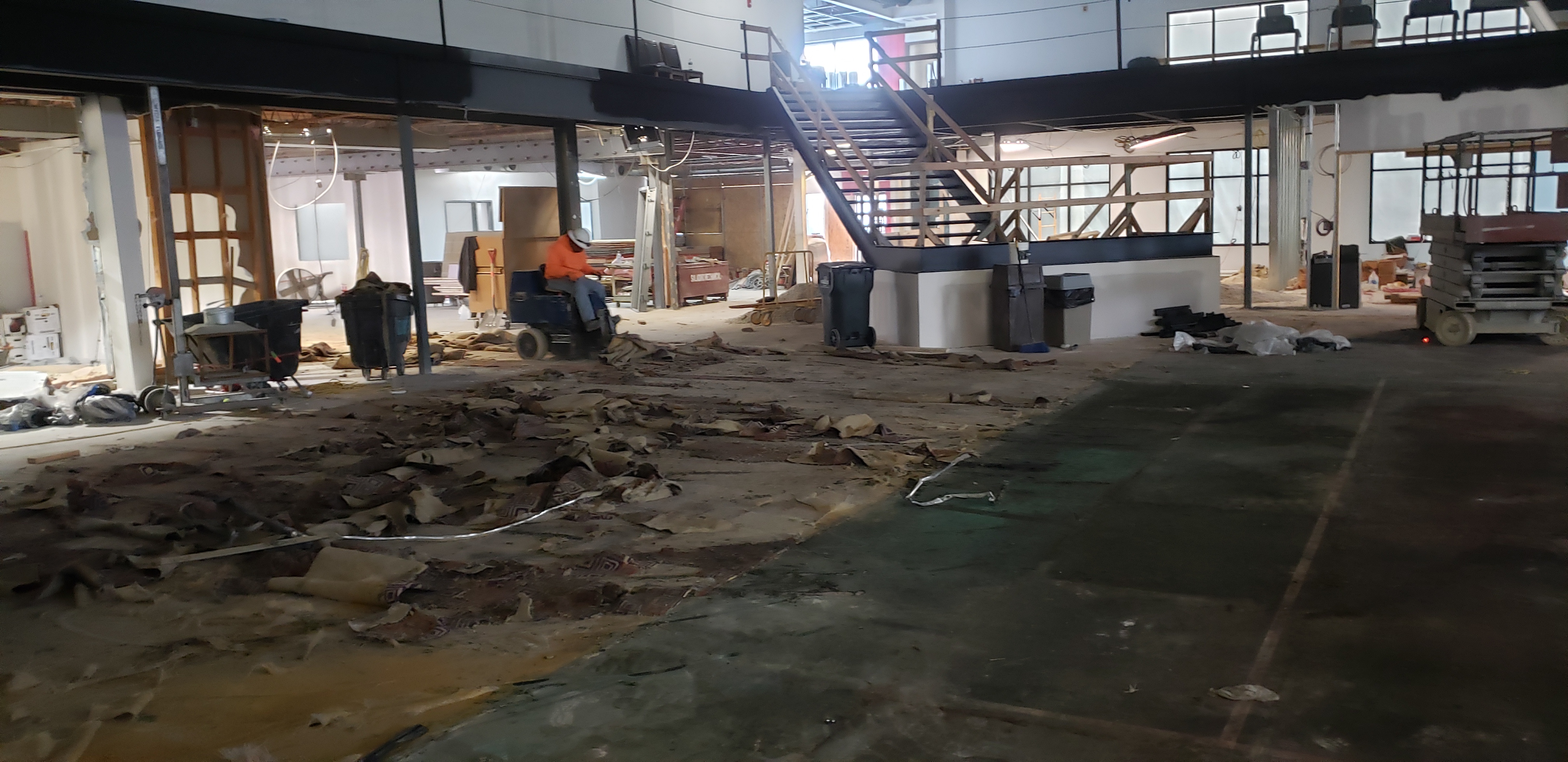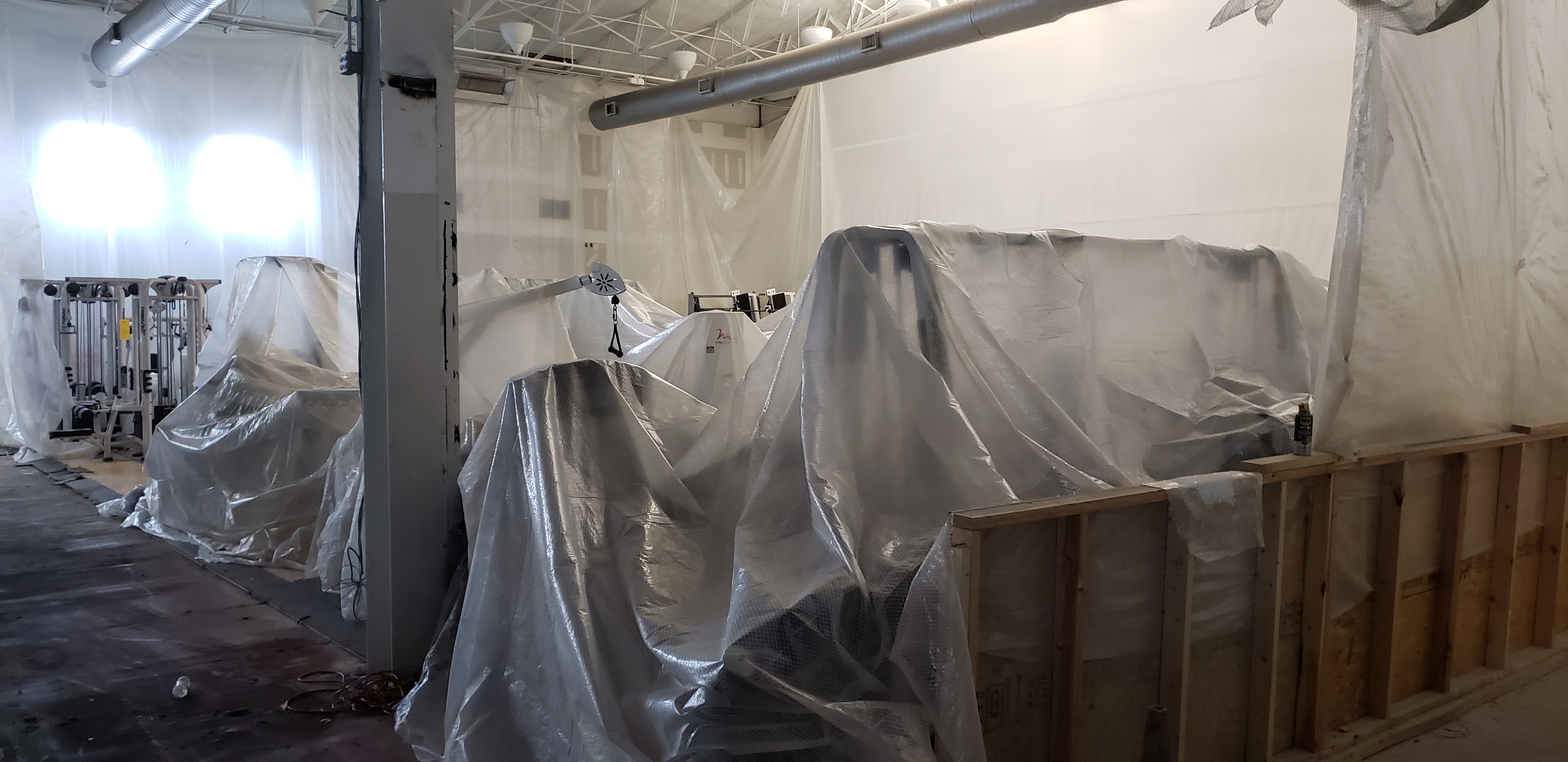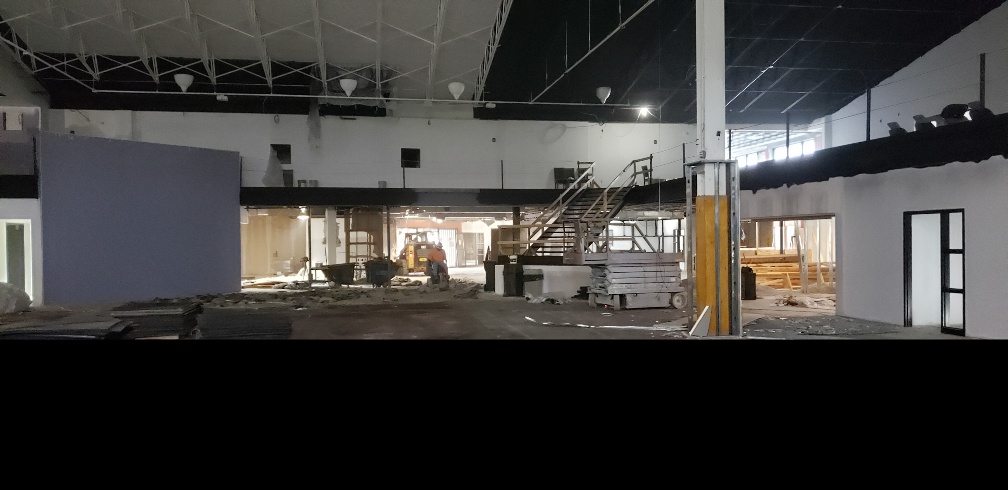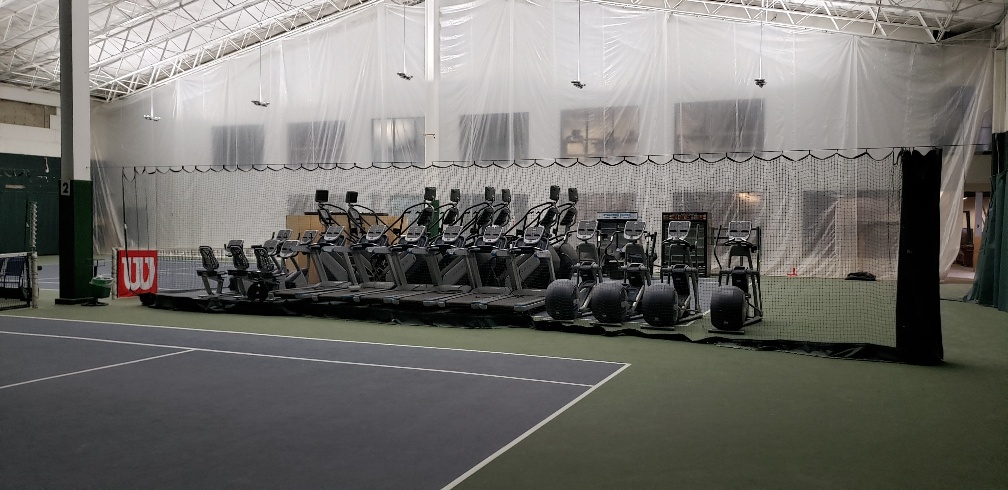 Update 12/13/2019
It's been a big week at KC Racquet Club! Steel is up for the new mezzanine, locker rooms are being framed, the cardio area has steel, demo in studio A is underway, and new HVAC is onsite. Stay tuned for more updates and big progress in the coming weeks!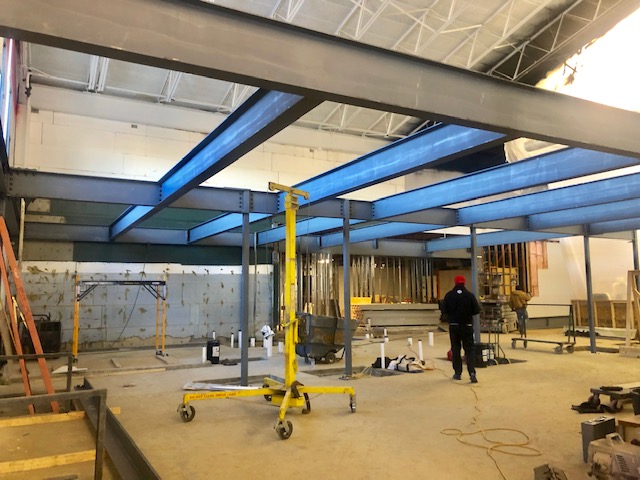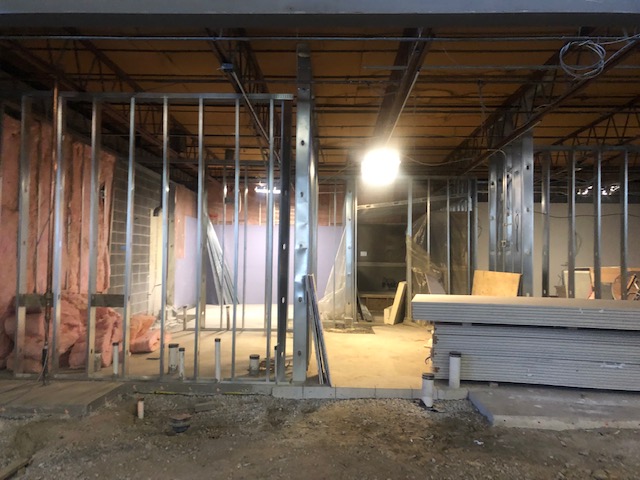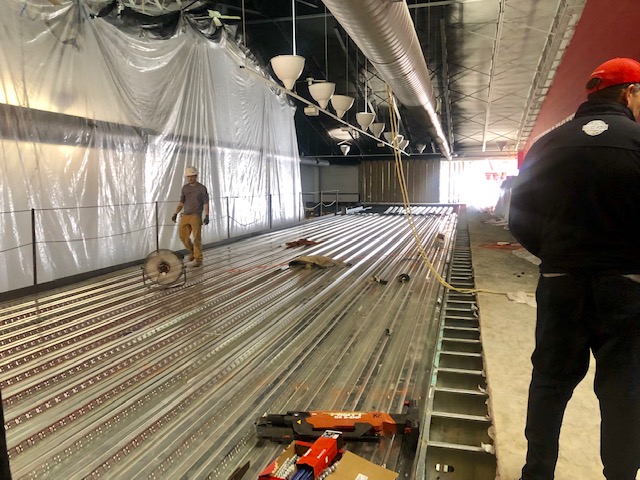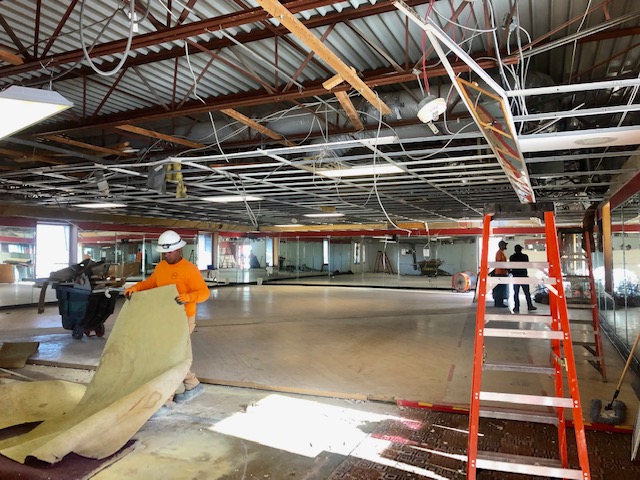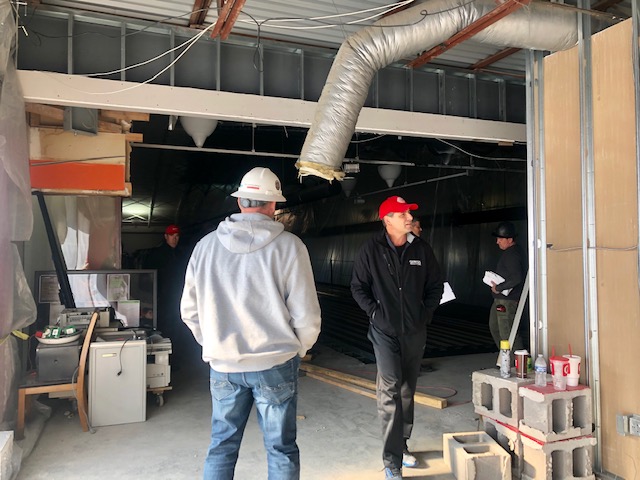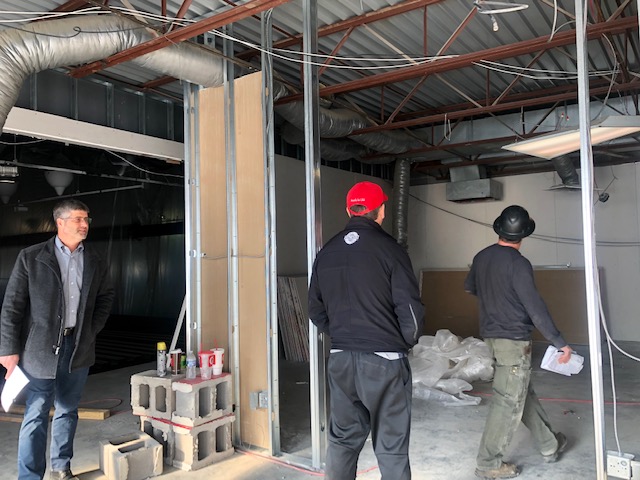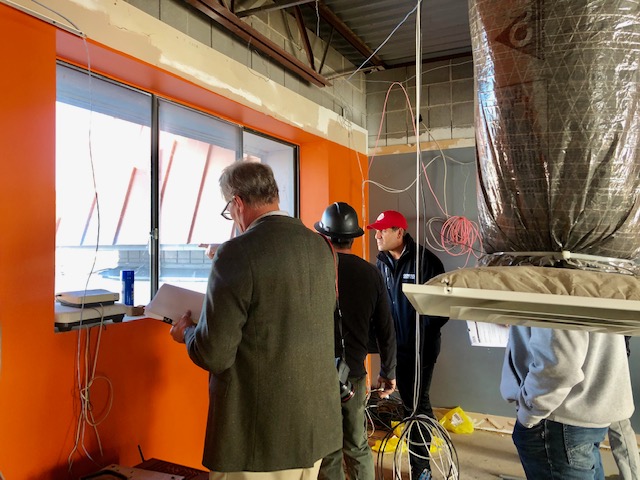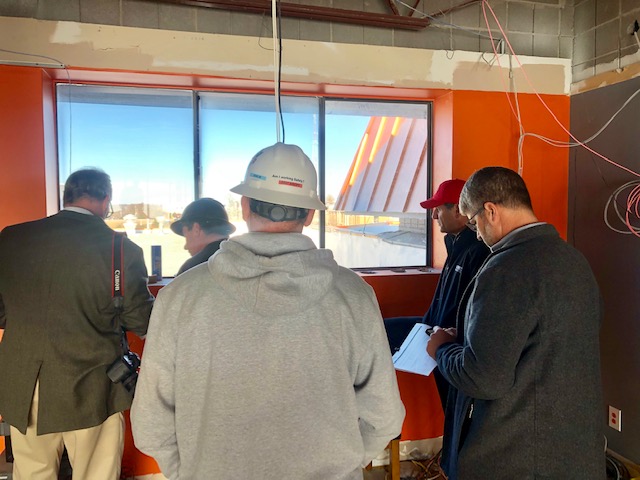 Update 9/5/2019
Demo has started in the men's locker room and the old racquet ball courts. The tennis bubble went up today and will be hosting spin classes later this week or early next week. Stay tuned for more updates!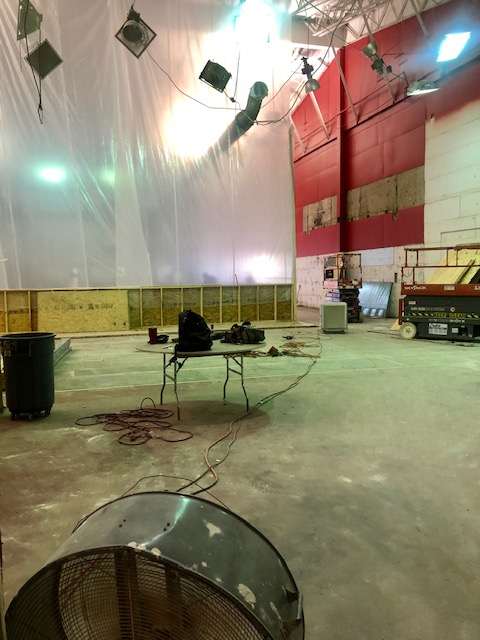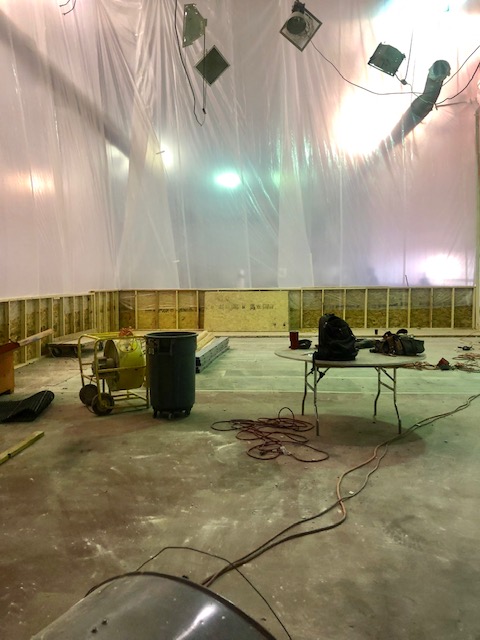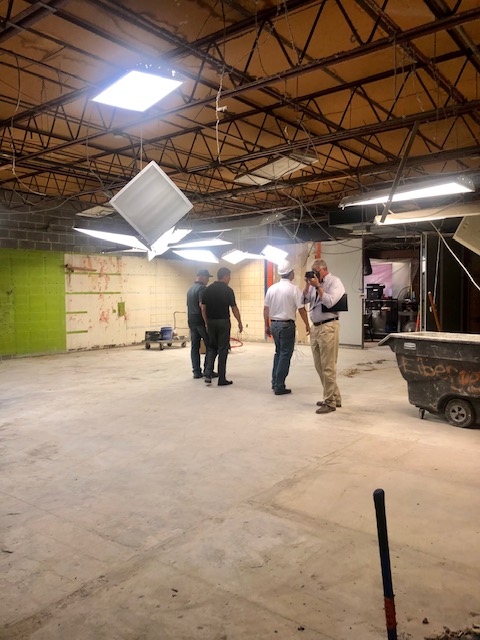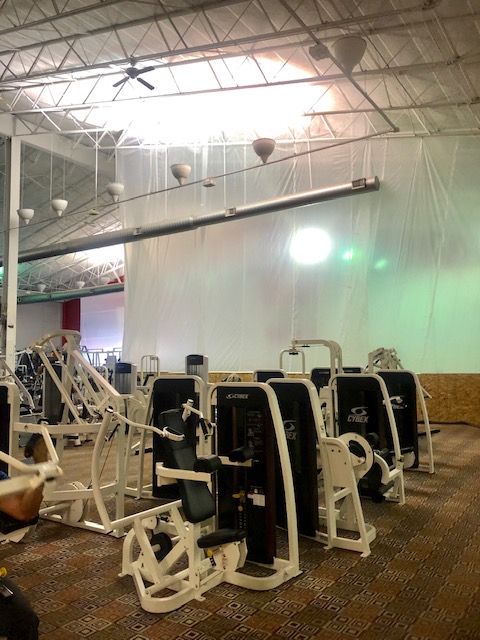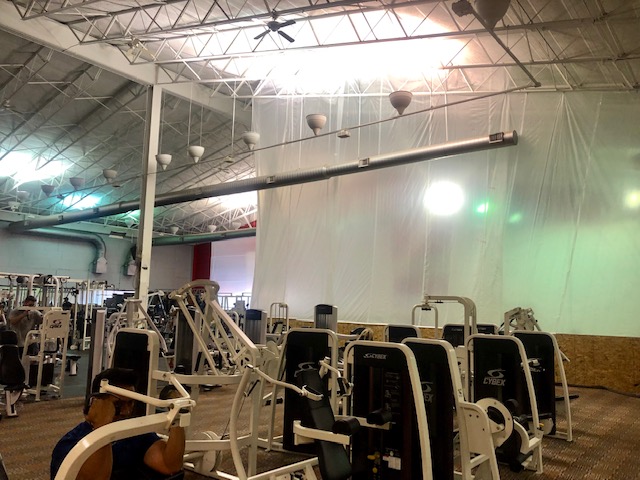 Update 8/29/2019
Incredibly excited to get started on a multi-million dollar renovation of our Kansas City Racquet Club location. By the end of the project, members will see new flooring, finishes, equipment, amenities, and completely revamped and remodeled luxury locker rooms.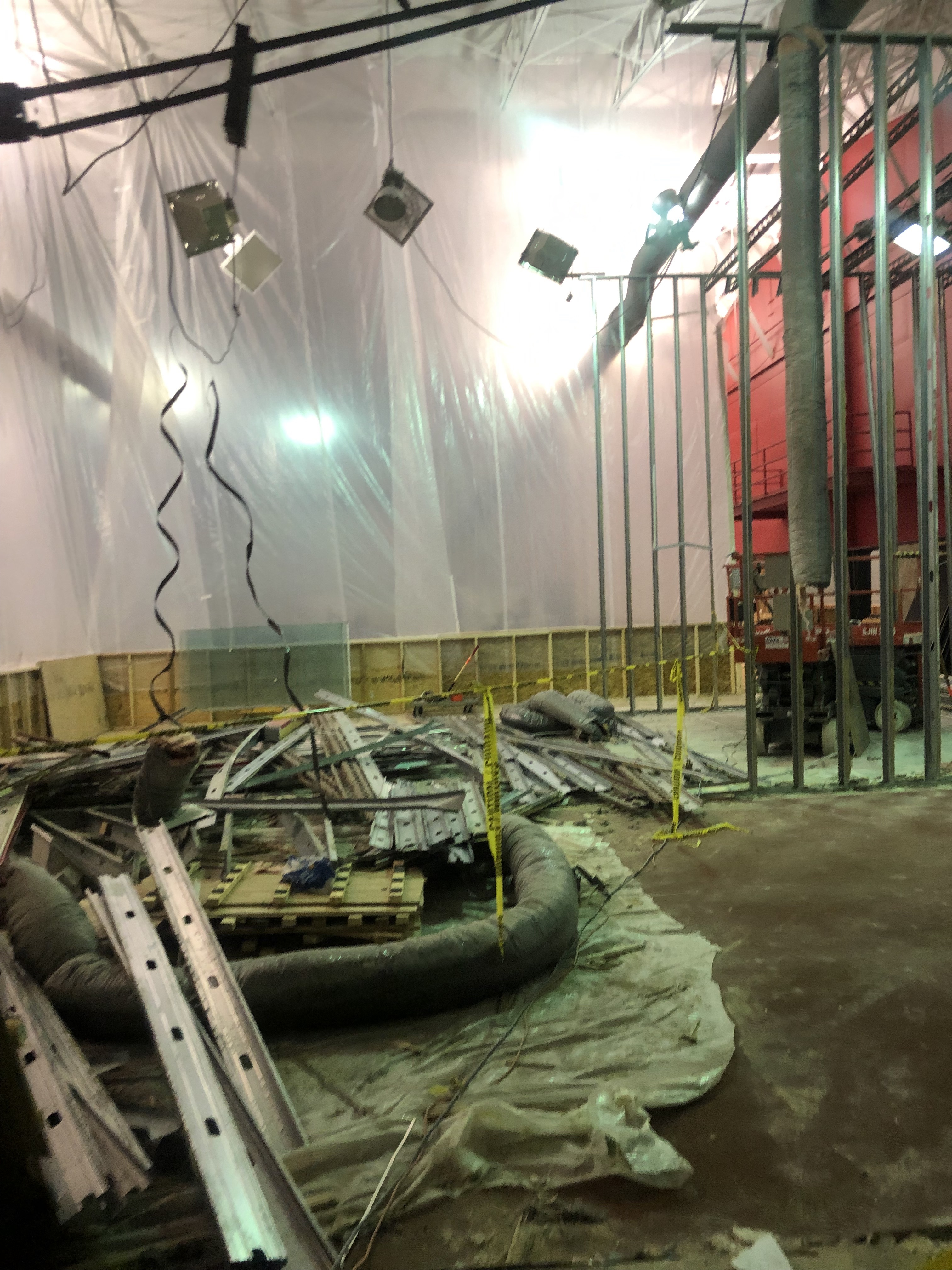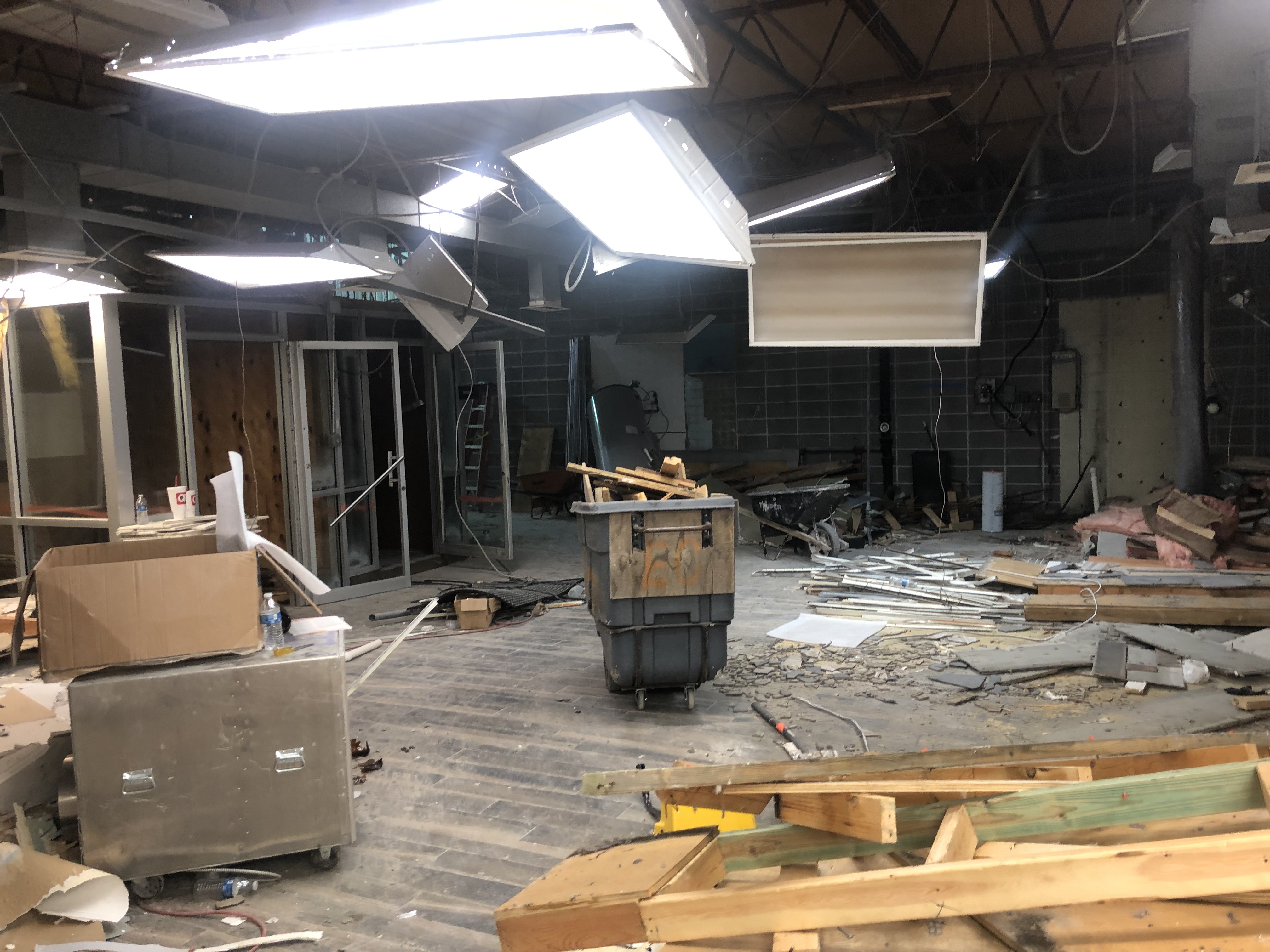 Previous: Salina Trampoline Park
Next: Fort Collins Club Construction Update