Tennis News You Can Use!
Lights... Ceiling... Action!
Genesis Health Clubs Overland Park Tennis Update
Highlights / Programming / Play Opportunities / Tips / Surprises

New LED Lights and Ceiling Going Up


Light Installation
On Sept 18, Genesis began the installation of 216 state-of-the-art LED fixtures. This was the easiest part of the project and is now complete. There are many advantages to the new lighting system: 3x the light, cleaner and more consistent light, and lower electricity usage. The lights also maintain a higher level for a longer period of time. We thank you for your patience and flexibility during this time. For more information on our lights and ceiling, click HERE.
Reflective Ceiling Installation
On Monday, Sept 25, we began installing a reflective ceiling application. This will also improve light levels and overall optical pleasantries. This will be the longest part of the two processes, taking almost 4 weeks, and will also be the messiest. We will do our best to keep the dust to a minimum, and to keep the courts clean. Again, we ask for your support.

We will communicate via phone calls if your court time has been canceled, or if you've been moved to a different court due to this process. For any additional questions, please contact Woody at woody@genesishealthclubs.com.
Extreme Cardio Tennis: Try your first class FREE!
Extreme Cardio Tennis is our new and improved Cardio Tennis 2.0. Don't let the "extreme" scare you. Great games, heart rate monitors, fun music and trained professionals will lead this tennis fitness party on the court. You will be shocked and amazed at how many calories you burn while playing tennis, laughing and high-fiving your way to the end. What's great, is that you workout at your own fitness level. So, give it a try!
Start Date: Sept. 18
Click HERE for schedule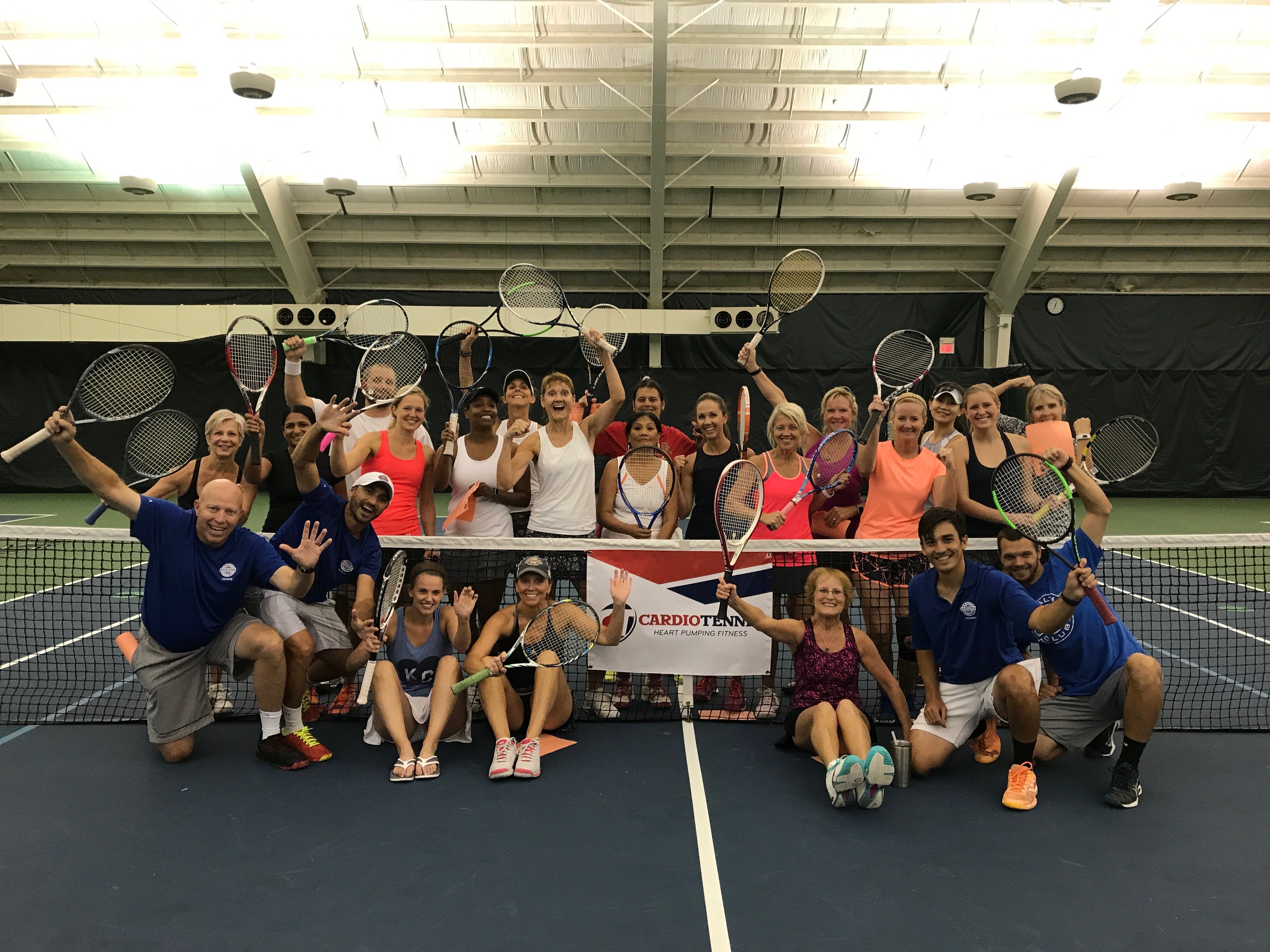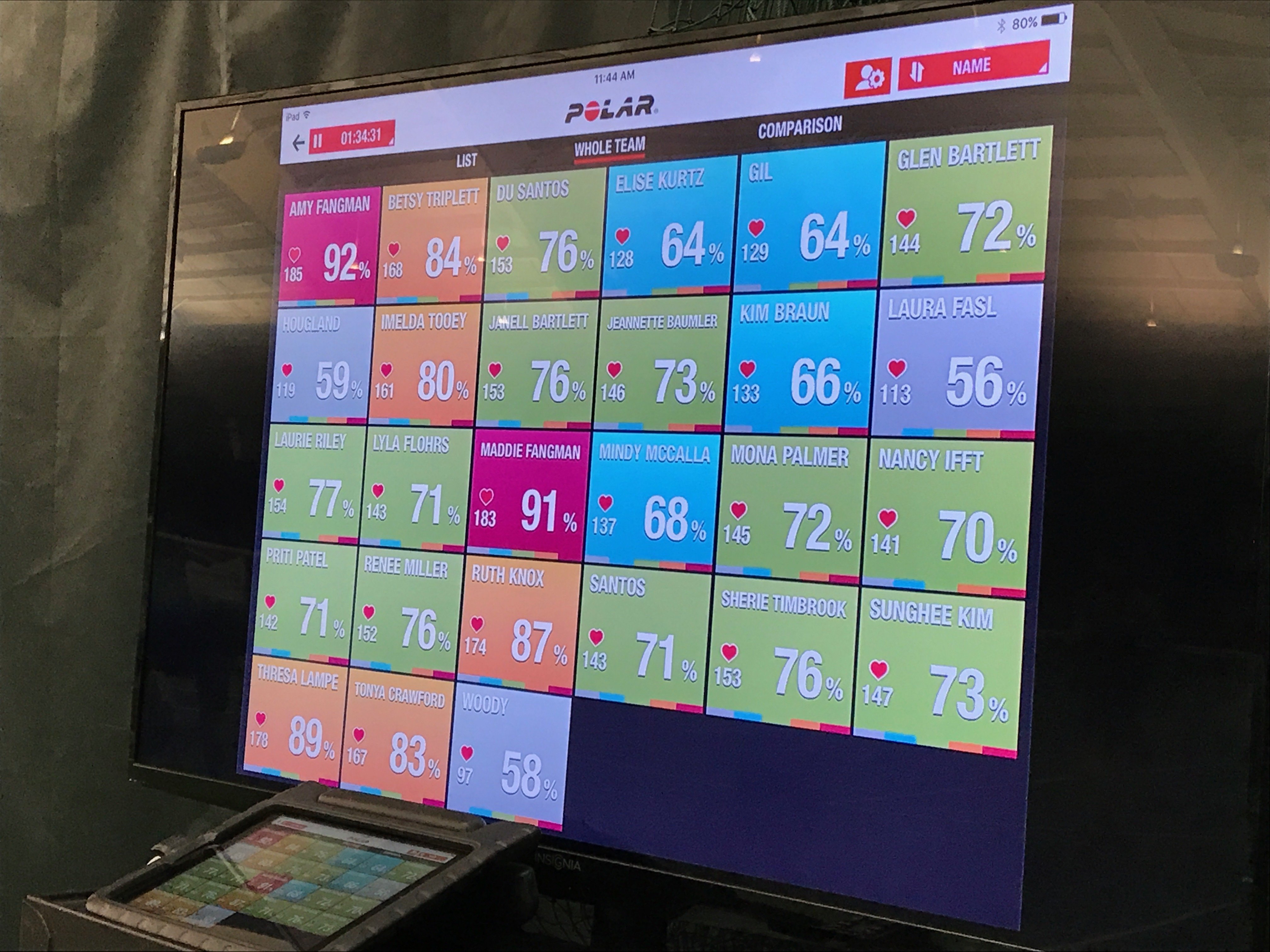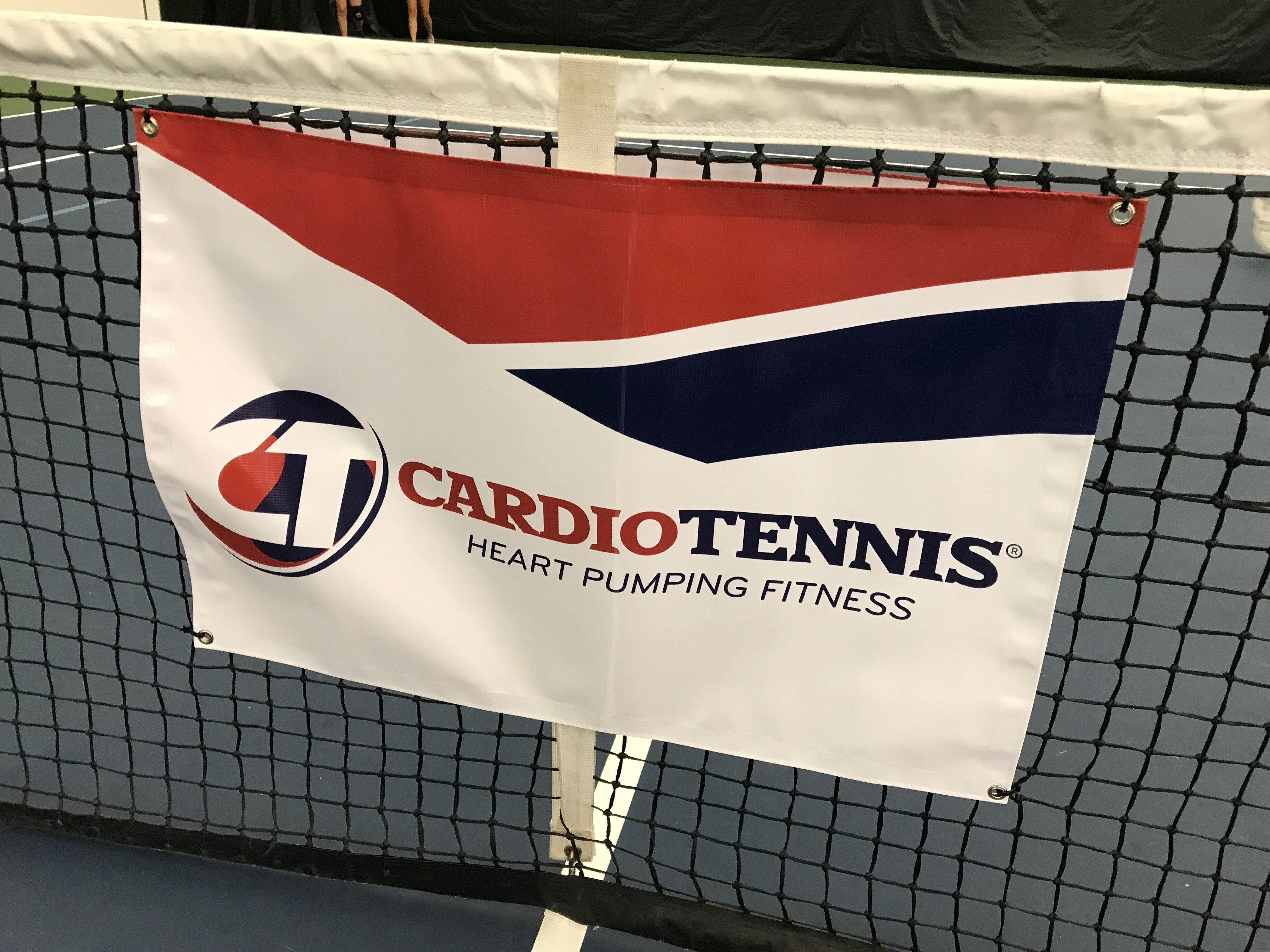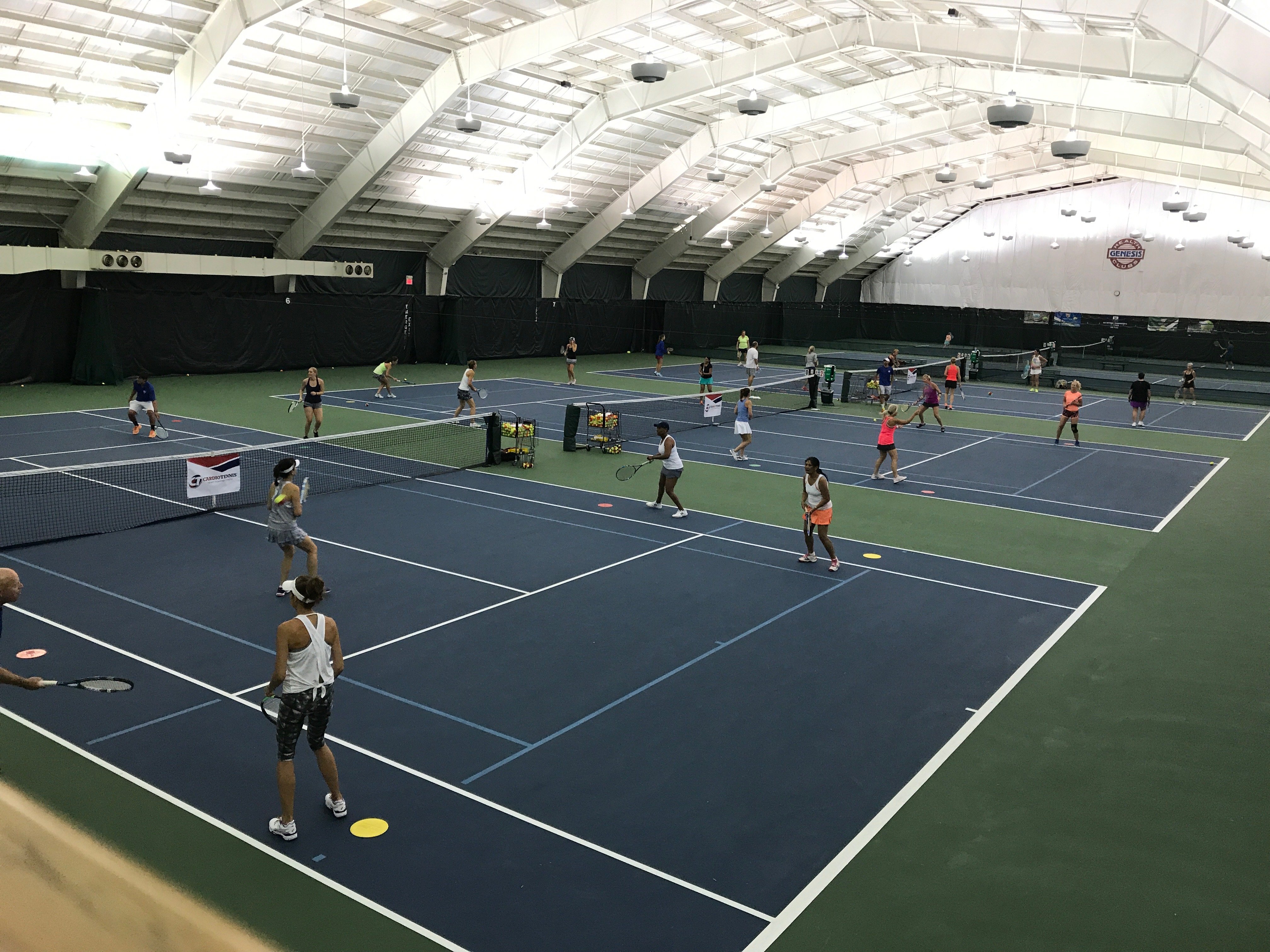 Contact our national Extreme Cardio Tennis leader - Thiago Santos at tsantos@genesishealthclubs.com.


27 Players. 12,528 calories burned. 568 high fives. Tons of smiles.
Watch our Extreme Cardio Tennis video now.
Programming Designed Just for You!
Adult League Play: Your hassle-free tennis play program. We schedule, provide tennis balls, and equitable play.

Contact Michelle Hall for Info

Adult Drills and Programs: Try one of our great programs that will meet your tennis needs. Situational Drills, Grand Slam Clinics, Doubles Clinics.

Play Tennis Fast: Share the game of tennis with your friends. Or if you are new / returning player this is a great program to get playing tennis.

Junior Development Programming: We have junior programming for all ages, levels, and commitments. Our national caliber certified professional team is committed to your child's success. We are committed to your goals for your children.

Junior Competitive Programming: This program is designed for juniors who are committed to playing high school varsity and playing USTA tournament tennis. This program has garnered amazing success in the past 2 years through the high caliber coaching.
Visit the Overland Park tennis page to learn more!
Adult Questions Contact: Nancy Hougland
Junior Questions Contact: Phil Baillos
Free Tennis Tips: Mike Woody

New Member Joins Genesis Team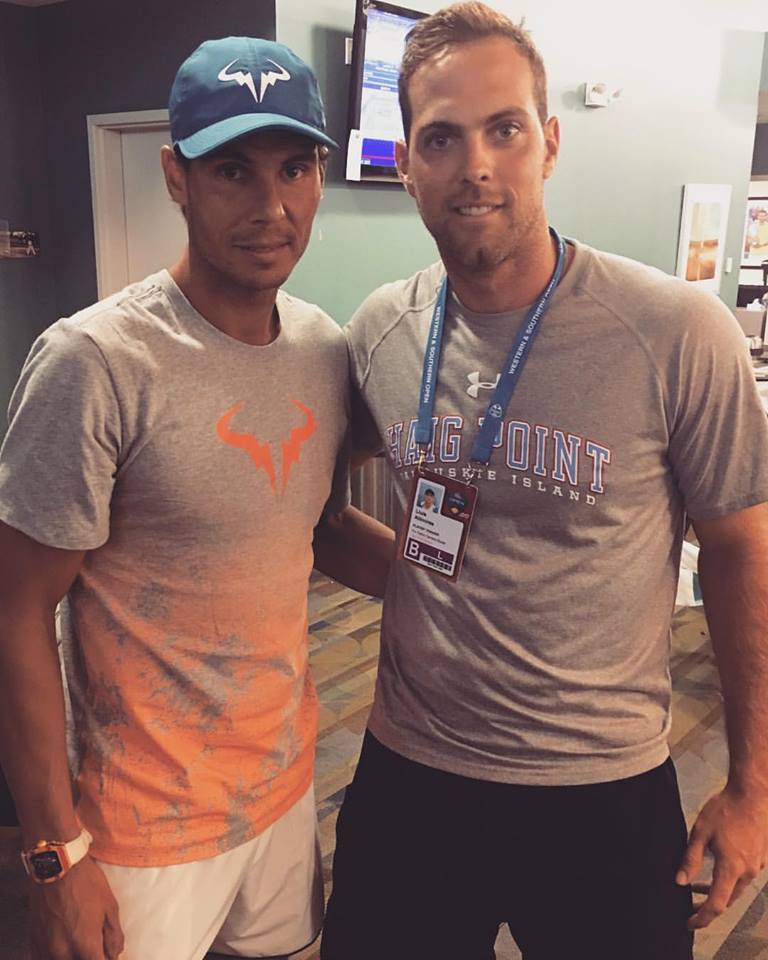 Lluis Altimires joined our Genesis Health Club Team as our new Assistant Director of Competitive Tennis. He will accompany fellow Spaniard, Rafa Nadal. Altimires is originally from Spain, and is a graduate of NW Missouri State University where he was a collegiate national player standout. His energy and passion to better anyone's game is proven any time you see him on the court. He works with all ages and levels.

Private sessions are available at 50% off.
Contact him at lluisalti@gmail.com.

Back in the Game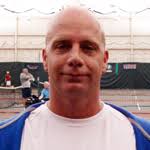 Larry Yocom is back with the same energy, passion, and commitment to his players' game. Larry previous worked at the club a few years ago, and is ready to improve your game. Yocom is a long time tennis professional that has made a big impact with players in the Kansas City area.

Contact Larry at yokmn@yahoo.com.
'Mixed Nuts'
Updates / Announcements / Tennis Tips
Check out our next newsletter as we recognize all the teams at USTA Playoffs.

Electronic Court Sheets: we are going electronic with our court sheets. This will reduce errors and provide future opportunities for our members.

Tip of the Month: "Keep OUT!" That's right, the net is not your friend. When you miss in the net, you are way off. The ball should travel 3-6 feet over the net. Volleys should clear by 2-4ft. Even the pros hit at this height. (On TV, it looks like they are just clearing the top of the net. Wrong! They have more clearance than it looks.) Give it a try and let us know how it is working for you.
Give it to Us: We want your feedback - constructive or a good ole "pat on the back", we appreciate your input. So give us a shout at tennis@genesishealthclubs.com.
Need More Information
Contact Mike Woody, National Tennis Director at woody@genesishealthclubs.com or 316-347-6777.