Cassidy Anderson

Fitness Manager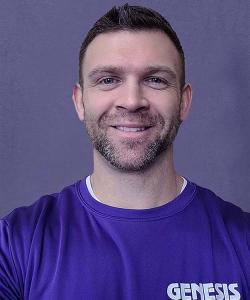 Title: Fitness Manager
Level: Master Level
Employeed Since: 2022
Certification 1: NSCA CPT
Certification 2: NASM CES
Certification 3: NASM GFS
Certification 4: Titleist Performance Institute Fitness 1
Certification 5:
Expertise 1: Corrective Exercise/ Post Rehabilitation
Expertise 2: Sports Performance (golf, soccer, baseball)
Expertise 3: Weight Loss/ Transformation
Expertise 4: Strength and Power
Expertise 5:
Training Philosophy: I want to help every individual discover their strengths and improve on any weaknesses they may have. Understanding and overcoming the obstacles that individuals face each day can be one of the biggest factors in reaching their goals. Accountability leads to consistency which leads to results, and results happen when you step out of your comfort zone.