Kelli Harsh

Pilates Director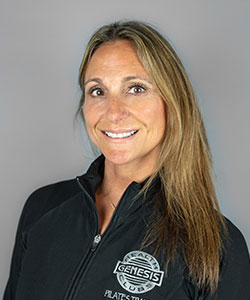 Pilates Instructor / Pilates & Barre Educator / Tribarre Founder and Instructor

Kelli was a young girl when she discovered dance, movement, and teaching. At a young age she was teaching dance and gymnastics. Her love for dance and teaching led her to pursue her career in dance aerobics where she was choreography and designing classes as well as working as a program coordinator at various health clubs starting in the mid 80's. Kelli has been trained to teach many areas of group fitness such as, high and low impact aerobics, step, slide, cycling, hip hop, kick boxing, and yoga.

Kelli began her Pilates education in 2001 then soon graduated from the STOTT PILATES Teacher Training program. She then received her Pilates Method Alliance Certification and later became a Pilates Educator for new instructors.

Additionally, Kelli is the founder and creator of the Tribarre Instructor Training program and is a Tribarre Instructor. Kelli's teaching style is at times a more challenging approach to Pilates while also providing a safe workout which is specific to the student. Her focus is on technique and helping her students have a clear understanding of the Pilates principle s and movements. Kelli's passion is to help people feel better and move better no matter what their goals are and she is motivated by a combination of her dance and fitness background.

Credentials include:
Pilates Director at Genesis Health Clubs
Pilates Method Alliance Certified Pilates Teacher (PMA-CPT)
Pilates Educator with the Pilates Education Institute
Pilates and Barre Instructor
32 years teaching and working in the fitness industry