Ryan Brooks

Chief Financial Officer

Department: Corporate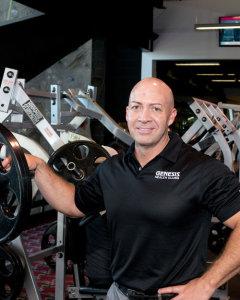 Ryan Brooks joined Genesis Health Clubs in 2010 as Chief Financial Officer. In this role, Brooks leads the accounting team in multiple entity management including the twenty-one health clubs, three professional hockey teams, a restaurant, Genesis Foundation for Fitness and Tennis (a non-profit charity), real estate companies and more. As a hand's on CFO he is actively involved in all aspects of accounting from financial reporting and budgeting, to being a strategic partner to the CEO and advising in his decision making.
Ryan's primary responsibilities include directing the fiscal function of all entities in accordance with GAAP and uses financial management techniques and practices appropriate within the industry. In his tenure at Genesis, Ryan has been involved with fourteen club acquisitions. He provides strategic financial input and leadership on decision making issues affecting Genesis and has assisted in the evaluation of all acquisitions and investments as well as evaluation of potential acqusitions.
Before relocating to Kansas for his role at Genesis, Brooks gained his experience building up his resume in the Dallas/Ft Worth market moving up the ranks at companies Century Healthcare, Concentra and Fortune 500 company, Tenet Healthcare Corp.
CREDENTIALS
Bachelor of Business Administration Wichita State University
Master of Business Administration University of Texas - Dallas
Senior Accountant Tenet Healthcare Corporation
Senior Regional Accountant Concentra Health Services
Controller Century Healthcare, LLC