Goddard Update
Our steam room is now open!
We are now open until 6 PM on the weekends.
Kids Club is now open, Monday - Saturday.
Monday - Friday | 9 AM - 12 PM, 4 PM - 7 PM
Saturday | 8 AM - 12 PM
Goddard Grand Opening
Win a $500 Amazon gift card!
We are ecstatic to welcome you to our Goddard club's grand opening! You're invited to check out the club and join the festivities - as well as participate in Sloth Yoga (details below)!
Our grand opening takes place on Saturday, January 21. RSVP today using the form on this page, and you'll be registered for the $500 Amazon gift card giveaway, plus other amazing prizes!
Why RSVP?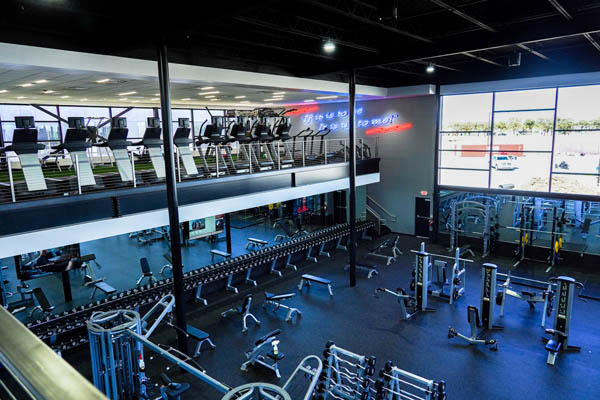 The Grand Opening is one day only - and you don't want to miss it!
Visit our Grand Opening on January 21 to enjoy free food and prize giveaways.
All visitors can workout for free all day! Try out the facility for free and see what you think.
Get a free tour of the club!
Be registered for a chance to win:
A $500 Amazon gift card
A family staycation package, including hotel suite plus weekend Blast Off Bay passes and food voucher
A year-long free pass to Blast Off Bay
RSVP now using the form on this page to get access to free workouts, free food, and huge giveaways!
You'll also have access to our lowest price of the year on month-to-month memberships! That's right, our no-contract memberships will NOT be any lower than this for the rest of 2023! We even cut out the enrollment fee, so you'll enjoy immediate savings.
Additionally: we'll be having an extra special, one-day, in-club-only sale during the Grand Opening! Come by at any time during the day for details - you don't want to miss this offer.
Grand Opening Class Schedule
All group exercise classes are open for anyone - members AND non-members - during our Grand Opening! Swing by to take part in one or multiple.
8 AM - Cycle and Shred: Beginners to cycling enthusiasts will enjoy this rhythmic and athletic cycle class, with strength work for strong bones and muscle gains. Join us to burn calories, tone and challenge your lower body, and build endurance!
9 AM - Turf Time: Involves core work, bodyweight exercises, and cardio! Newcomers welcome - each included workout is explained before you begin.
10 AM - Glide 30: 30 minutes of using gliding discs under your feet, knees, or hands! Get your heart pumping with cardio, core, upper body, and lower body moves.

11 AM - Sloth Yoga: Free for members and non-members! This event has limited spots available - our RSVP system is first come, first served. Details on how to RSVP are below!
Noon - Join us for our ribbon-cutting ceremony and free food!
Sloth Yoga
All of us have related to sloths at one point or another - these calm creatures love to lay around. Have you ever wanted to relax with one in real life? Now is your chance!
You can participate in a yoga session with a friendly sloth on Saturday, January 21, at 11 AM!
This is a popular event, open to both members and non-members - meaning spots are limited.
Click the button below and register for a spot - our RSVP system is first come, first served! Fill out the form on the linked page to RSVP. Hurry, claim your spot now!
We will notify you on Friday if you received a spot in the class at 11 AM on Saturday, January 21.
Guarantee your spot with a $50 donation to the Genesis Foundation for Fitness and Tennis! These donations will be used to fund the Beds for Kids program, which provides beds, pillows, sheets, and blankets for local under-resourced children.

Preview a Sloth Yoga session by watching the video below.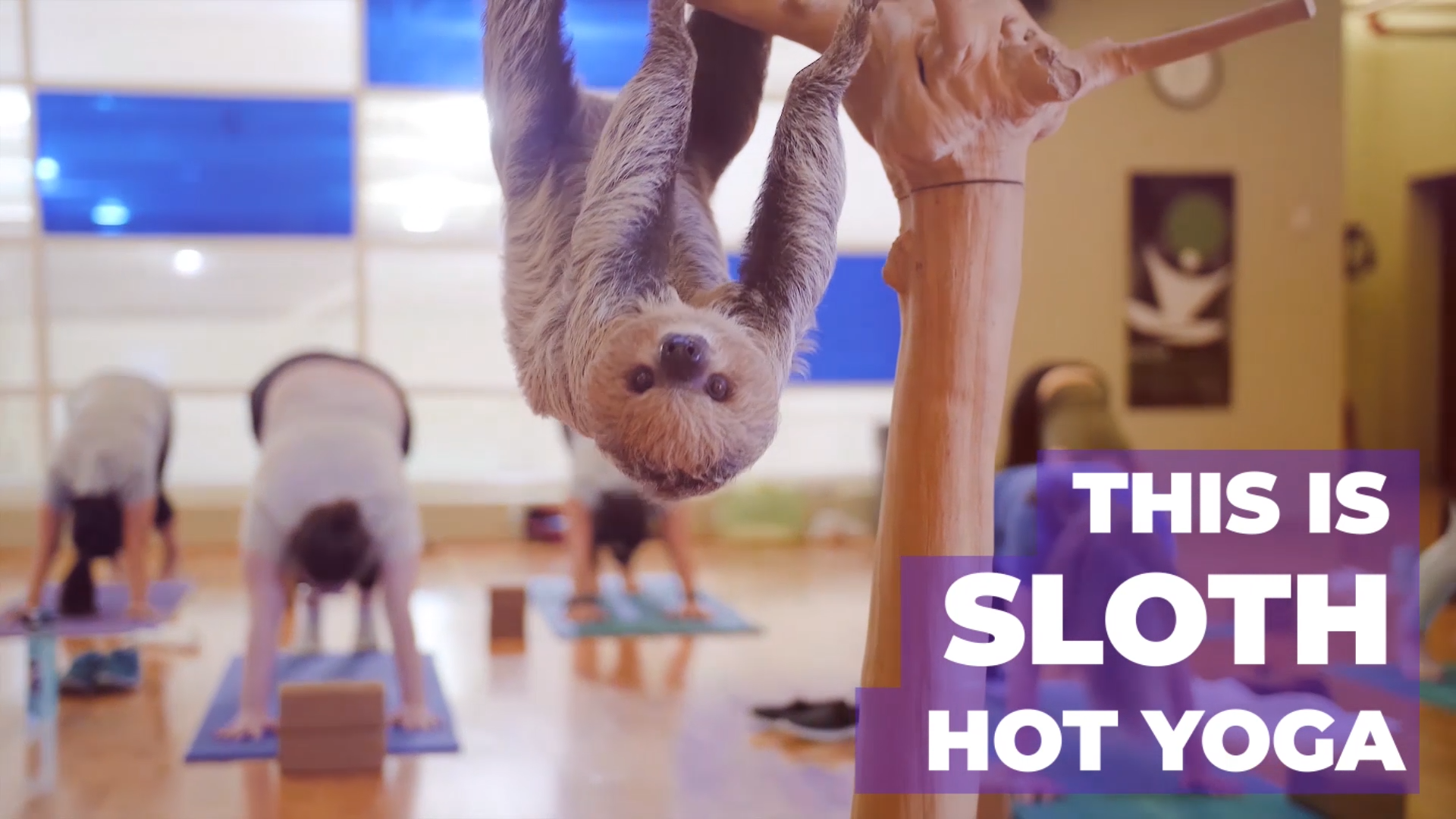 Blast Off Bay
Genesis members get free weekdays at Blast Off Bay, our sci-fi-themed indoor waterpark located inside the Goddard facility. Be sure to look inside the waterpark while you're getting a tour of the Goddard club!
Blast Off Bay is the region's largest indoor waterpark! It doesn't matter what direction you drive in, you won't find a bigger indoor waterpark within 3 hours of Goddard. This is the place to be for year-round aquatic fun!
If you're a Genesis member, you can visit Blast Off Bay for FREE during the week - plus get 1/2-price admission on weekends!
This park is perfect for kids and adults! Kids will love the huge indoor water slides and play equipment. Adults will get a thrill out of our surf machine and our swim-up bar. Hang out in the pool year-round at Blast Off Bay!
By RSVPing to our Goddard Grand Opening, you could win a year-long free pass to Blast Off Bay or a family staycation package!
RSVP now to our Grand Opening on Saturday, January 21!
New equipment, new studios, new training areas, & new amenities!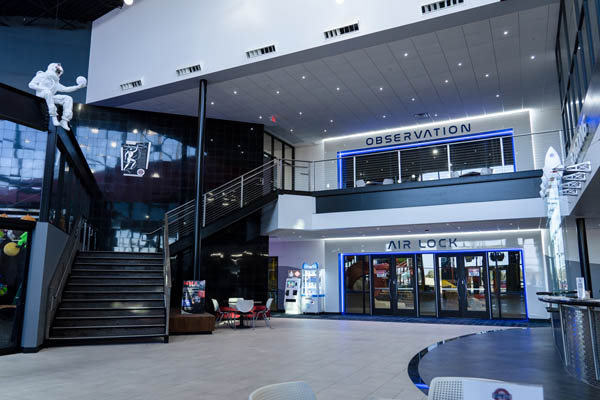 We can't wait to see you there!
Don't wait! Fill out the form on this page to be registered to win!