Westroads Construction Update
Thursday, May 7 2020 11:55 AM
Update 1/14/2021
Genesis Westroads picture overload... We ain't mad about it!
Look at all the construction eye candy! A spin room, a hot tub, new turf, equipment, luxurious locker rooms... the list goes on and on! Our new and improved Westroads location will be the coolest health and fitness club in town. Are you ready?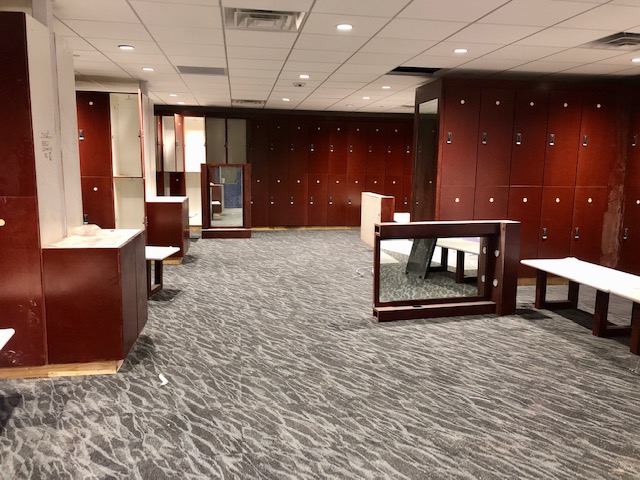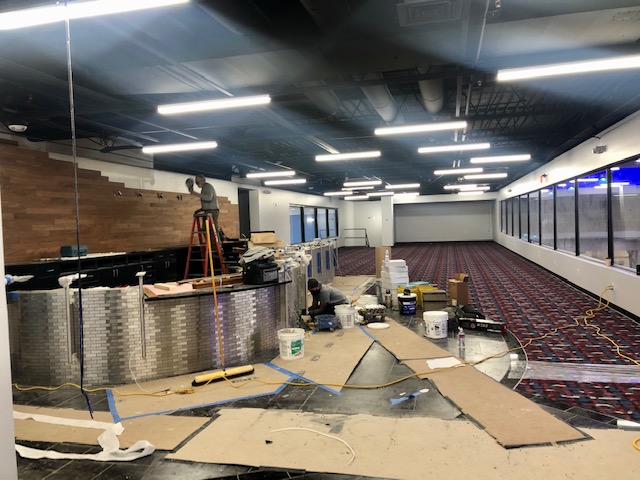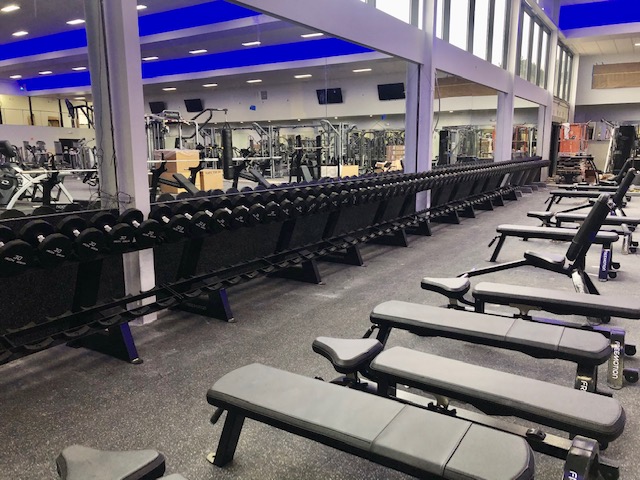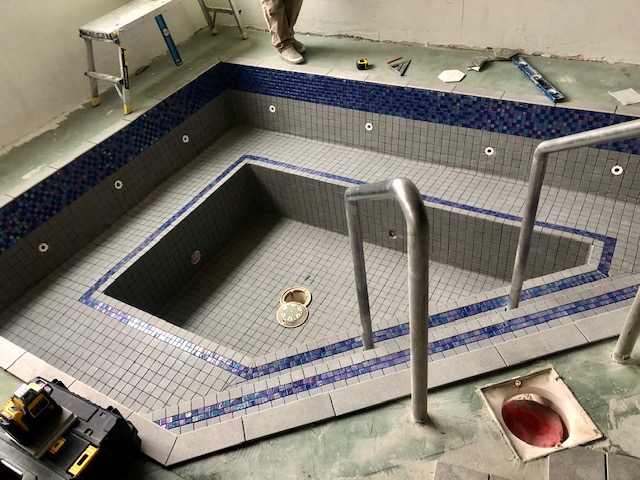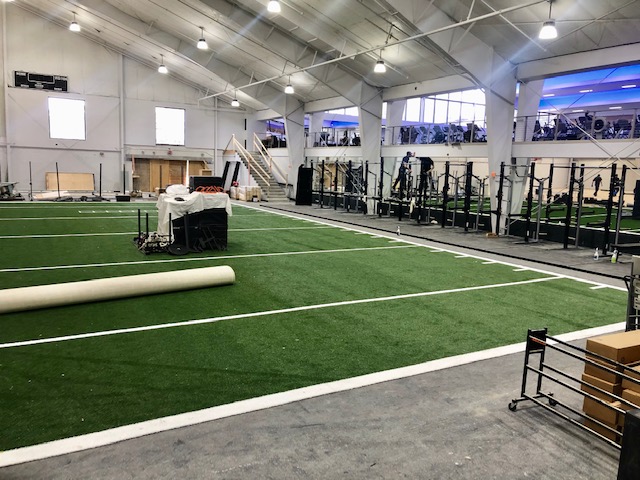 Update 1/8/2021
New Year, new construction update!
It's amazing how fast things come together! We are so excited about our new and improved Genesis Westroads location in Omaha, and its much-needed and highly-anticipated facelift. Westroads is looking awesome, don't you think? More exciting details on construction coming soon! Be sure to come back and visit this page for all updates.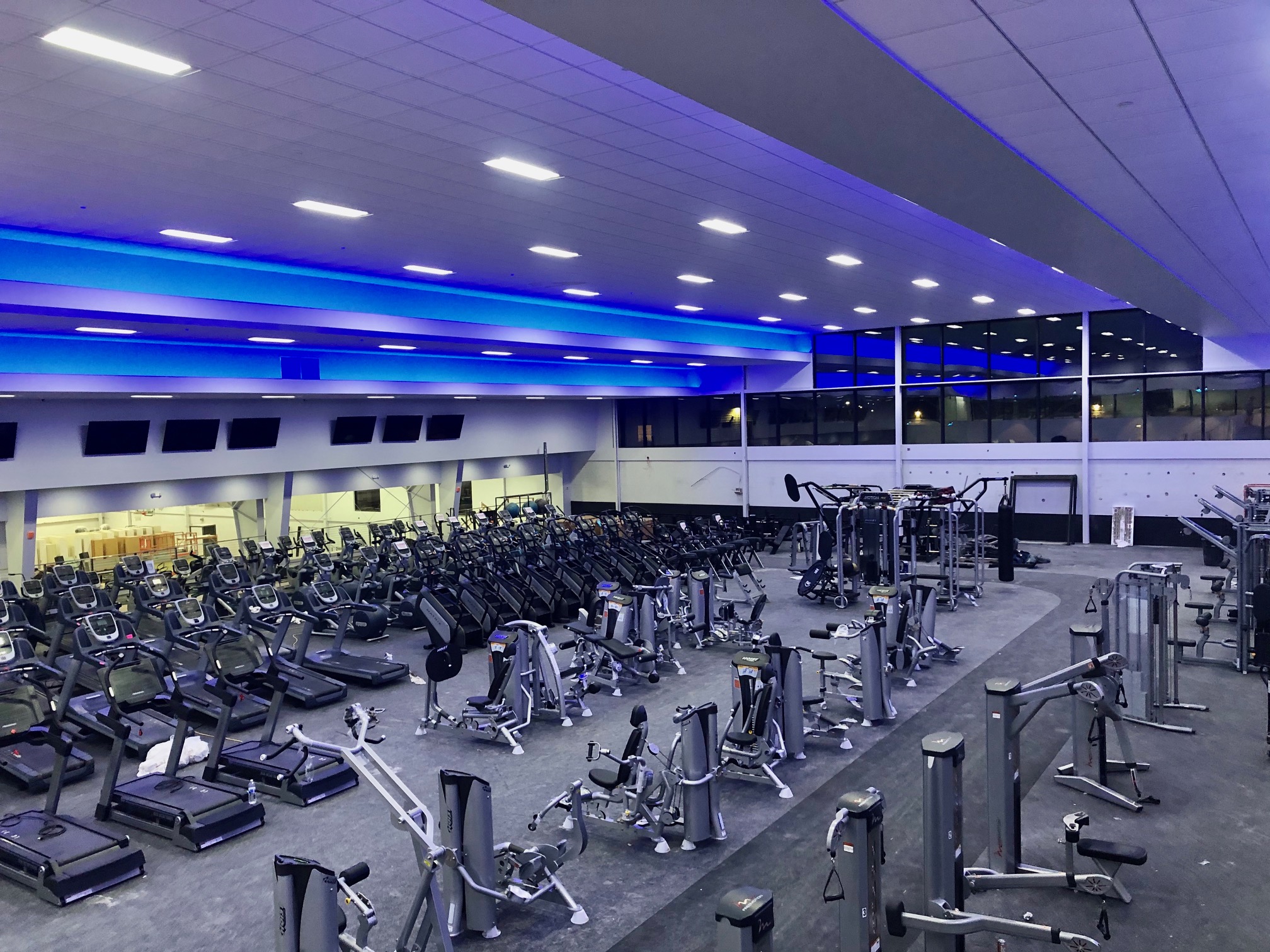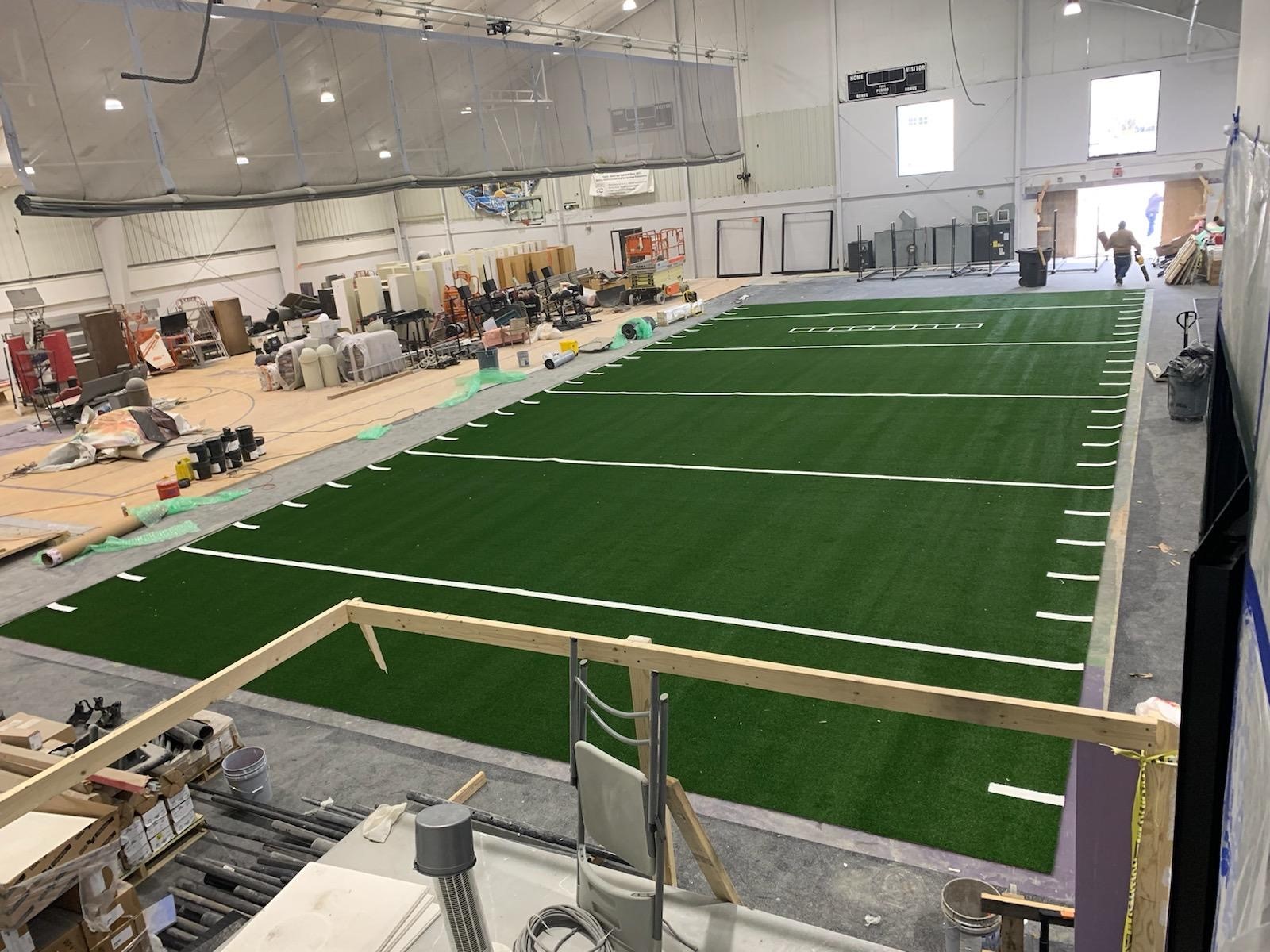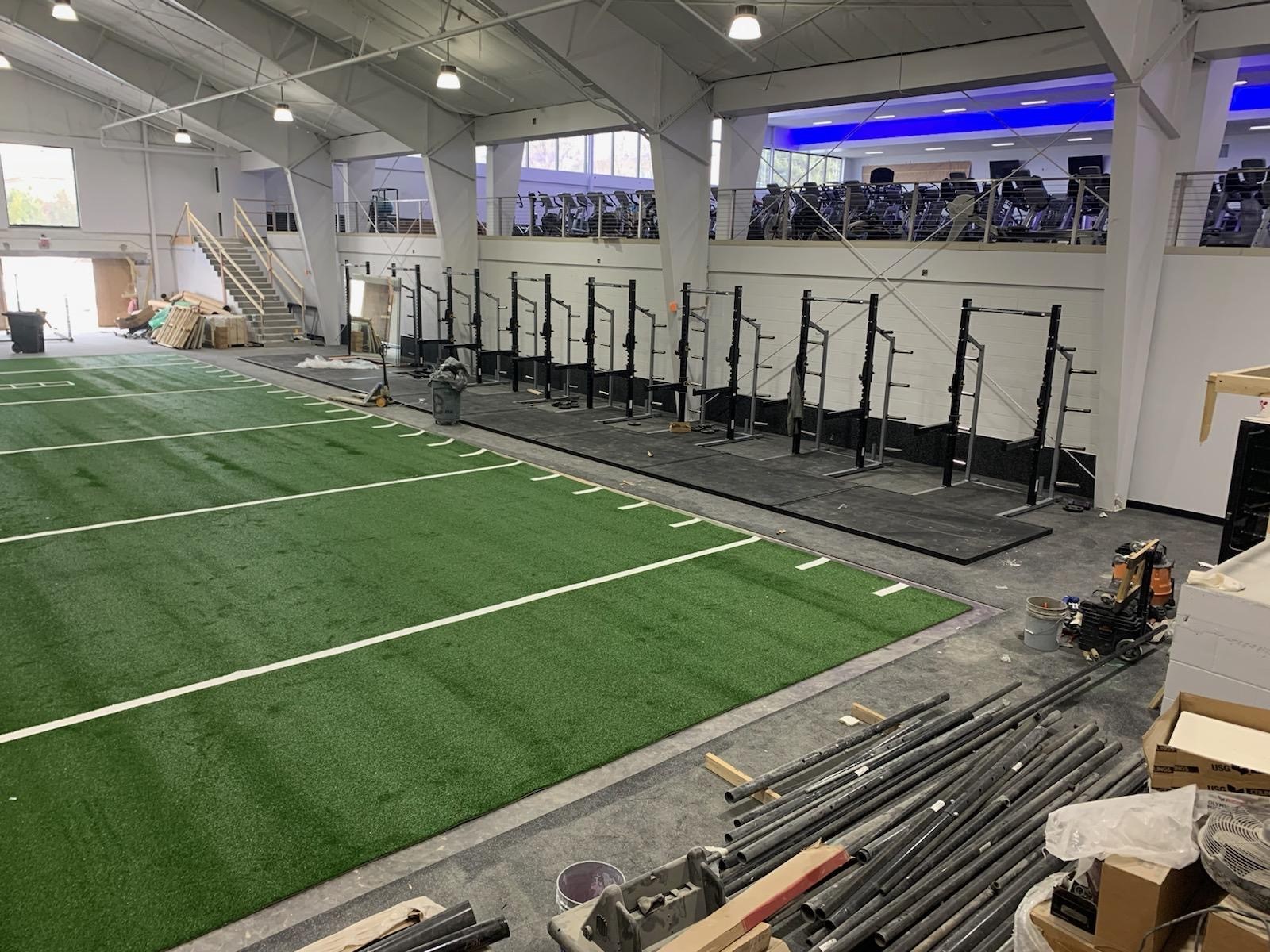 Update 10/14/2020
Look at those lights!
The ceiling is sittin' pretty at our multi-million dollar remodel! We can't wait to invite our past members and new members into the new and improved Genesis Health Clubs - Westroads location in Omaha. Stay tuned for more updates to come!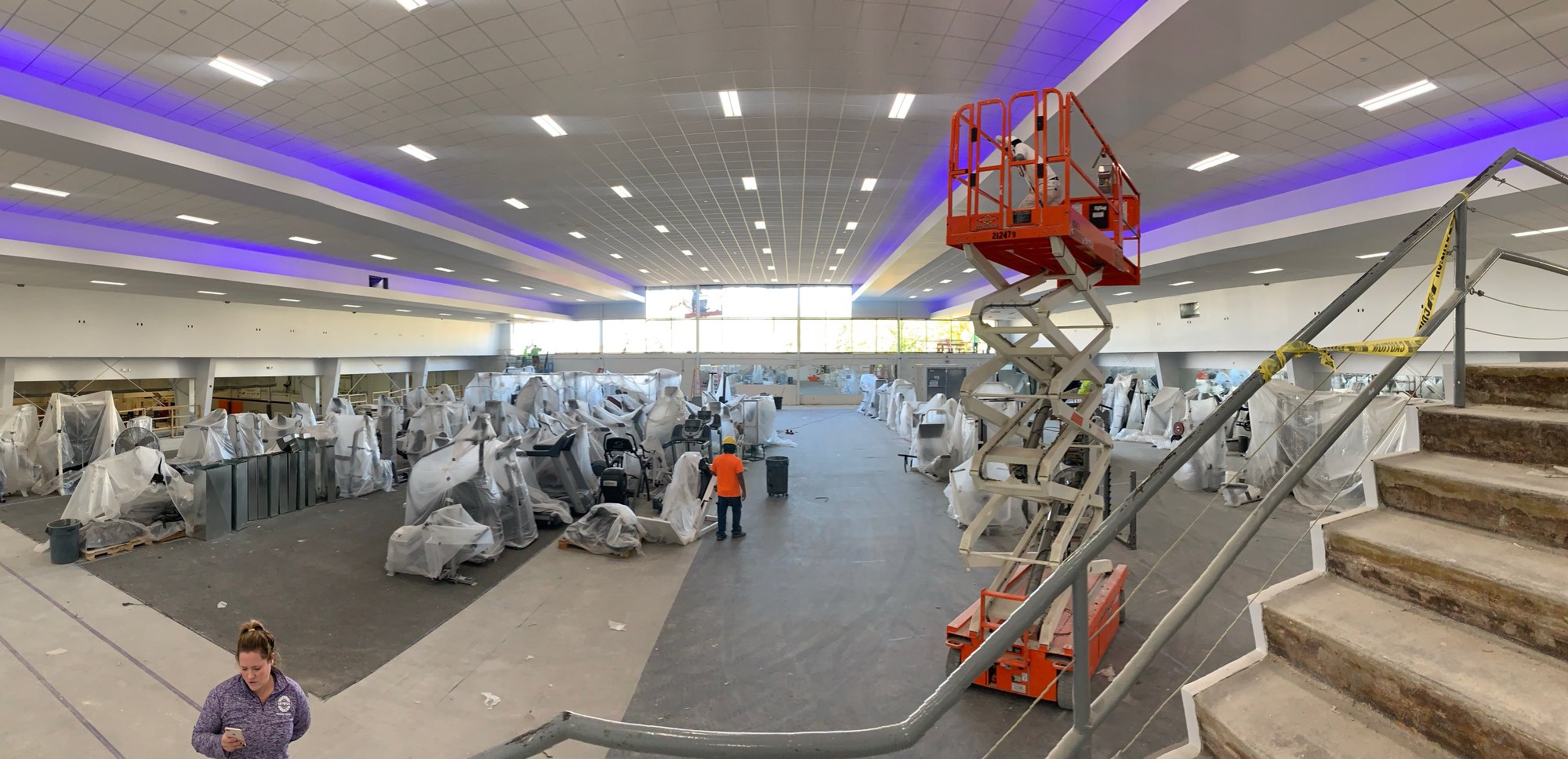 Update 10/08/2020
Lights, Camera, Action! All three in these new, eye-candy photos coming from our multi-million dollar remodel at Genesis Westroads! Can't wait for the grand opening? We can't either! Stay tuned for more exciting updates to come.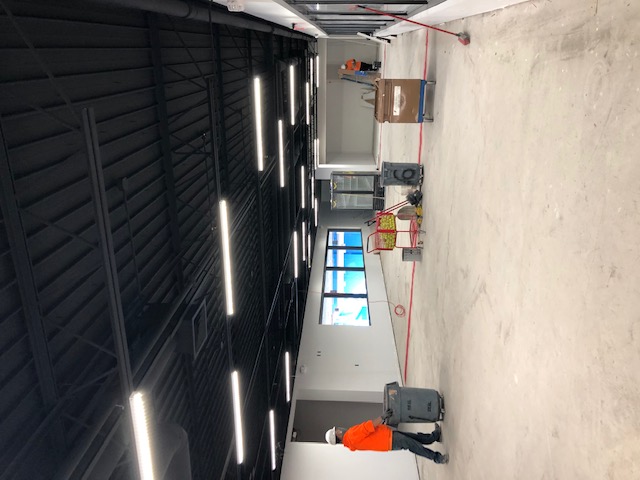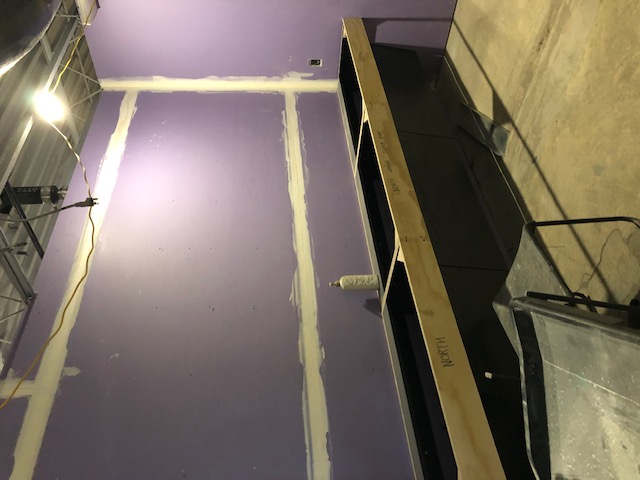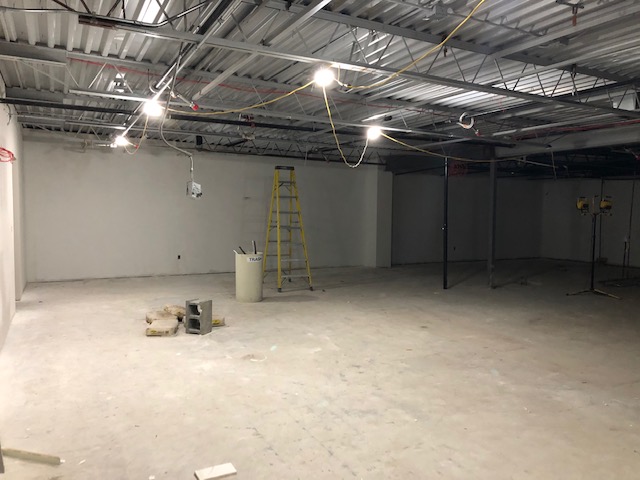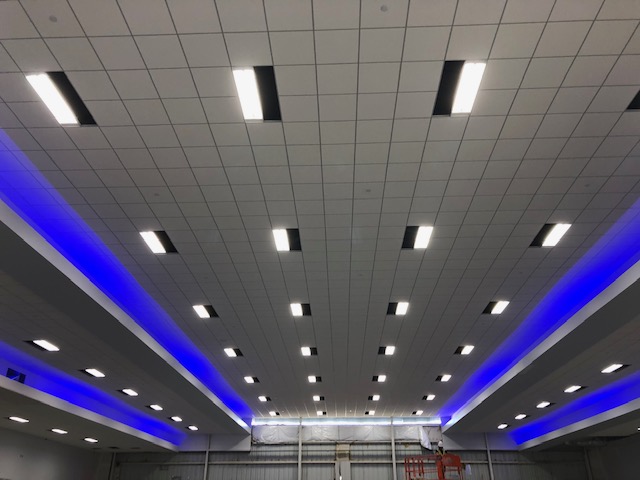 Update 8/13/2020
We are really moving along – the club is under HEAVY construction. Locker rooms are fully plumbed and have started to frame them back up now. New large windows are being cut for the weight room. Building our large new functional training area that is going to be all turf. Enlarging our Main Group Fitness Studio while building a new yoga room and a new cycle room. So exciting that it is taking shape. Check out the latest updates!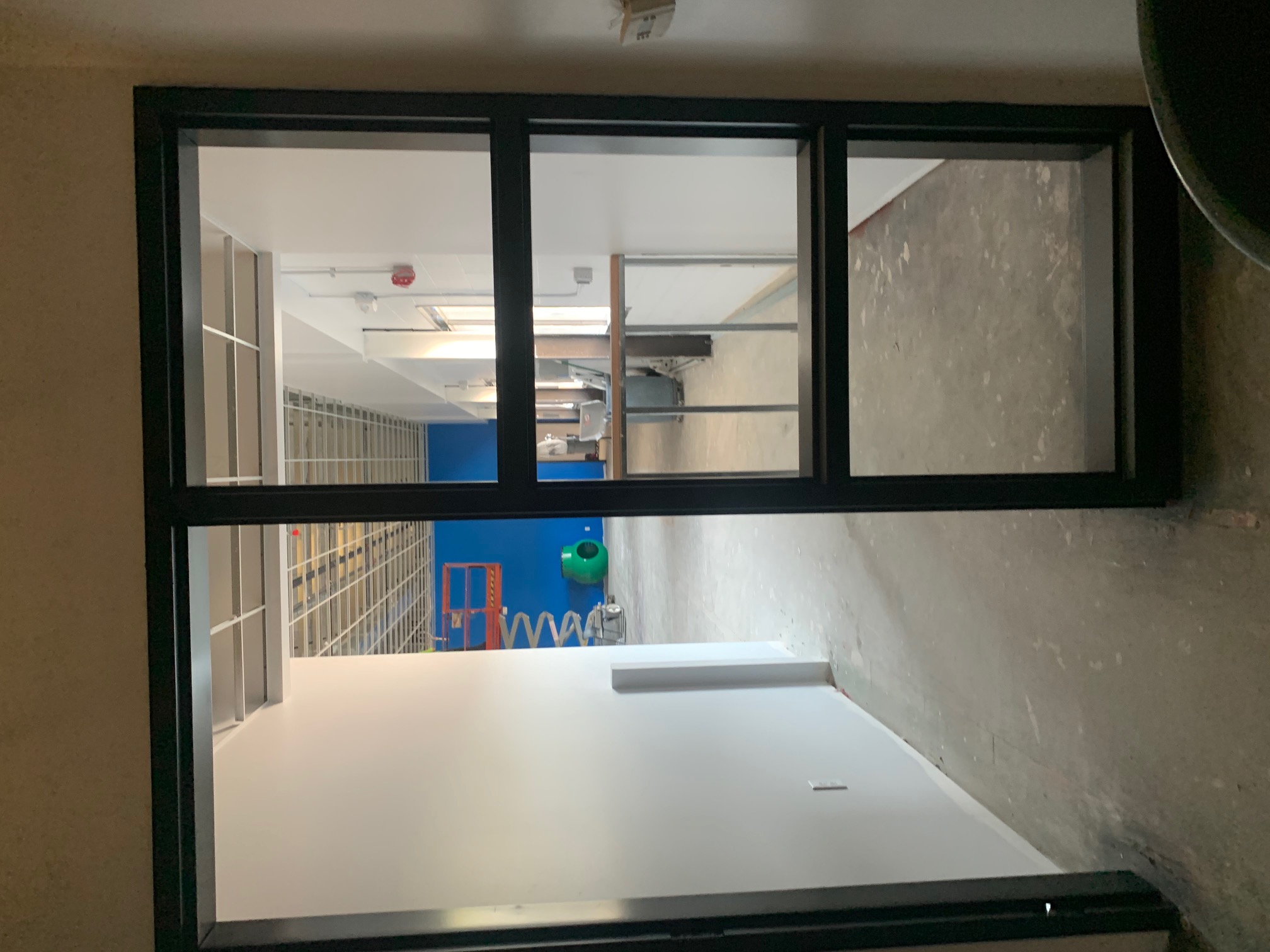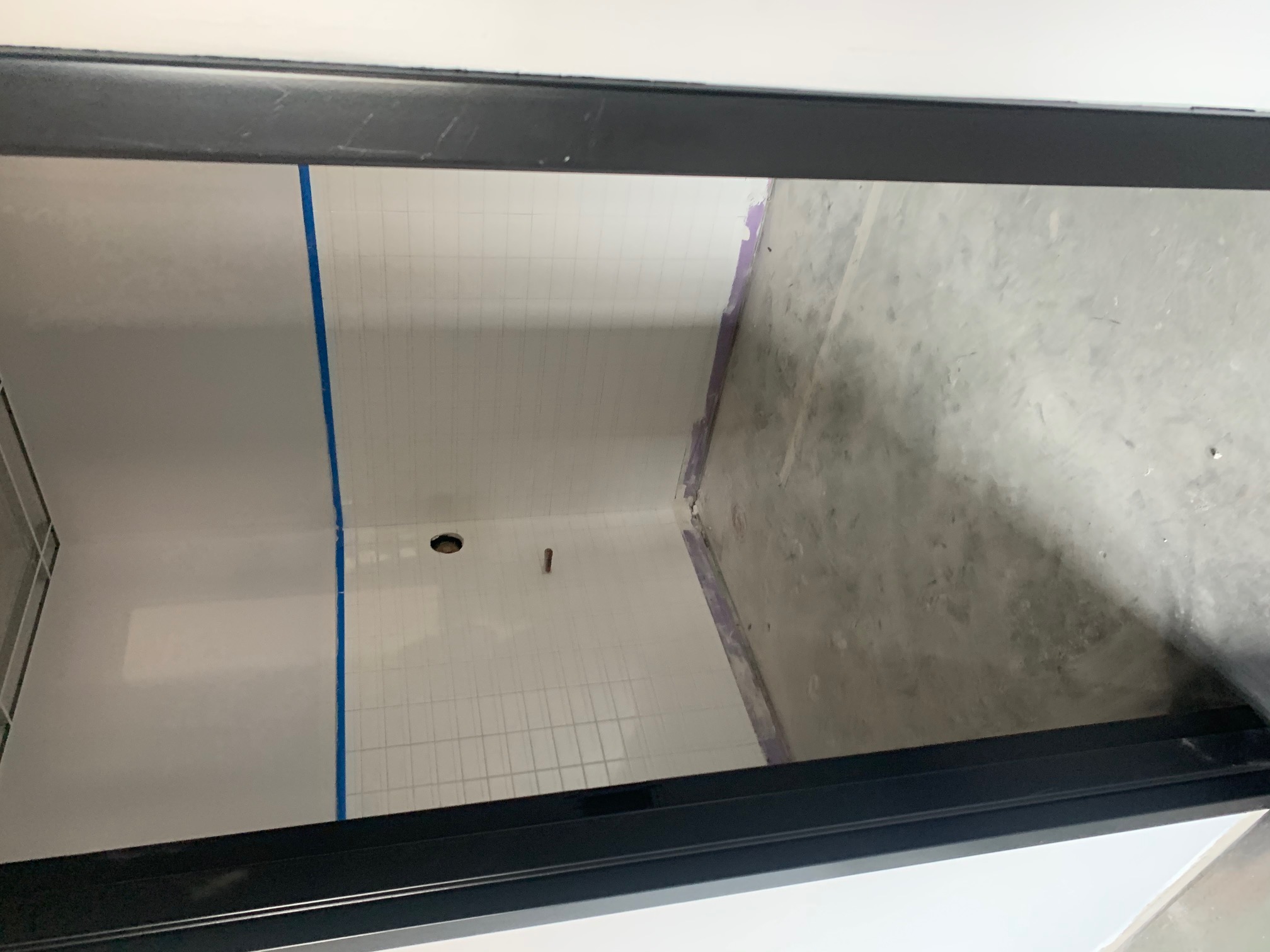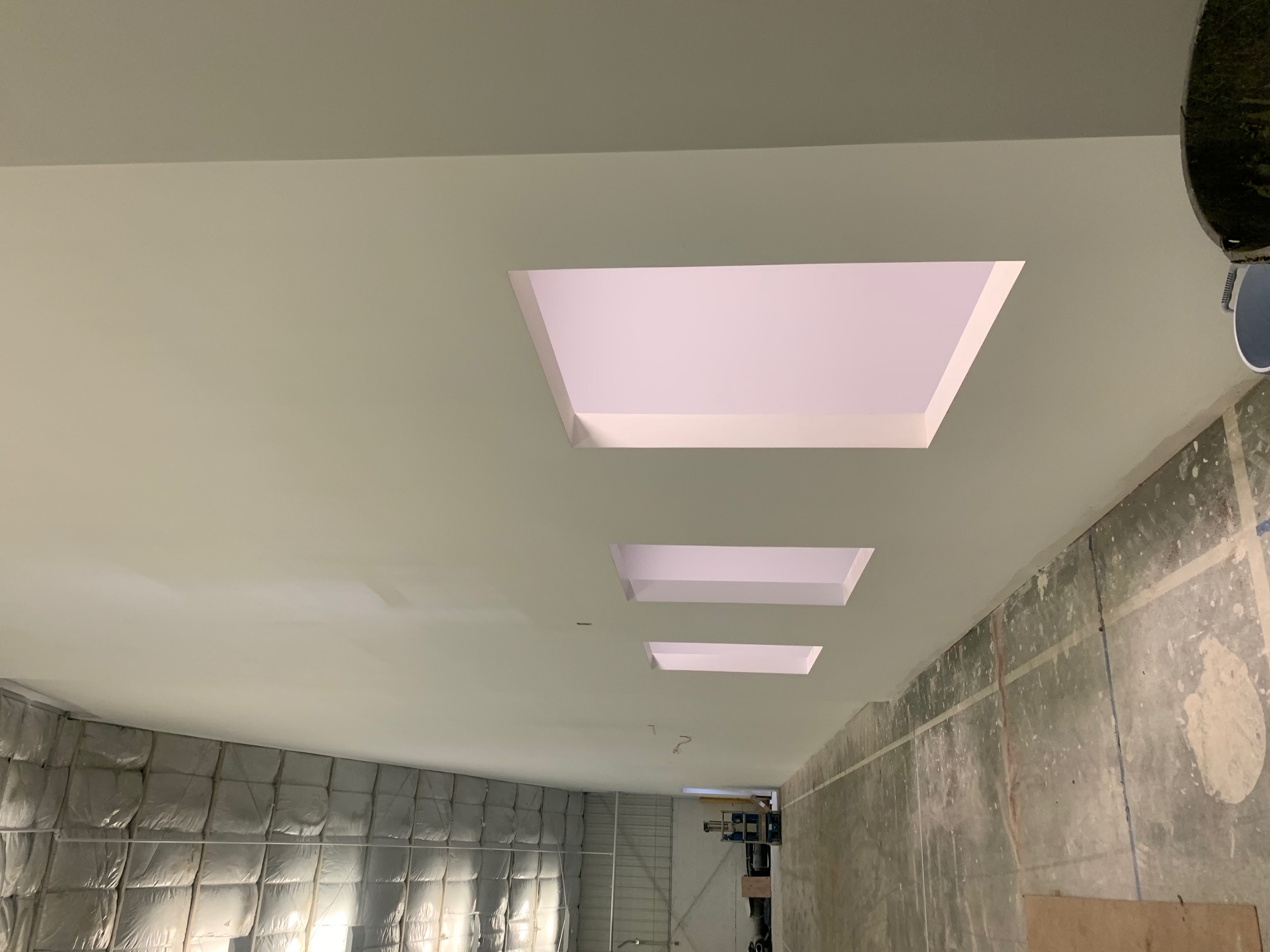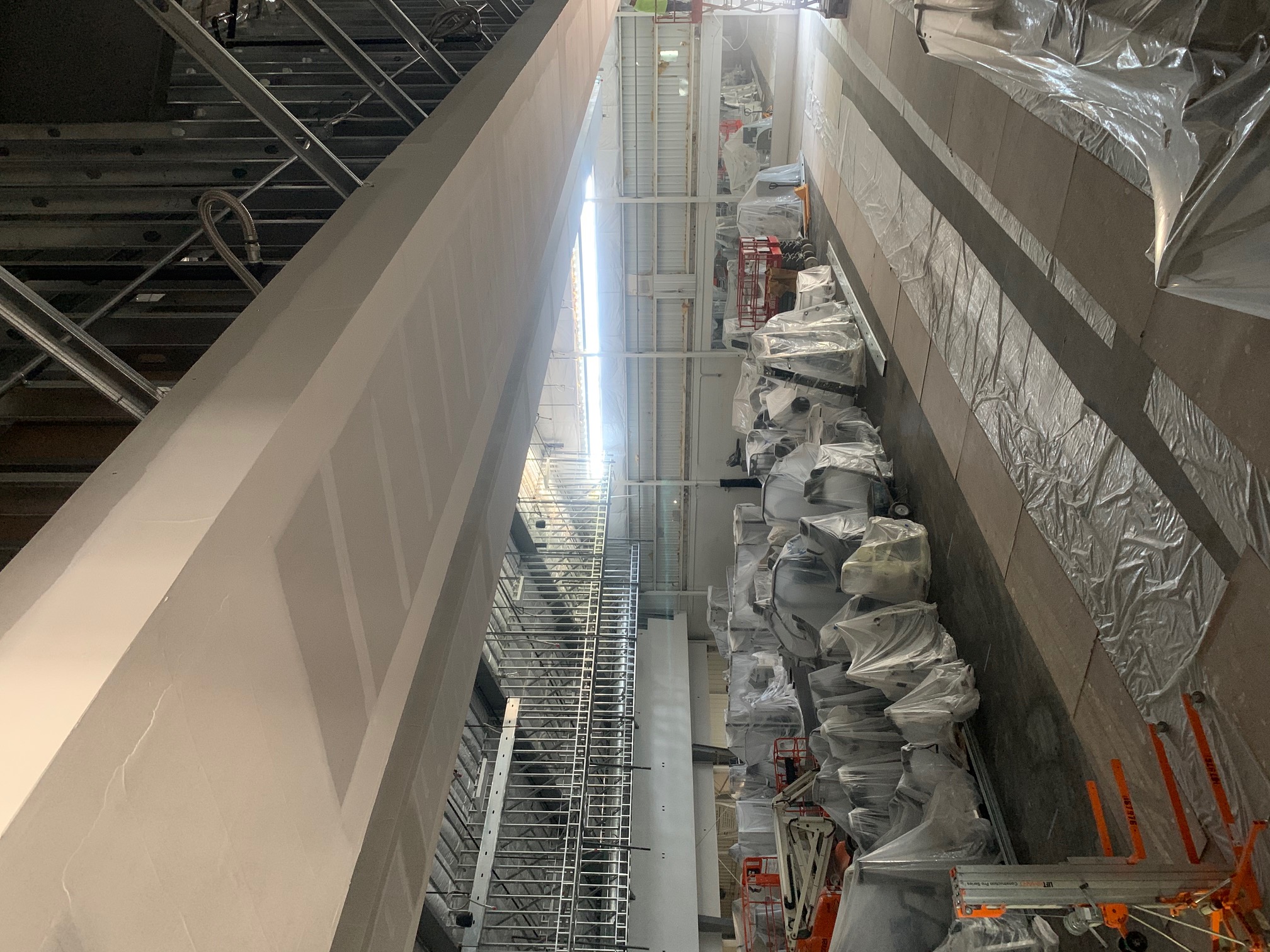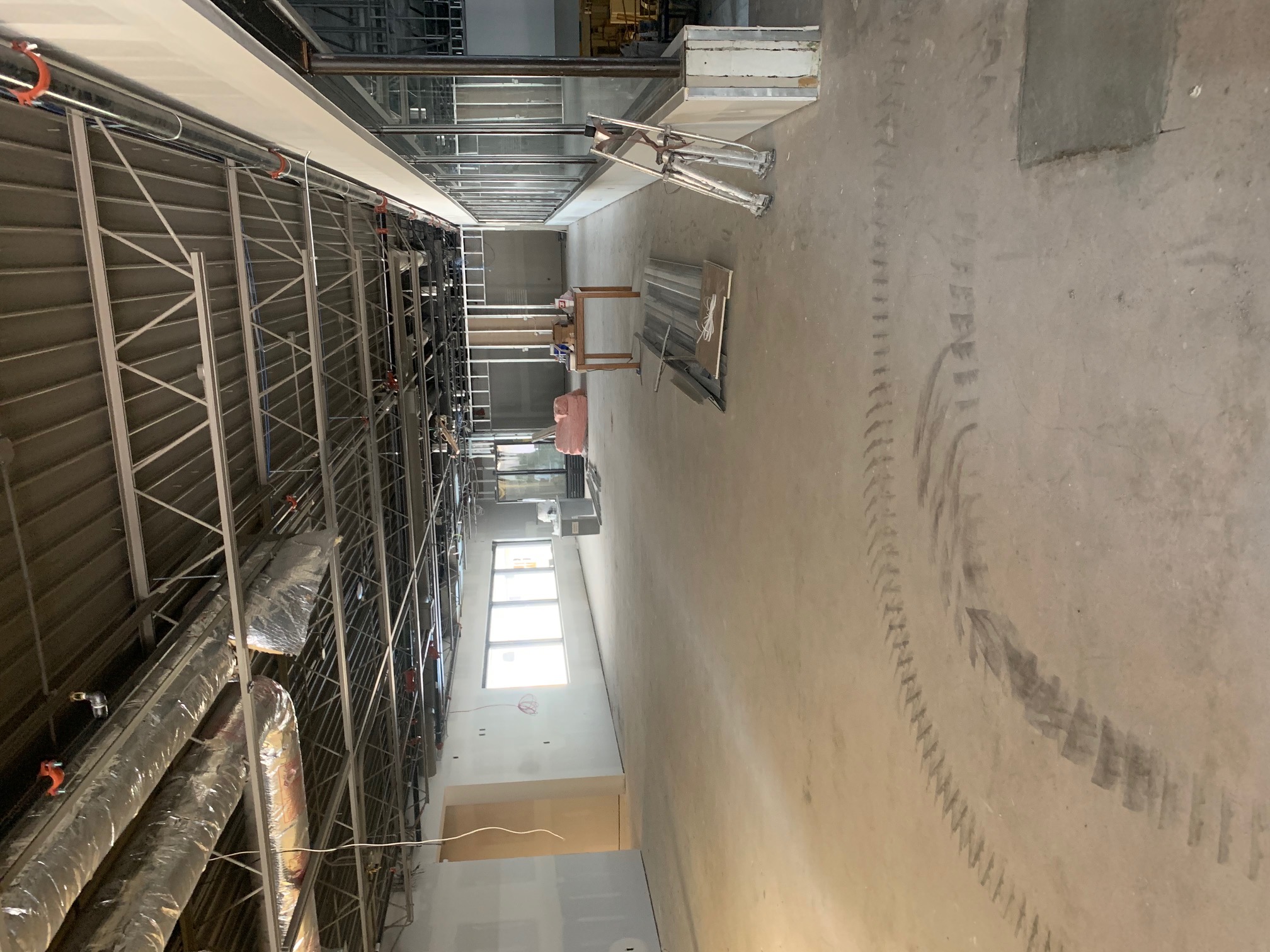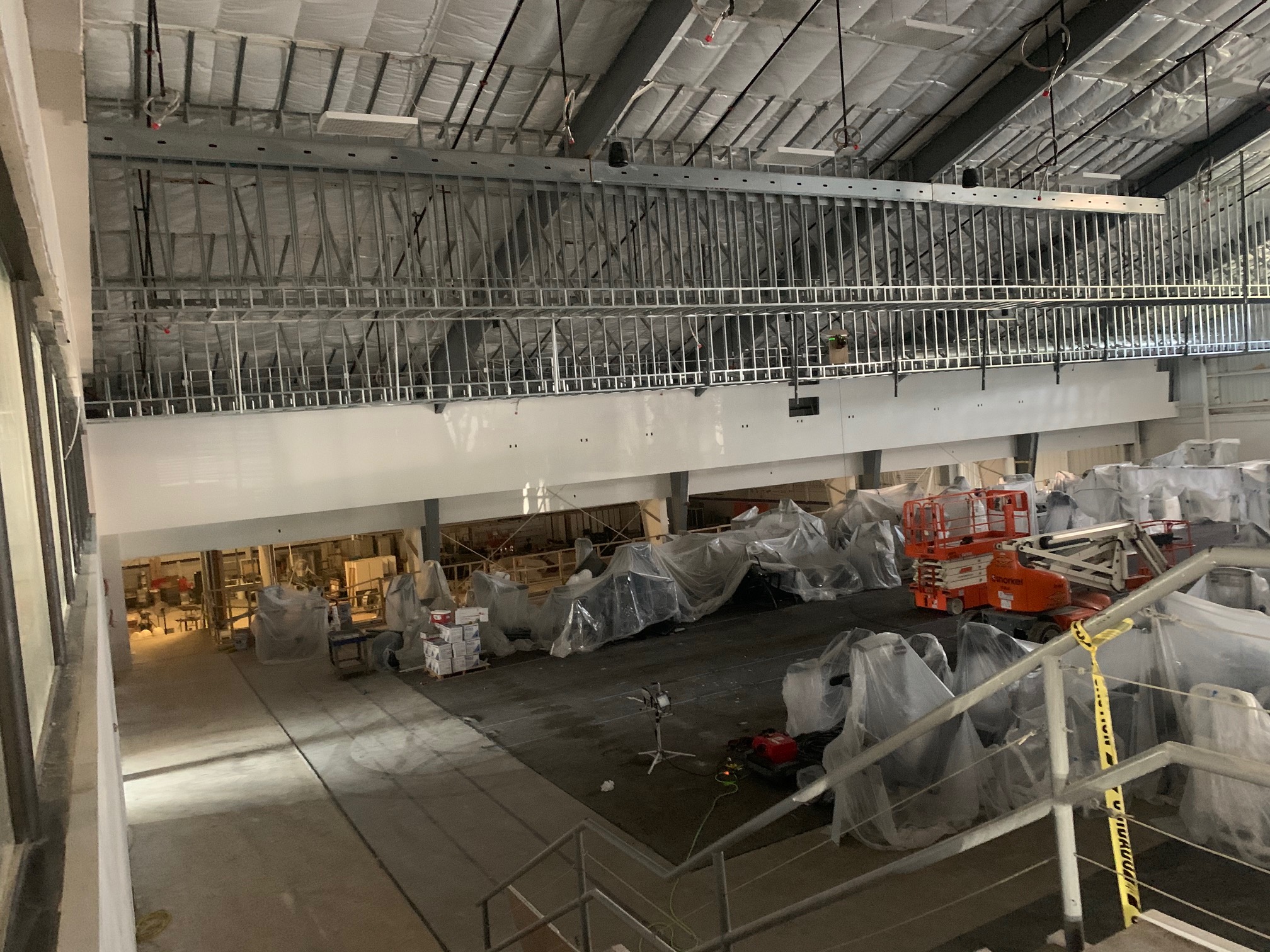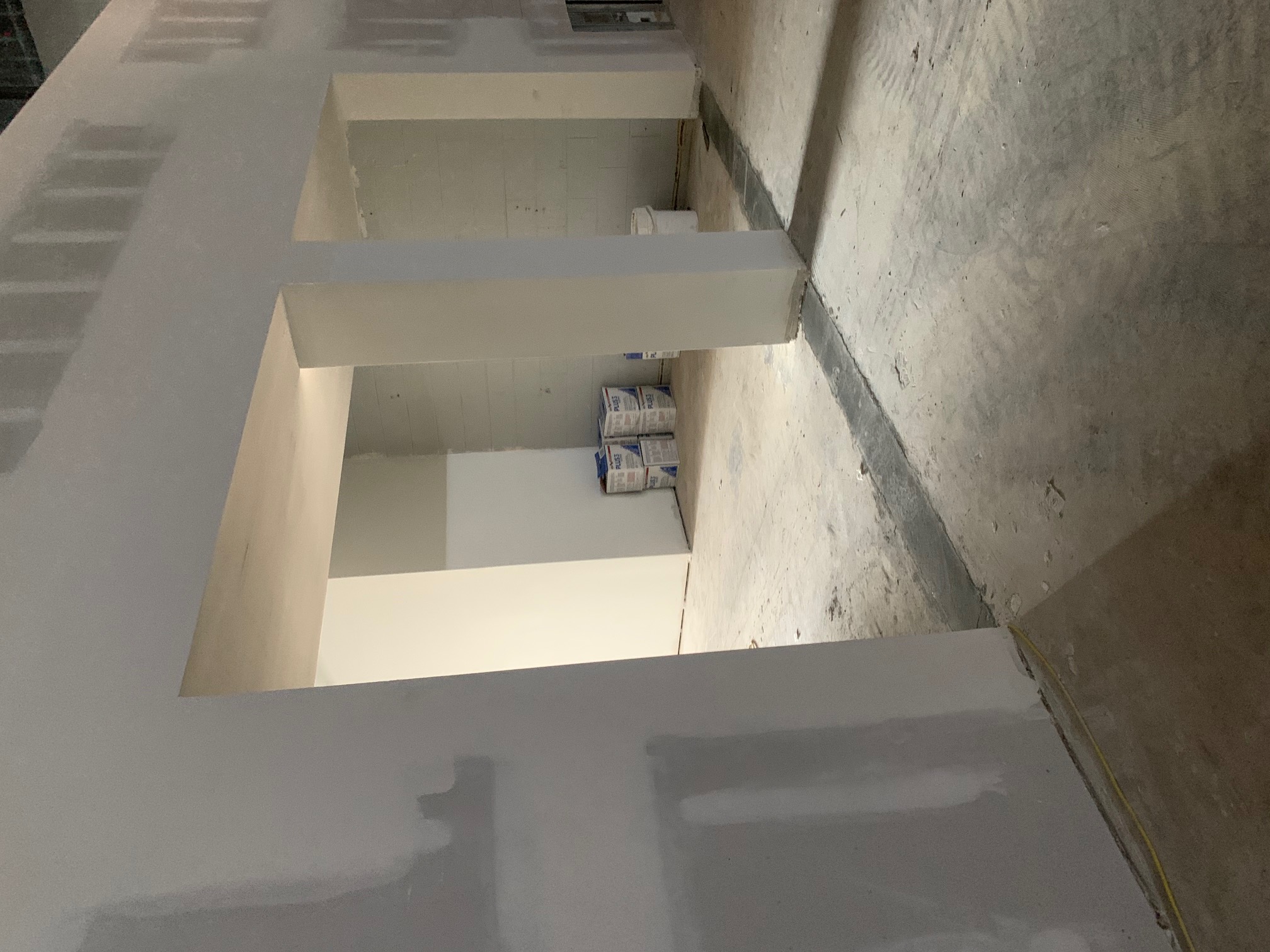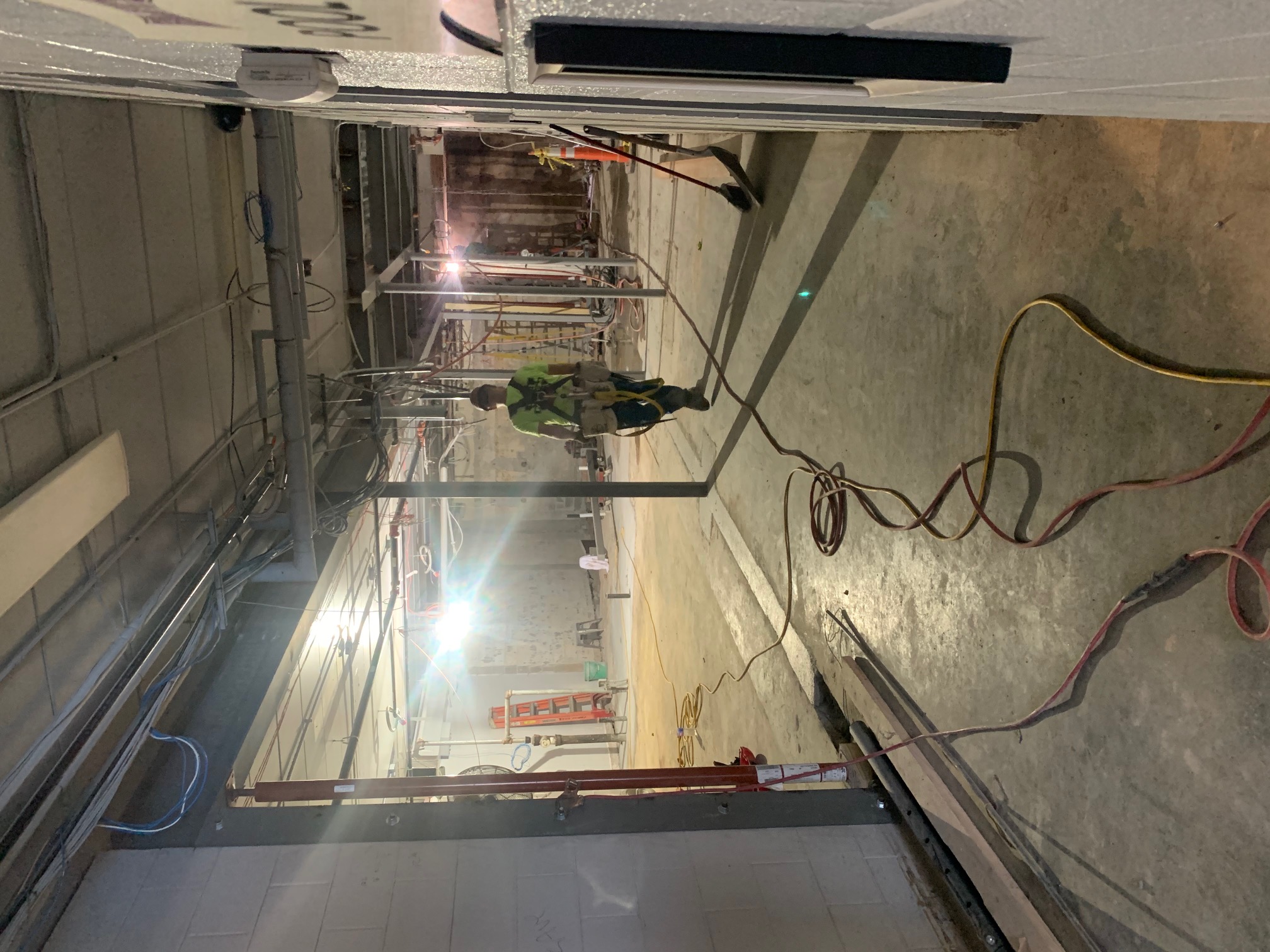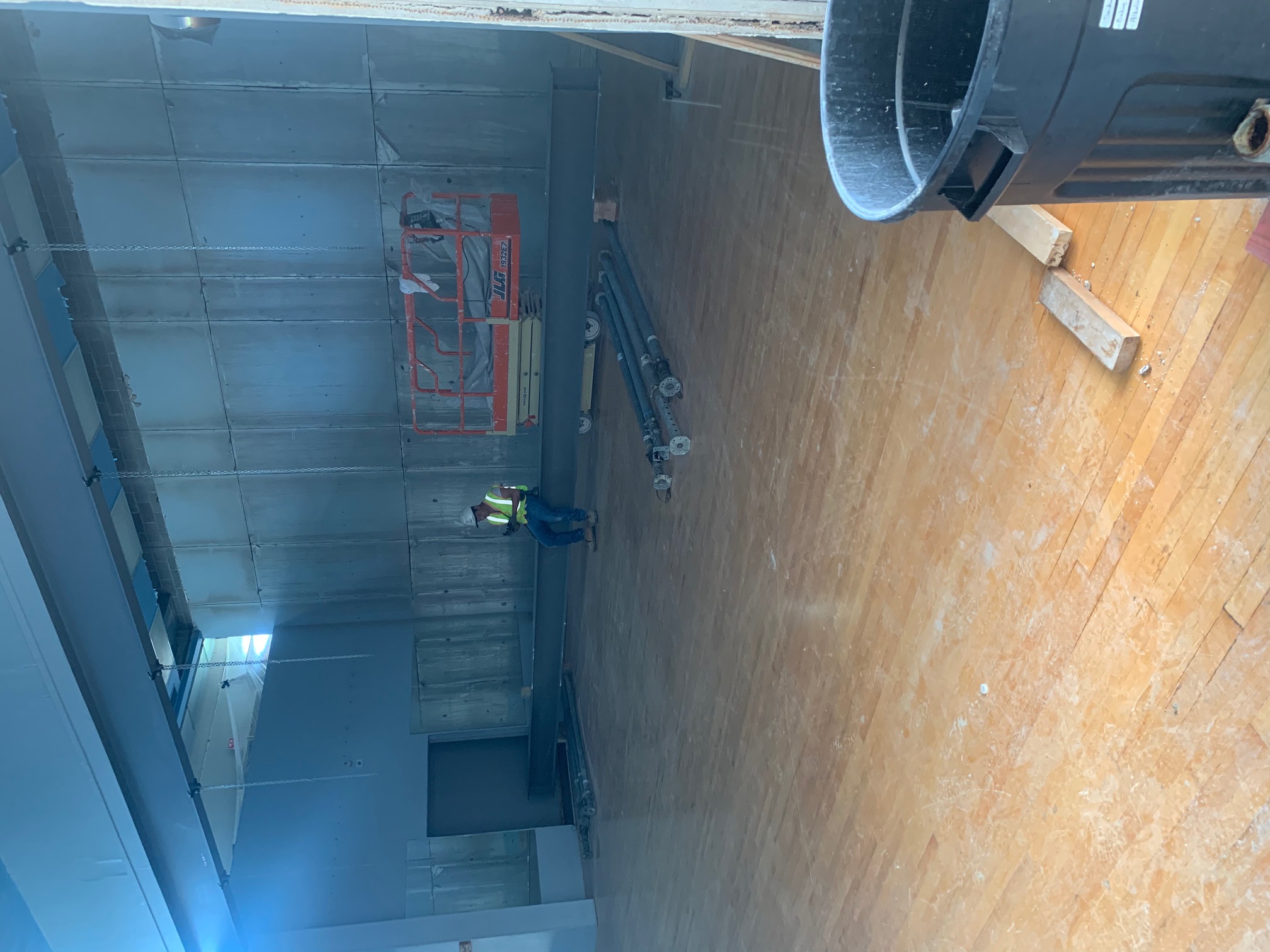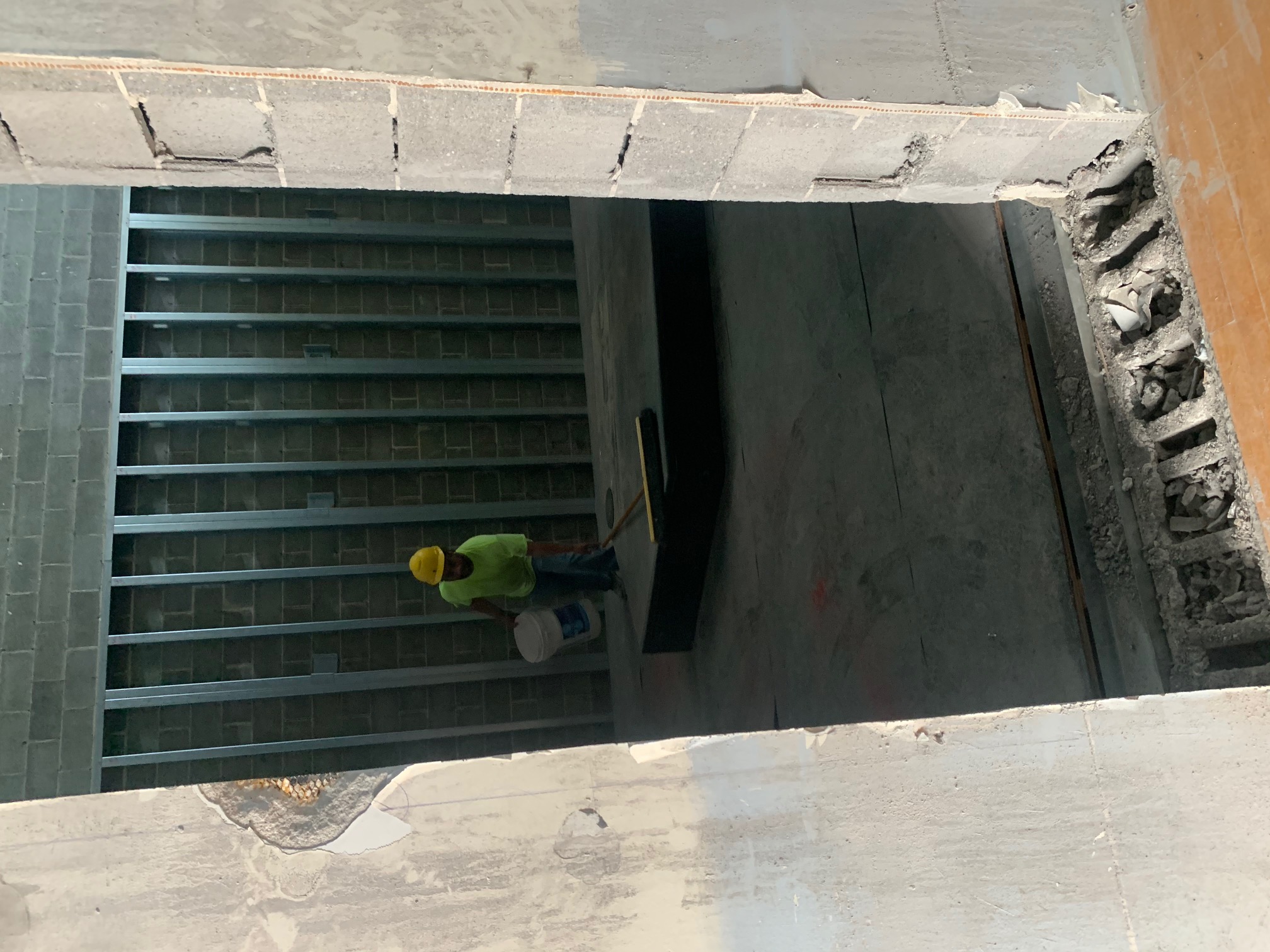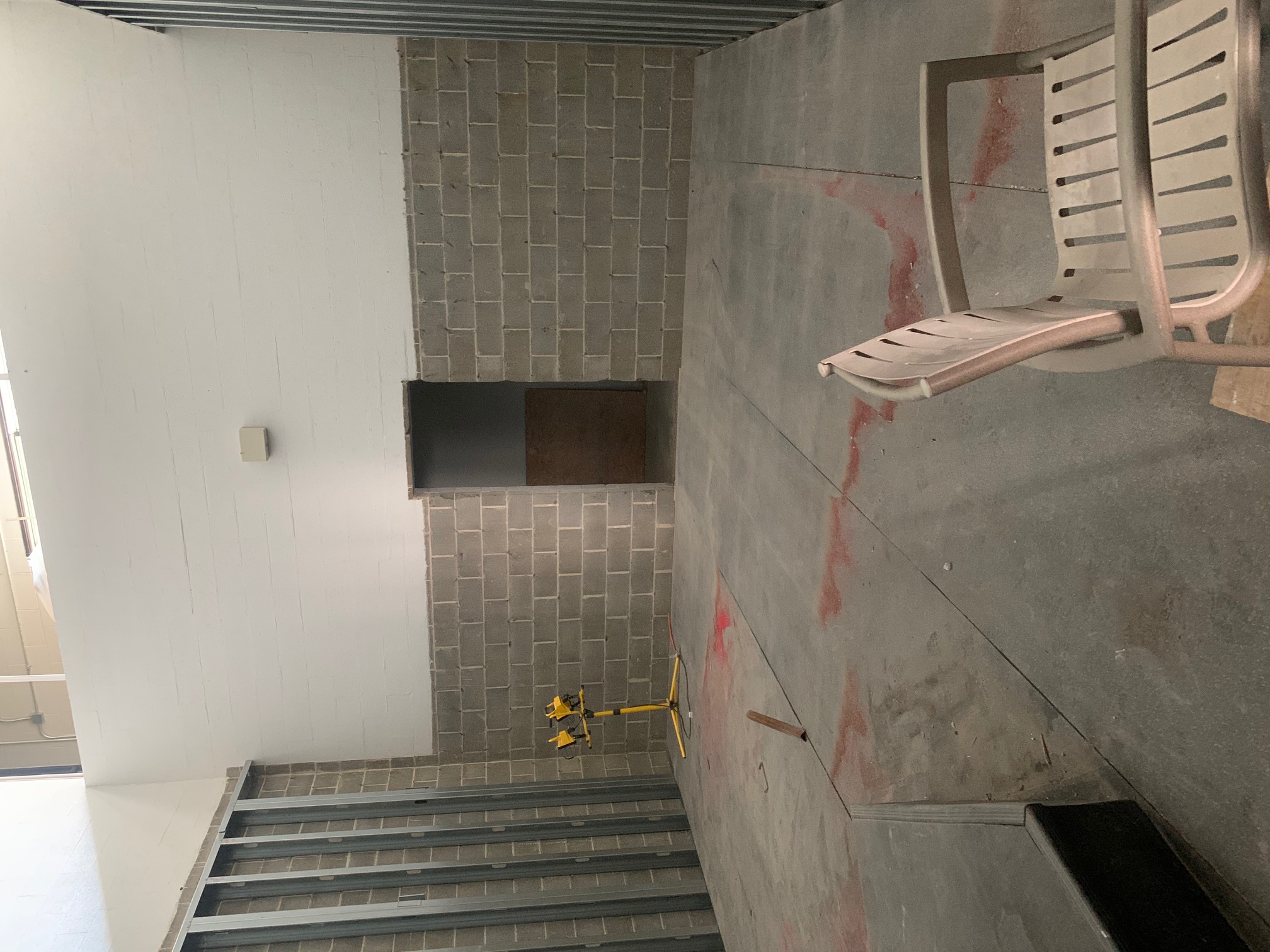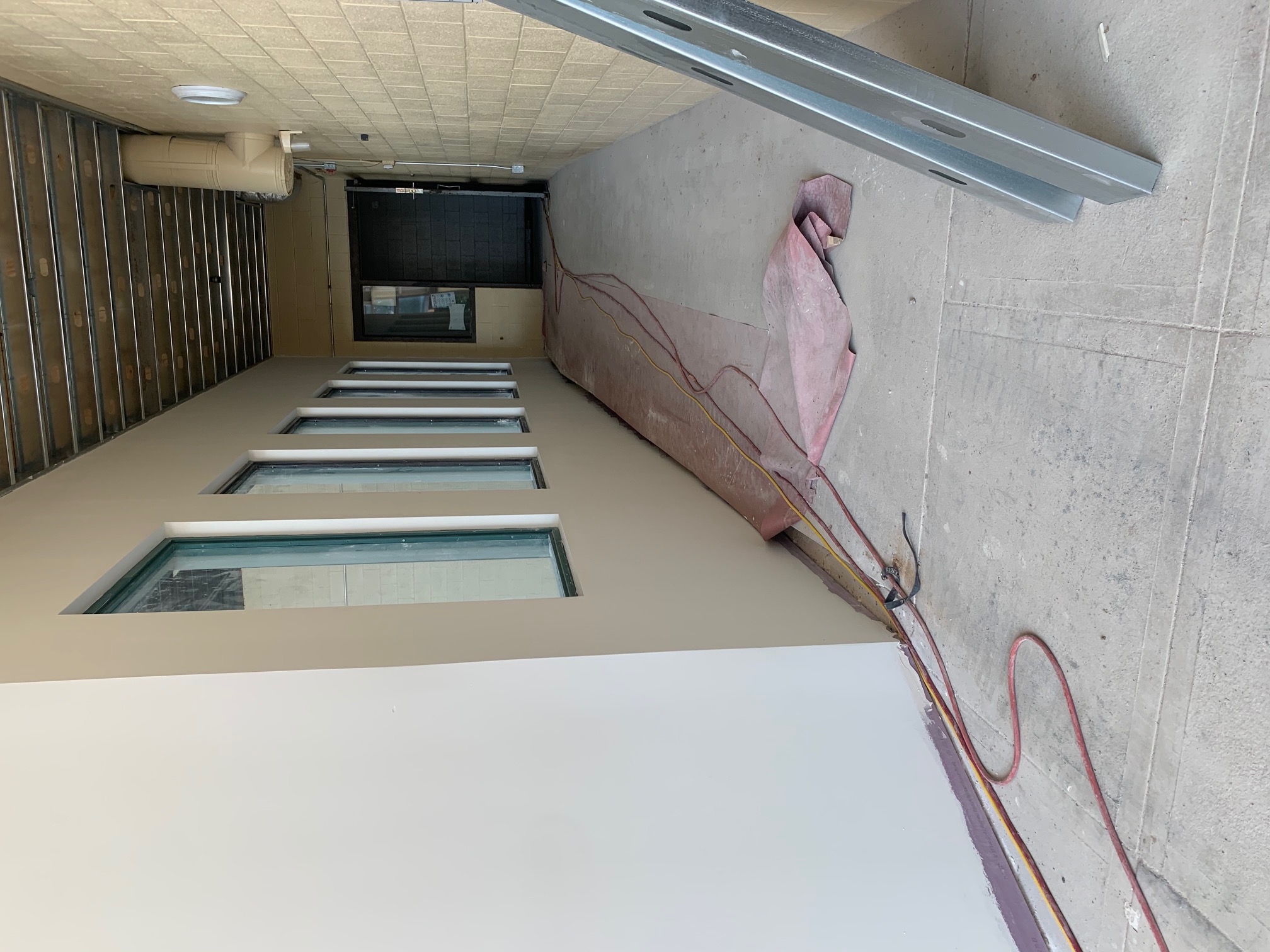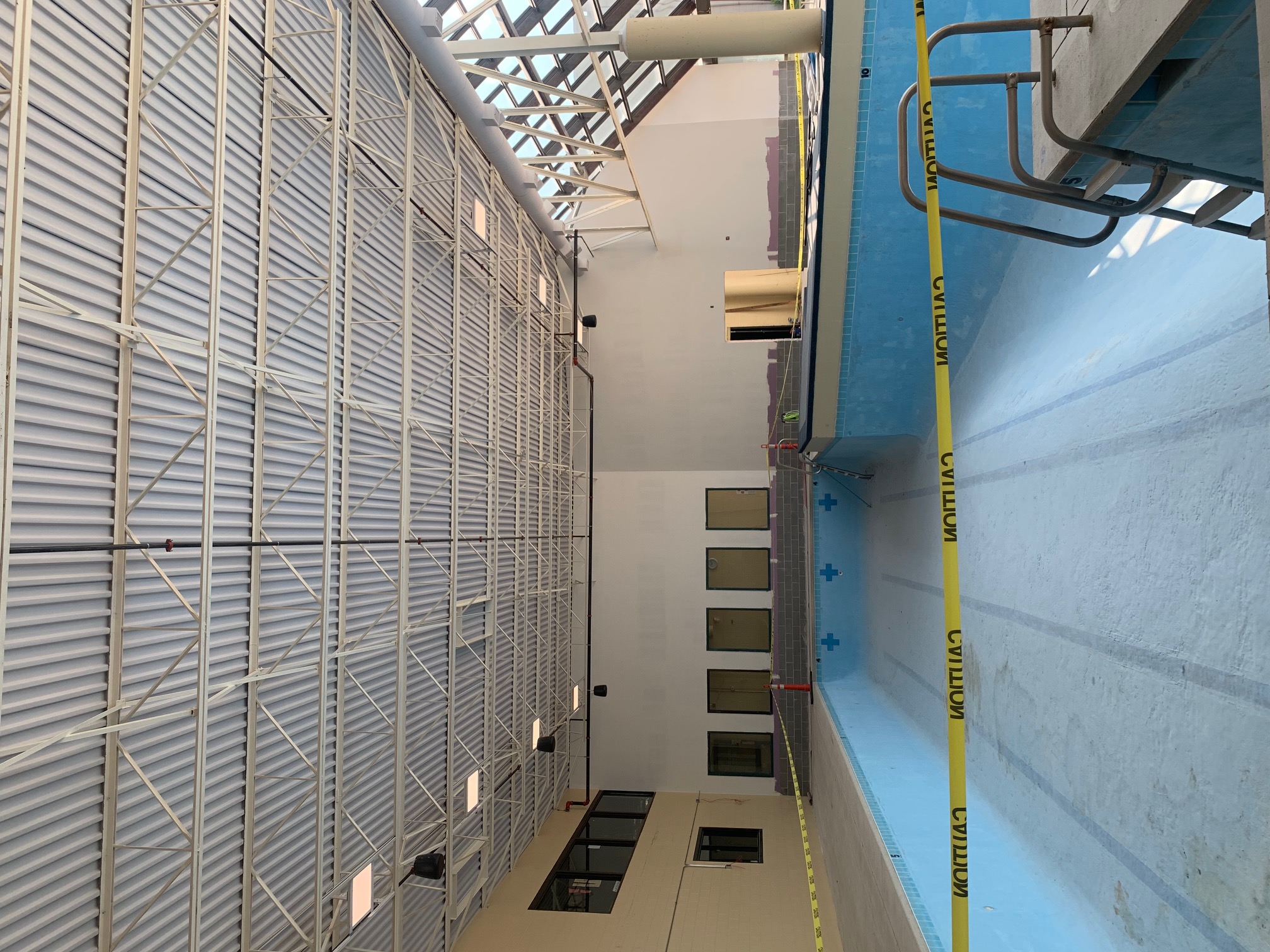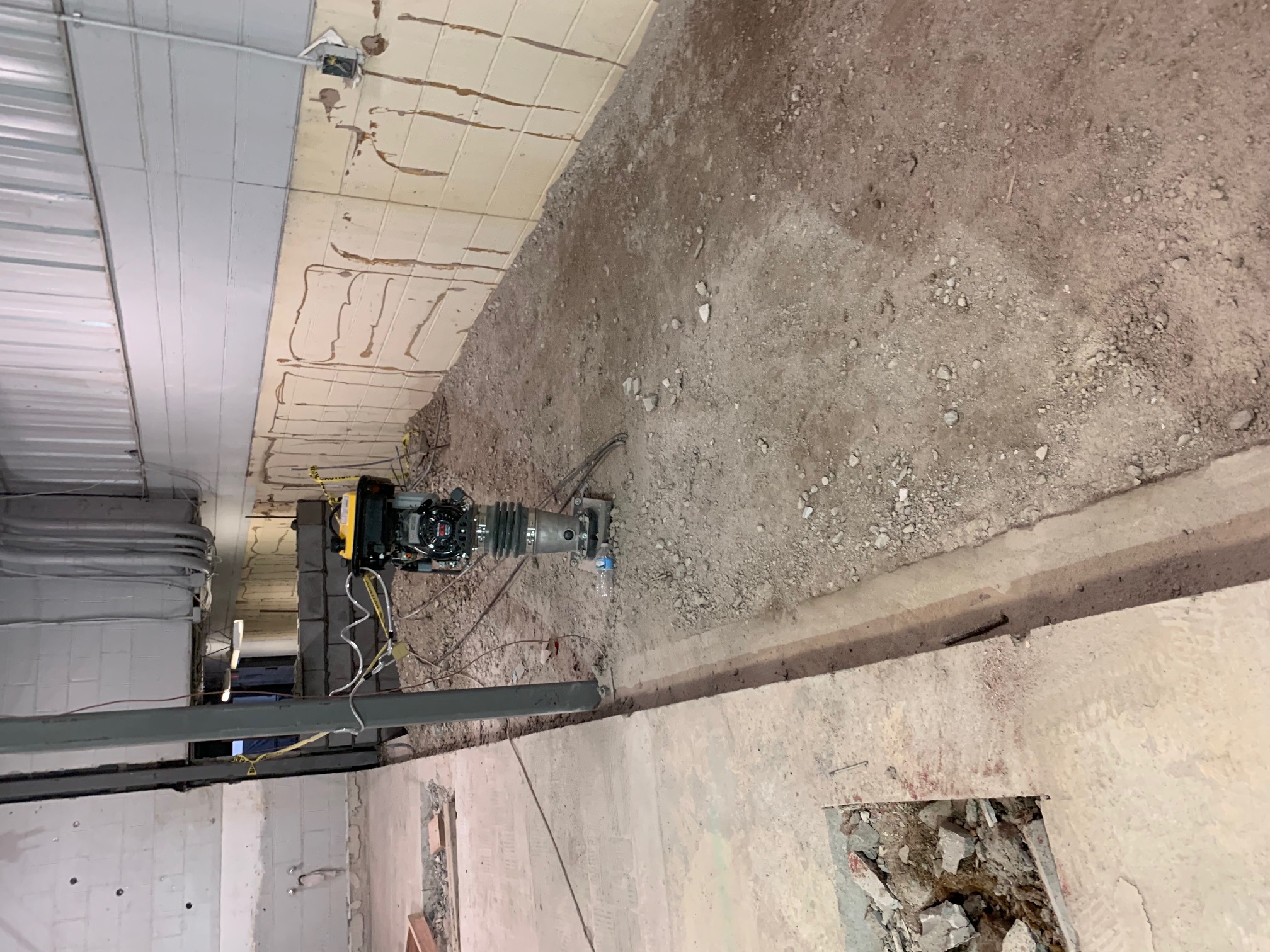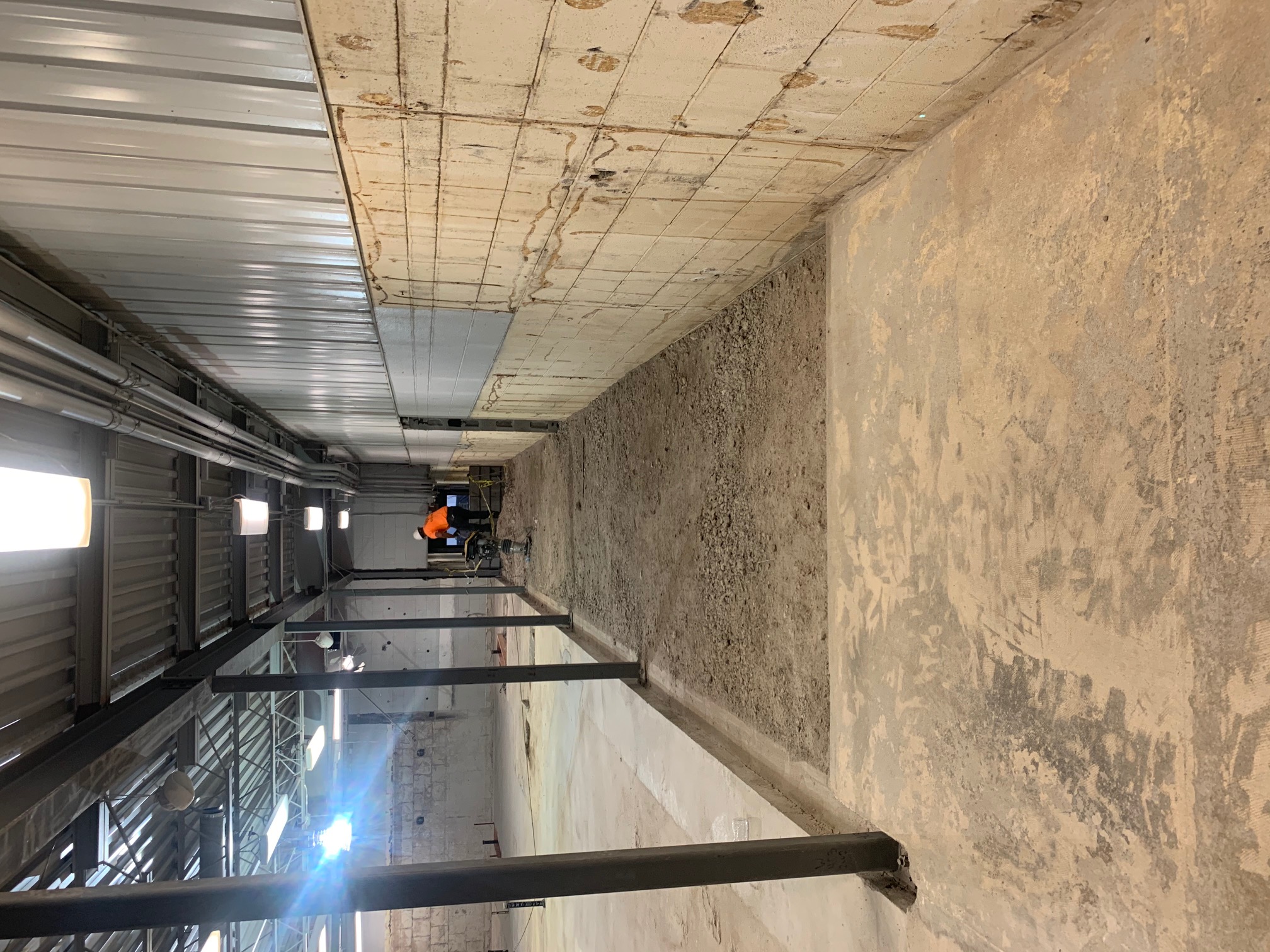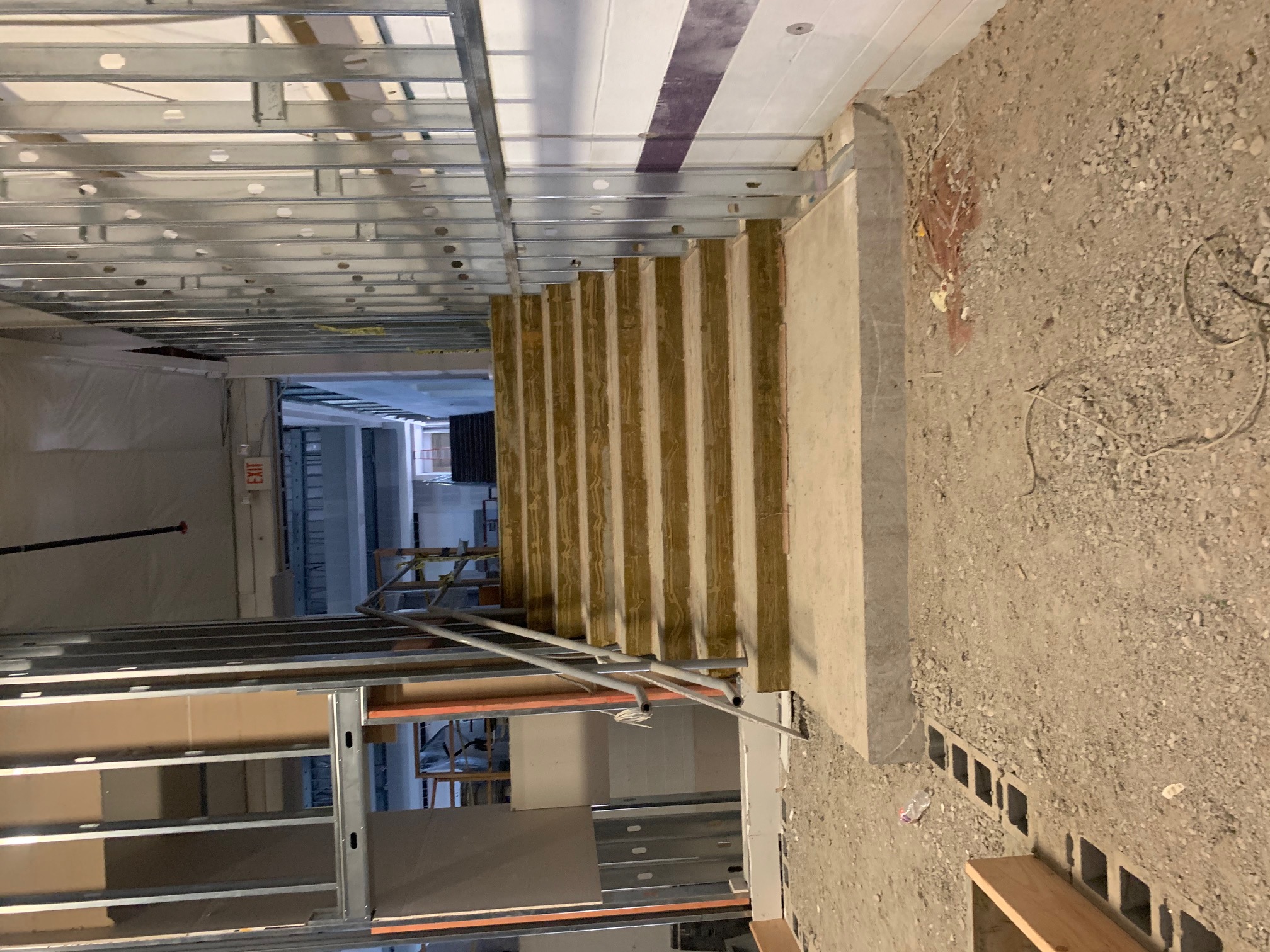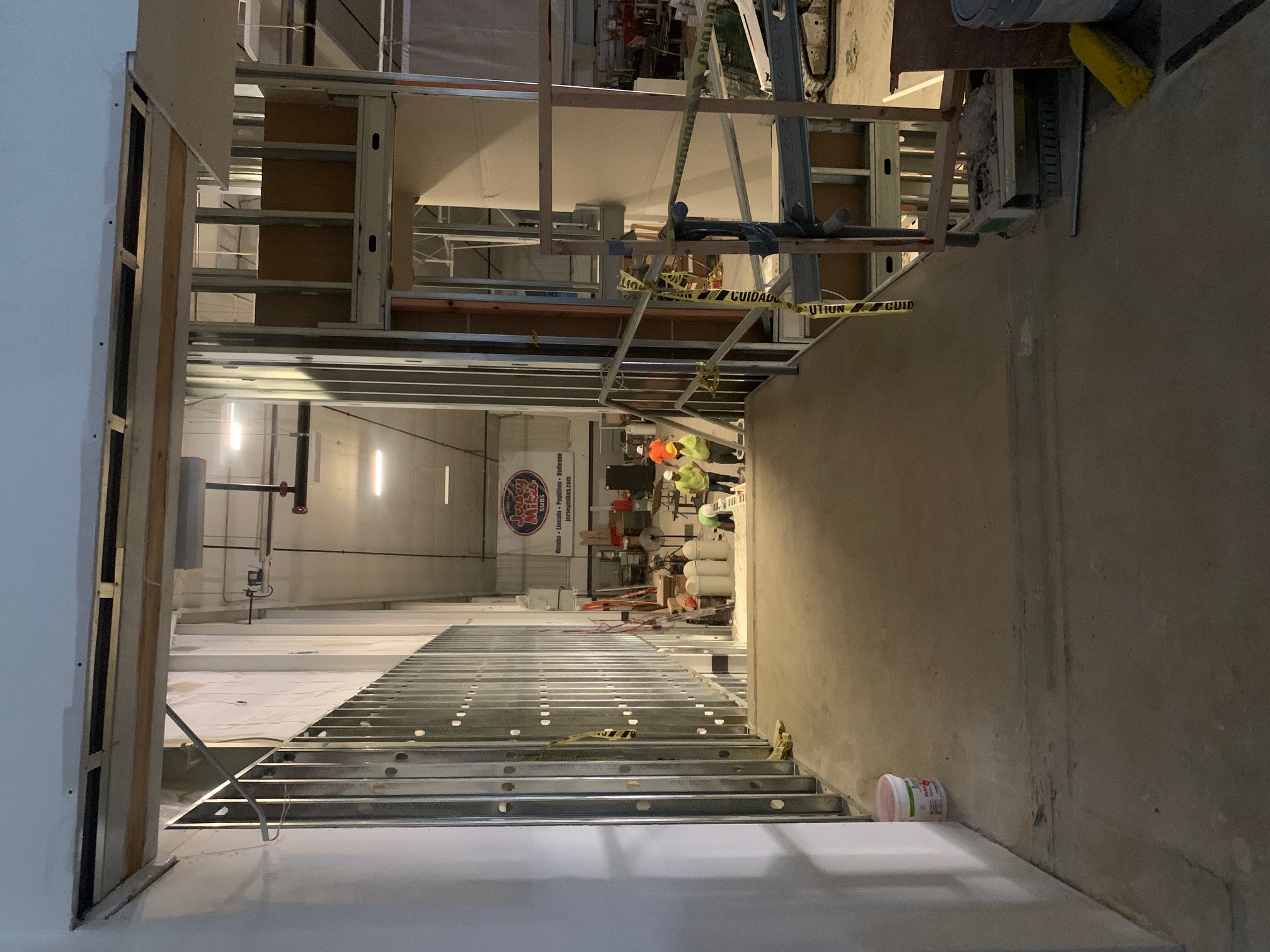 Update 8/5/2020
Walls are going up for the yoga studio and to double the size of studio A, the pool area is getting completely refinished, and a LOT of progress has been made since our last update. Check out the latest photos below and stay tuned for more updates!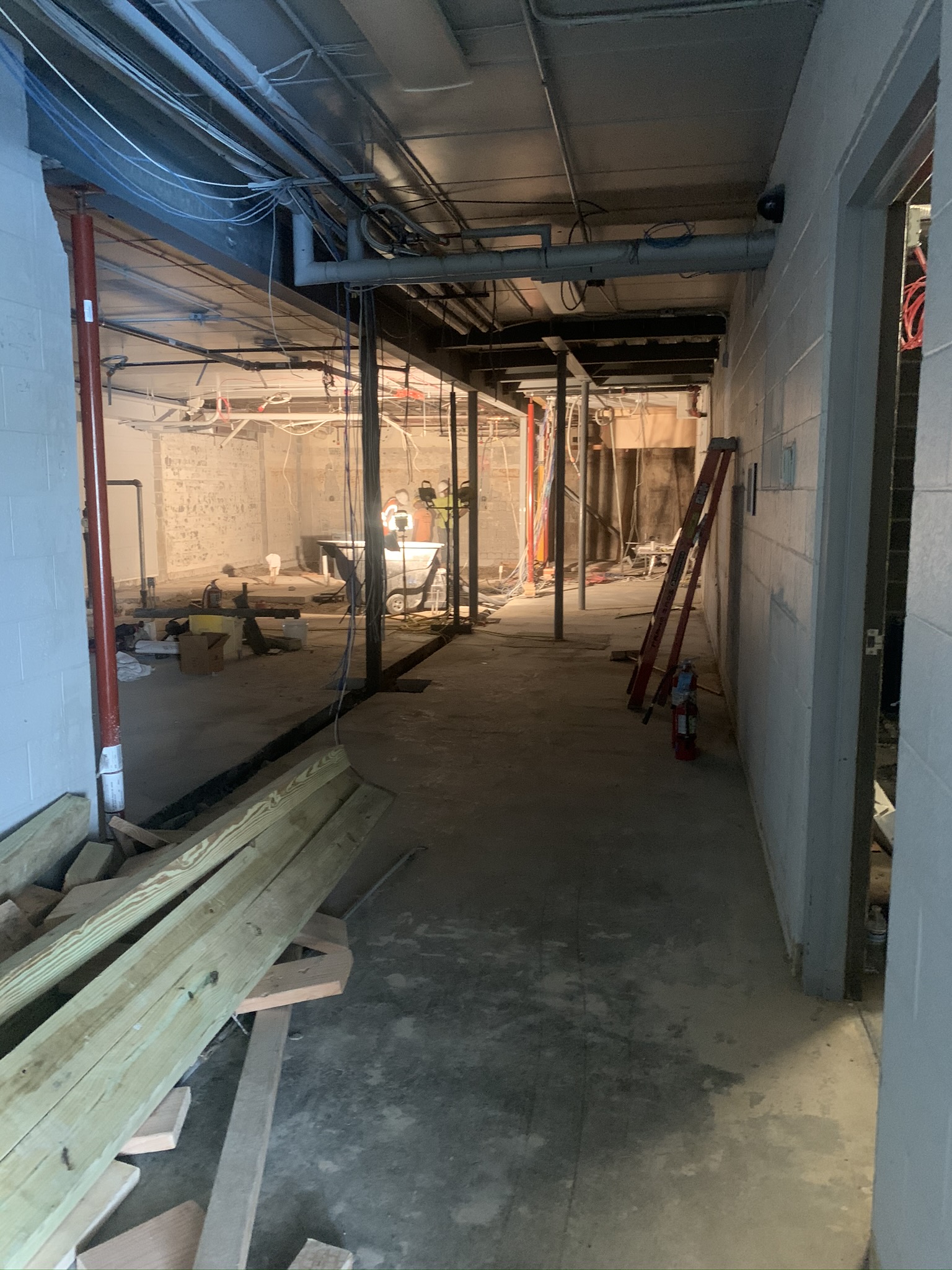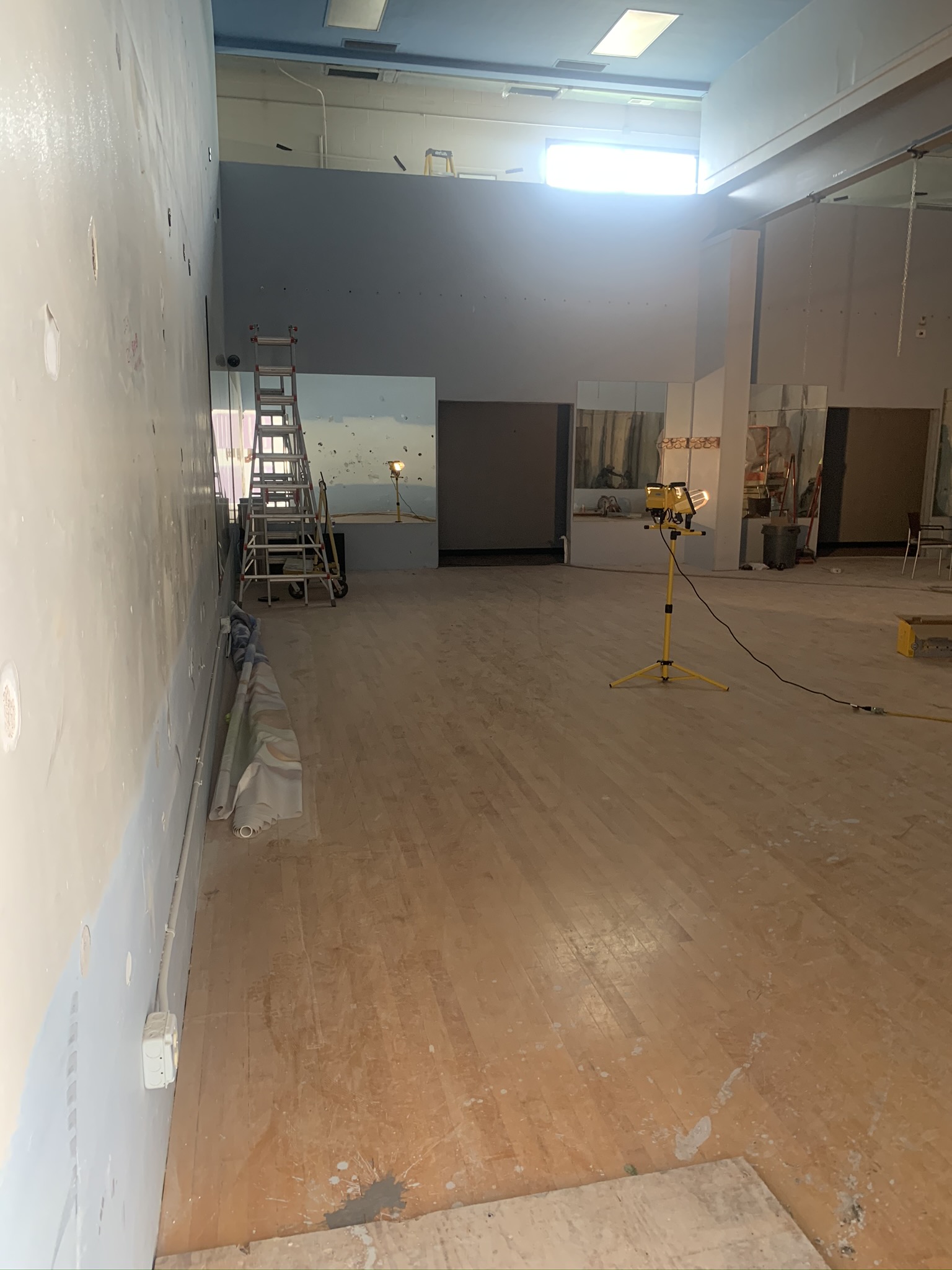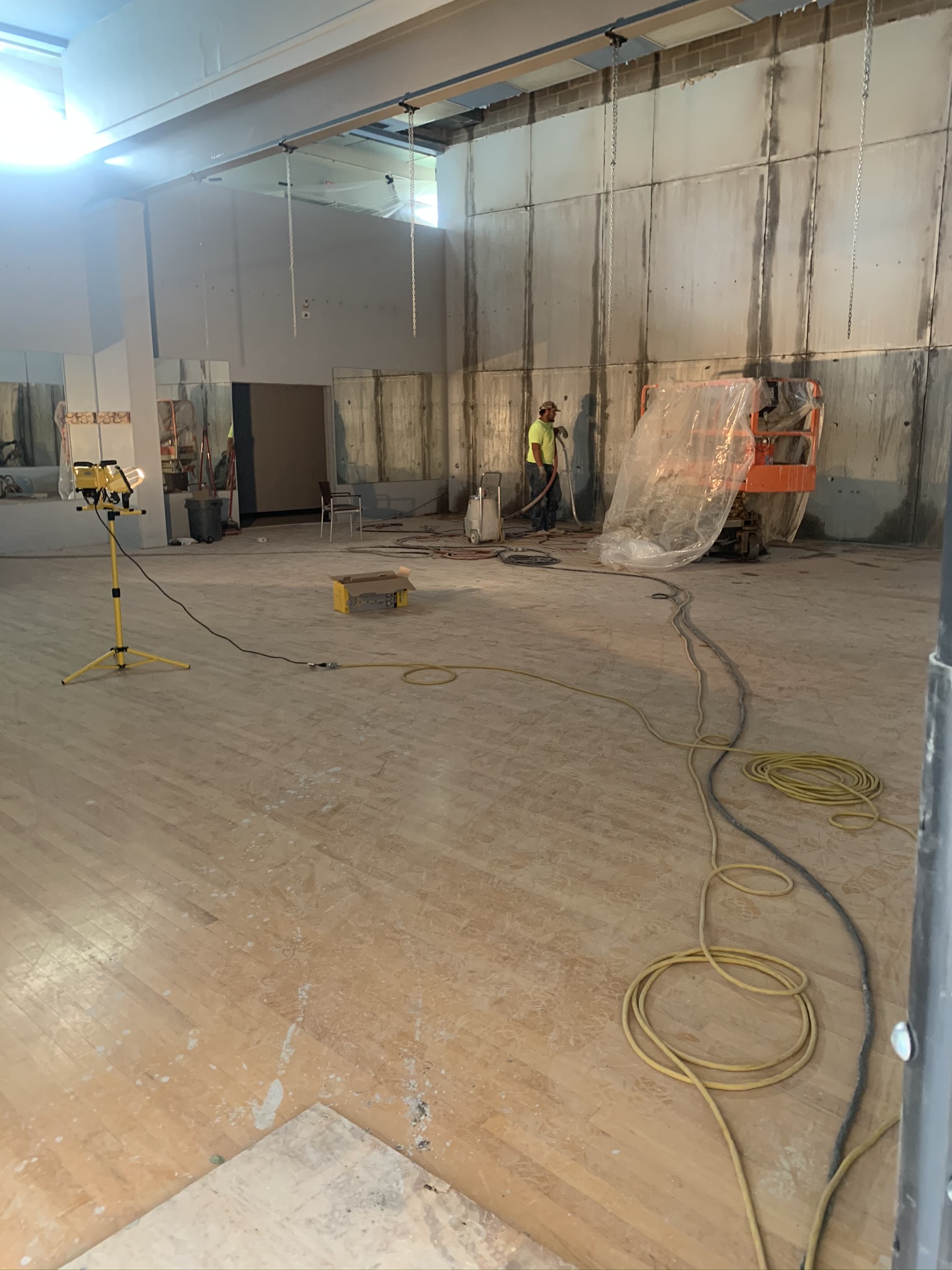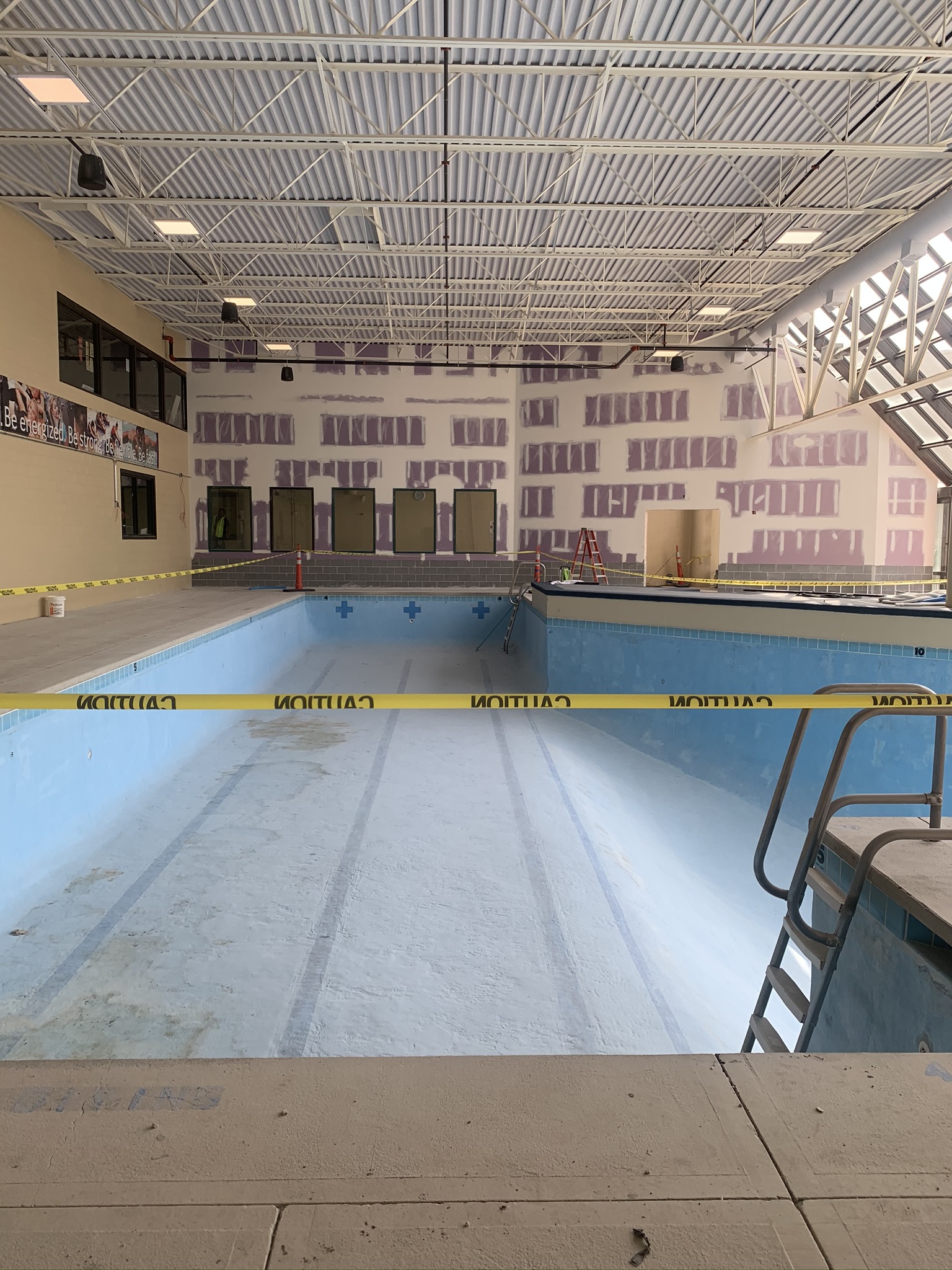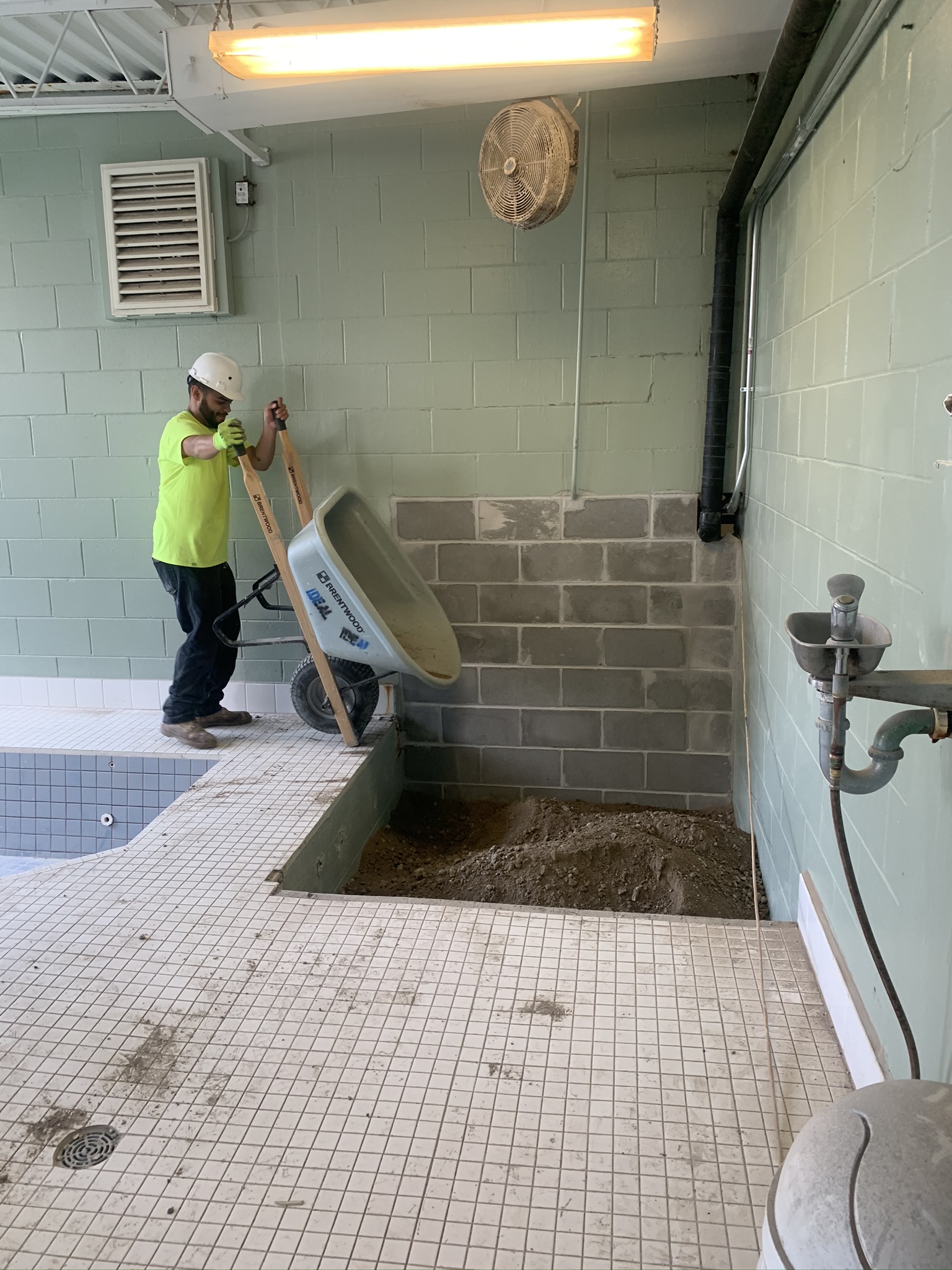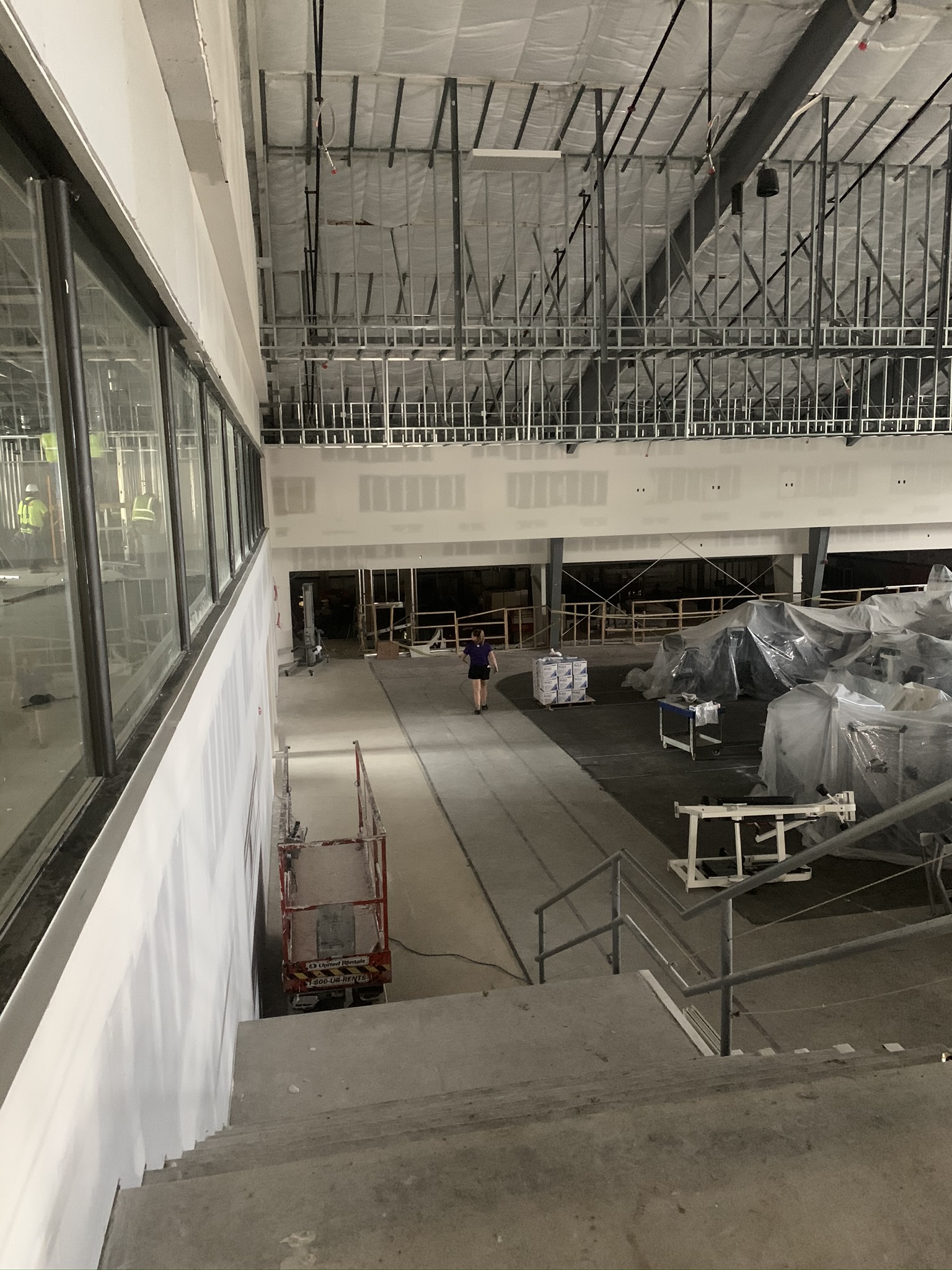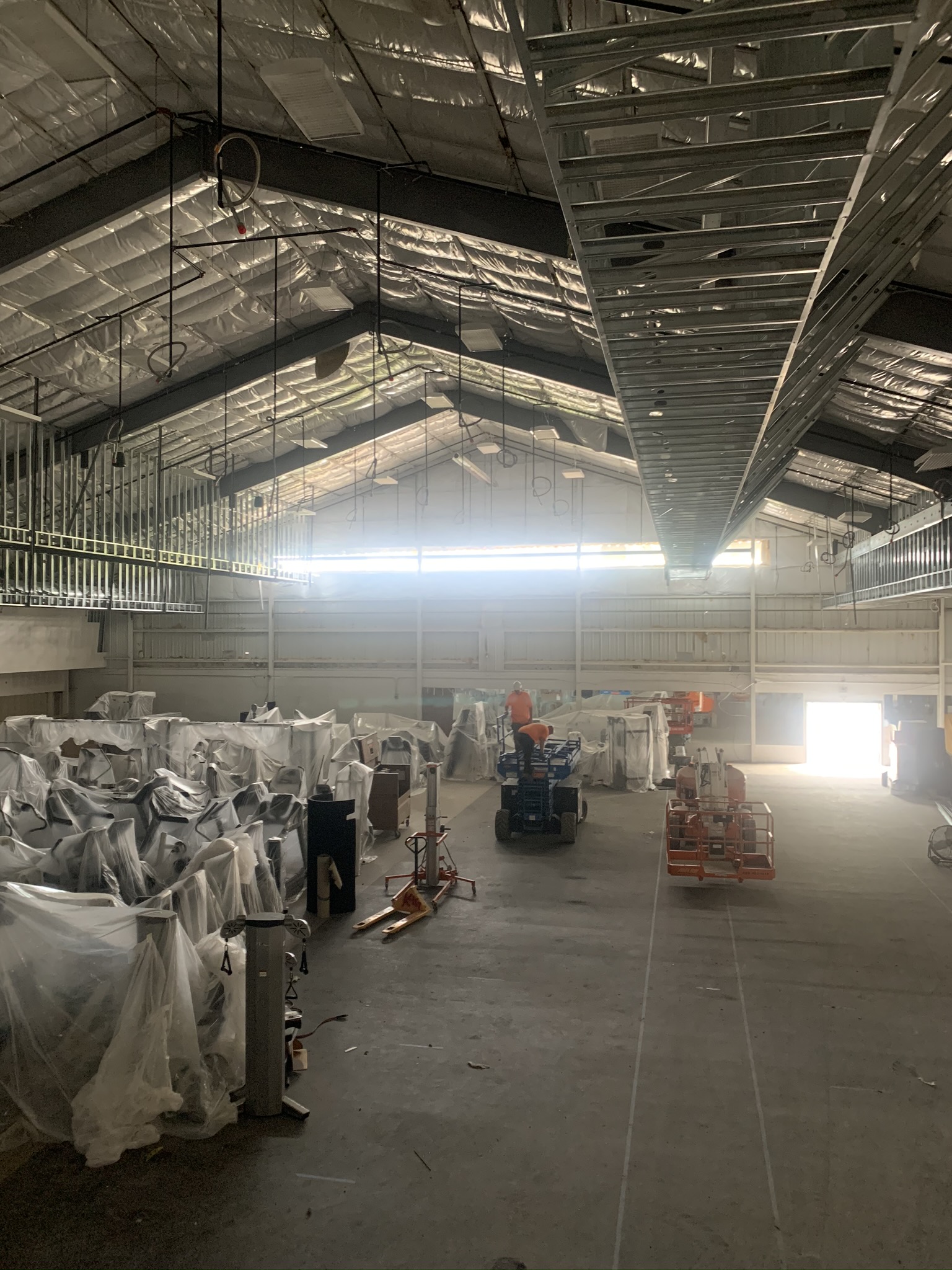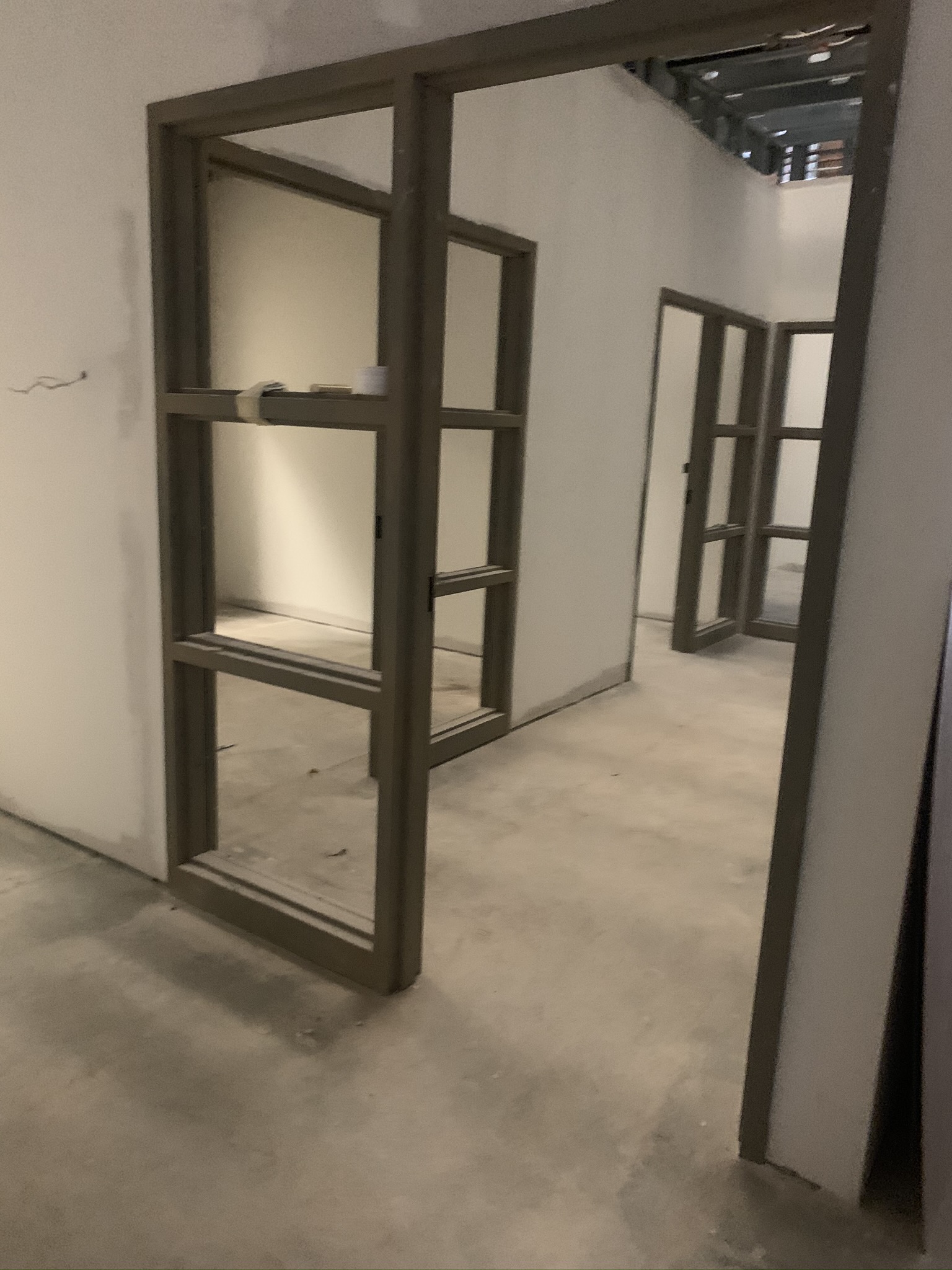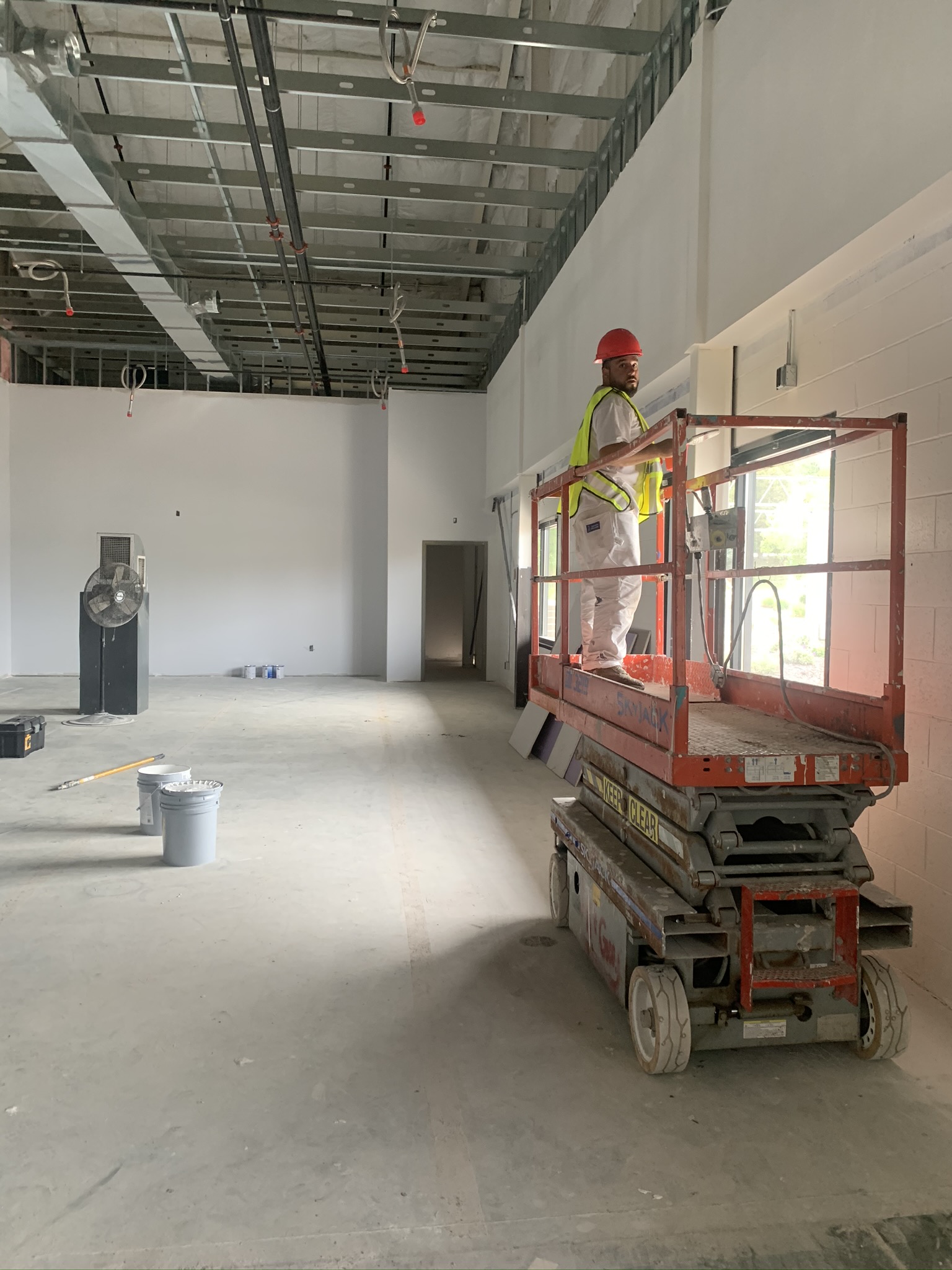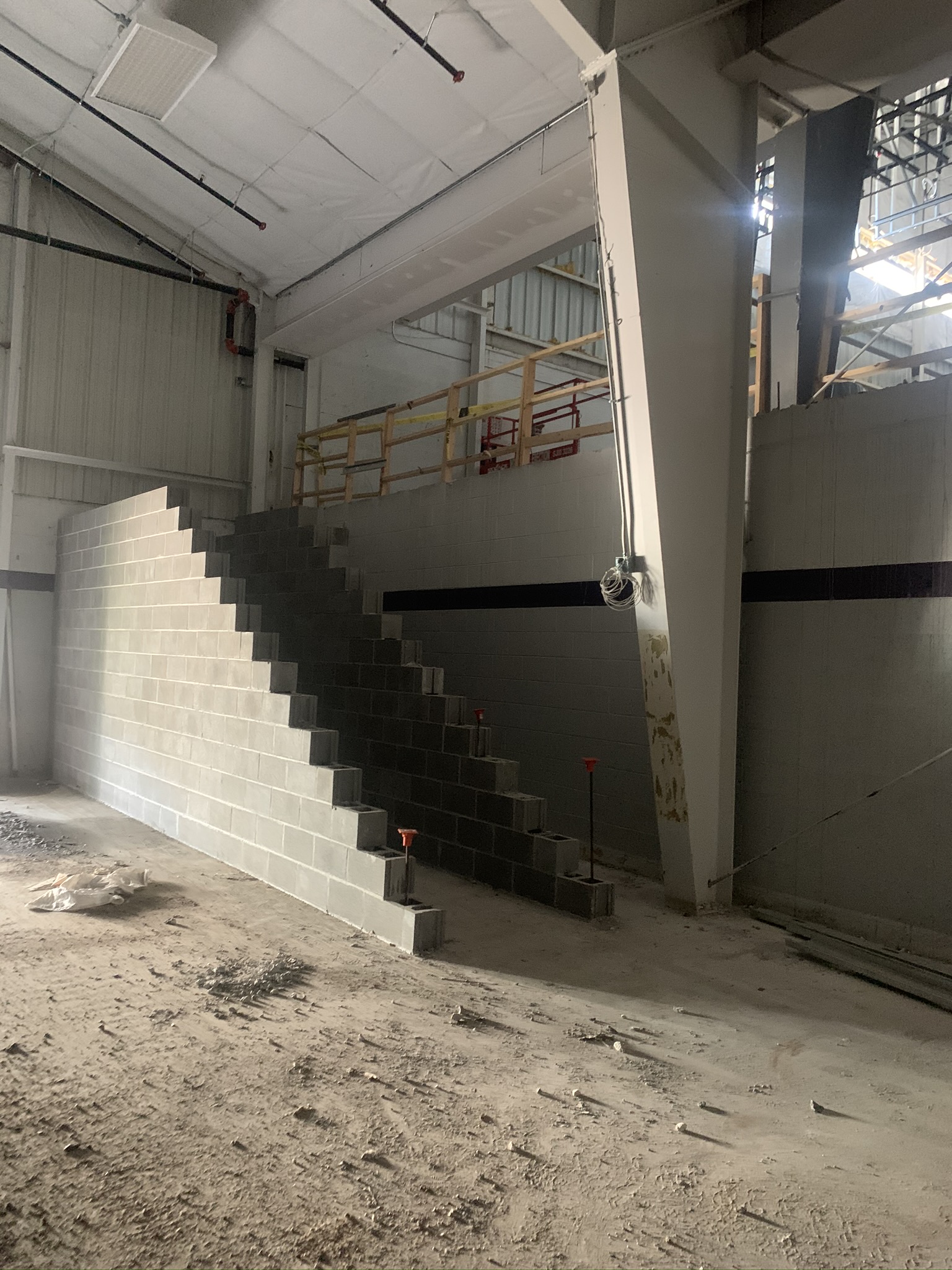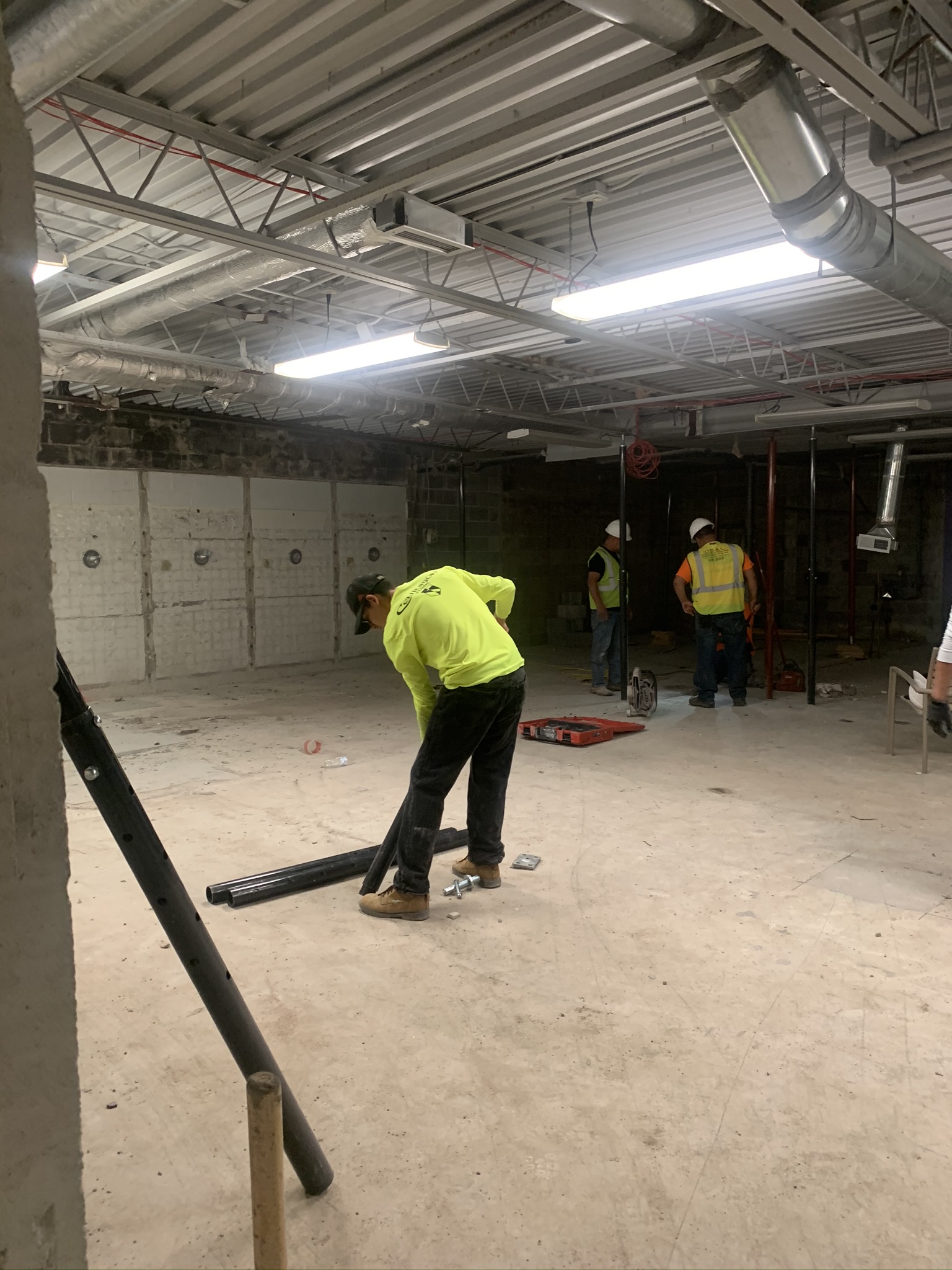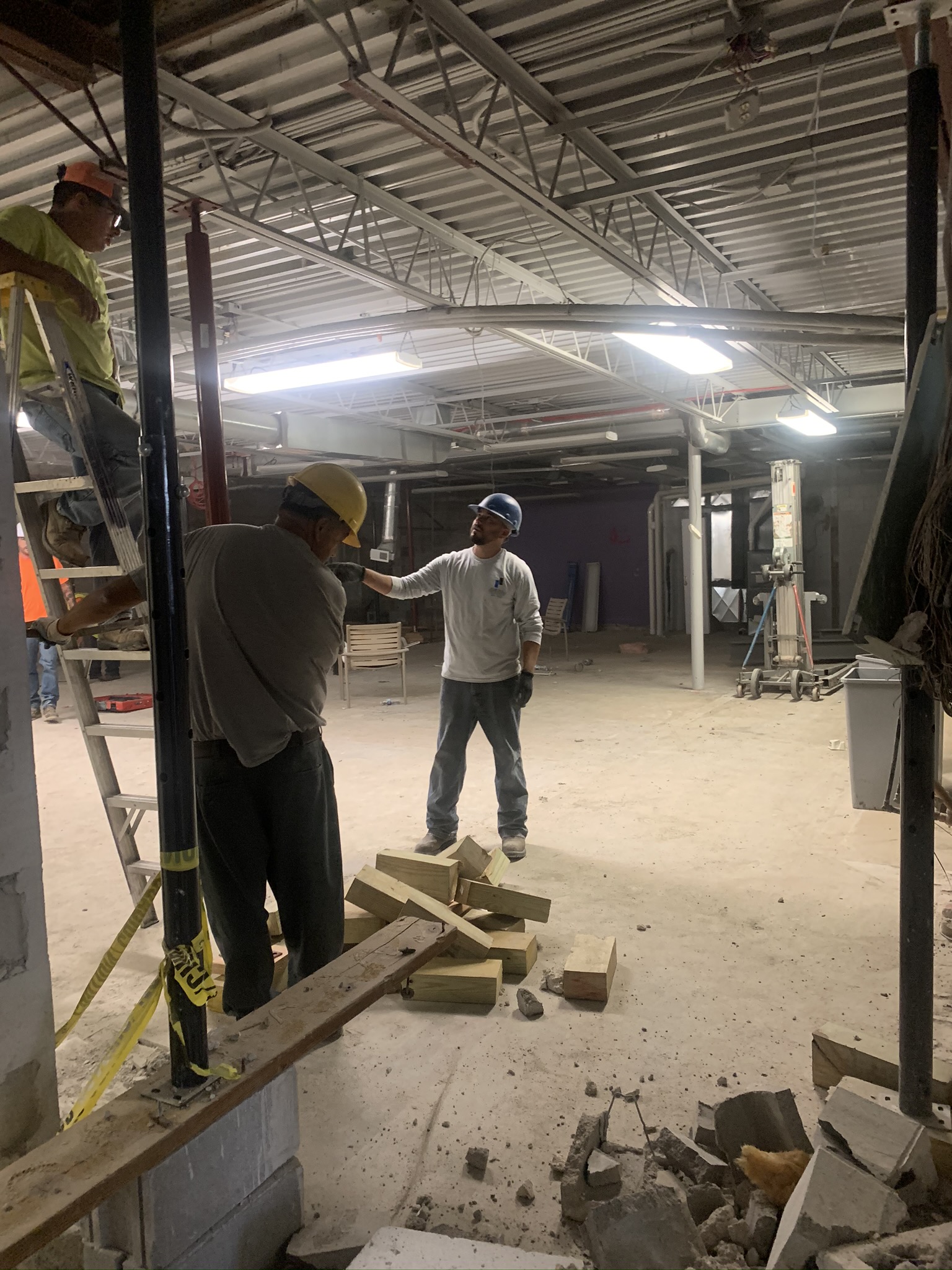 Update 6/15/2020
Lots of demolition complete and we're framing like crazy. Now it's time to really start the transformation!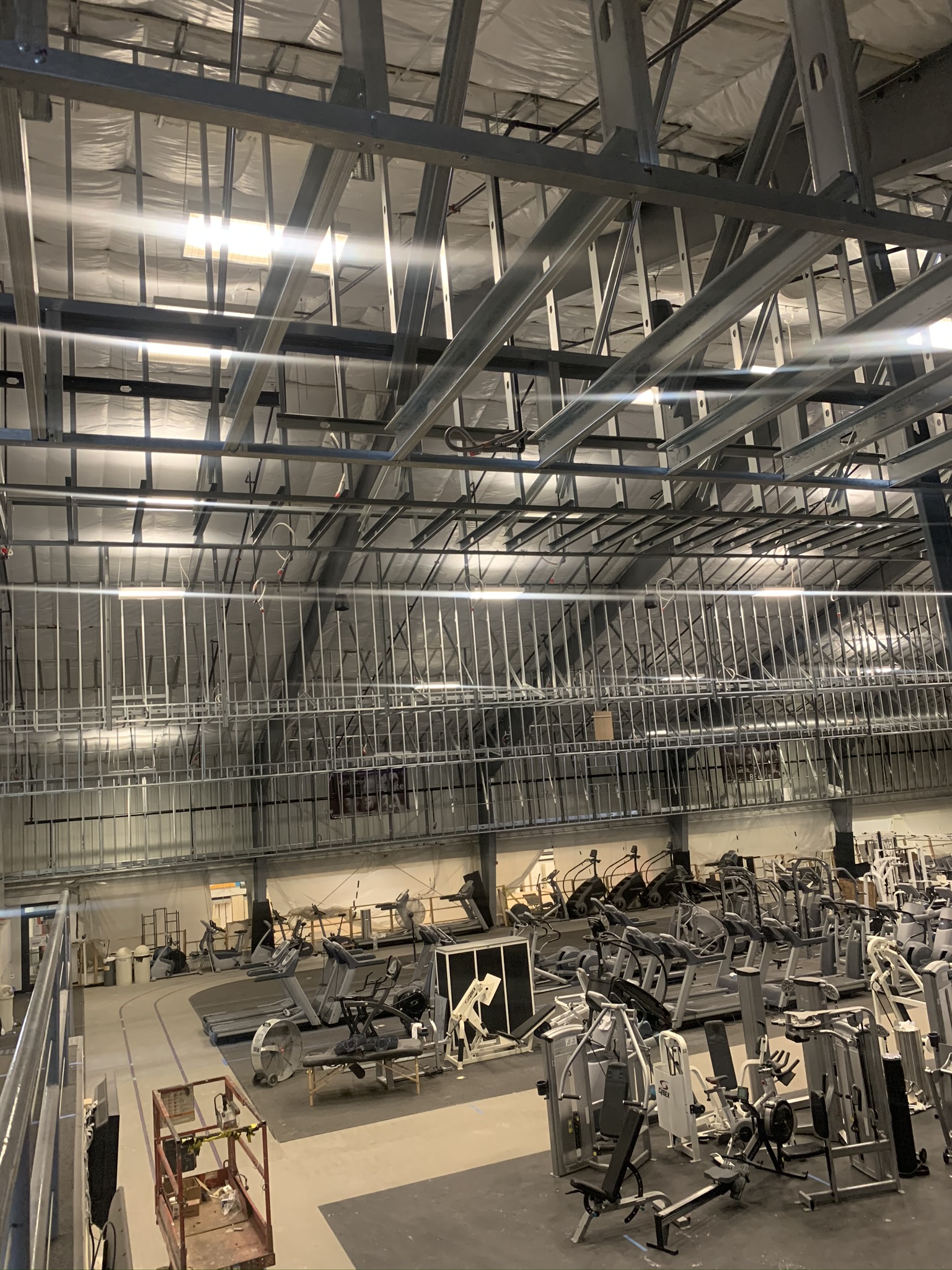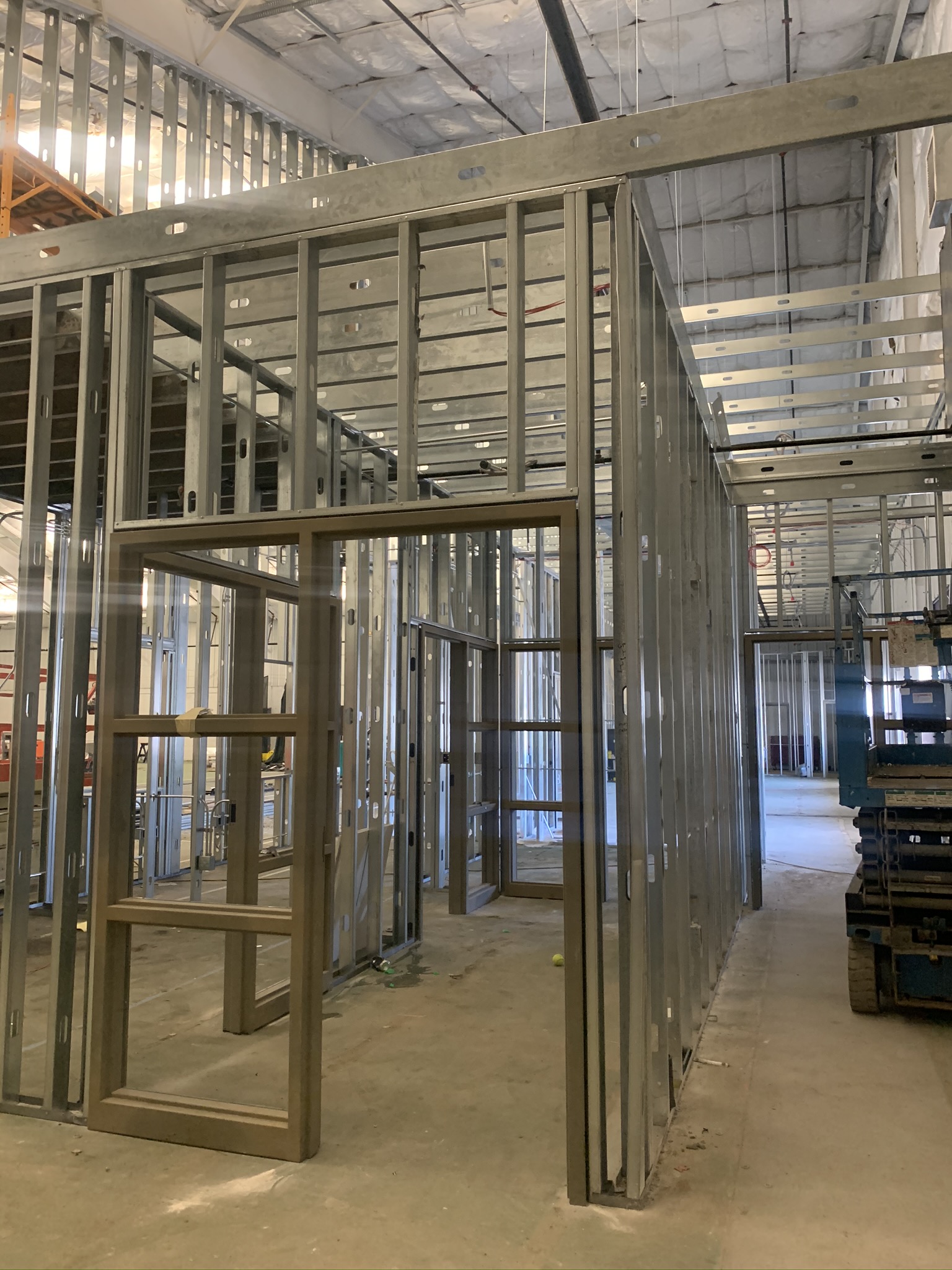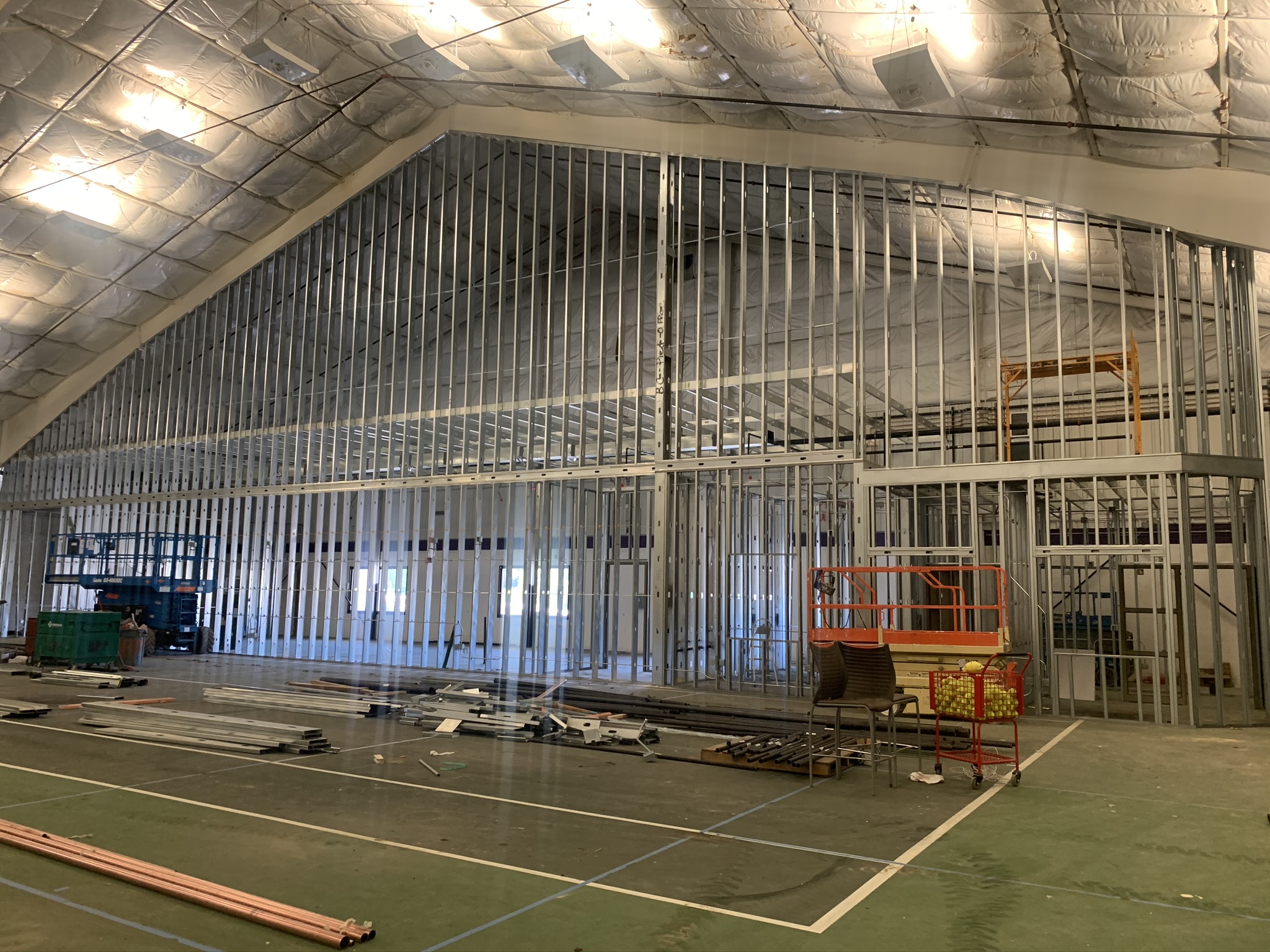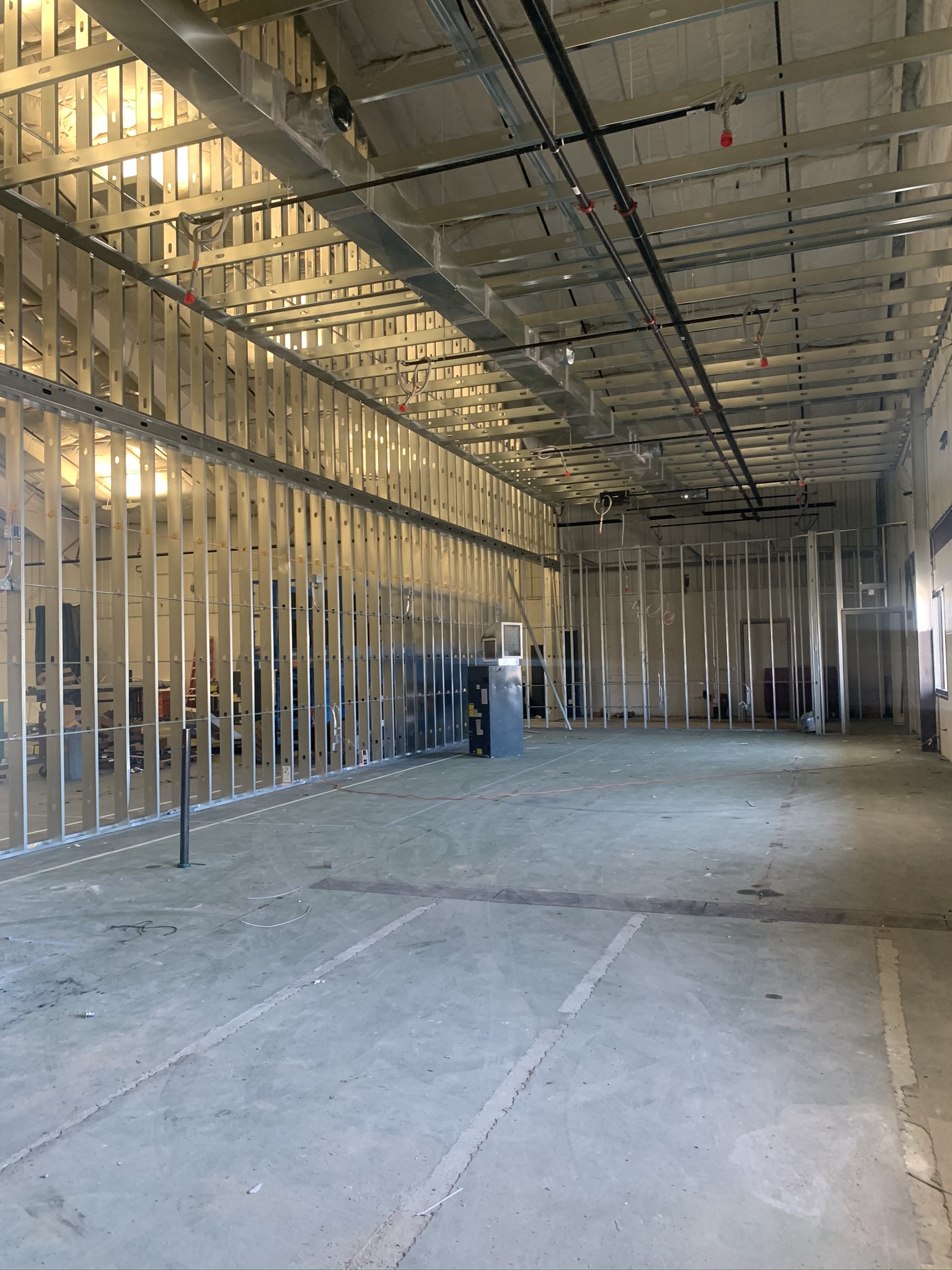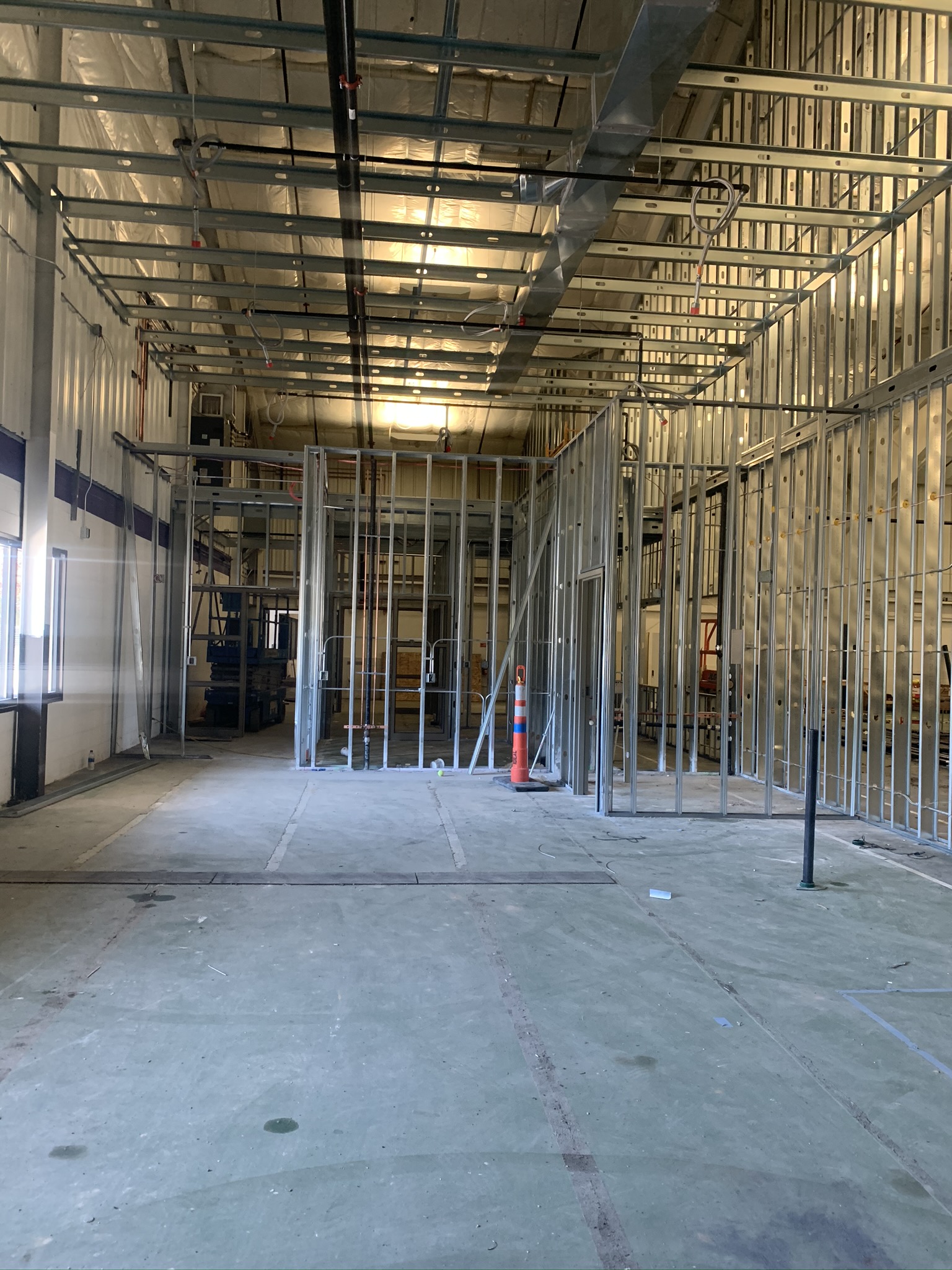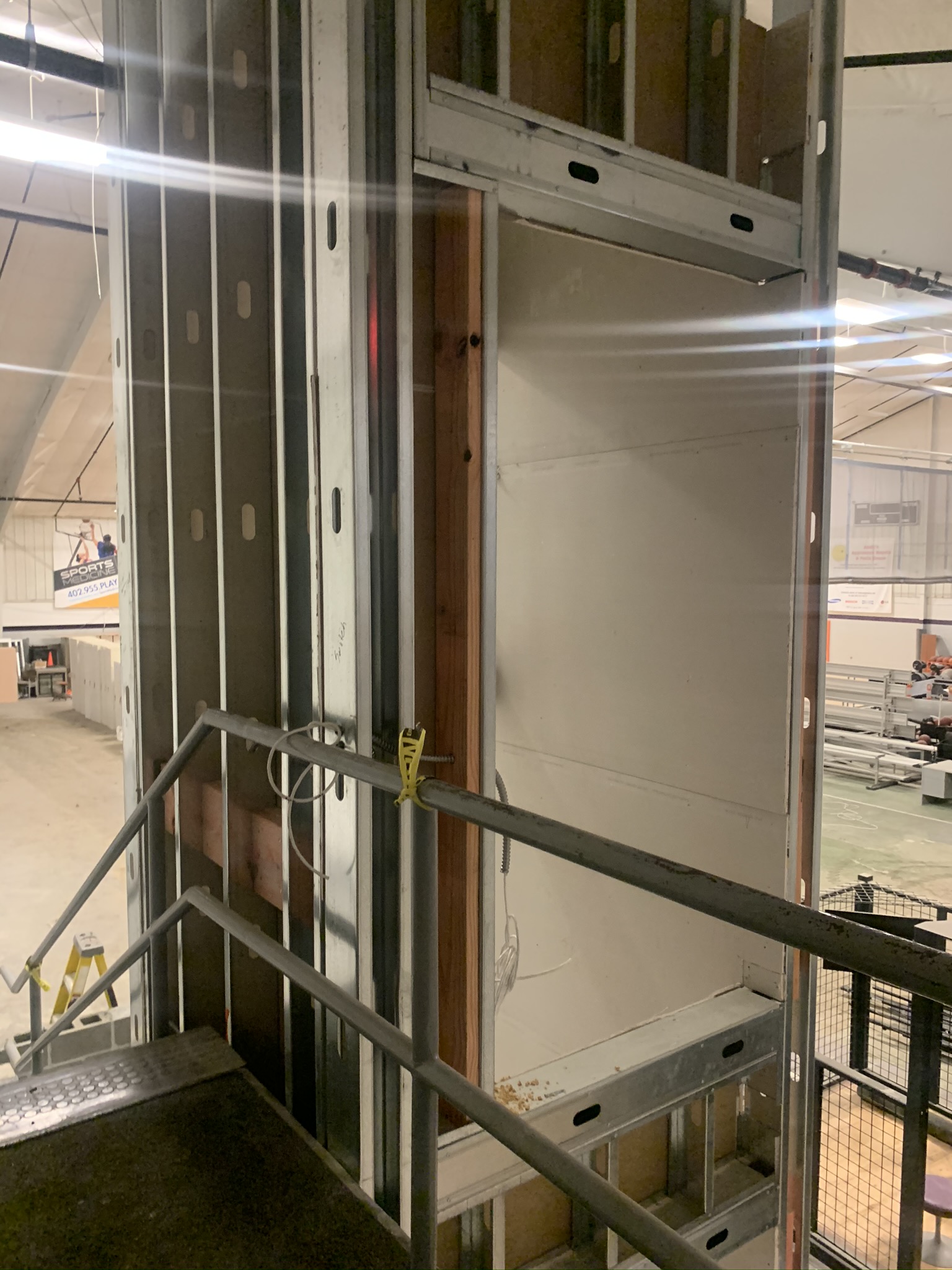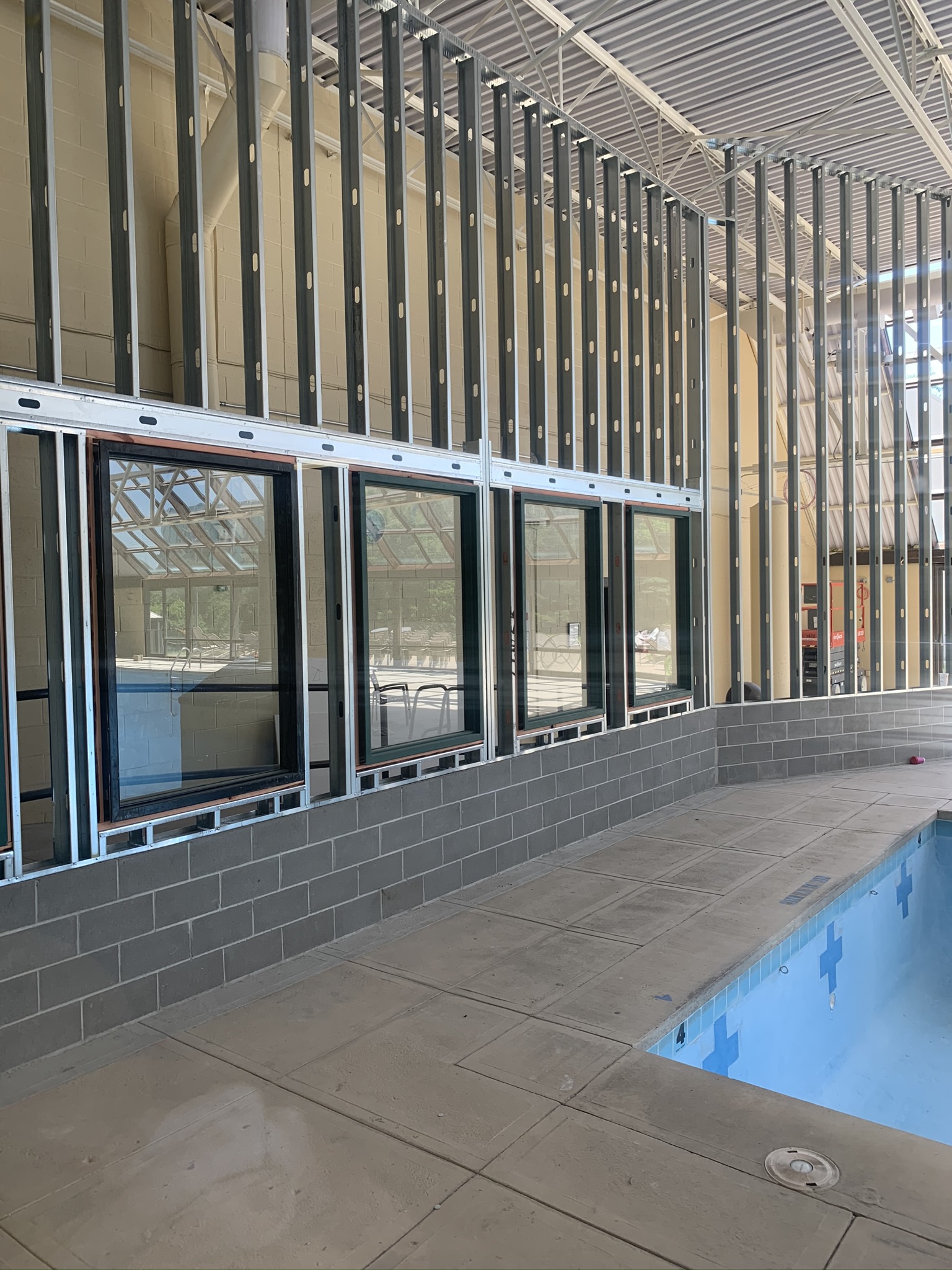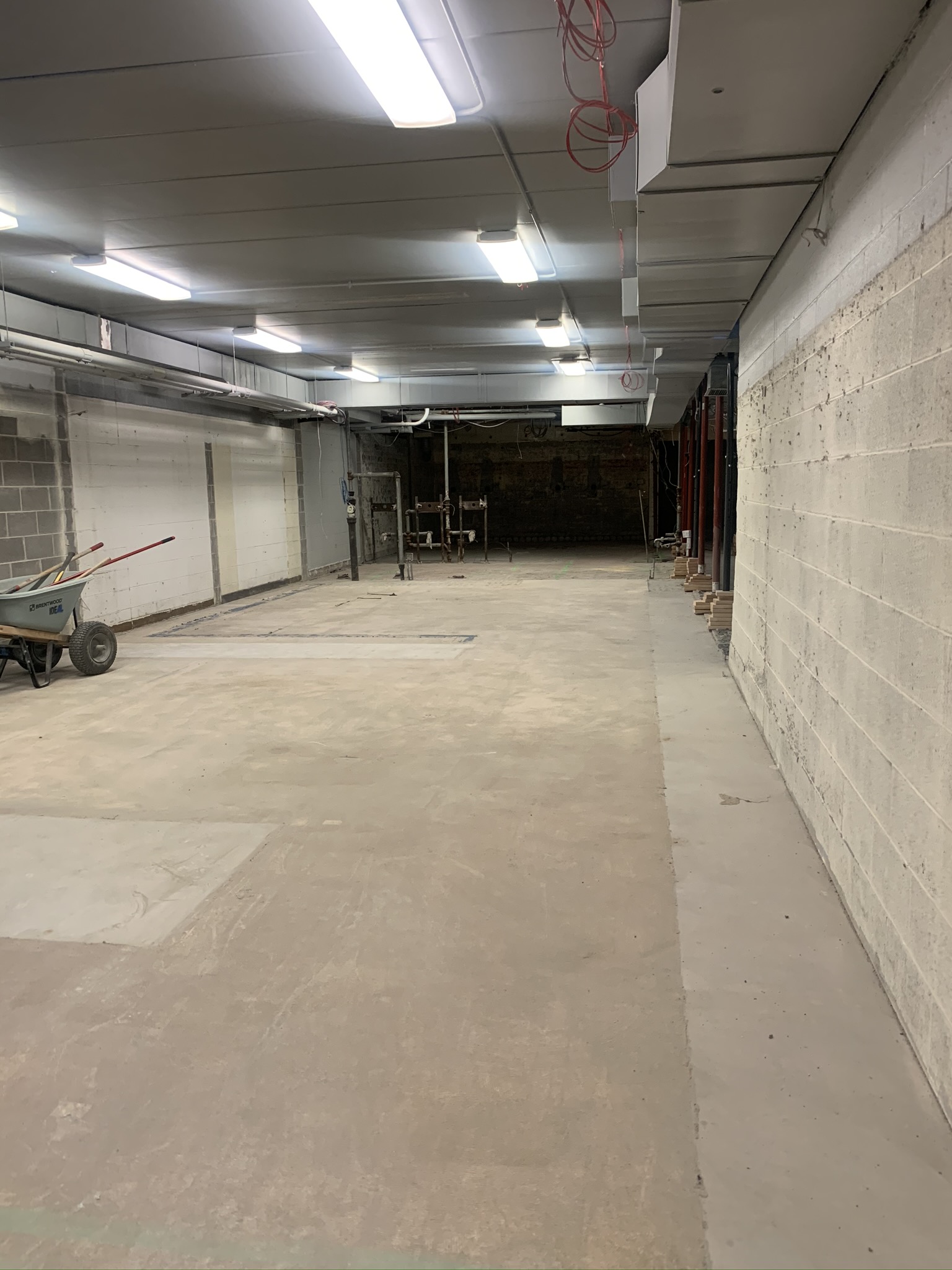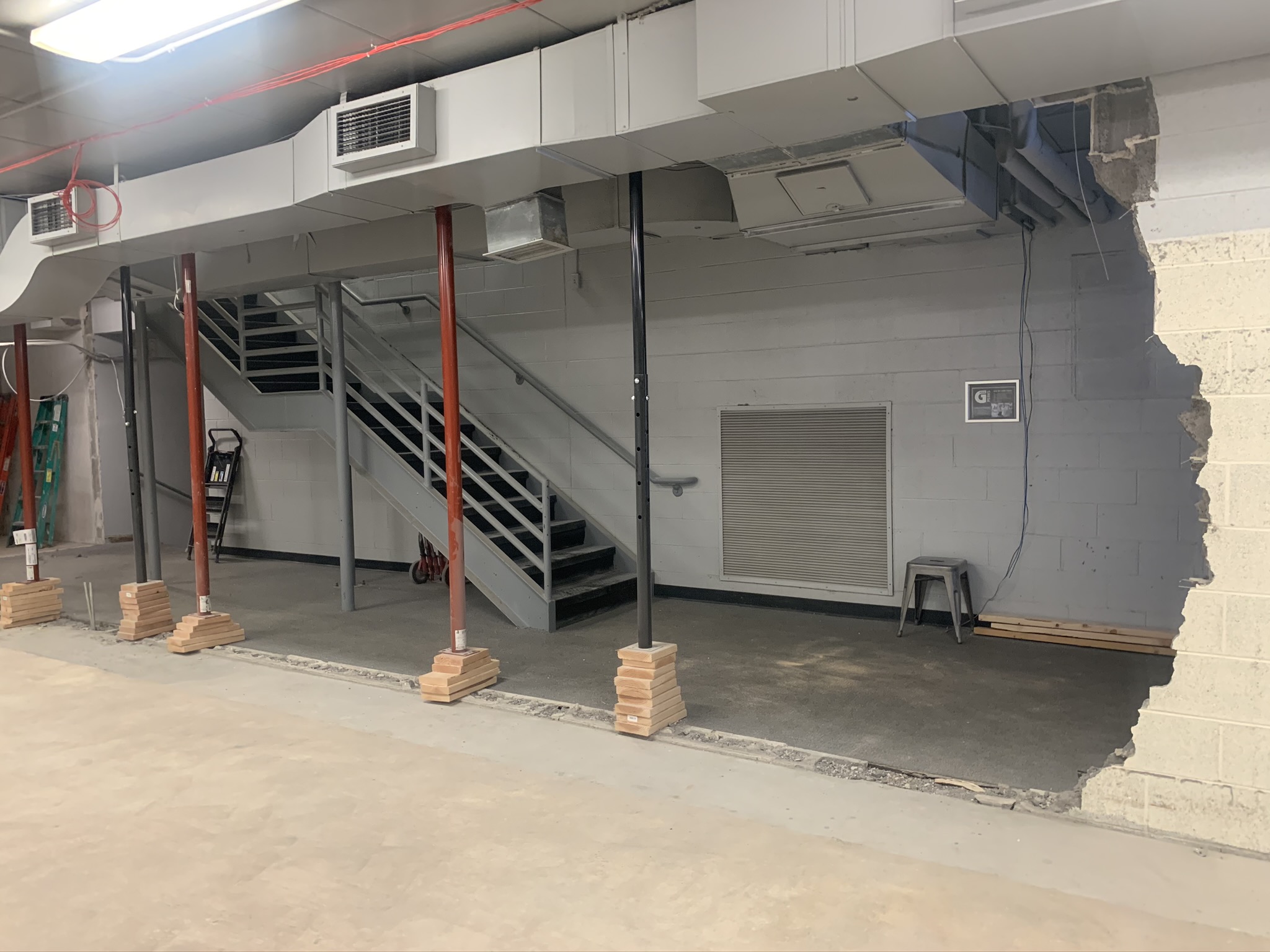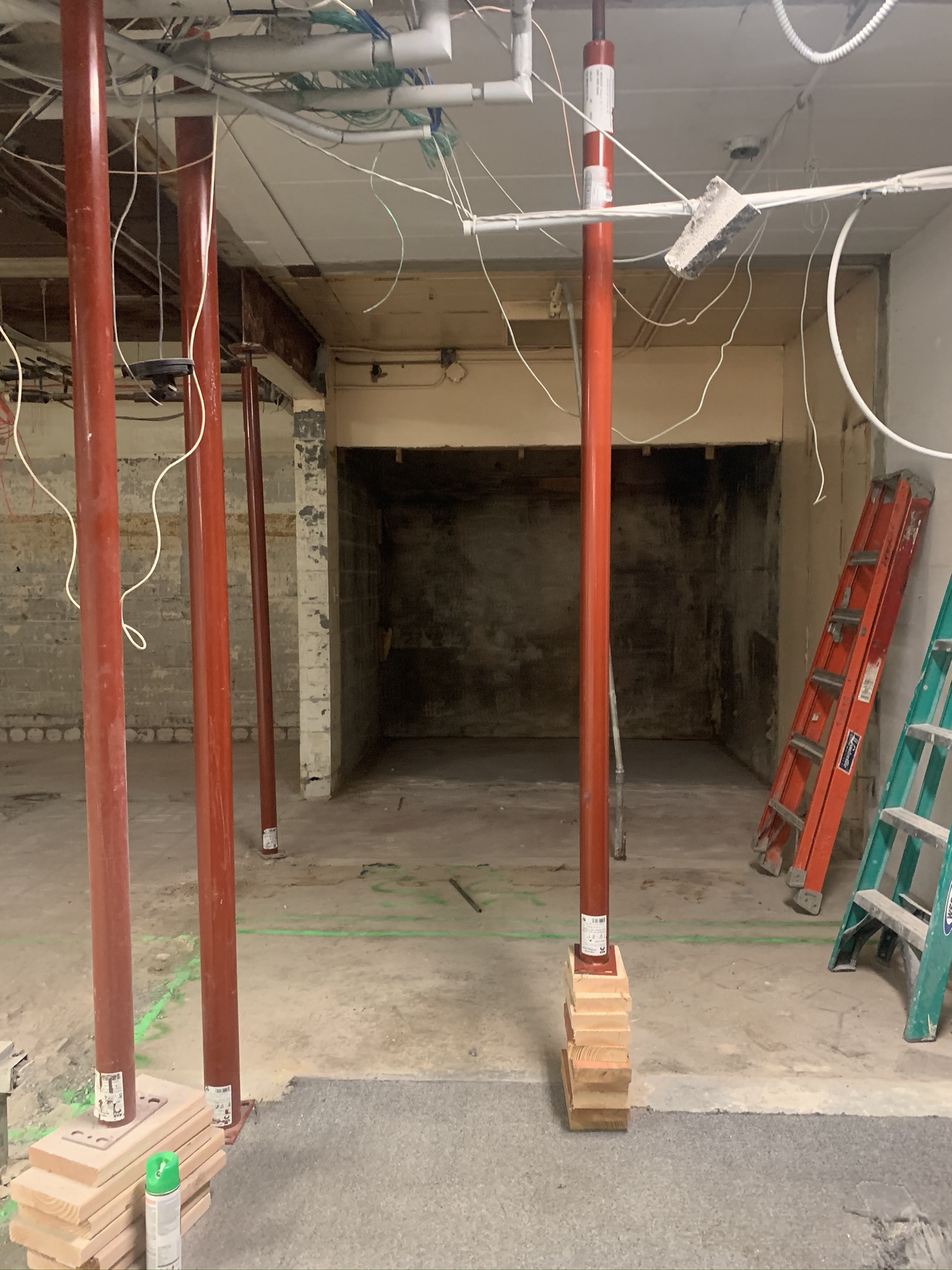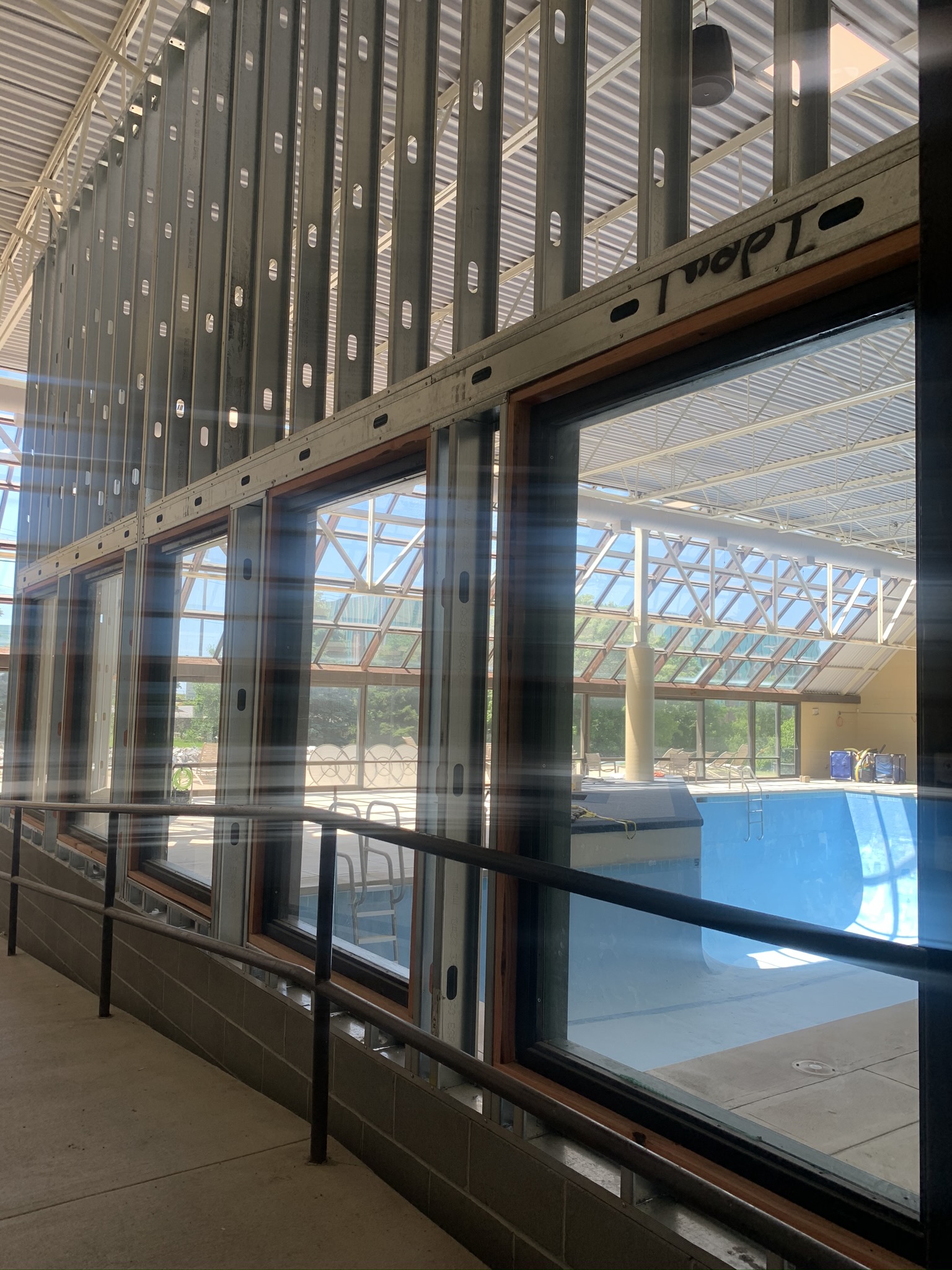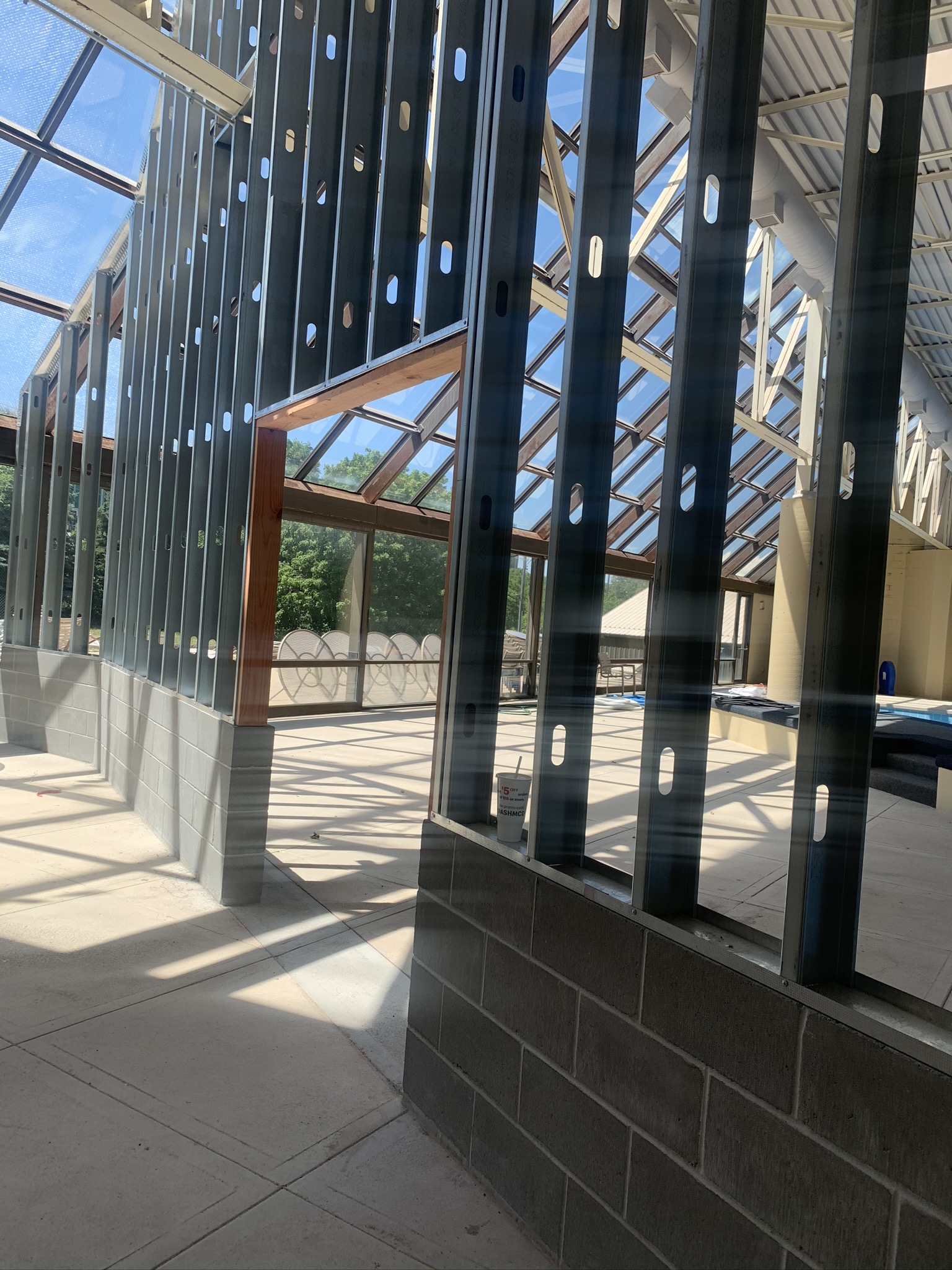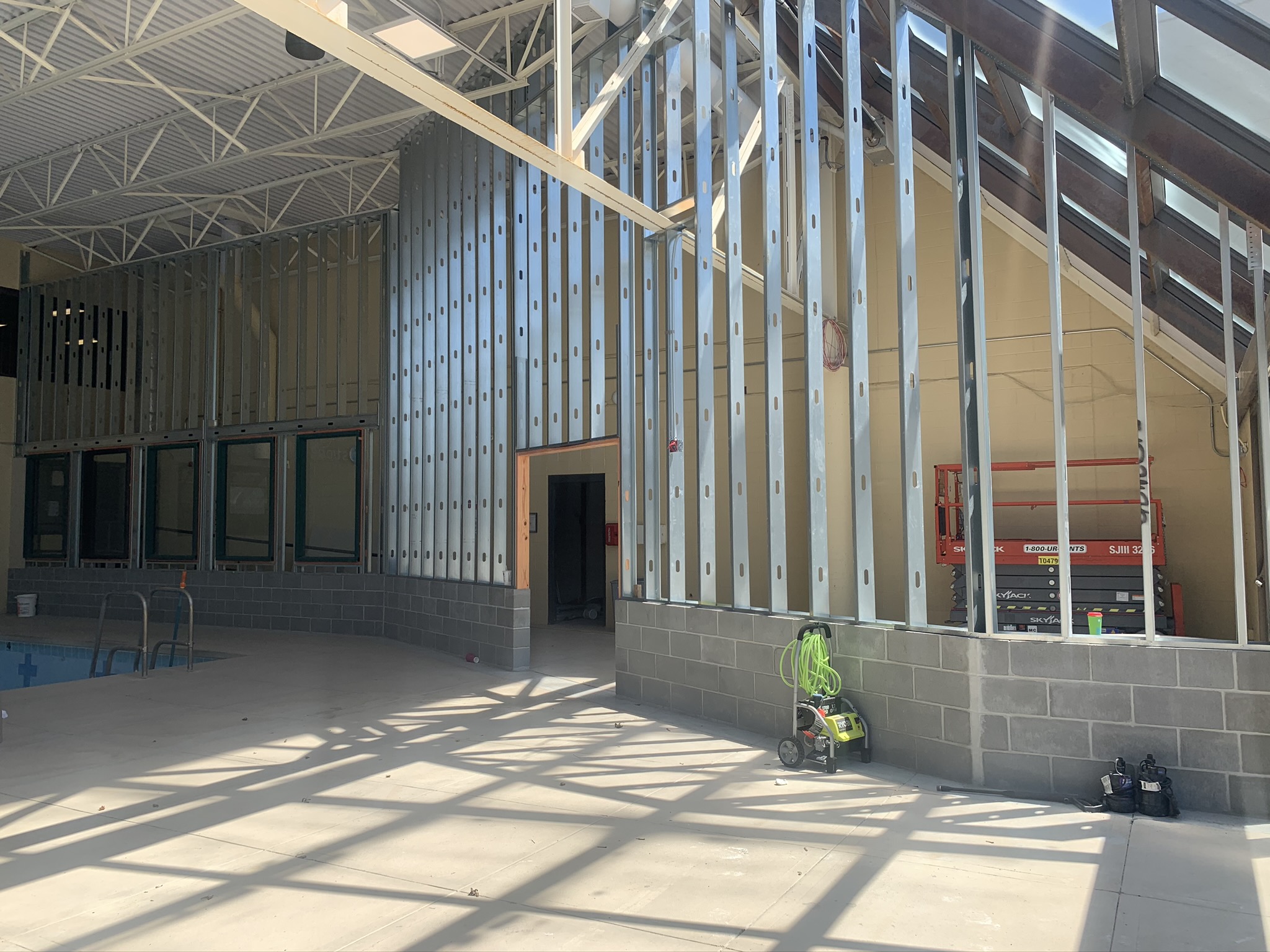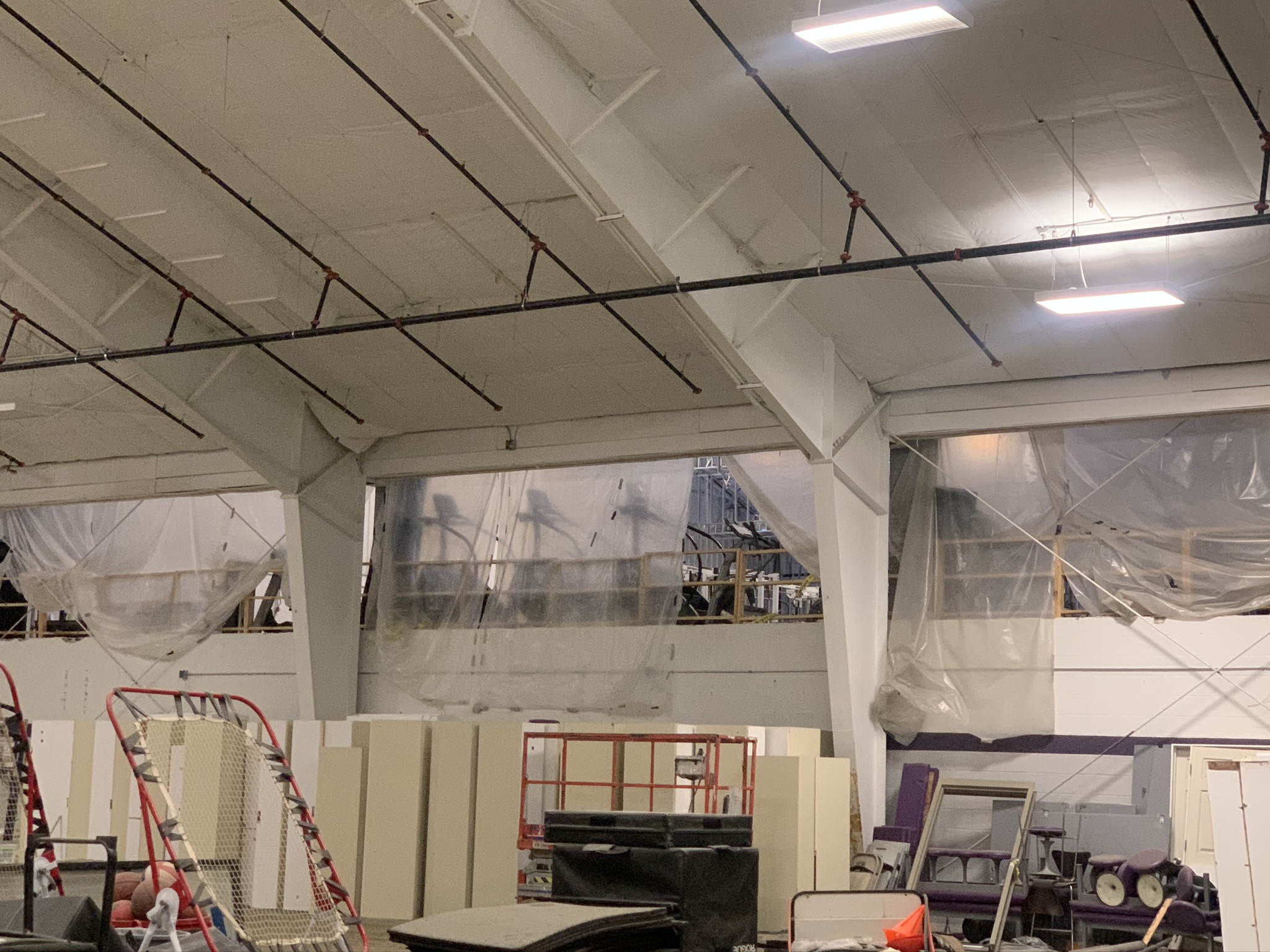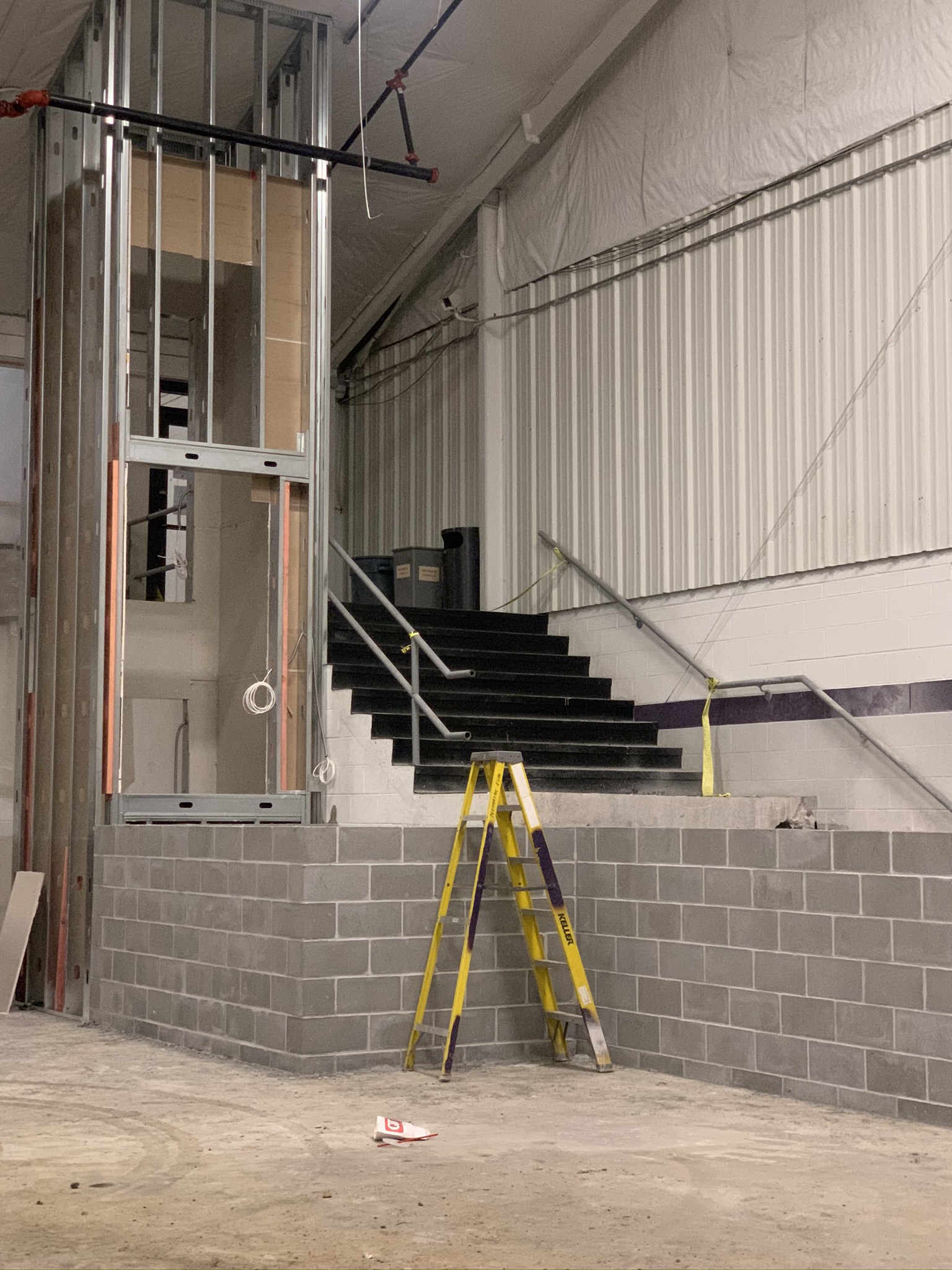 Update 5/7/2020
The demo is in full swing at Westroads! Check out what we've had going on over the last week. Sprinkler and plumbing rough-in continues, Level 2 Soffit framing began along with Misc framing levels 2 and 3. Pool windows were installed, and demo and rough-ins started in the locker rooms. We're working hard to make good use of the closure and make fast progress on the club. We hope to see you there soon!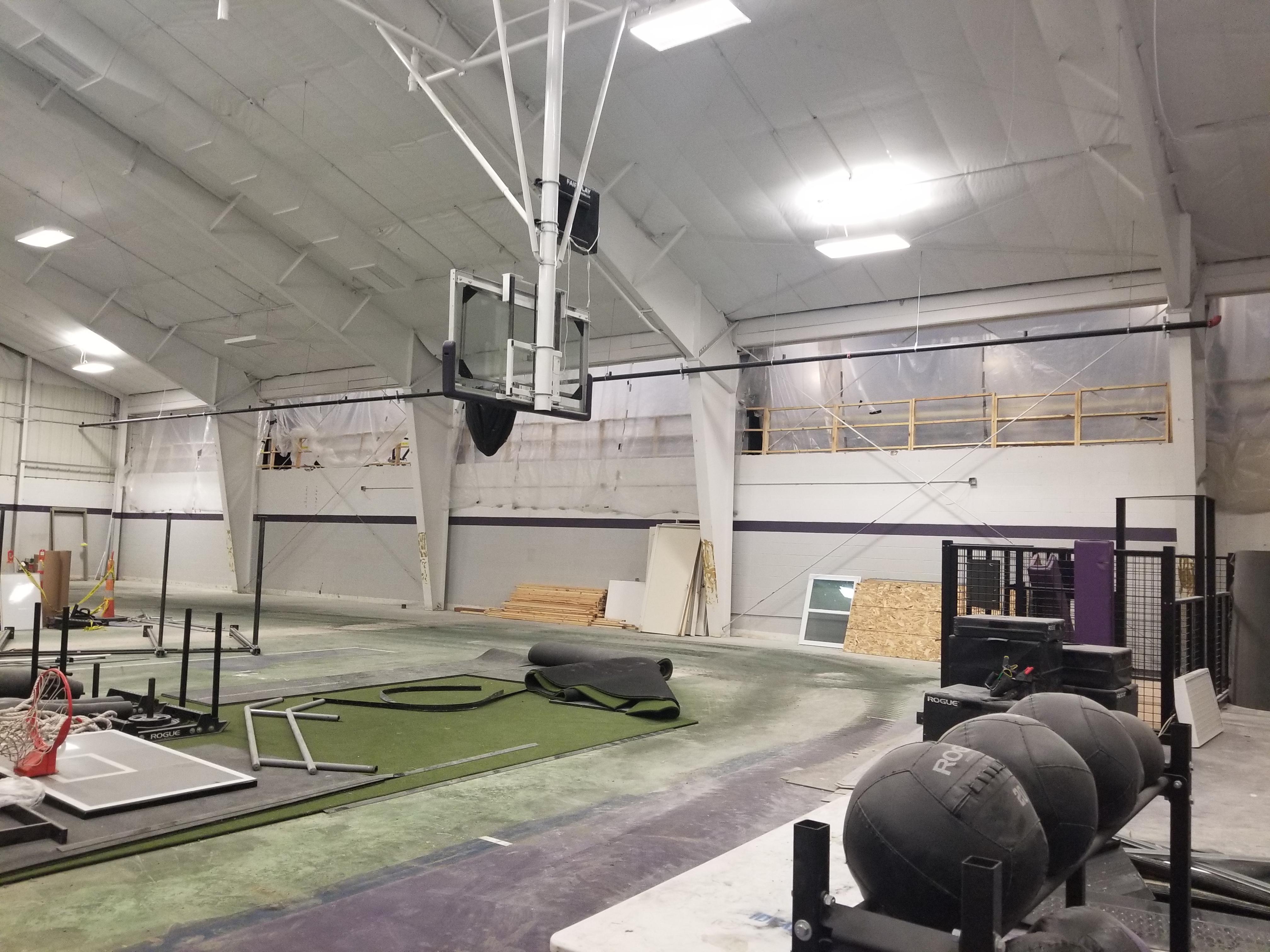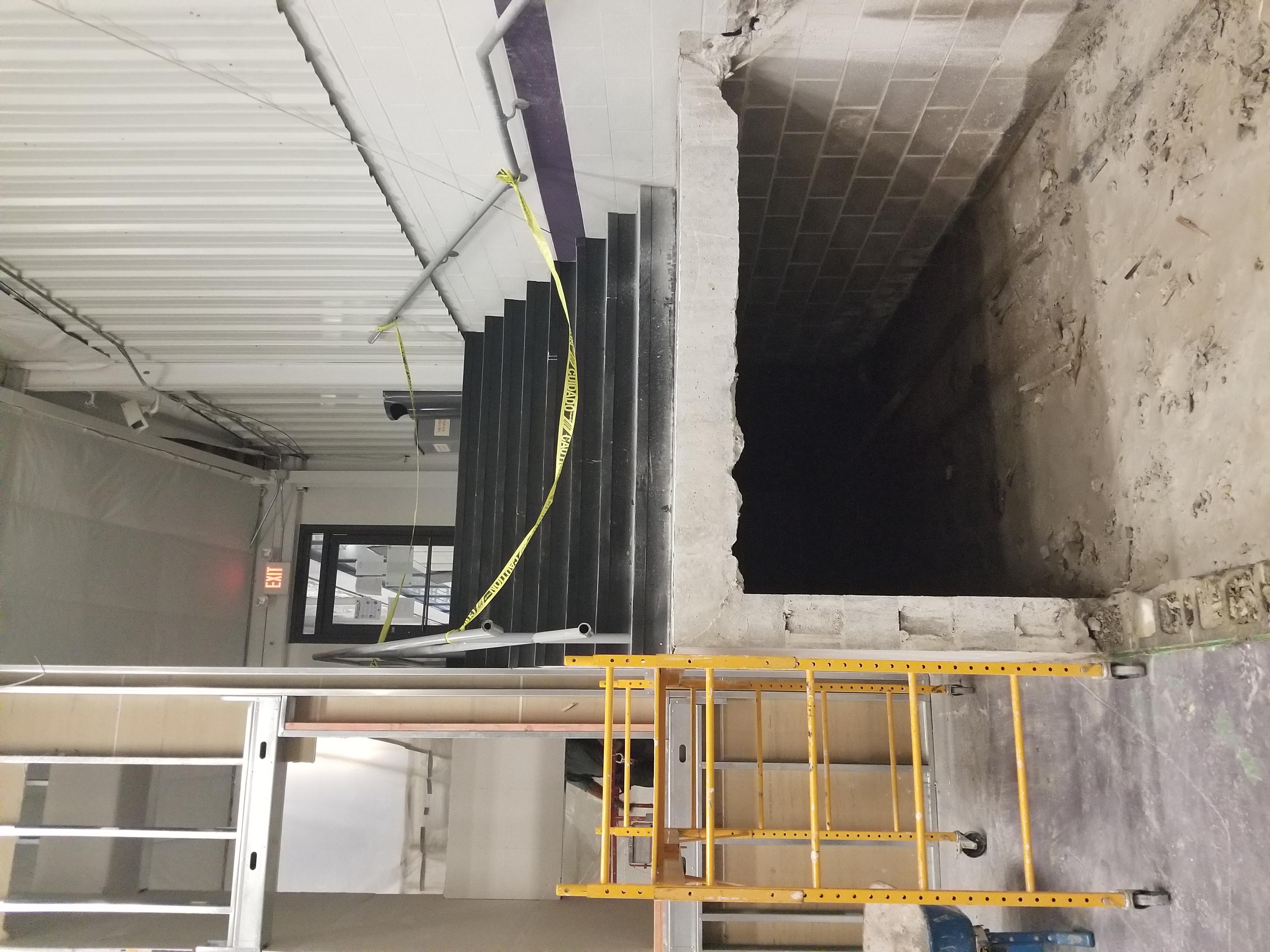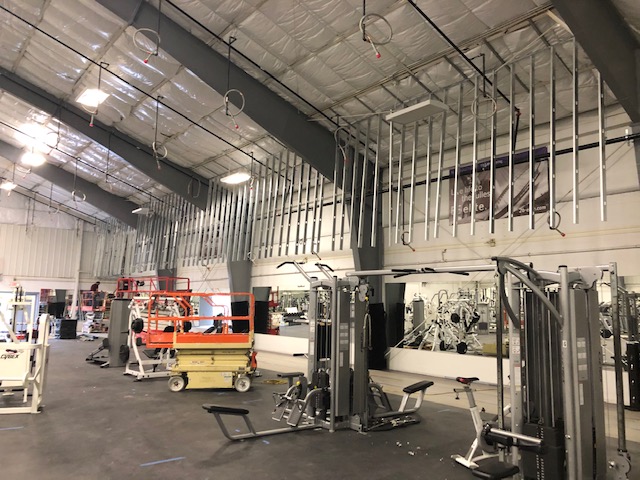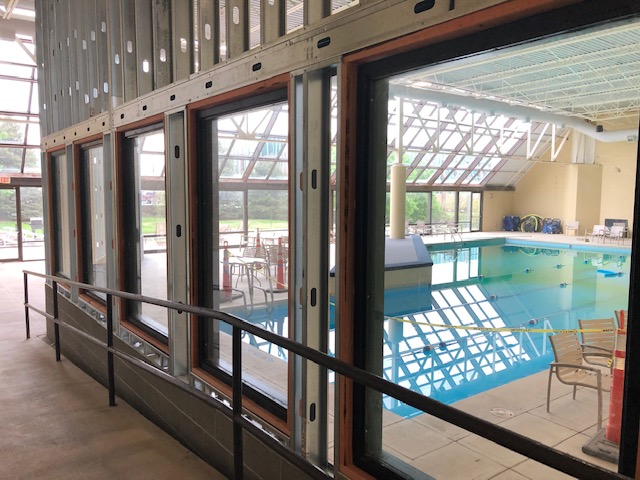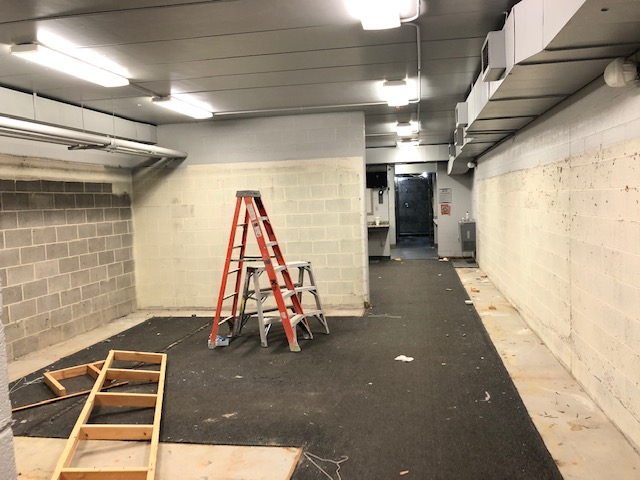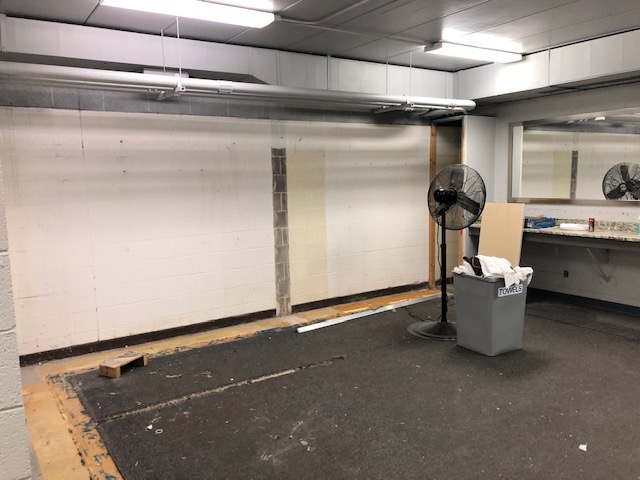 Previous: Genesis Health Clubs to Temporarily Close all Locations
Next: Genesis Health Clubs to Reopen Three Fort Collins/Loveland Clubs Tuesday, 5/26/2020