Gyms in Merriam and Shawnee Kansas | Kansas City Racquet Club | Newly Remodeled Gym
The NFL's $500 million-dollar man and superstar quarterback of the Kansas City Chiefs, Patrick Mahomes, recently filmed his new Head and Shoulders commercial at our newly remodeled KC Racquet Club in Kansas City! Check it out!
Newly Remodeled and Ready for YOU!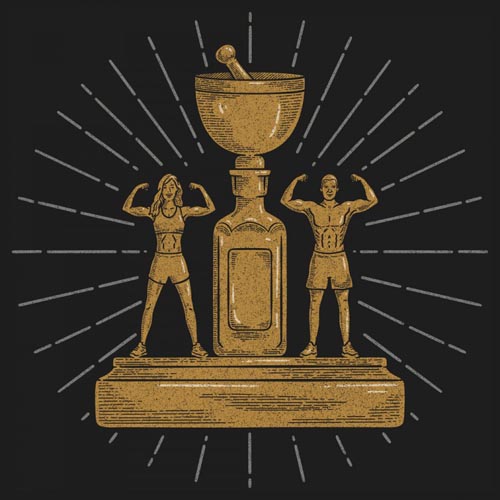 We are ecstatic to share that the construction for our KC Racquet Club location and its multi-million dollar remodel is now complete! With a brand new Cycle studio, luxury locker rooms, expanded floors, indoor climate-controlled tennis, Barre classes, social events, and so much more, we can't wait to welcome past KCRC members and new members of this amazing club to their new gym home.
FREE 3-DAY PASS
Fill out the form on this page for a free 3-day pass to our KC Racquet Club location!
You'll be able to experience all of our luxury amenities, exciting group exercise classes, and top-notch equipment for no cost.
Keep reading for more details on this luxury health club!
Luxury Health Club and Fitness in Shawnee
The KC Racquet Club location is one of the many Kanas City Genesis Health Clubs in the area, and your membership will give you access to over 50 clubs throughout KC, the midwest, and Florida.

Recently acquired from World Gym, KC Racquet Club stands out from the rest as a world-class, recently remodeled fitness and tennis club.
Tennis for all!
This newly improved location is so much more than a luxurious fitness club, but also a state-of-the-art tennis facility that welcomes players of all levels to come to learn the game, improve their skills, play, compete, socialize and enjoy the game of tennis.
We have 13 courts. 5 are indoor, 2 are outdoor, and 6 are indoor/outdoor interchangeable courts that a bubble dome can cover.
We got the Goods
With top-of-the-line elliptical machines, treadmills, stationary bikes, and more, we have the tools to get your heart rate up and keep it there.
In addition, we have a broad selection of new weight training machines to help you get stronger. With selectorized strength machines, you can target individual areas and muscle groups and attack them from different angles.
We also have barbells, dumbbells, racks, and benches, the core of any good strength training program. Whether you're an Olympic lifter, a powerlifter, a casual lifter, or a first-time lifter, you'll find everything you need to lift something heavy.
KC Racquet Club also offers relaxation to help your heart rate come down after a hard workout! Memberships include access to a newly remodeled Steam room and Sauna, expert Personal Training, Diet and Nutritional Counseling, Juice Bar, and unlimited Group Exercise Classes in brand new and beautiful exercise rooms! Fill the form on this page to set up your free pass to try the club out!
IT'S A GROUP FITNESS PARTY!
New to working out? Ready to try something new? Try any one of our free Group Fitness classes offered daily, unlimited and free with your membership! From Zumba to spin, there's a class for you at our Merriam location.
Our skilled fitness instructors at Genesis KCRC work hard to make every session challenging, engaging, and a lot of fun. No matter your skill level, age, interest, or specific needs, our instructors can modify the class to suit you. These classes are inclusive to everyone!
Our classes are FREE and offered daily with your membership!
Click here to check out our daily group class schedule.
THE BEST CERTIFIED PERSONAL TRAINING
Want personal training? Train with the Pros at Genesis Health Clubs Merriam, who can help you live a healthy life and get you where you want to be.
Here, we design a workout plan tailored specifically to you. We're known for motivating and challenging members to take their achievements to the next level. Whether you're looking to lose weight, improve your mental health, improve your flexibility and motion, grow your strength, or build muscles, our team of results-based and certified trainers will get you where you want to be.
They'll go at your pace and listen to your needs while working closely with you to establish a personalized fitness routine. Personal training is helpful for anyone, from complete workout beginners to professional athletes.
Let our staff help you succeed on your health and wellness journey and keep you accountable as you reach fitness success.

CONVENIENT CHILD CARE
If you need someone to watch the little ones while you put in a great workout, look no further than the Kids Club child care at Genesis Health Clubs. It's open at convenient times, so any time is a great time to run errands, workout hard, or meet up with friends.
At Kids Club, children are active, engaged, and happy to be supervised by our CPR-certified childcare experts. Serving children ages six weeks to 12 years, our Kansas City Racquet Club Kids Club offers a fun and welcoming environment, where kids play games, do crafts, exercise, or watch movies, all while being supervised by our friendly and professional staff!
You can add your child onto your membership for unlimited monthly visits, or you can drop in at any time within Kids Club hours for a low, affordable fee.
Learn more about the Genesis Kids Club childcare offered at our Merriam location.
See what all the fuss is about!
If you fill out the form on this page, you'll receive a free 3-day pass to our facility. You'll be able to try out all of our amenities and equipment for free, receive more details on the club, and even receive an exclusive tour of our amazing Kansas City health club if you'd like.
You can stop by at any time and take an exclusive tour of the new and improved, sure to stun, greatly expanded, well-worth-the-wait, member-focused Genesis KC Racquet Club!