Halloween Kids Club Hours
On the evening of October 31st, Kids Club will be temporarily closed in observance of Halloween festivities.
Gyms in Kansas City | Genesis Liberty
The Best Gyms in Missouri!
Don't believe us? Here's proof: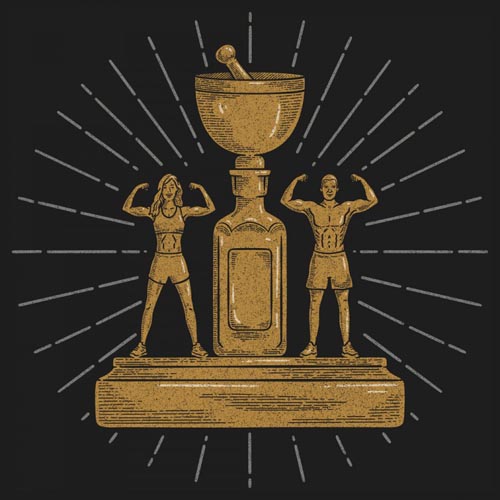 Our Liberty club is one of the newest Genesis locations in the larger Kansas City area. Acquired from Gold's Gym in April 2016, this Liberty fitness center is well-equipped with all you need to put in a great workout and find real results. Results for Life!
FREE 3-DAY PASS
Fill out the form on this page for a free 3-day pass to our Liberty location!
You'll be able to experience all of our luxury amenities, exciting group exercise classes, and top-notch equipment for no cost.
Keep reading for more details on this luxury health club!
Brand New Workout Equipment!
Recently, Genesis Liberty upgraded in a major way by adding brand new workout equipment. This KC club now has the best cardio and strength training machines, sweet new power racks, platforms, bumper plates, a gorgeous new mirror in the Group Exercise studio, and a wide range of free weights. All brand new and ready for you!
Luxury Amenities for Members
Not only is Liberty stacked with brand new fitness gear, but it also has luxurious features that are sure to make each visit to Genesis Health Clubs feel special.
Liberty amenities include a cycle/spin studio, a Functional Training Area, and upscale locker rooms with locks. Our spacious locker rooms have showers with high-end hygiene products for member use, so you can go from workout to work or whatever your needs may be.
Recap on Liberty's Special Features:
Brand new workout equipment - new power racks, platforms, bumper plates, and more!
The best in cardio machines
Rows upon rows of free weights
Top-of-the-line weight and strength training machines
Experienced staff of Group Fitness instructors
Social events for members
Functional Training Area
Cycle/Spin studio
Upscale locker rooms
Dry saunas
Yes, Dry Saunas! Come Unwind & Relax!
This KC club features dry saunas in both the men's and women's locker rooms. After a tough workout or a hard day at work, come sweat it out at Genesis Liberty.
There are so many health benefits to sauna time, including improved blood circulation, lowered blood pressure, muscle recovery, decreased stress and anxiety, and disease prevention. Who wouldn't want to reap some of these health benefits?
Group Fitness for All Ages and Skill Levels
Our experienced group exercise instructors lead daily classes that address a wide range of target areas. Class offerings at Genesis Liberty include Pilates, yoga, Group Fight, Zumba, cycle, step, core, strength training, interval training, and cardio, to name a few.
All group fitness classes allow you to go at your own pace and are all included with your Genesis gym membership. Taught by our enthusiastic and knowledgeable staff, you're sure to find a new workout jam, and some new workout buddies!
These classes are free with your membership and offered on a daily basis. Our classes allow you to have fun while getting your body where you want it to be. So try one class or try them all!
Check out our Group Fitness class schedule here!
Train with the Best and See Lasting Results
Are you looking for a more personalized approach to meeting your fitness objectives? Look no further! The Genesis Health Clubs Liberty gym has a talented Personal Training staff here for you.
Personal Training is effective for all ages and fitness levels. A professional trainer can help motivate and instruct you and can help you identify strengths and weaknesses within your body that you might have overlooked working out on your own.
Whether your goal is weight loss, healthy weight gain, athletic performance, improving your mental health, or looking and feeling better, we can customize a program just for you. Let our personal trainers in Kansas City work with you at a safe and comfortable pace, with your specific needs and goals in mind. Together, we can help you improve strength, flexibility, stamina, and stress level.

Child Care While You Workout
Life is busy. We get it! That's why we offer convenient services at Genesis Health Clubs to help make life a little easier. If you were in search of a Kansas City gym with child care, we got you covered!
Our Liberty club has the most fun Kids Club, where we watch the kids while you go to work, workout, run some errands, or see your friends. Our Kids Club staff is experienced and CPR-certified. Children who attend Kids Club are kept engaged and safe while enjoying fun learning activities, games, crafts, books, movies, and more.
Learn more about Kids Club at Genesis Liberty here.
Access to Genesis Gyms Across 6 States!
Over 40 clubs for the price of one? Now that's a steal of a deal!
Not only does your Liberty gym membership grant you access to the many Genesis Health Clubs in Kansas City and the surrounding areas, but also to other gold-level clubs in the Midwest and Mountain States!
Check out some of our most popular KCMO clubs through the tab below:

Ready to Try Genesis? Come in with a Free Pass!
Are you ready to get started with our Kansas City gym network? We are here to provide the fitness support you need!
Fill out the form on this page to claim a free 3-day pass to try out our facility and amenities, or come take a free tour by visiting the club at any time convenient for you. Our fitness advisors will answer any of your questions and show you around the club, highlighting what makes Genesis special. We're here for you and want you to make the right decision!