Personal Training
The Best Personal Trainers in Kansas!
Genesis' certified personal trainers will help you meet all of your health and fitness goals. Our Olathe location offers personal training sessions designed to educate, motivate and empower you to make life-changing achievements.
To learn more about our Personal Trainers in Olathe, KS, and to receive a free training session, click on the tab below: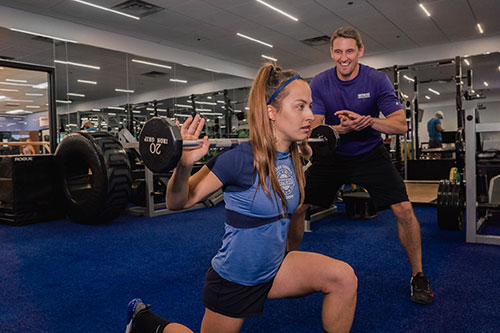 Whether your goals are weight loss, athletic performance, improving your health, or looking and feeling better, we can customize a program just for you. Our personal trainers will work with you at a safe and comfortable pace, with your specific needs and goals in mind.
Personal Training is effective for all ages and fitness levels. A professional trainer can help motivate you, instruct you, and help you identify strengths and weaknesses within your body that you might overlook on your own. We can help you improve strength, flexibility, stamina, stress level, and many other vital factors that will help you feel better every day.