Reserve Your FREE Tickets to the Tulsa Oilers Game!
The Tulsa Oilers take on the Wichita Thunder at the BOK Center on Saturday, Jan. 22, at 7:05 p.m. All Genesis members are invited to join us for a night of sports excitement and family fun, as we watch two great teams go head to head!
Tickets are FREE to Genesis members and to three of your friends! FREE BEER will also be available to members over 21.
Tickets must be reserved... What are you waiting for?!?
Reserve your complimentary game tickets here!
Gyms in Tulsa | Genesis Woodland Hills
The Best Gyms in Tulsa!
Think we're messing with you? We're not! Check this out!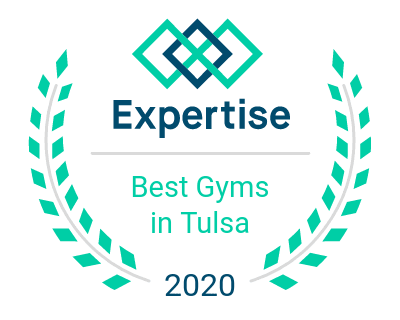 The Genesis Health Clubs Woodland Hills location was recently named one of the best clubs in Tulsa. This Oklahoma gym is conveniently located near Woodland Hills Mall in Tulsa and is well-equipped with everything you need to challenge yourself and meet your health and fitness goals! At Genesis Woodland Hills, you will find a great variety of free weights and strength training machines. If cardio is more your style, you can choose from a wide selection of bikes, treadmills, stair climbers, ellipticals, and more, many of which have personal viewing screens. So missing the news or the big game is never an excuse when it comes to working out.
Tulsa Gym with Luxury Amenities
Exceptional amenities at Genesis Woodland Hills include a swimming pool, hot tub, smoothie bar, cardio cinema, and dry sauna! Want more details on the many perks of being a member at this Genesis Health Club in Tulsa, OK? Here you go!
WOODLAND HILLS GYM HIGHLIGHTS:
High-Quality Cardio Machines
Cardio Cinema
The Best in Strength and Weight Training Equipment
Various Free Weights
Unlimited Group Fitness Classes Taught by Certified Instructors
Cycle Studio with Spin Classes
Barre Classes
Yoga Studio
Results-Based Personal Trainers
Indoor Swimming Pool
Aquatics Programming and Year-round Swim Lessons
Hot Tub
Upscale Locker Rooms with Locks
Shake This! Smoothie Bar
Dry Saunas
Childcare Serving at Convenient Times
Social Events for Members
That's right! Woodland Hills provides so much more than a gym, but rather a gym home with resort-style perks.
Fitness Center with a Smoothie Bar | Start the Day; End it Right!
After intense workouts, it's essential to fill up on all the right macros. At this Genesis Tulsa gym, we offer Shake This! Smoothie Bar, which serves delicious and nutritious smoothies high in protein and low in fat. Want an extra boost? We offer boosters and supplements to add to your protein shakes or smoothies to help you kick-start your day or finish out strong.
The Most Fun Group Exercise Classes
Unlimited, offered daily, and all free with your gym membership!
The group fitness classes at Woodland Hills are fun, motivating and help members see lasting results by targeting a wide range of interests and fitness objectives. Join our talented fitness instructors for class favorites like Pilates, Zumba, yoga, cycle and spin, step, Barre, aquatics, and water exercise, along with SilverSneakers, a program designed for senior members. Are you looking to mix up the old workout routine? Check out unique classes like Group Fight, Group Power, or R-30 Cycling, where you push past limits in just 30 minutes of hard-core peddling. At this Tulsa gym, you're sure to have a blast while getting in the best shape of your life. Check out the Woodland Hills Group Exercise class schedule here.
Certified Personal Trainers Delivering Real Results
Are you looking for a personalized fitness experience? Our Tulsa personal training staff will work with you on a completely customized plan fit for your goals, objectives, and fitness level. Genesis personal training is designed to help you identify and target your strengths and overcome your challenges. Our individual and group personal training programs are perfect for all ages, skill levels, interests, and experiences. Ready to make a serious change AND enjoy the process? How about a free personal training session to get you started?
Luxury Indoor Swimming Pool, a Relaxing Hot Tub, and Dry Saunas!
At Genesis, we care about aquatics and recognize the health benefits of swim. We offer year-round swimming lessons for those interested, along with family swim time, lap time, and group water exercise classes. Read more about Woodland Hills Aquatics here. If a hot tub is what you're seeking, you'll find the best one at Genesis Woodland Hills. More into sauna time? Of course, you are! With so many health benefits of a good sweat session – lowered blood pressure, improved mood, better blood flow – we encourage all members to soak up the sauna time. Our dry saunas are located in both the men's and women's upscale locker rooms. So come unwind and relax with us! Soothe those sore muscles and leave Genesis feeling renewed and rejuvenated.
Oklahoma Gym with Inhouse Childcare Services
We get how hard it can be to fit workouts into already busy schedules. That's why we offer convenient services like Kids Club childcare so that you can do it all and stress less as a busy parent, knowing your kids are being watched and staying safe during your gym time. While you workout, your kids enjoy games, crafts, movies, and other fun activities, all supervised by our CPR-certified Kids Club specialists. At Genesis Woodland Hills, we even offer specialty KidFit classes so your child can also participate in the active lifestyle you are demonstrating. Learn more about Kids Club childcare here.
One Membership with Exclusive Access to 40 Fitness Centers
Your gold-level membership not only grants you access to the other clubs in Tulsa and Broken Arrow, Oklahoma, but to over 40 other Genesis Health Clubs across our other markets - Kansas, KCMO, Missouri, Nebraska, Colorado, and Iowa.
Tour Woodland Hills & See For Yourself!
Still not convinced? Let us show you why Genesis Health Clubs is the right choice for your next gym membership. Stop by for a free tour or fill out the form on this page, and someone will be reaching out shortly to set up your tour time and answer any questions you may have. We can't wait to greet you at Genesis Woodland Hills. See you soon!