Olathe Ridgeview Renovation
Monday, April 24 2023 11:30 AM
Olathe Ridgeview Renovation
Update 4/24/23
We're pleased to announce that Ridgeview's renovation project is progressing nicely. As you have probably seen, several club areas have already received a fresh coat of paint. The pool area is the newest completed site, and we're stoked!
Aquatics received new paint and lighting, making it an even more inviting place for members to relax and unwind. New furniture and workspaces have been added in the club lobby, with charging stations for members to use and enjoy. The Genesis Spa has also received attention, with new carpet and lighting installed to create a more relaxing atmosphere. Thanks to the new rubber flooring, the Kid's Club is now safer and more comfortable for children to play on.
We're thrilled with the progress of Ridgeview's facelifts so far and can't wait to see what's in store for the rest of the club. Stay tuned for more updates as we continue to make Ridgeview the best it can be!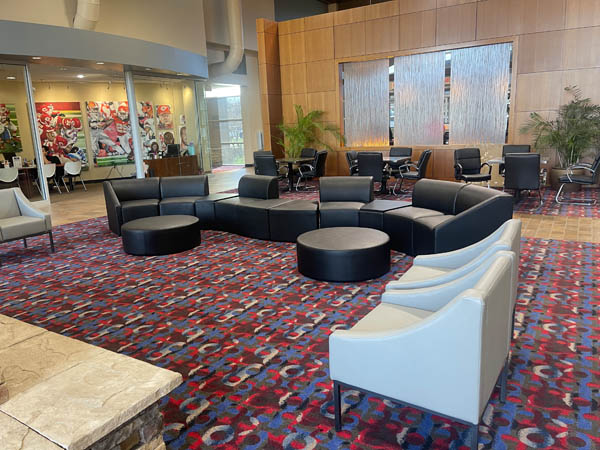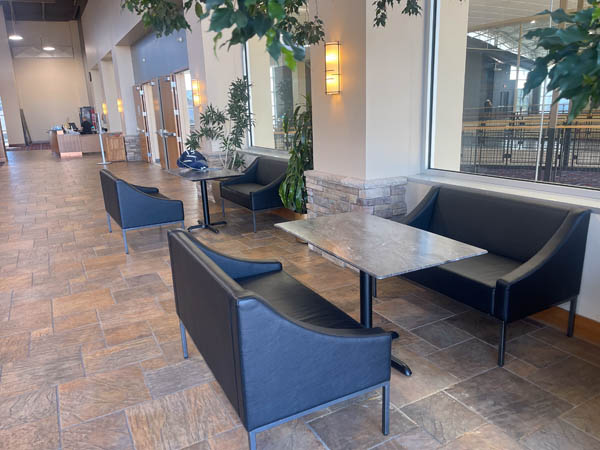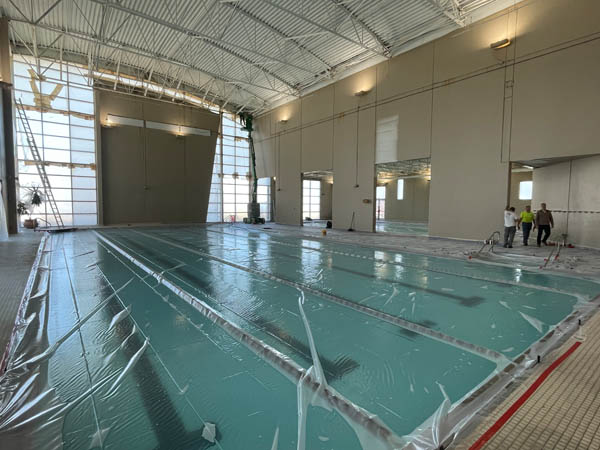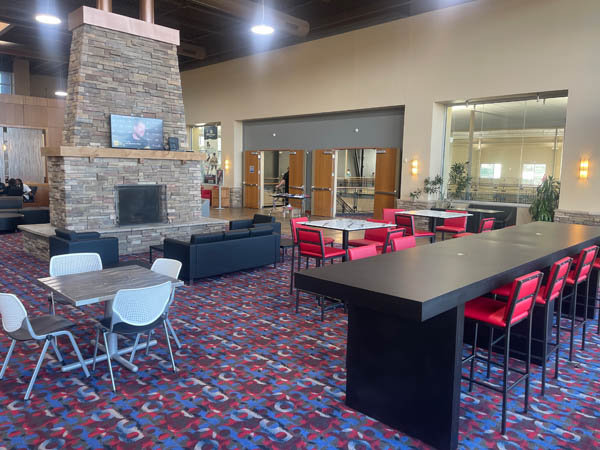 Update 3/13/23
Great news - both locker rooms are now open, along with the whirlpool! Not only that, we have laid new carpet throughout different areas of the club, and installed new lighting in the weight area.
And that's not all! We've also added new lobby furniture that's super comfortable - perfect for hanging out and socializing after a tough workout. Plus, we've installed new rubber flooring in the Kids Club, creating a cleaner and safer space for your little ones while you exercise.
But wait, there's more! We're currently giving our Aquatics area a makeover. We're tearing down the old duct work and planning to paint the walls and ceiling very soon.
We're excited to share this progress with you and we invite you to come in anytime to check it out. Take a look at some photos below to see what we've done so far!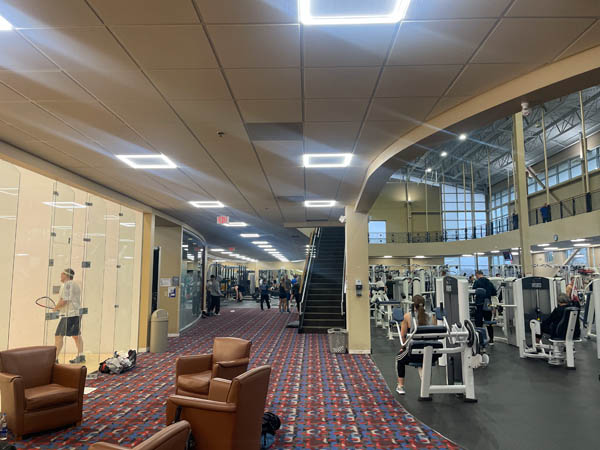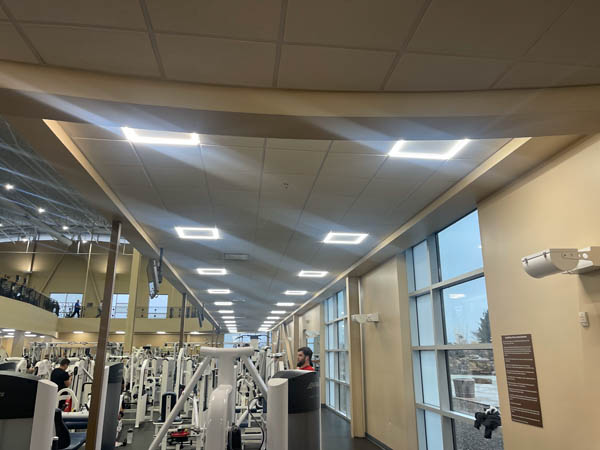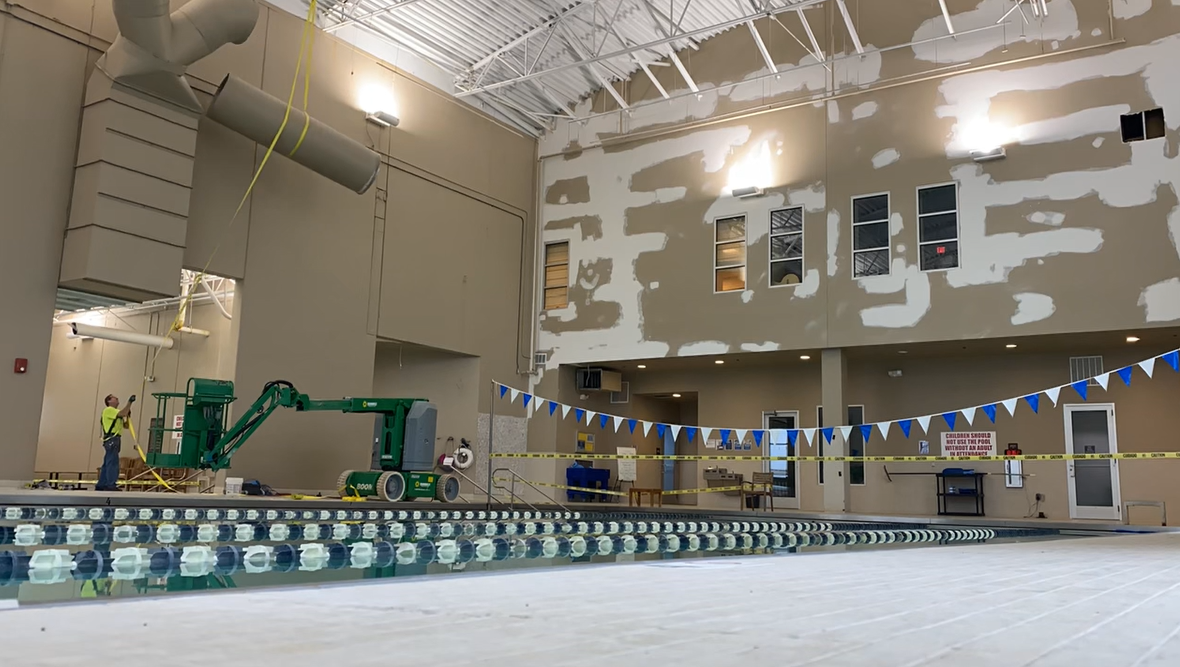 Update 2/2/23
The men's locker room is almost finished and will reopen Saturday morning! We will be announcing opening dates for the hot tub, dry sauna, and steam rooms very soon. For now, come on in to check out the new luxury showers, lockers, and finishes!
We will soon begin remodeling the pool as well, while working as fast as possible to complete it. We are also updating the carpet and lights in the facility - we're sure you'll love these exciting upgrades!
Update 1/30/23
We recently closed down our cardio deck to rearrange equipment as part of our renovation. It's back open and the new setup looks great! Not only that, we've installed new carpet in the men's locker room, and added a lot of new equipment - including 11 new Matrix treadmills and two more power racks!
We've installed new rubber flooring on the cardio deck and in the kids club, new carpet throughout the building, new modern lighting, and new lobby furniture! New, new, new - you're definitely going to want to come check out the facility and see these updates.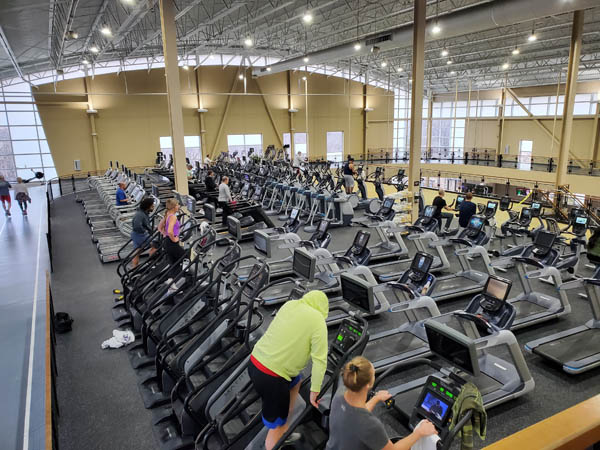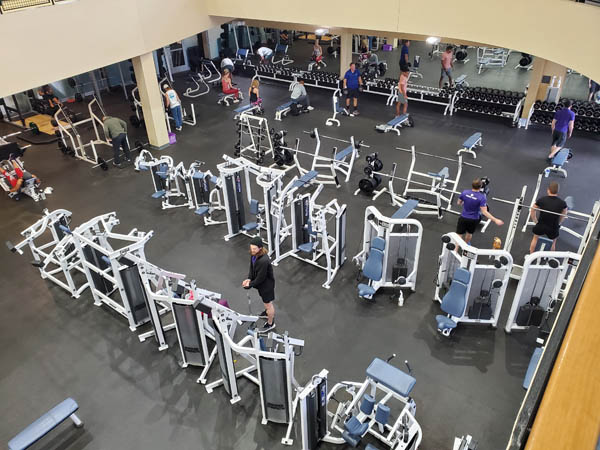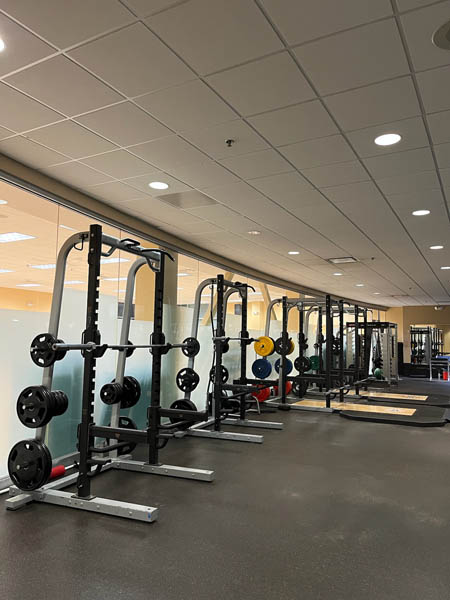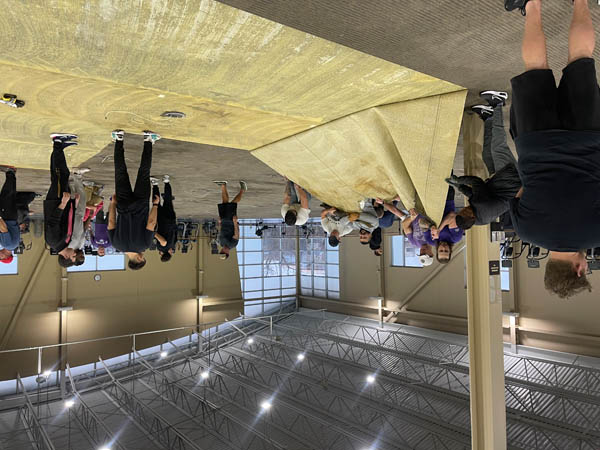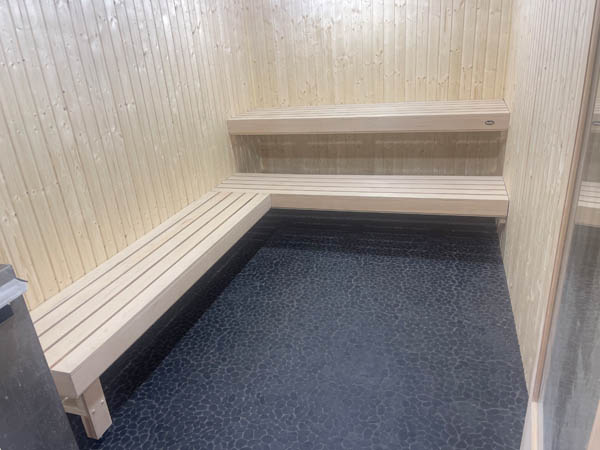 Update 12/29/22
Our women's locker room is open and ready to go! We know our members have been looking forward to an update, and we are thrilled to share this with you. We completed a total remodel of the lockers, showers, hot tub, and steam room!
Come check out the new luxurious locker room - you're going to love it! Keep an eye out for further updates on renovation progress at Olathe Ridgeview.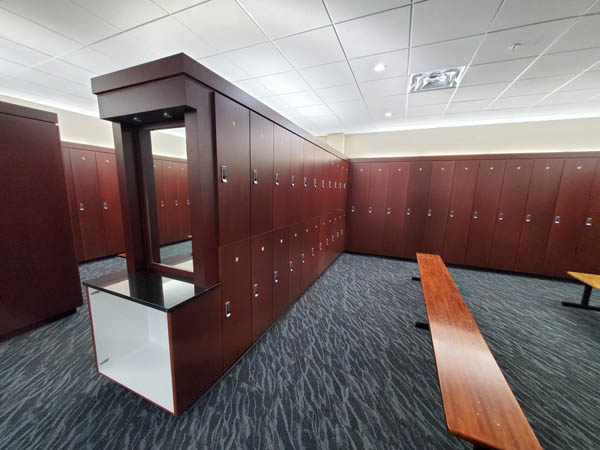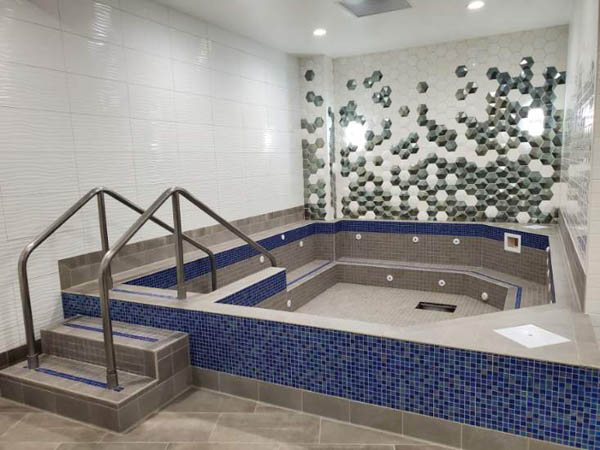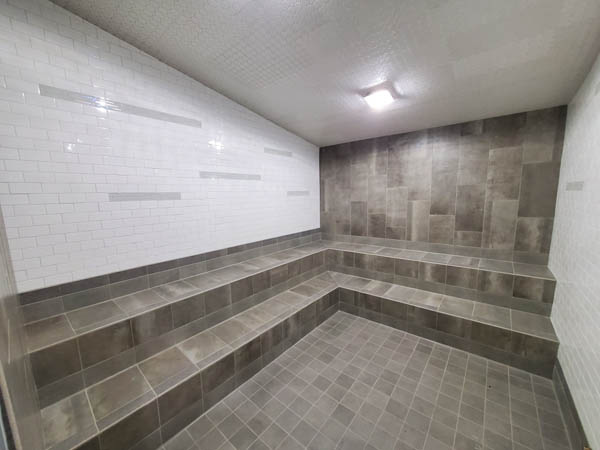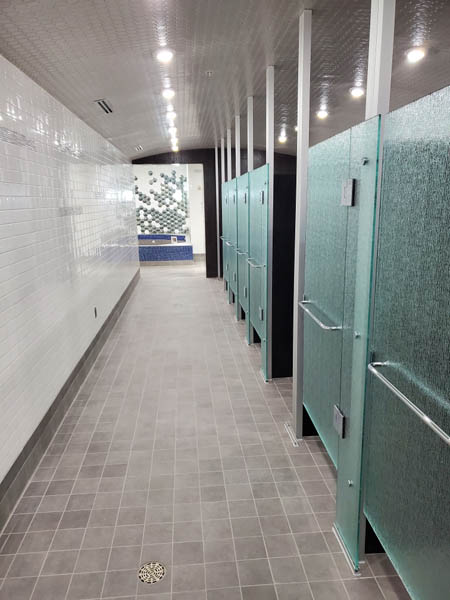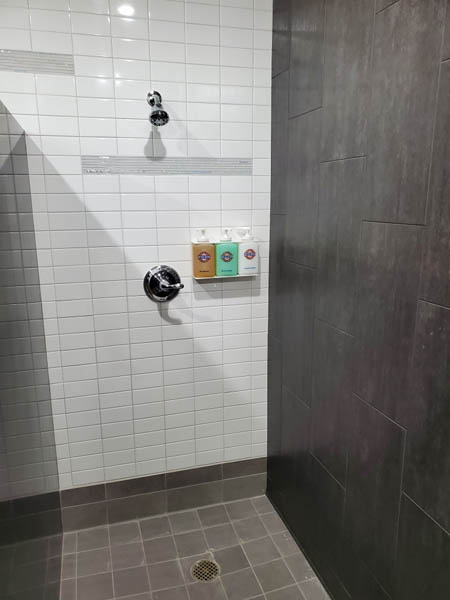 Update 12/2/22
Our Olathe Ridgeview club is undergoing a huge remodel, which involves complete locker room remodels and a facelift for the entire club. We are excited to complete this project and share updates with you along the way!
Our women's locker rooms are almost completed. We've installed new lockers, resurfaced the walls, and are in the process of finishing up the women's hot tub. The plumbing will be installed very soon! We can't wait for you to see this luxurious update.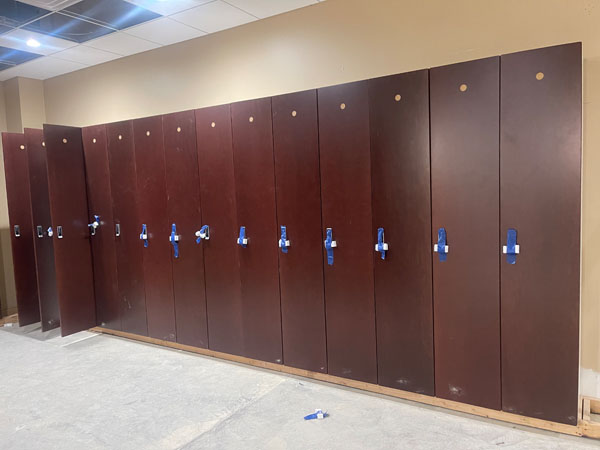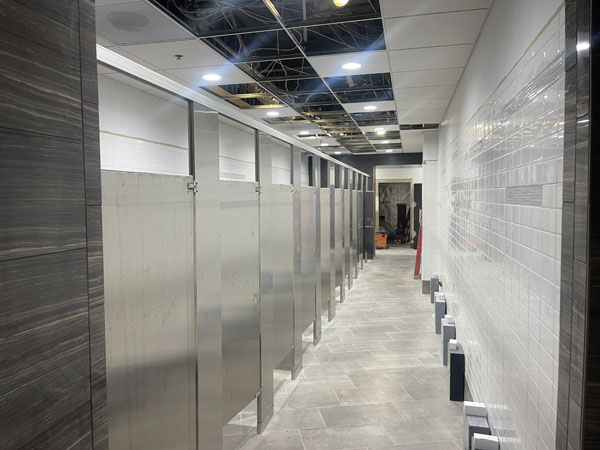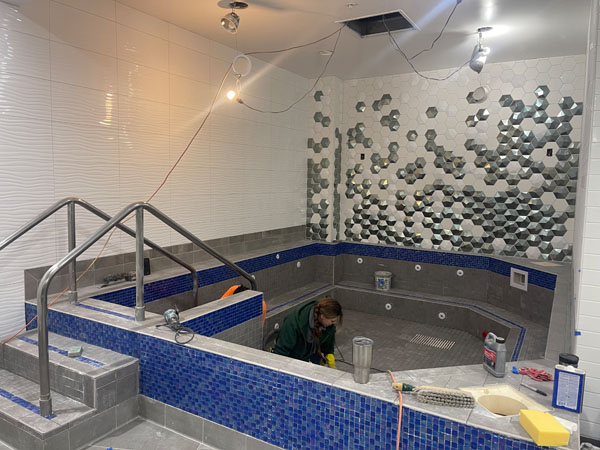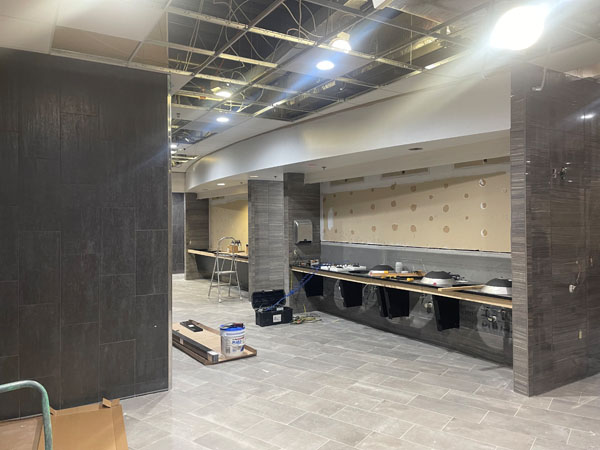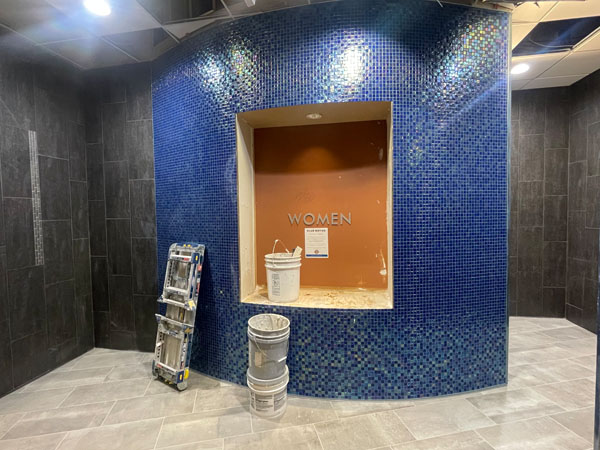 Previous: Spanish Springs Construction Update
Next: Lincoln Racquet Club Construction