Lincoln Racquet Club Construction
Friday, July 15 2022 12:00 PM
Lincoln Racquet Club Construction
Update 7/13/2022
Wow, check out the huge developments that have been happening here at Lincoln Racquet Club since our last update! We've made progress in so many areas of the club.
Our tennis courts are essentially done, ready for fast-paced games and educational tennis lessons. The Kids Club is looking great, with a bunch of toys and activities for your children to enjoy while you work out and relieve some stress with any of our luxury amenities - like our pilates room, and our indoor aquatics area that is coming along smoothly!
The structure of the pool is being completed, and finishing touches are being laid on the flooring. Along with that, we're working on our FIRST cold plunge area in any of our clubs, as well as a whirlpool for all members to enjoy! These are going to be amazing features that we can't wait to share with you. Locker rooms are coming along steadily as well. Check out the photos below - we know, it may look rough now, but when it's completed, this is going to be the most luxurious health club in Lincoln!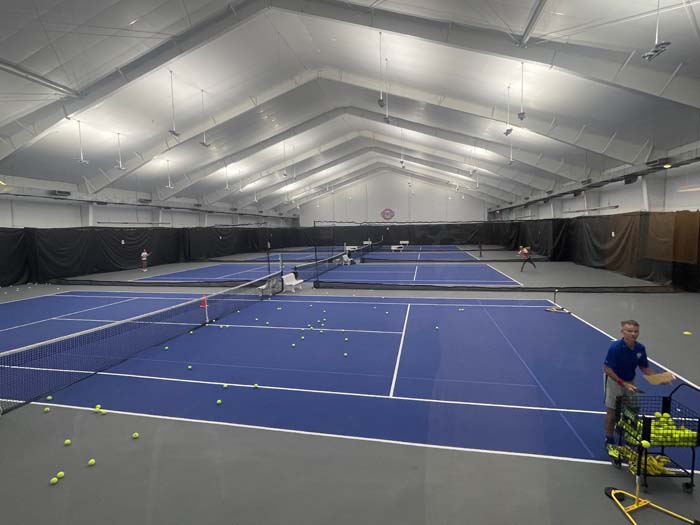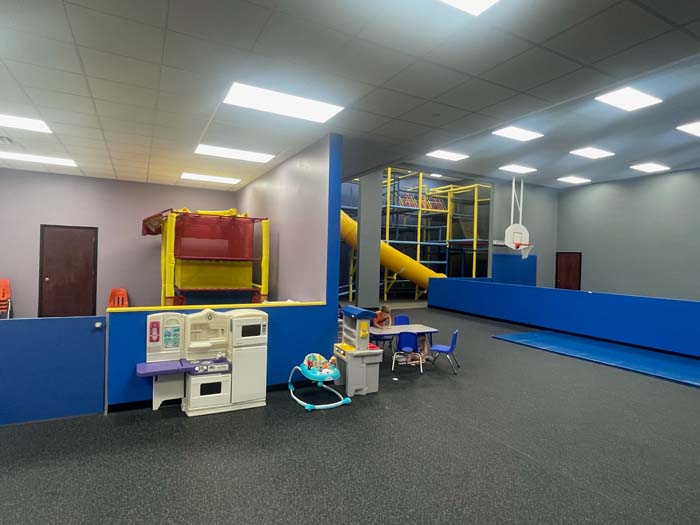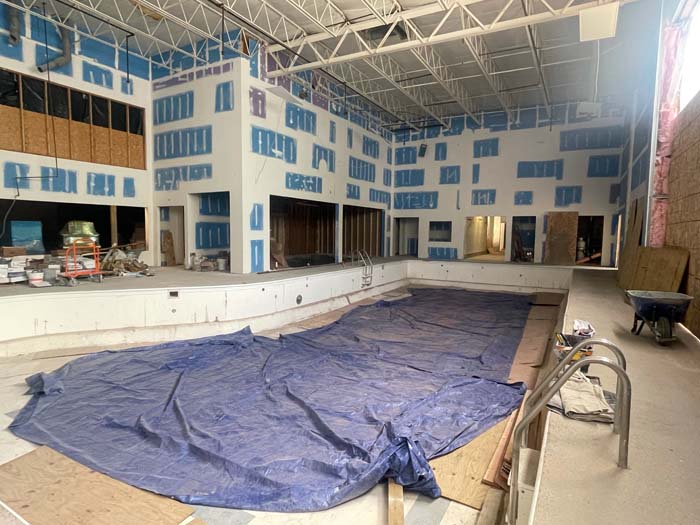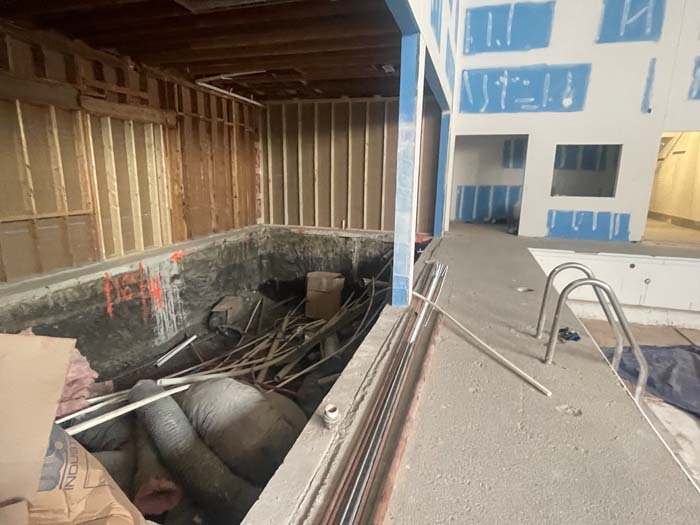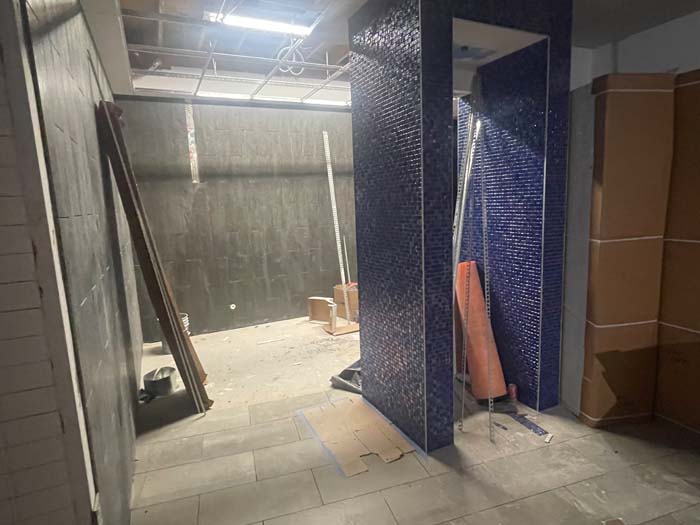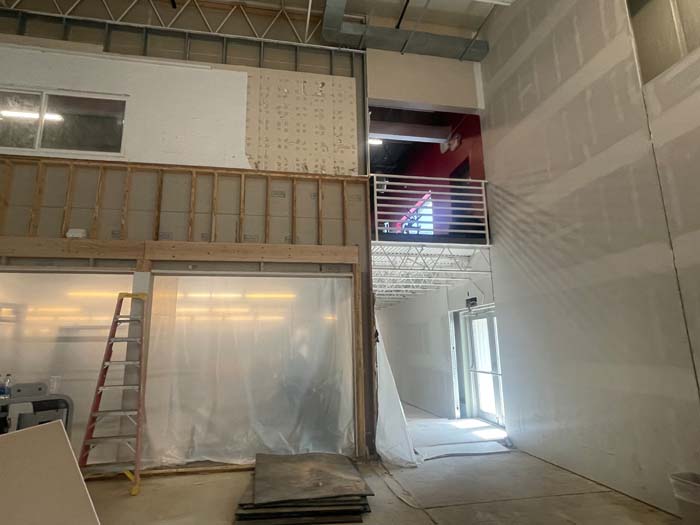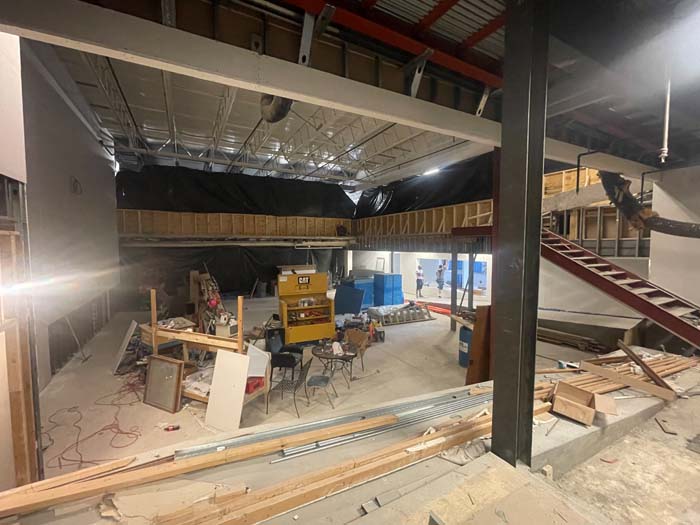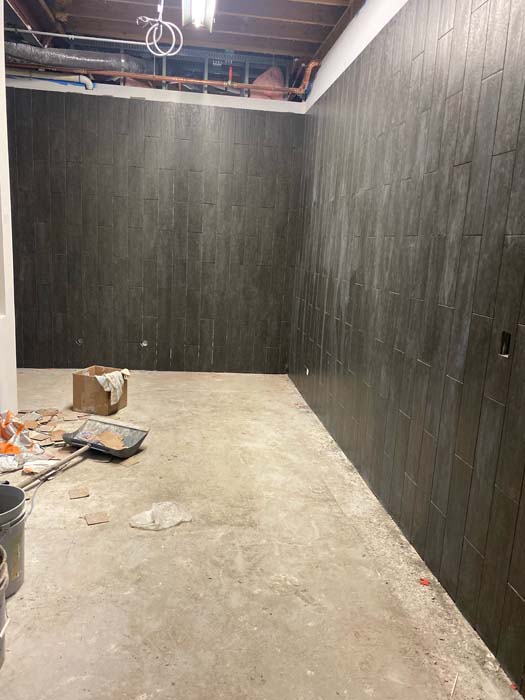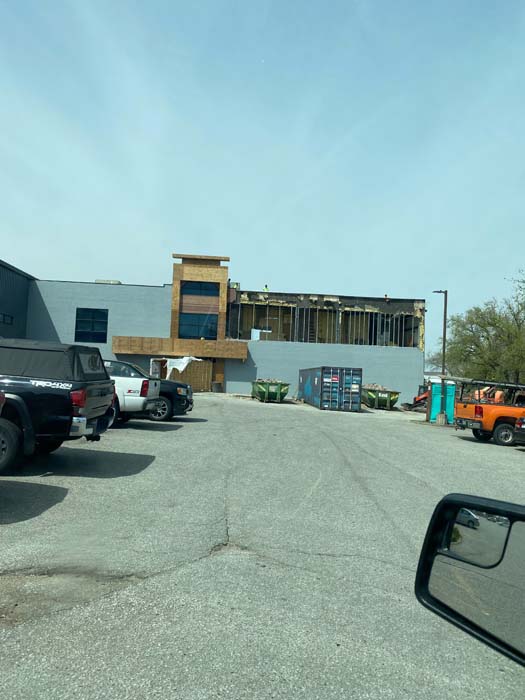 Update 4/5/2022
We're excited to share Lincoln Racquet Club's updates as we keep on progressing further to completion! One of the fitness studios is complete with shiny new flooring and space to accommodate many members in their favorite classes. The locker rooms have been tiled and will be filled with luxury showers, saunas, vanities, lockers with locks included, and toiletries complimentary to our members! We can't wait to see these complete; stay tuned for more updates.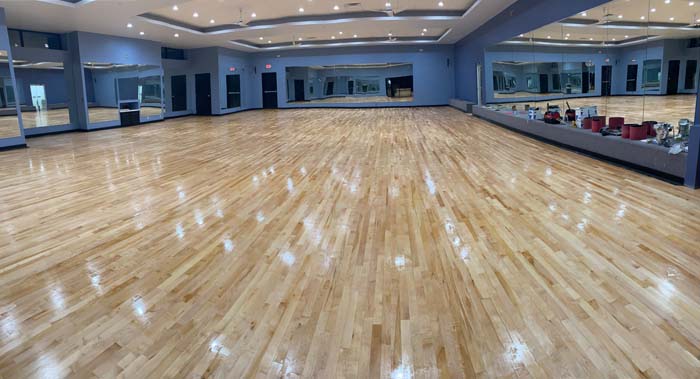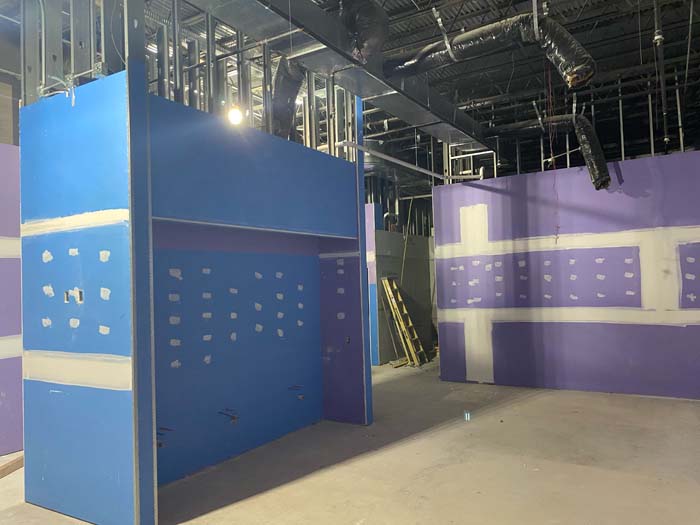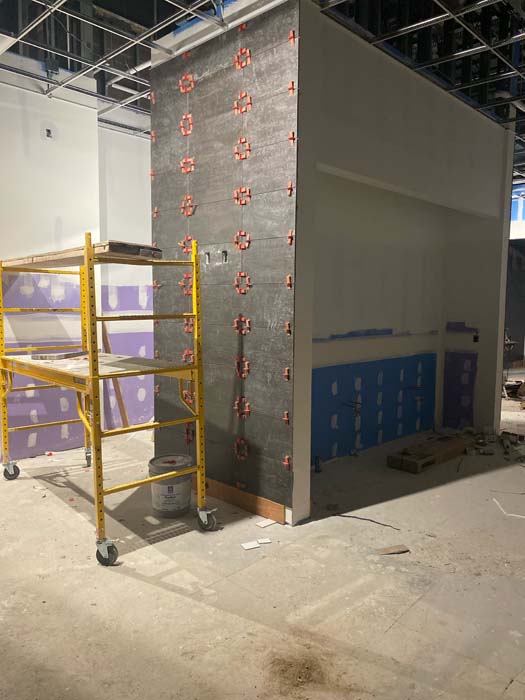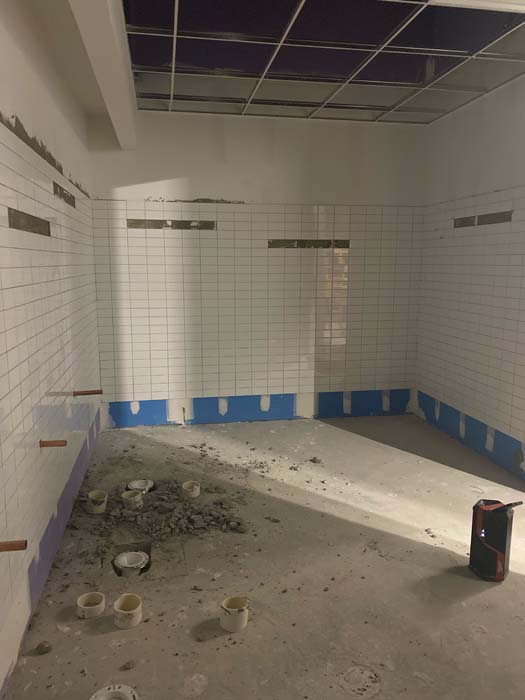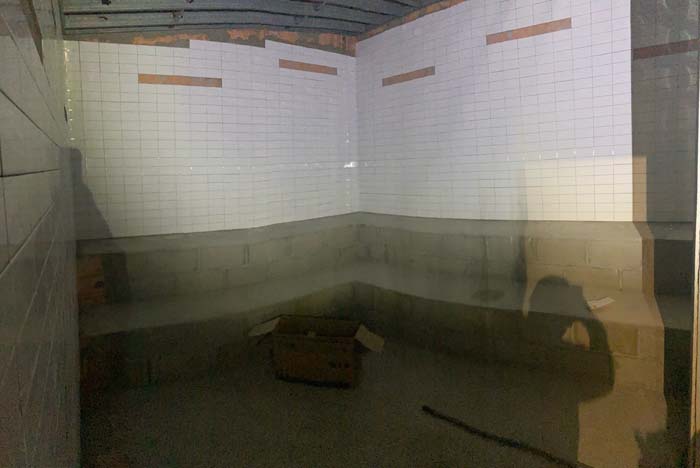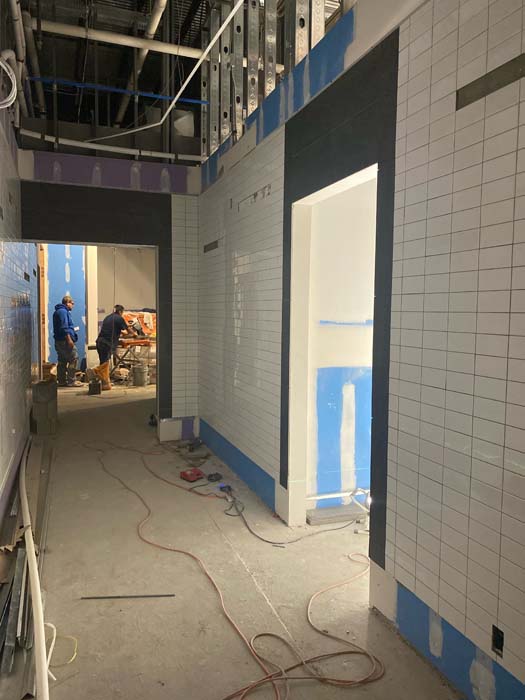 Update 1/31/2022
It's been a minute since we've shared some news on Lincoln Racquet Club's multimillion-dollar construction, but that just means there's more to share now!
Kids Club is complete! Your kids will love the new look and playing area. The giant yellow slide of the new jungle gym will be all your kids talk about as you take them home after workouts. Almost complete is the new group fitness studio! We are so excited for members to step, dance, and lift in their spacious new fitness room. Happening this week, the women's and men's locker rooms will be framed, bringing us one step closer to the full completion of Lincoln Racquet Club's construction. Revisit this construction page soon as we bring more exciting updates to members.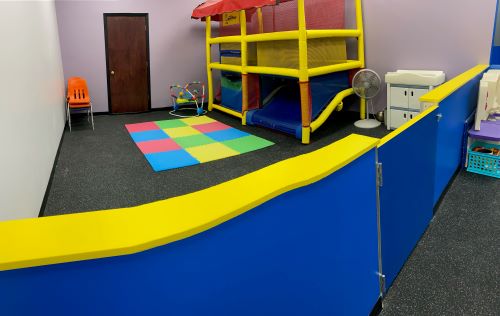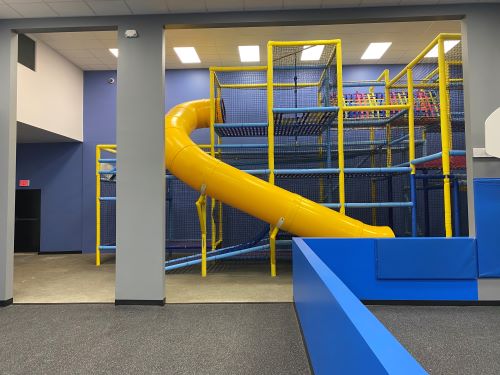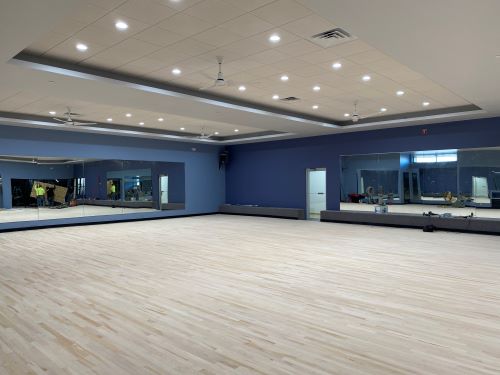 Update 11/30/2021
We have more exciting construction news and photos for our members!
The women's locker rooms' framework has begun! Soon, members will have a more spacious area to go from workout to work, with, of course, free towel service and high-end hygiene products. More exciting news? The pool is well underway, and a new hot tub and the cold plunge are being built for Lincoln Racquet Club, giving its members a more unique and resort-style gym experience. We can't wait to show you the final product! Check back soon for more photos and details on construction coming soon.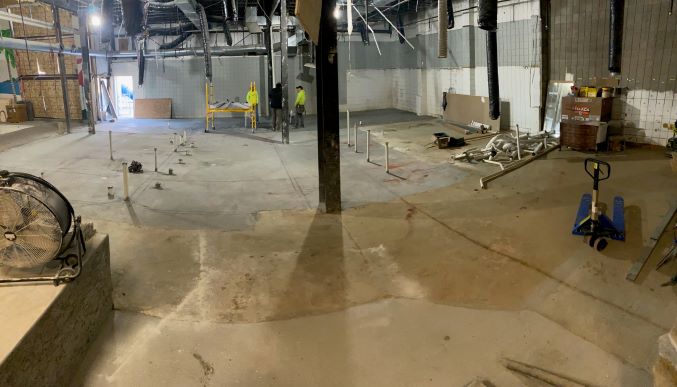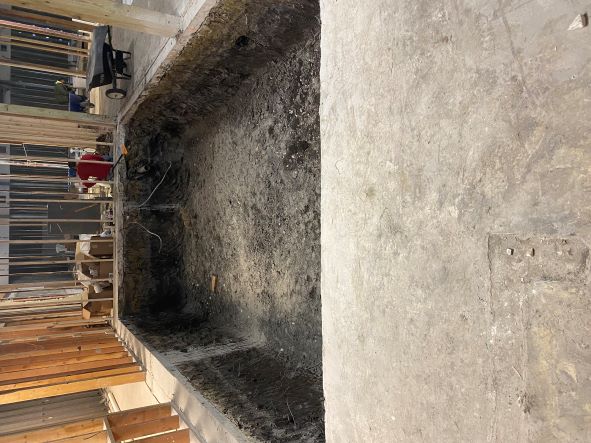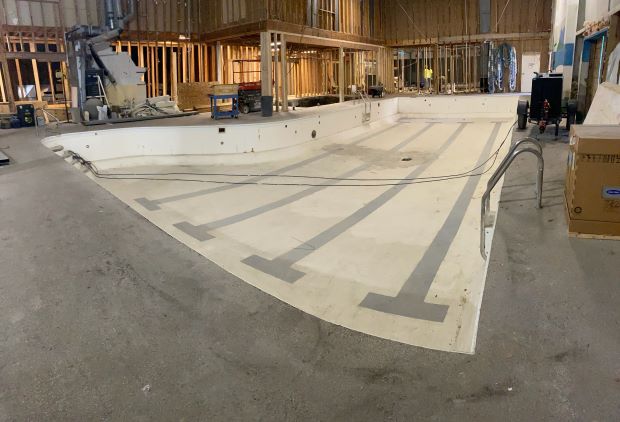 Update 7/27/2021
The locker room and indoor swimming pool demolition are nearly complete! Stay tuned for more updates as we rebuild and remodel the Racquet Club into the nicest health club in Lincoln, Nebraska!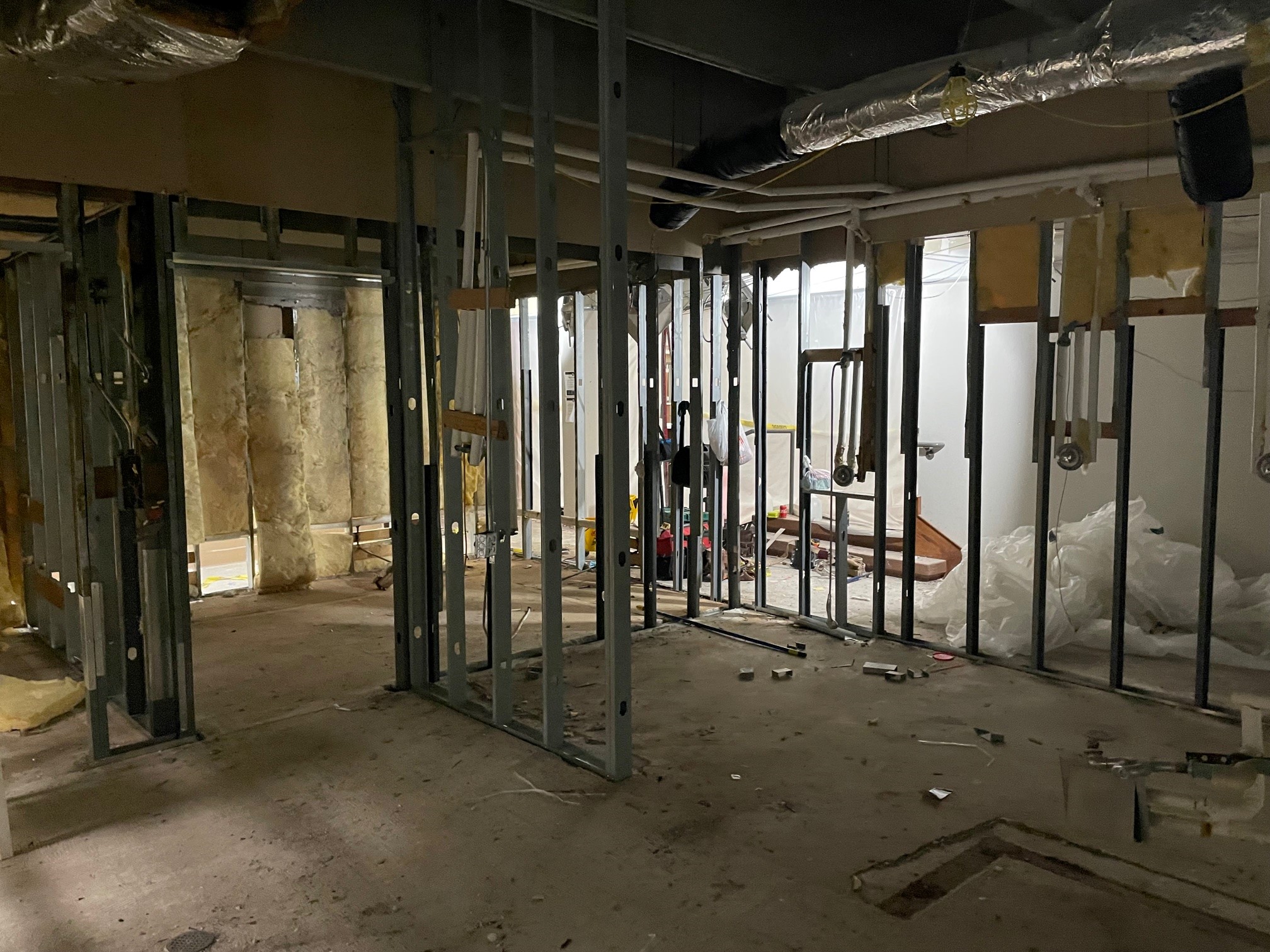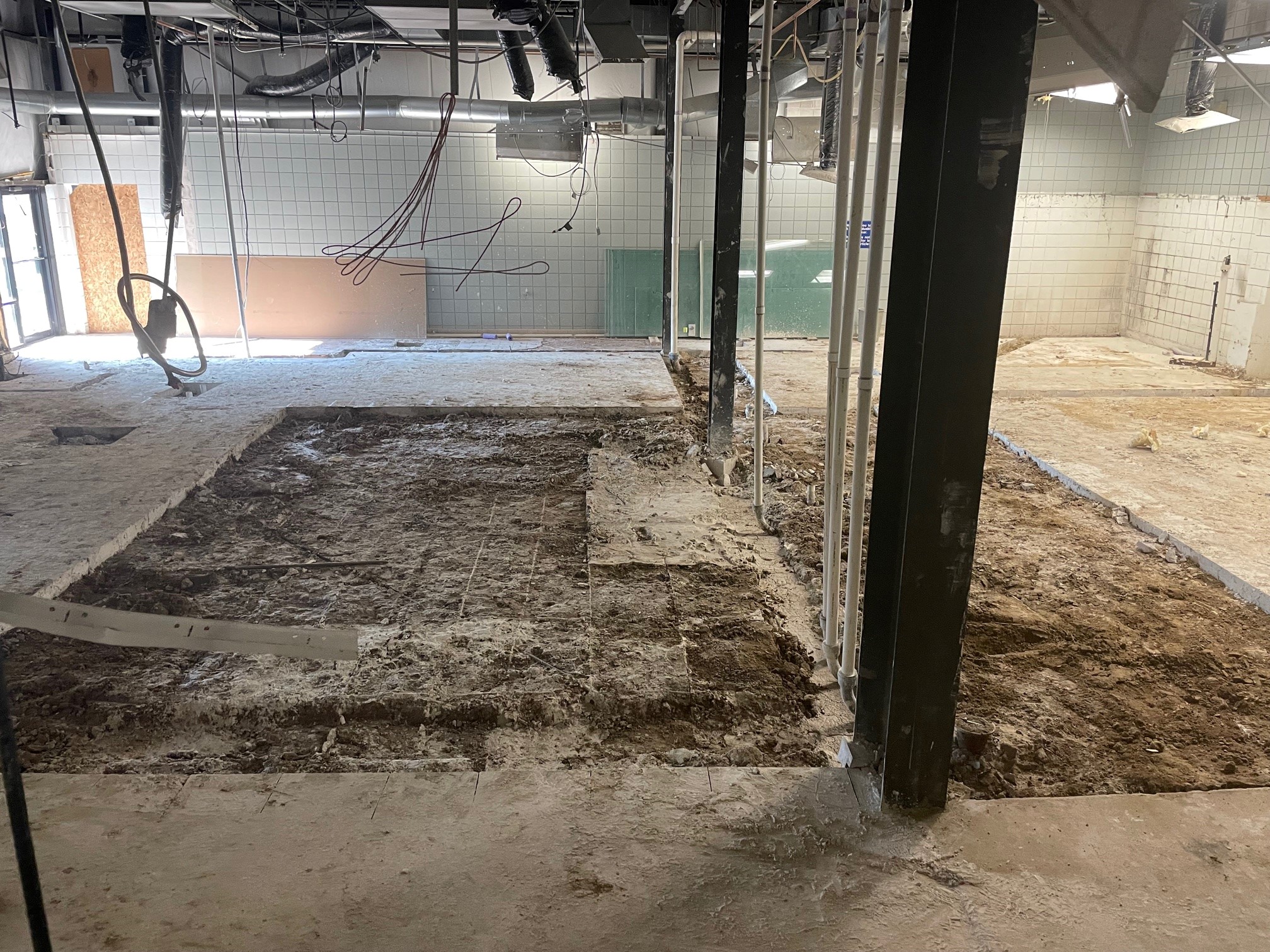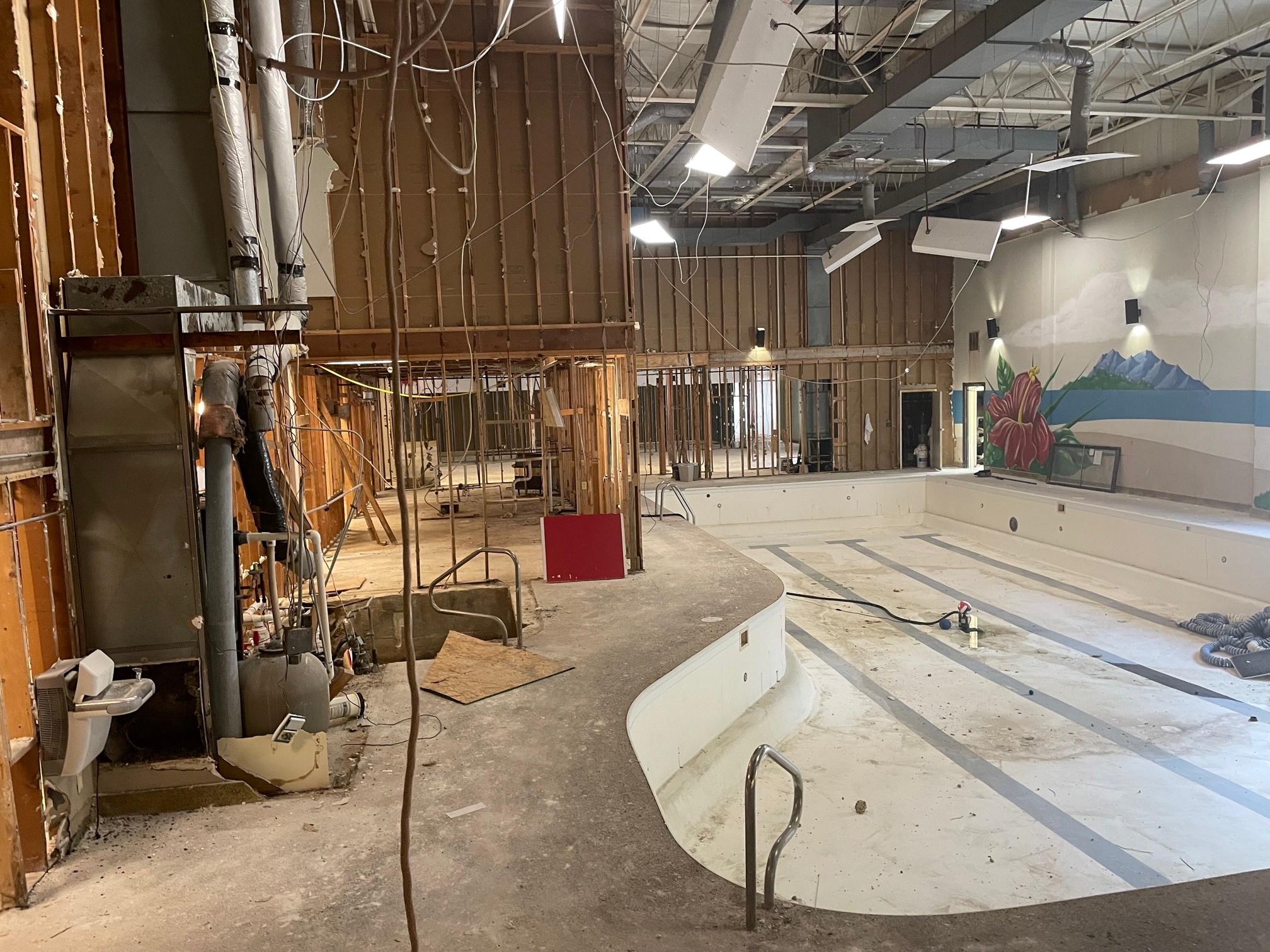 Update 7/14/2021
While we shift and move to bring you the best, some changes to the facility will occur.
Studio 1 Group Exercise classes are being temporarily rerouted to the gym starting Wednesday, July 14. This will affect basketball at times, so make sure to check our class schedule before you decide to shoot some hoops! For now, the Group Fitness schedule has not changed.

We have also relocated our Pilates Studio upstairs next to the Yoga and Barre Studio. The Junior Gym is temporarily closed, but our Child Care area is still open!

We thank you for your patience and cooperation as we bring you the new and highly-improved Lincoln Racquet Club.
Update 12/17/2020
Lincoln Racquet Club Now Under Multimillion-Dollar Remodel!
We are so excited to announce that Genesis Lincoln Racquet Club will begin construction on a multi-million dollar remodeling project soon!
By the end of the project, members will see new finishes, equipment, and amenities. From remodeled, luxury locker rooms to an expanded pool and weight room... We cannot wait to show you the new and improved Lincoln Racquet Club and all that it has to offer!
Read more about the remodel in the member letter below:
Previous: Goddard Construction Update