Fort Collins Club | Gyms in Fort Collins
Welcome to the newly remodeled, revamped, and revitalized Genesis Fort Collins Club!
With incredible upgrades and the same luxury amenities - the Fort Collins Club Spa & Salon, hot tub, steam rooms and saunas, fluffy towel service, camps for the kids, child care, certified personal training, unlimited group fitness classes, Pilates, Aquatics, court sports, and more - we are so excited to welcome Genesis Health Club members back into the Fort Collins Club, a new and improved facility that all can be proud of!
FREE 3-DAY PASS
Fill out the form on this page for a free 3-day pass to our Fort Collins location!
You'll be able to experience all of our luxury amenities, exciting group exercise classes, and top-notch equipment for no cost.
Keep reading for more details on this luxury health club!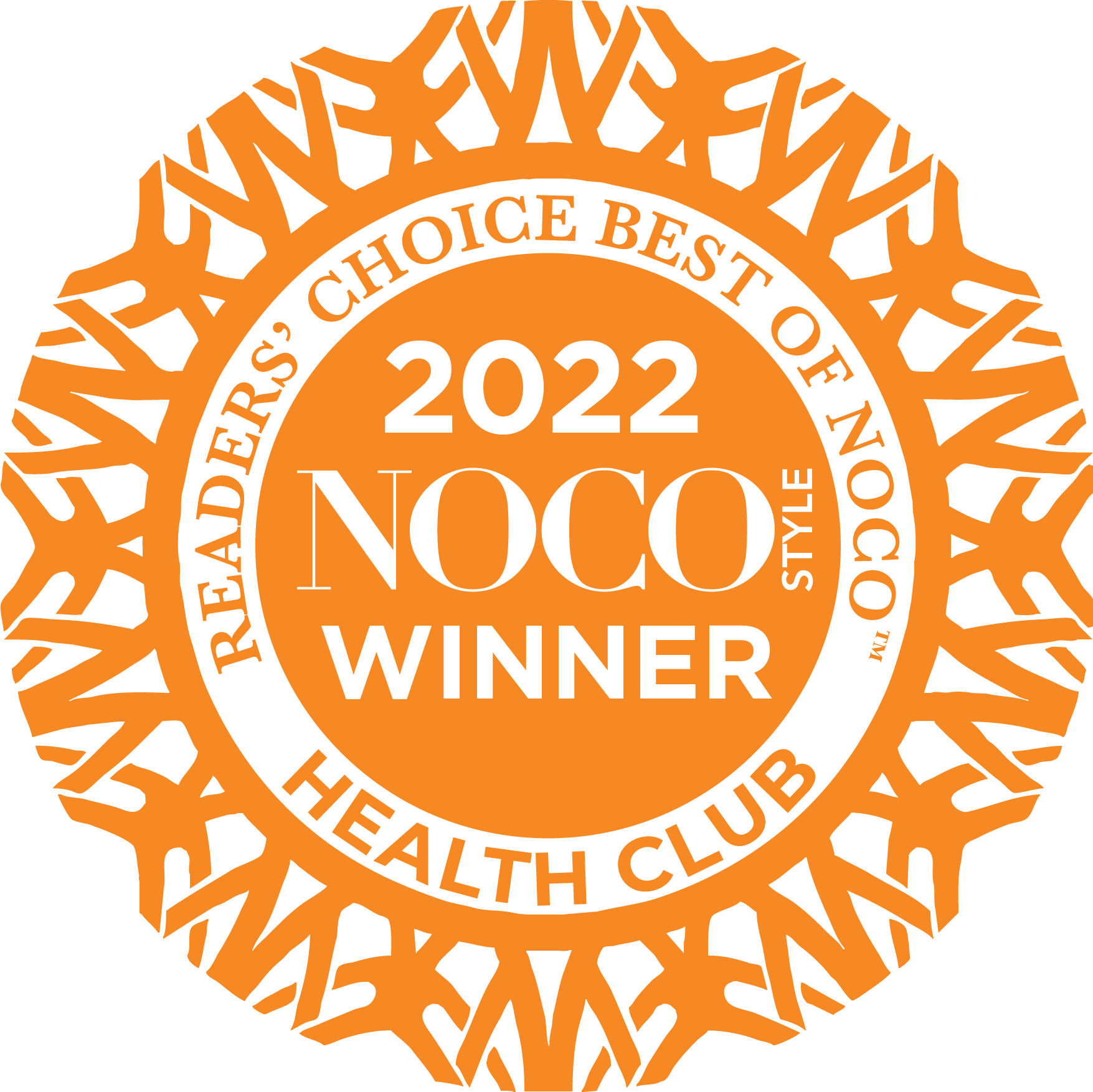 Voted #1 Health Club in NOCO!
Genesis Health Clubs won the 2022 Reader's Choice Best of NOCO Contest!
We are so thankful for our amazing members, our hard-working staff, and our supportive fitness community that voted for us. We wouldn't be where we are without each and every one of them!
Newly Remodeled and Ready for you!
Always keeping our members' needs and their ideal gym experience in mind, the
Fort Collins Club has been fully upgraded with better amenities and space, bringing you the best fitness experience around.
Completely Redesigned Locker Rooms
Upgraded Workout Areas
Refinished Wood Floors
Replaced Tracks
Expanded and Remodeled Yoga and Group Fitness Studios
New Cardio Balcony
Giant Turf Area
New State-of-the-art Workout Equipment and Machines
Whether you're looking for a gym, a whole health club with luxurious amenities, personal training, fun for the whole family, or group fitness, Genesis Health Clubs will help you achieve your fitness goals!
Unlimited Free Group Fitness Classes
When you join our Fort Collins Club location, all classes are included in your membership price, including TRX classes, Basic Training, Barre Fitness, Yoga, Pilates, Spin, Zumba, and more!
The best workout instructors in the fitness industry teach our group exercise classes at this Colorado gym. Targeting a wide range of fitness areas, our experienced instructors will help you meet your health goals in a welcoming and encouraging environment that makes losing weight, toning up, or gaining muscle fun! Meet new friends, get back into an old workout that you love, or just try something new at this Fort Collins club.
Try a free class and get more info here!
Train with the Pros
If you need some assistance finding lasting results, our highly trained and certified Personal Trainers are here to help. Group and individual training are available for all!
They will listen to your needs and get you where you want to be, no matter the goal. Whether weight loss, improved flexibility, injury prevention, athletic performance, improved mood, or mental health, our dedicated personal trainers will help you understand what works for you using a personalized approach. Want a free session to get you started? Click the red tab below!
Swimming Pools, Café, and Expanded Sport Courts
Come check out our newly renovated indoor, 25-meter pool and outdoor pool and lounge area. Relax in our hot tub, sauna, and steam rooms. Grab the kids' breakfast or lunch at the Gallery Cafe, or come by for a drink or two with your favorite gym pals.
At Fort Collins Club, enjoy our 6,000-square-foot cardio deck featuring lots of new equipment, an expanded weight room, basketball court, indoor racquetball, handball courts, pickleball, squash courts, and more.
Programming for the Kids and Child Care
Genesis offers aquatics programs for not only you but also your kids! The swim lessons and swim teams at Fort Collins Club will help kids get involved and conditioned for sports.
This location also offers Kids Club Child Care, so you can workout with peace of mind knowing your child is having fun while being supervised by our certified child care experts.
Fitness for the Whole Community
Today, the Fort Collins Club takes the lead on several annual recreational community events. The club also sponsors seasonal child and youth sports camps and still appeals to members of a broad range of ages and interests.
At the Fort Collins Club, we want our members to feel like a part of our family. Whether you're enjoying our fitness classes or meeting friends for lunch in our Gallery Restaurant, we want you to feel like you belong.
Fort Collins Club History
In November 1984, the Fort Collins Club (the Club), a newly constructed 30,000 square-foot full-service fitness club, opened its doors. The Club provided state-of-the-art handball, racquetball, squash courts, a 25-meter lap pool, trained class instructors, the Heartbeat Wellness Program, childcare, and a tasty food and beverage social area. It didn't take long for individuals, couples, and families to recognize the many benefits of exercising while enjoying an attractive facility, whether inside by the fireplace in winter or outside by the pool in summer.
In 1990, we added a larger aerobics room and introduced the cardio area. Then, following the damage to Club that happened during the 1997 Spring Creek flood, we made additional improvements.
More recently, to keep up with the area's growing population, we made another expansion and equipment upgrade to bring our fitness club to 55,000 square feet.
Come See for Yourself!
Fill out the form on this page to get a free 3-day pass and an exclusive tour!