Fort Collins Club Personal Training
The Best Fort Collins Personal Trainers | Genesis Health Clubs
The personal training program at Fort Collins Club consists of dedicated personal trainers who will work one-on-one with you to help you achieve your fitness goals. Each trainer takes a unique approach to fitness, and no matter which one you choose to work with, you will have the most experienced, educated, and fun workout partner you'll be able to find anywhere! Combined with your commitment to fitness, our professional personal training programs will yield fast, noticeable results.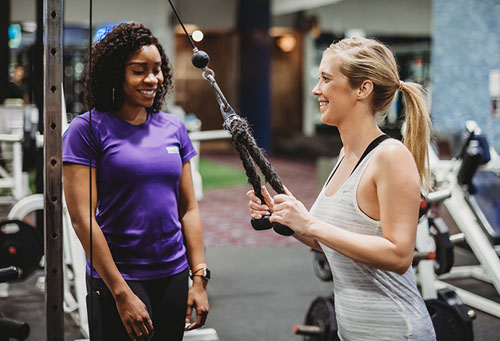 A Genesis Health Clubs Personal Trainer Can Help:
People who are new to fitness and need personalized instruction on how to exercise to meet their goals
People who wish to lose weight or tone up but can't seem to make it happen
People who have been exercising for a while but have reached a plateau and need exercise revision
People who want to add muscle mass or lean muscle tissue
People who need motivation to workout
New to personal training?
Every new member receives a complimentary Goal and Fitness Assessment and New Member Orientation. Meet with a certified personal trainer and quickly start a plan for achieving your fitness goals. The Goal and Fitness Assessment session includes goal setting, health risk assessment, program planning, and a workout. Available at each location and lasts approximately 60 minutes.
To schedule an appointment, call the front desk of any location.