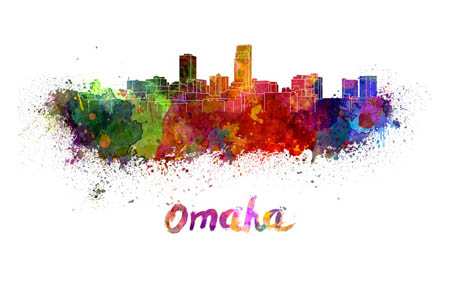 Your personal decisions, such as diet and exercise, are crucial to living a healthy life. But, some cities make healthy living a lot easier and can have a huge effect on the population's overall health. So, where does Omaha rank on the healthiest cities in America list?
Healthiest Cities in America Study
In 2016, Niche assessed over 200 cities to find the top 25 healthiest cities in America. They focused on a group of factors that are important in measuring a healthy lifestyle, including obesity and availability to gyms and doctors. A common factor in the top 25 list of America's healthiest cities is that a lot of their activity is centered outdoors due to their locations, but they all have excellent ratings when it comes to gym access also. Unfortunately, Omaha didn't come close to making the list.
According to a Behavior Risk Factor Surveillance System survey by the Centers for Disease Control and Prevention, Omaha is ranked 142nd out of 182 of America's healthiest cities, which puts Omaha in the bottom 25%. So, what can we do differently in order to see Omaha creep upward on that list?
Participate in Health Programs
TotalWellness
TotalWellness is a program that can be utilized by employers all over the United States—including Omaha. Their goal is to create a culture of wellness by providing medical care such as flu shots, diagnostic tests and wellness programs. Their wellness programs focus on health activities that keep their users engaged and motivated.
Beata, the wellness program created by TotalWellness, is managed within a company and implemented from an online platform. It's simple to use and it's based on a point system. Like many programs, employees earn points for a variety of wellness activities. The difference? They're presented with new and exciting options each month.
Center for Nutrition
Although the Center for Nutrition is a national program, they work with many Nebraska-based projects and partners across the state. They partnered with Omaha-area hunger relief and other related organizations on an initiative that provides support in improving Supplemental Nutrition Assistance Program (SNAP) enrollment to low-income families.
In partnership with six local public health departments (LPHDs) and the Nebraska Department of Health and Human Services, they are assessing the healthfulness of foods made available through vending and cafeteria settings in Nebraska public buildings.
In addition, they are helping to fight childhood obesity. Collaborating with Omaha-area child care experts and Children's Hospital & Medical Center, they developed instructional videos that teach children healthy eating and exercise habits.
Live Well Omaha
Live Well Omaha is a program built around keeping Omaha healthy. Their work currently focuses on healthy weight and active transportation. They facilitate Partners for Healthy Schools (PHS), a program that works with school staff to help promote healthy eating and physical activity.
By focusing on active transportation, they aim to improve the quality and availability of the spaces where Omaha's residents bike, walk and play, which all impact health and the risk of chronic disease.
Utilize Parks and Recreation Areas
In 2014, Omaha was ranked 12th on a list of the nation's best park systems, according to the Trust for Public Land. No matter your interests, there is an Omaha park or recreation facility for you.
Heartland of America Park
This 31-acre park runs through the heart of Omaha along the Missouri River. This is a great area to take a walk with your dog, view the fountains and the sculptures or have a healthy picnic.
Zorinsky Lake and Recreation Area
This park has a 255-acre lake offering boating and fishing. The park is surrounded by 770 acres of public land, so it's an ideal location for taking a walk or riding a bike to view plants, birds and wildlife. It also features a playground for children.
Gene Leahy Pedestrian Mall
This ten-acre park against historic and modern architecture lies in the heart of downtown Omaha. It has a pet friendly outdoor area with a lagoon, a playground, waterfalls, walking paths, gardens and an amphitheater. It directly connects to the Heartland of America Park.
Lewis and Clark Landing
The 23-acre Lewis & Clark Landing provides a variety of options to enjoy the Missouri River. A circular stairway leads to the colorful river-level plaza with umbrella tables and chairs, the Riverfront Trail and marina. Two pedestrian bridges connect the Landing to the Heartland of America Park and CenturyLink Center Omaha. This park is ideal for walking, jogging or riding bikes.
Hanscom Park
Hanscom Park is one of the oldest parks and residential subdivisions in Omaha. It features two lakes, a cascade, flower beds, two miles of macadamized roadway, fountains and a magnificent growth of forest trees.
Glenn Cunningham Lake
At Glenn Cunningham lake, visitors can enjoy picnicking, no-wake boating, hiking, biking and fishing. Horseback riding is also permitted on designated trails. A new addition to the park is the Neighborhood Offshore shack that provides rentals of kayaks, paddle boards, bikes and more. The lake has a surface area of 390 acres.
Go For a Run!
There are always races you can sign up for in Omaha and surrounding areas.
Lake Zorinsky Zinger: Hike-A-Thon and Trail Heavy Half Marathon
This is the first event of its kind in Omaha. The event will be held on Saturday, March 25, 2017 at 11 a.m. The course will consist of 14 miles of single track and mowed perimeter trails around Lake Zorinsky. Hikers are anticipated to take around six hours and trail runners are anticipated to take around three hours.
Dash 4 D.A.S.H
This five mile race will take place on Sunday, April 2, 2017 at 8 a.m. in the neighborhood surrounding Duchesne's campus in midtown Omaha. Runners will complete two loops of a course that meanders through the nearby neighborhood.
Leprechaun Chase 10K
Although this ten mile race is currently sold out for 2018, it's an annual event. If you sign up before tickets sell out, you'll get to participate in a race unlike any other. Held at the Strategic Air & Space Museum, runners are encouraged to dress in green from head to toe. Women start the race, and men follow suit five and a half minutes later. Whoever finishes the race first wins a free beer for their gender at the Green Beer After Party.
View more runs in the Omaha area here.
Join a Gym
There are many benefits to joining a gym. If you want to get healthier, feel better, stay active or meet new people, a gym membership could be beneficial for you. Here are a couple of the activities you can get involved in at our eight Genesis Health Clubs locations in Omaha:
Group Fitness
Many different kinds of fitness classes are held at Genesis Health Clubs on a daily basis. Our experienced instructors lead Pilates, yoga, Zumba, strength training, cycling, boot camps, water aerobics and much more. The instructors are dedicated to providing a great workout and an exciting experience every time.
Personal Training
Genesis' certified personal trainers will help you reach all of your health and fitness goals. Whether you seek to improve athletic performance or health, or wish to look and feel better, we will customize a program tailored to your needs. Our personal trainers will always work with you at a pace you're comfortable with. See how you can get a free personal training session today.

Pave your way to a healthier lifestyle in Omaha. Do you have any favorite activities that aren't listed above? Let us know in the comments!