You might think that reaching for a snack after a workout is counter-productive, but you actually want to feed your body some calories to help replace the energy stored in your muscles. A protein snack also helps build and repair affected muscles by pushing them during your workout. Here are five great snacks to refuel your body.
Easy Post-Workout Snacks | 5 Healthy After-Workout Ideas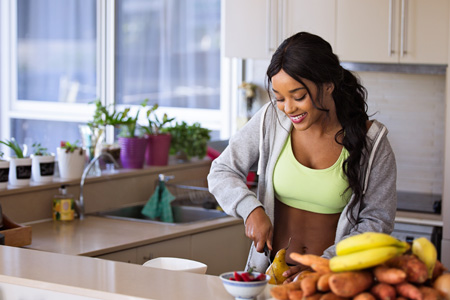 1. Peanut Butter & Banana on Rice Cakes

If you're running from the gym to work, pack this snack so you're not tempted just to grab anything on your way. It'll replenish your energy quickly and have you set for your workday.
2. Protein Shake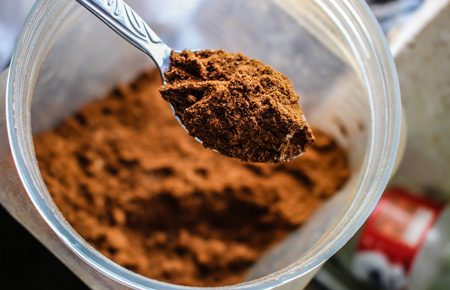 A staple in many people's gym bags because they're low maintenance. Just put one scoop of protein powder in a water bottle and drink up. Protein shakes come in many flavors, so taste a few before choosing a favorite. Wanting a protein-filled smoothie instead? Check out this delicious recipe from our blog: Peanut Butter Green Smoothie.
3. Trail Mix

Another easy snack that you can make at home and keep in your desk drawer at work or bag. Combine nuts, raisins, cranberries, and more for a healthy dose of protein and good-for-you fats. Pistachios are a good choice since they are high in potassium–an electrolyte that is lost through sweat.
4. Non-Fat Greek Yogurt with Fruit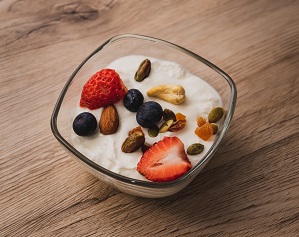 Greek yogurt is all the rage for a good reason–it is full of protein and low in sugar. Pile on some fruit, and you'll be energized to tackle your next project.
5. Whole Wheat Pita and Hummus

This is an excellent combination of carbs and protein. You can find personal-sized hummus packs at grocery stores that make it easy to carry anywhere–even on a hike.
Want More Delicious AND Healthy Recipes from Genesis Health Clubs?