Wanting a better breakfast that will keep you going all day long?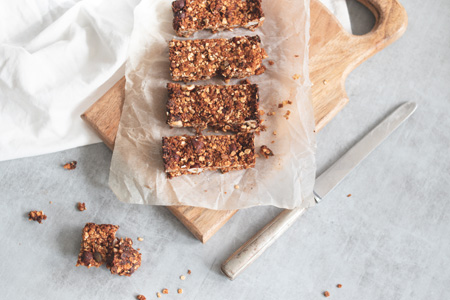 Here's one for you that's sure to keep you satisfied.This recipe was made by Nutritionist Amy Lemezis, and make about 12 servings.
Healthy Oatmeal Breakfast Bars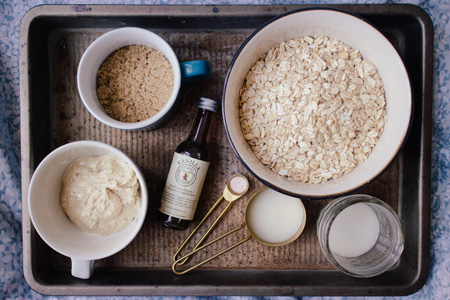 Ingredients:
½ cup vegetable oil
¼ - ½ cup white or brown sugar
1 cup applesauce (no sugar added)
2 cups plain non/low-fat yogurt
4 eggs
1 tbsp vanilla extract
1 tbsp + 1 tsp baking powder
1 tsp salt
1 tbsp cinnamon
6 cups whole oats
1 cup fresh or frozen blueberries
1 cup fresh peaches
Optional: walnuts, raisins, etc.
Pro Tip: Apple chunks, bananas, any berries and cranberries make this a treat for any season!
Directions:
1. Preheat oven to 350 degrees.
2. In a large mixing bowl, blend the vegetable oil, sugar, and applesauce until smooth.
3. If you prefer a sweeter breakfast bar, use ½ cup of sugar- otherwise cut back with ¼ cup.
4. When smooth, add the yogurt and eggs. Mix well.
5. Add the vanilla extract, baking powder, salt, cinnamon, and oats. Stir until just combined, being careful not to over mix.
6. Add the blueberries and peaches and fold gently into the batter. Feel free to swap out any fresh fruits you have on hand.
7. Pam a 9x13 pan. Pour mixture into pan and bake at 350 for 30-40 minutes.
8. Viola! All done! Serve warm or at room temp with milk and yogurt!
Nutritional Breakdown:
Makes 12 servings. Nutrition facts per serving: 368 calories, 14 grams fat, 13 grams protein, 62 mg cholesterol, 17 grams sugar, 6 grams of fiber
Want More Delicious AND Healthy Recipes from Genesis Health Clubs?