Obsessed with pumpkin? So are we! There are so many recipes out there to enjoy this Fall, but a lot of the pumpkin spice favorites are packed with fat and tons of sugar.
Thanksgiving is this Thursday! Make your pumpkin pie Paleo this Thanksgiving and stay on track with your fitness goals!
Yes, it's okay to treat yourself every once in a while. But if you're worried about going overboard this Thanksgiving, cook up this Paleo Pumpkin Pie recipe from Cook Eat Well that will help you feel better about indulging in your favorite holiday pie. When you go for that first slice, keep it small and remember your "why" on your road to health and wellness.
Paleo Pumpkin Pie Recipe
Prep Time: 10 minutes
Cook Time: 50 minutes
Total Time: 1 hour
Servings: 8 slices (9-inch pie)
Ingredients
Pie Crust
1-1/4 cups of almond flour
3 tablespoons of coconut oil
Dash of sea salt
Pie Filling
1 15- ounce can of organic pumpkin puree
3/4 cups of coconut milk
1/2 cup of honey
3 eggs or flax eggs if vegetarian
2 teaspoons of pumpkin pie spice
1/4 teaspoon of salt
Instructions
Preheat your oven to 325 degrees.
Mix the pie crust ingredients until the dough forms. Press the dough into a 9-inch pie pan and bake for 10 minutes. Set aside to cool.
Mix the pie filling ingredients in a food processor until smooth. Pour the filling into the crust and bake for 50 minutes or until the filling is set. If it is browning too quickly, put some foil over the pie!
Let the pie cool completely and refrigerate for 2 hours before serving.
Nutrition
Calories: 288kcal | Carbohydrates: 26g | Protein: 6g | Fat: 19g | Saturated Fat: 8g | Sugar: 19g
Wait! What about the whipped cream?
Here's a dairy-free recipe that you can whip up in 5 minutes. The following recipe comes from Nutrition Refined.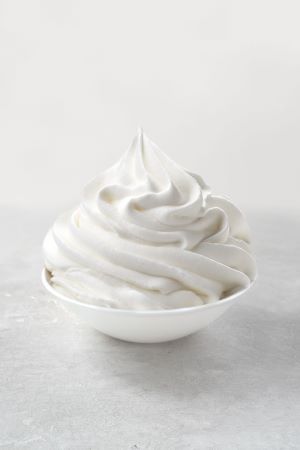 Paleo Coconut Whipped Cream Recipe
Prep Time: 5 minutes
Total Time: 5 minutes
Servings: 6 (1/4-cup) servings
Ingredients
1 (14-oz) can full-fat coconut milk or coconut cream
Optional: 1 tablespoon of honey
Optional: 1/2 teaspoon of vanilla extract
Instructions
Chill the coconut milk or cream in the refrigerator for 12 -24 hours.
For 30 minutes before whipping the coconut cream, chill a mixing bowl in the refrigerator. For an even speedier process, chill a bowl in the freezer for 10 minutes.
Scoop out the cream, and leave the coconut water for a different recipe later on.
Whip up the cream and add the optional vanilla extract and honey slowly.
Serve immediately and enjoy!
Nutrition
Calories: 120kcal | Carbohydrates: 4g | Protein: 1g | Fat: 10g | Sugar: 2g
Keep it Healthy During the Holidays!
This Thanksgiving, enjoy yourself but keep it healthy with this dairy-free, gluten-free, Paleo Pumpkin Pie and Coconut Whipped Cream recipe, that will surely please all your friends and family. Want more tips on how to lean out the Thanksgiving feast? Check out this blog for helpful tips!
Stay strong, Fit Fam! You can do it!
Want More Delicious AND Healthy Recipes from Genesis Health Clubs?