Jose Riveros

Senior Vice President of Sales

Department: Corporate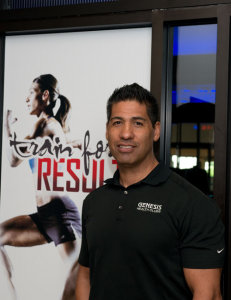 Jose Riveros joined the Genesis Health Clubs team in the summer of 2013 as Vice President of Sales for the company. He has been an integral part of the company's growth during his tenure, as Genesis grew from eleven locations to twenty-one very rapidly, adding eight clubs in just eight months from 2014 – 2015.
He helped implement Genesis sales systems and structure into each acquired location while building qualified sales teams.
Jose has significantly increased sales in the Wichita market where his focus began and has grown the monthly draft in most other markets as well. He leads and mentors management teams in each of the gyms and also manages a Corporate Wellness team of three employees who sell corporate memberships and wellness plans to businesses in each market.
As a member of Genesis Executive Team, Jose has played a key role in developing and implementing Genesis' G60 Boot Camp model that is currently active in all locations, as well as the 'Value Tour' and Results Based Training (RBT) model and the new member engagement protocol implemented in 2011.
CREDENTIALS
Personal Trainer, Coordinator & Director – LA Fitness (5 Years)
District Sales Manager for 10 Club Operation – 24 Hour Fitness (8 Years)
Owner and Sales Director for 11 Club Operation – Pure Fitness (7 Years)
Vice President for all Franchise Clubs – Gold's Gym Northwest (2 Years)