Group Fitness Classes
Reserve your spot in class to guarantee you'll get in! Just log in to our member portal, find the class you'd like, and reserve a spot! You don't have to reserve a spot, but those who do will be guaranteed entry.
Express classes denote a shorter version of the real class. Any classes that specify 30, 75 or 90 denote the length in time of the class if it is other than an hour.
Please choose a location to see classes from that club.
---
Class Descriptions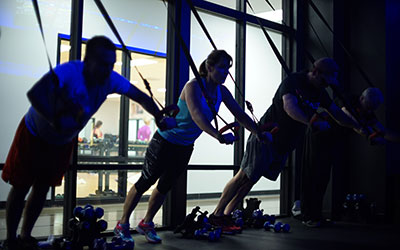 All American Training
High intensity training that burns tons of calories, fast. For All American Training, we combine strength, endurance, and power training while pushing you heart through zones of performance. You'll experience intervals reotated between treadmills, row machines, strap, floor and dumbbell movements in this hour-long class. Genesis All American Training provides you the opportunity to burn calories like never before!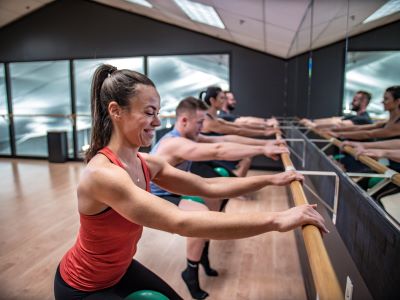 Barre
This Pilates-based, full-body workout is inspired by the traditional ballet barre training. Barre provides a high-intensity workout that will increase your strength, especially in the core & legs. Barre increases range of motion and improves flexibility while toning, stretching and elongating your muscles.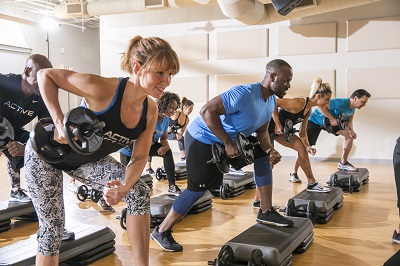 Group Active
Group Active® is an innovative one-hour workout that improves cardiovascular fitness, builds total-body strength, and enhances movement health for daily life. Inspiring music and supportive coaching will ensure you succeed with simple, athletic exercises that use dumbbells, body weight, and The STEP®. ACTIVATE YOUR LIFE!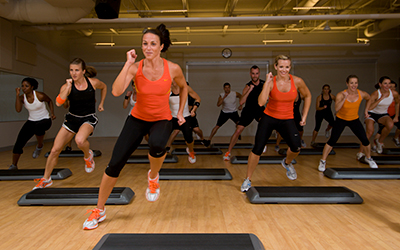 Group Blast
Group Blast® is 60 minutes of cardio training that uses The STEP® in highly effective, athletic ways. It will get your heart pounding and sweat pouring as you improve your fitness, agility, coordination, and strength with exciting music and group energy. HAVE A BLAST!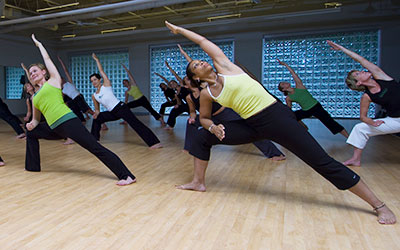 Group Centergy
Group Centergy® will grow you longer and stronger with an invigorating 60-minute mind-body workout. It incorporates yoga and Pilates fundamentals with athletic training for balance, mobility, flexibility, and the core. Emotive music drives the experience as you breathe and sweat through this full-body fitness journey. REDEFINE YOUR SELF.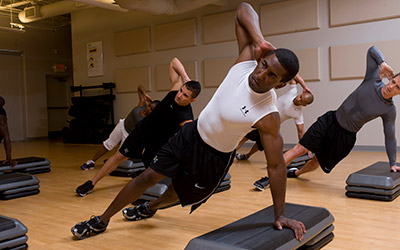 Group Core
Group Core® gives you three-dimensional strength training in 30 action-packed minutes! A stronger core improves athletic performance, enhances movement health, and helps prevent back pain. Expert coaching and motivating music will push you through integrated exercises that use your body weight and weight plates. HARD CORE!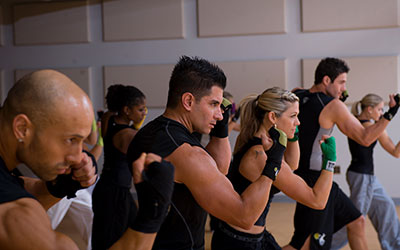 Group Fight
Group Fight™ is a gripping hour that burns a ton of calories and builds total body strength. Tap into the hottest mixed martial arts movements done at a rapid-fire pace to smash your cardio fitness! From the boxing ring to the fighting cage, Group Fight combines cutting-edge moves with thrilling music. This electric experience is addictive! FIGHT FOR IT! Group Groove
Group Groove® will make you sweat with a smile during this energizing hour of dance fitness. It's a sizzling cardio experience that is a fusion of club, urban, and Latin dance styles set to the hottest current hits and the best dance songs ever produced! IF YOU CAN MOVE, YOU CAN GROOVE!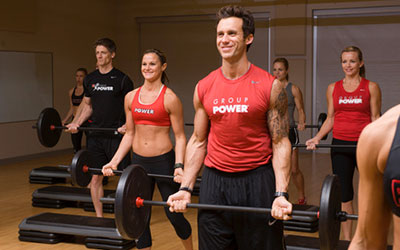 Group Power
Group Power® maximizes your workout results with one hour of cutting-edge strength training! Get muscle strong and movement strong when you combine traditional strength training with functional exercises and the revolutionary science of Loaded Movement Training, using an adjustable barbell, body weight, and heart-pounding music. POWER UP!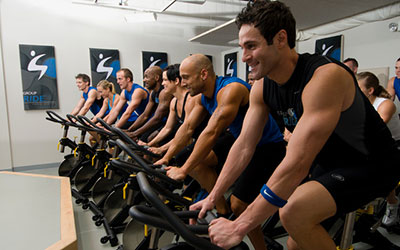 Group Ride
Group Ride® is a huge calorie burner that builds great-looking legs! It's a 60-minute cycling experience brought indoors. Roll over hills, chase the pack, spin the flats, climb mountains, and sprint to the finish! Feel the thrill of energetic music and group dynamics as you get all the benefits of authentic interval training. RIDE ON!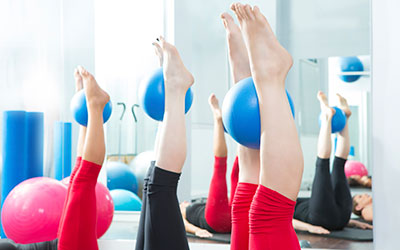 Pilates
We offer Private and Semi-Private training in our fully equipped studio as well as Group Reformer, JumpBoard, and ALL equipment training. We also offer "drop-in" mat and barre classes which are included in your membership. Pilates conditioning promotes physical harmony and balance for people of all ages and physical conditions while providing an energizing workout. Regardless of your current level of fitness; from sedentary office worker to fitness enthusiast, Pilates exercise can be your primary mode of body conditioning or injury prevention. Whatever your goals, Pilates can and will change your body and life!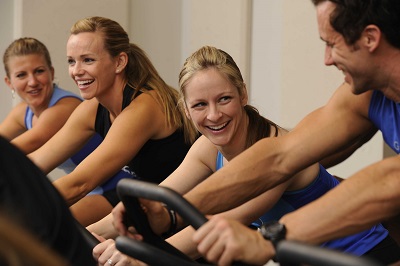 R30
Get fitter in only 30 minutes with R30! It's as easy a riding a bike, and in R30, riding a bike has never been better! Burn calories, improve muscular endurance, and build cardio fitness as you ride with surges, short intervals, power, and end with a rush. Inspiring music and motivating coaches ensure that Everyone Finishes First!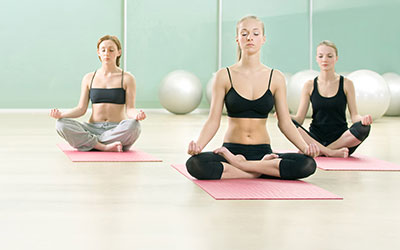 Yoga
Our teachers are the best in the industry, and represent the full spectrum of yoga disciplines. Whether you are looking for classical alignment based class, Vinyasa-flow yoga, or specialized classes in prenatal, children's, rehabilitative gentle and Restorative Yoga, or Power Yoga, you will find them all at Genesis Health Clubs. We are especially proud of our Beginner and Yoga Basics Classes, designed specifically for new-to-yoga students and led by knowledgeable instructors trained to help you get the most out of every class.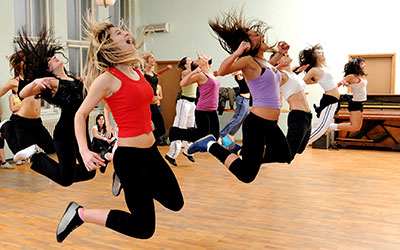 Zumba
This class features aerobic/fitness interval training with a combination of fast & slow rhythms that tone & sculpt the body. It utilizes the principles of fitness interval training & resistance training to maximize caloric output, fat burning & total body toning. It is a mixture of body sculpting movements with easy to follow dance steps.
©2023 Genesis Health Clubs