Blog
Monday, July 13 2015 3:08 PM
Schedule Changes:
The G-Cycle and Group Ride Classes held at 9AM have been cancelled at Lawrence North. Also Group ride at 6PM on Wednesdays have been cancelled as well. Seraphine Naeymi, our new Fitness Coordinator will be teaching Mondays for Silver Sneakers.
Launch Month:
July brings the heat as well as new classes with our new launch in MOSSA Classes!

Group Ride: THIS WEEK!
Group Power: Saturday JULY 11th
Group Centergy: JULY 25th
Group Blast: JULY 26th
Group Fight Monday: JULY 27th
This month we are featuring Kamay Plunkett in our GET TO KNOW interview:
Kamay Plunkett
Age: 31
Title: Group Fitness Instructor
Describe your fitness regime (no more than 3 sentences):

I love anything out doors, like cycling and running. I love centergy when I need to find my center and Group Power and Ride to build my muscle strength.

Fitness Inspirations ( ex: words to live by, athletes, well-known public figures etc.)?

I'm inspired by my members that come every day. They push me to lift harder and in return – I push them right back with encouragement!

What motivates you in the gym, how do you get into the "zone" ( ex: types of exercise movement, music, group fitness)?

Any 80's music for my "zone". My motivation is a healthy life style.

What is something extra you offer as a Personal Trainer and/or Group Fitness Instructor?

I offer that extra boost of energy at 5:30AM – in the form of a smile and a super charged Group Power routine!

What is something most people don't know about you that you care to share?

I was a Girl Scout for 16 years. In all four years of high school, I sold a combined total of 4,300 boxes of cookies!

What supplements, vitamins and/or super foods and drink do you recommend?

I love Quest Bars. They are the best go to for a meal replacement or quick snack.

Favorite cheat foods and drinks:

I love Indian or Mediterranean Food, ice-cold Coca-Cola and wine!!

Finish the following sentences:
a. I love working out during… a rainstorm.
b. It is hard for me to work out when… I'm tired.
c. My favorite body part is… My eyes.
d. I feel strongest when… I'm in the zone!
e. I want to improve on… My muscle tone.
f. I always _______at Genesis. Rock out!
g. I never ________ at Genesis. give-up
h. My ideal workout partner is _______. My friend Rachel.
i. My favorite workout song is ______. Anything by Journey.
j. Movie/TV show that motivates my inner fitness beast _______. Centerstage

3 words to describe you as a Personal Trainer/Group Fitness Instructor.

Energetic, Passionate, Inspiring
SRX Special
What's Inside:
The Incredible Burning Point XT
The Essential Rx Flax Oils
The Necessary Daily Essential Vitamin
And one Rx Meal in Delicious Vanilla

All for ONLY $74.99
Jump start your weight loss regime with the SRX FITPACK!
Tuesday, June 16 2015 3:59 PM
Seraphine Naeymi is our new Group Fitness Coordinator at Genesis Lawrence North! Serephine is a seasoned fitness instructor and aerial artist from New York. She recently relocated to Lawrence in March of this year, but her fitness journey began in Los Angeles. She then moved to New York and then ended up here with us. She has been in the fitness industry for 10 years and has found a true passion for fitness that is focused on pushing the body to meet its full potential. Serephine is trained in body reading which is similar to movement therapy; this allows her to create an emotional connection to the physical movement. That connection allows the student to be invested in their progress on a much deeper level.

Serephine is a certified Personal Trainer with certifications also in Yoga and Mat Pilates. She has been featured on many TV shows including MTV's Girl Code, The Wendy Williams Show, The Rachel Ray Show, and Martha Stewart as a fitness expert and personality. Serephine was also Lindsay Lohan's fitness instructor and on her life coach team for her documentary series on Oprah's Own Network.

We are so happy that Serephine has decided to join our fitness family! We look forward to seeing what she can accomplish in the Group Fitness Department. Please give her big welcome when you see! She is an amazing instructor; you have to go to one of her classes!
Friday, April 24 2015 11:19 AM
Before joining Genesis Health Clubs, Tonya was unhealthy, had type II diabetes, high blood pressure, high cholesterol and weighed 480 pounds. She is a single mom and wanted to set a better example for her 3 kids. "I was in a lot of pain and I wasn't living the life I wanted, said Tonya." She wanted to be healthier and live a healthier lifestyle. She was ready for a change, so in August 2011 she joined Genesis Health Clubs. She works out in the club multiple times a week. She enjoys the variety of workout equipment, the helpful staff and the delicious protein shakes.
Tonya is a proven example of how hard work and dedication pays off. Since joining Genesis, Tonya has lost a total of 248 pounds! "I've learned a lot. Mostly about myself. Consistency is key. Never quitting. Even the smallest steps produce big results. I never thought I could look as good as I do and that my muscles could transform like they have. It's incredible and I'm addicted - in a very healthy and good way."
Even after losing over 200 pounds, Tonya isn't quitting. She no longer has type II diabetes and is off of her blood pressure and cholesterol medications. She will continue to exercise and live a healthy lifestyle. She has more weight loss and transformation goals set for herself in the near future. "I expect that what I've accomplished at Genesis will stay! I pray I can inspire others to try. To get up and live! That there is hope. Baby steps turn into giant leaps. I'm not going anywhere."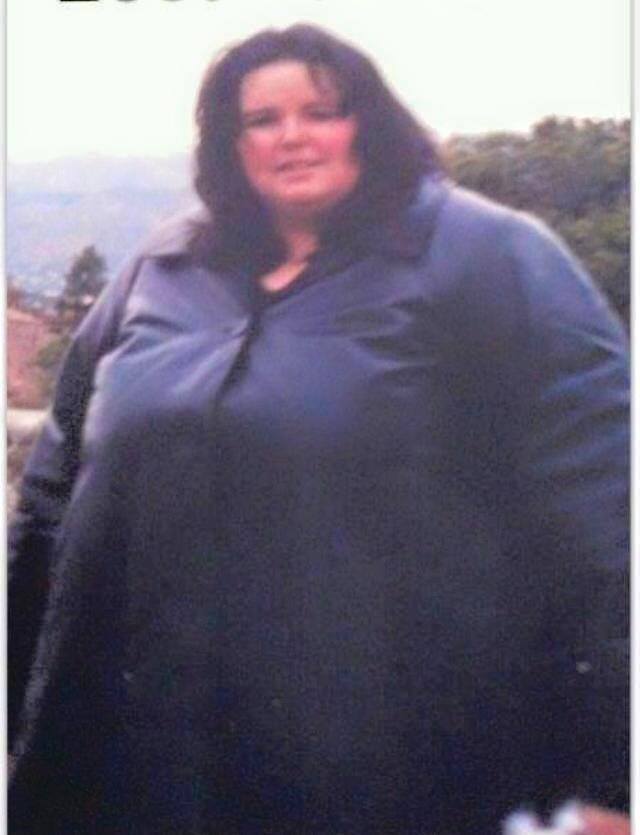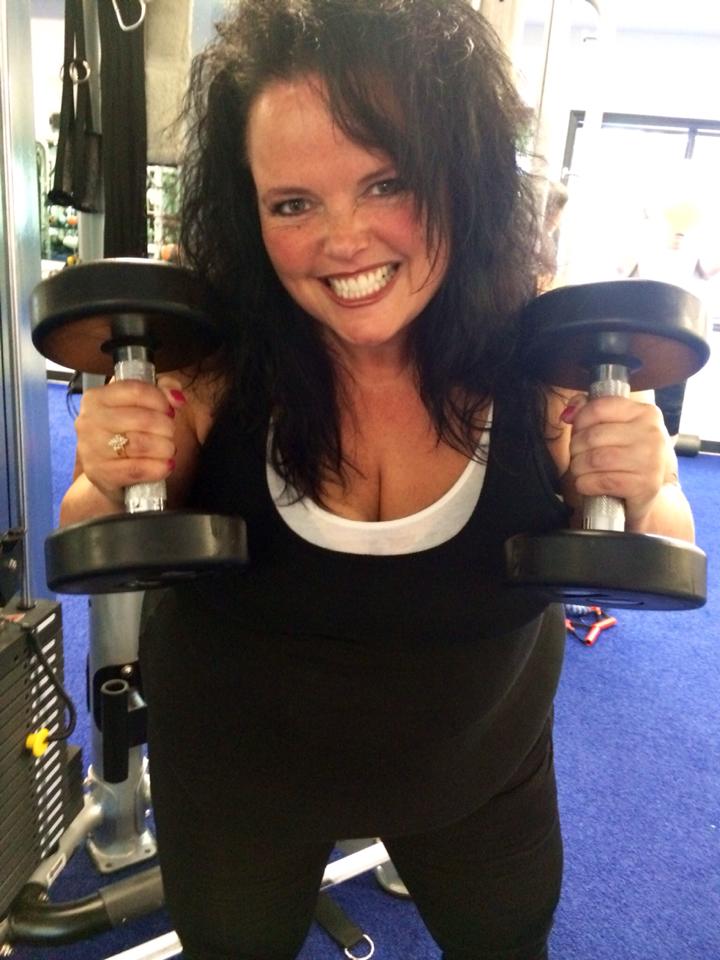 Tuesday, April 7 2015 2:03 PM
April is MOSSA Spring Releases Launch Month!
At both clubs we have launches planned for all the new releases - see complete list of Launch Dates & Instructors below:

Group Power Saturday April 4:
North - 9AM with Sara, Marianne & Leah - only 8 spaces left!
South - 9AM with Cristal, Janae & Shane - Launch FULL - come to a class next week to check out the new release

Group Ride Tuesday April 14: (sign-up begins Monday April 6)
North - 6PM with Shane & Kamay
South - 5:30PM with Marianne & Tom

Group Kick Sunday April 19 - North only with our Daring Duo Melisa & Sarah (no sign up needed)

Group Centergy Sunday April 19: (no sign up needed)
North - 5:30PM with Ashley & Cristal
South - 11AM with Tami & Cristal

Group Blast Sunday April 26 - North 3:30PM with Sherre-Khan, Janae & Cristal (sign up begins Thursday April 23)

We take in-class reservations to guarantee your spots for Power, Ride & Blast so be sure to sign-up with your favorite Group instructors.
You may bring a friend for free to any launch so long as you sign them up ahead of time - when you reserve your spot, reserve theirs too!
Any questions on reservations & launch space availability, contact Group Fitness Coordinator Cristal Barnes: cbarnes@genesishealthclubs.com

Never taken a Group class? A launch is a perfect time to start - the programming is new to everyone!
This month - find out why GROUP Music Moves Ya! =0)

Lawrence North:
Good-Bye to Sara Powlus
Sadly, we are losing one of our favorite instructors - Sara Powlus is moving to Indiana with her hubby as he begins a position back at his alma mater - Notre Dame. Her last day teaching will be Saturday April 25. We are working on plans for a going away party - look for details to be shared in her classes in the next 2 weeks. The good news is we have a talented & friendly group of instructors ready to step in to continue her classes! The planned line-up is as follows:

Monday 9AM Group Ride - Joni
Monday 10:30AM Silver Sneakers - Sherre-Khan
Monday 4:30PM Group Power - Haley

Tuesday 9AM Cardio Intervals - becoming Group Blast - Cristal

Wednesday 9AM Group Power - Leah
Wednesday 9AM Silver Sneakers - Sherre-Khan / Leah

Thursday 9AM Cardio Intervals - Leah

Friday 9AM Group Ride - Joni
Friday 10:30AM Silver Sneakers - Sherre-Khan

Saturday 9AM Group Power - Janae

We wish Sara & her family well & hope they come back to visit!
Lawrence North Instructor of the Month: Shane Heiman
Shane came to us from Emporia at the start of the school year & has created quite a following with his fun & funny teaching style (ask him about how hard it is for a guy to maintain his hair style between workout. Shane became certified in Group Power back in October 2011 - he & GFC Cristal Barnes actually attended the exact same training - so they go way back! Shane is a fantastic instructor - if you haven't tried his classes yet, you are missing out!
You can catch Shane teaching the following days / times:
Tuesday 7PM Group Power
Wednesday 5:30AM Group Blast
Thursday 6PM Group Ride
Thursday 7PM Group Power
& starting in May he will alternate teaching Tuesday 5:30PM Group Ride at South!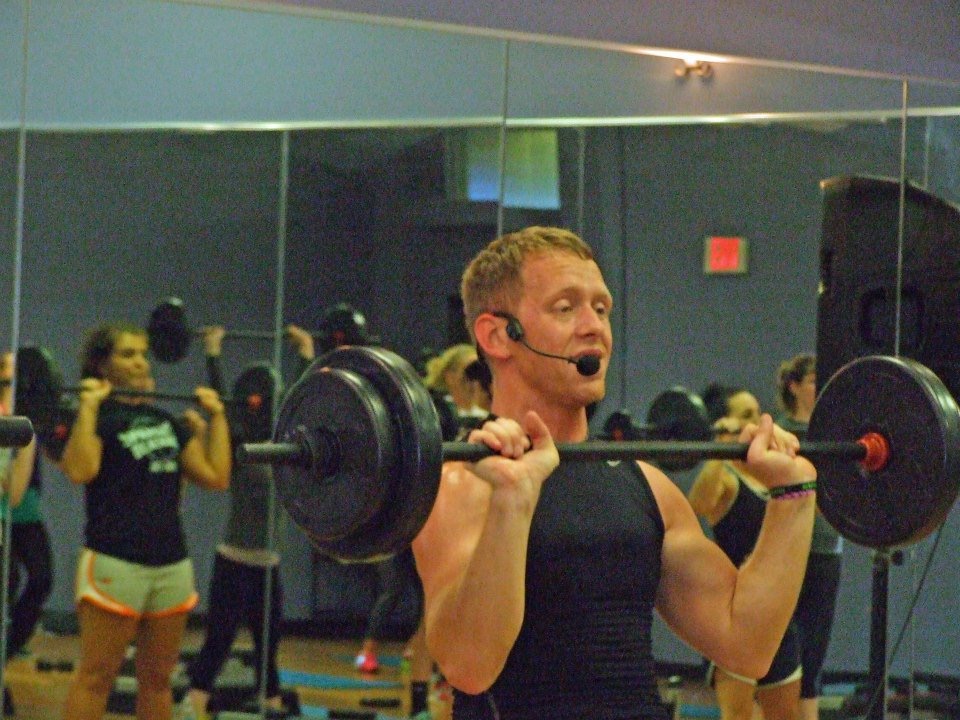 Lawrence South Instructor of the Month: Kamay Plunkett
Kamay is to love Kamay! She was a member for 2 years before she took her first instructor certification & has not looked back! She teaches Group Power, Group Ride, Aqua Zumba as a sub & is preparing to be a Barre instructor. She is always willing to help other instructors in need when her busy running schedule & wedding planning allows (our girl is off the market & getting hitched in October! =0
Q&A with Kamay:
Q - Why did you begin teaching group fitness?
A - I love a challenge and learning new things. There is nothing like seeing one of the members accomplish a goal, whether it's doing push-ups on their toes or adding weight to the bar. They are the reason I get out of bed at 5am for class.
Q - What changes have you seen in yourself & those hard-working 5AM members in the past 3 years?
A - Both my students & myself have seen big changes - physically & mentally. I can now run a 10K (something I could not do 3 years ago) & am running my first half-marathon in 2 weeks!
Q - What is your full-time job?
A - I'm the Roasterie Coffeehouse Coordinator for KU Dining Services. I am also a member of PEO & Beta Sigma Phi service sorority. I volunteer at Starlight Theater in KC & for fun I run any race that has cool T-shirts & medals!
Q - Have some funny tidbit from your past members you'd like to share?
A - I was a Girl Scout for 16 years & during my 4 years of High School I sold over 4,000 boxes of cookies!

If you'd like to catch up with our fun & funky Kamay, wake up early & take one of these classes:

Monday - SOUTH 5:30AM Group Power Express
Tuesday - NORTH 6:00PM Group Ride (so non-morning people can check her out… =0)
Wednesday - SOUTH 5:30AM Group Power Express
Friday - SOUTH 5:30AM Group Power Express
Monday, March 2 2015 3:24 PM
We LOVE Group Fitness & Learning new things in Lawrence!
We had a LOVE-ly month in Group Fitness in February, highlighted by special Valentine's Day classes at both locations.
At South, we asked members to wear pink or red if you love Group Power - this was their response:
Not to be left out, Group Centergy wanted to show their love too!
At North our G60 Boot Camp attendees got their sweat on bright & early so they could enjoy the rest of their valentine's day.
To end our Valentine's celebration, Tanya hosted a Thai Couple yoga massage - 90 minutes of partner yoga that 10 couples LOVED!
We hope to offer special yoga retreats / classes at least once a quarter in our LOVE-ly need yoga studio.
We have also been working to add new instructors & new classes at both our clubs by hosting a training in Group Power & Fluidity in the past 30 days.
First we had the pleasure of a Group Power training with MOSSA master trainer Rex Repaire, attended by Group Power hopefuls Sherre-Khan J, Janell B, Janae C, Leah B. & Tami H. along 10 others. It was a great weekend - all the new instructors LOVE Rex! Our new kids are almost all done filming their videos / certified! We want to thank all of you who have been part of our filming classes - we appreciate both your patience & your willingness to help our new instructors complete their certifications.
In addition we had the pleasure of learning a new class format - Fluidity Barre - which we hope to bring to Lawrence North in April. We spent a weekend getting our booties kicked gracefully by Fluidity Master Trainer Tanya Badgley - Lawrence Fluidity trainees are (left to right): Karen J, Tami H, Kamay P, Cristal B, Tarah M, Jordan M, & Jill G. If you want to LOVE your backside & lengthen your body lines, this new class is for you! Stay tuned for announcements regarding the new classes coming in Q2.
Lawrence North Instructor of the Month: Barry Barnes
Do you LOVE Zumba & a fitness class that always feels like a dance party? Then Barry Barnes in your man! Barry is a certified Zumba instructor and ZIN member and has been teaching for the last 6 years. As a participant, Barry thought the best way to stick with a workout would be to become an instructor. If you like music and dancing, Zumba is a fun way to stay in shape. Since becoming an instructor Barry has lost about 20 pounds which alleviated some pain in his knees and ankles. The most rewarding part of being an instructor is knowing he's helping people relieve daily stress while also helping them stay fit. It's good to hear members at the end of class say how much they NEEDED this workout today. Barry's class motto: Keep moving, have fun and if you don't like what I'm doing, do your own thing!
Barry works at the Hallmark Cards production facility, is a published poet and professional washboard player. Barry is a native of Lawrence, has been married for 28 years and has two adult children, 3 dogs and a cat.
Interesting fact: Barry had the opportunity to travel to Europe this year with the Ernest James Zydeco band to headline a Dutch Cajun and Zydeco music festival.
You can catch Barry in the act - teaching Zumba - the following days / locations:
Lawrence South - Mondays 6:30PM
Lawrence North - Wednesdays 5:30PM, Saturdays 10:00AM & Sundays 1:00PM.
Come groove with Barry & get to know our Renaissance Zumba Jam Man!
Lawrence South Instructor of the Month: Pam MacDonald
Would you LOVE to get to know Group Ride instructor Pam Macdonald better? I sat down with Pam to learn more about this fiery, fantastic instructor:

- Why do you enjoy teaching group fitness?
Before I started teaching group ride, I attended group fitness classes regularly. I found I worked much harder in the group environment than I did on my own. One of the things that has benefited me the most about teaching classes, is that I have to show up no matter how rough of a day I have had or how much I don't feel like working out. Once I am there, the members motivate me to work very hard and get in a great workout! I hope that I motivate them to push harder as well. If I cycled on my own, I'd probably just do an hour long Spin track!
- What changes have you seen - either in yourself or your students - since you started teaching?
Since beginning teaching, I have lost several pounds and toned up quite a bit. I love seeing the members improve their fitness levels as well. It's great to see someone who struggled to finish the class, now gets through the entire workout with energy to spare!
- What you do when not teaching?
I am a Professor of Psychology at Emporia State University. Other than work and group fitness classes, I lift weights 4-5 times a week. I also keep busy with soccer – both of my daughters (ages 11 and 13) play elite competitive soccer year round.

- What is something our members don't know about you?
I have written and published over 20 academic works (journal articles, book chapters, etc.) and conducted some of the first empirical research studies on equine facilitate therapy and learning programs for at-risk youth.
Tuesday, February 10 2015 11:35 AM
Welcome to February! In Lawrence this month brings fantastic new changes thanks to our amazing instructors, great new programs & our brand new yoga studio at North!!
At Lawrence North we Blasted-off into our Grand opening ribbon cutting, with over 200 members & guests attending our group fitness classes! Pictured below is our Group Blast Sneak Peak January 2015 release class & the 9AM Group Power - attended by nearly 50 people!

Below is our Sneak Peak Group Centergy preview - all taught during our Grand Opening Celebration on January 24.
Everyone who loves Centergy, raise your hand in an extended angle pose or "clap" your hands in prayer pose!
In order to bring Centergy to North, we need more instructors - so we have new kids Jill, Jessica & Tami training to become the newest members of our Group Centergy team.
They attended training earlier his month with Master Trainer Jeannie Patterson & are ready to start teaching classes in our brand new yoga studio this week!
Speaking of Yoga, since we have a new studio at North, our instructors of the month are two of our AMAZING yoga instructors: Brenda Berg Dyck & Kelsey Bitting.
Brenda Berg Dyck (RYT 200) has been teaching yoga in Kansas since 2007. After falling in love with yoga while living in Florida, Brenda moved back to her roots in the sunflower state and started teaching Sivananda style yoga, a classical hatha yoga system, which is a slow paced, meditative practice focusing on breathing and the 12 foundational poses. Over the past 7 1/2 years, her personal practice as well as her teaching style has broadened to include many styles. Brenda is a forever student of yoga, and continues her education by taking yoga workshops and seminars every year.
Whether taking her Yoga Basics or Power Yoga class, Brenda loves to be adventurous with her students. She enjoys helping them progress into advanced poses by breaking them down into small digestible parts. She incorporates a mind-focusing breath technique while flowing in and out of poses, followed by a deep restorative relaxation, which creates not only a stronger and healthier body, but a calmer and quieter mind. Brenda's goal is to empower her students by gaining outer strength, inner calm and trust of their own intuition.
Brenda has a B.S. in Communication Studies from Washburn University and has spent more than 20 years working in development, fundraising, marketing and event planning. Brenda is married and has two teenagers, plus a 14 year old, 60 lbs fur- baby who thinks she's a lap dog.
If you would like to join the legions who love Brenda's insightful & inspiring yoga practice, plan to join her in any of her classes:
NORTH -
Thursday 9:00AM Power Yoga
Thursday 10:15AM Yoga Basics
Friday 5:00PM Power Core
Friday 5:30PM Power Yoga
Kelsey Bitting - in her own words:
I love teaching yoga classes because yoga has transformed my body and mind in ways I want everyone to have a chance to experience. Since I began practicing regularly, I am a healthier and happier person, and those benefits just keep increasing year after year. In my classes, I try to explain the health value of the yoga practices that I teach, to offer modifications for poses, and to encourage my students to build strength and flexibility while still treating their bodies with respect and kindness. Guiding students to achieve steadiness and ease in a new pose, or just to catch a breath of peace in a hectic world, is one of the great joys of my day-to-day life.
Lately, I have been reading and studying about yoga therapy, or the use of yoga practices to facilitate the body's healing process for specific diseases and conditions. In my personal yoga practice, I am working on arm balances and inversions, remembering how good I feel when I take time to meditate (just a few minutes!) each day, and respecting the limitations of my hip joint structure!
In my day job, I am a Teaching Postdoctoral Fellow for the University of Kansas Department of Geology. My work involves collaborating with faculty to redesign their courses to use the teaching methods and philosophies that are associated with the best student learning outcomes. I also have the opportunity to mentor graduate and undergraduate teaching assistants and conduct a bit of scholarship of my own around the process of change in higher education. In my spare time, I enjoy hanging out with my husband Jay and our two cats, getting together for dinner or coffee with friends, and learning (trying to learn?) to garden.
To immerse yourself in Kelsey's well-articualted & highly educated yoga world, join her classes at either location:
NORTH - Monday 7:30PM Power Yoga
SOUTH - Wednesday 6:30PM Yoga Flow
NORTH - Saturday 10:30AM Yoga Flow
NORTH - Saturday 11:30AM Gentle Yoga
Thanks to the grand opening of our new Yoga studio at North, we have DOUBLED the number of Yoga / Mind-Body classes available at our North location!
That's right Yoga lovers - your long wait is over - we are OUT of the racquetball court & the fitness studio & you have a new Yoga home!
We now have bolsters & more blocks & mats & our own thermostat & a bright shiny new space waiting for YOU!
Check out our brand new schedule (starting 2/2) & take your practice to a higher level (literally - our studio is on the second floor.
Thursday, January 8 2015 11:35 AM
January Group Fitness News
December was a great month for Group Fitness & 2015 is shaping up to be a Brand New Everything for Genesis Lawrence!

At the annual Genesis Holiday Party, Group Fitness Awards were presented in the following categories:

Peer Award - a peer-nomiated award from instructor to fellow teammates for exceptional dedication & team spirit
Rookie Award - coordinator nominated award for the team member who joined us this past calendar year & made the most impact
Department Award - corporate determined award for the department most deserving based on member participation in group fitness classes

Guess what? Lawrence was 3 for 3! Our team received all three awards!
PEER AWARD: Winner - Jenny Boettcher
Jenny is a fan-favorite cycle & Group Power instructor who teaches the following classes / times:

Mondays 9:00AM G-Cycle South
Tuesdays 9:00AM Group Power South
Thursdays 5:30AM Group Power North
Saturdays 8:00AM G-Cycle South

The following are excerpts from Jenny's nominations (three different instructors nominated Jenny for this award):

"Jenny is a real team player who values the contributions we all make in providing successful classes to our members. Jenny goes above the "norm" and works hard to engage with the "new to her" group of early morning exercisers. Jenny makes it fun for participants new & old."

"Jenny Boettcher also deserves a shout out, for making her classes fun. She always makes everyone feel welcome, takes extra effort to learn names, and makes sure she gently encourages those that might need an extra nudge during the class to work a little harder. She always works extra hard herself, so what better company to have during class?"

"She walks through the class, smiling & shaking hands, patting members on the back & even giving half-hugs to members she knows well. She is genuinely concerned about each person attending her classes & creates a warm, fantastically welcoming environment, whether on the bike or with a Group Power bar in her hands. Jenny has a loyal following - for good reason. Jenny loves to teach & loves to make members happy - a wonderful combination for all her lucky students. Jenny does not seek out any awards or accolades, yet another reason why she is the perfect recipient for it."

So if you attend one of Jenny's classes - have fun & feel free to congratulate her on the award!
ROOKIE AWARD: Lily Kelly
Lily has been a member for quite a while & finally - after more than a little urging - decided to pursue yoga for instruction this past January, joining our team as an instructor in May. Lily studies lines, modifications, purpose, principle, - all the components of the poses she leads. She takes her study of yoga as seriously as she does her work as a full-time engineer. In addition to being a warm and beautiful instructor, she is a happy and accepting presence - much needed at a time when our yoga schedule has been eroded by the complications of renovation. Even though she is stuck teaching yoga in a too-warm, too-bright & too-loud racquetball court, Lily has managed to maintain her following & keep an upbeat attitude, regardless of the rantings of handball & racquetball players. Lily is a joyful, exuberant, welcoming and open-minded instructor, always seeking feedback & constructive criticism from myself & fellow instructors as well as members. Here is what some of her members have to say about Lily as a yoga instructor:

"Lily is a glowing, welcoming presence my soul needs every T-R & Sun. We are blessed by Lily's instruction"

" Lily is a wonderful bright highlight of my day - my practice & my flexibility have benefitted from Lily's instruction"

" I am so thankful for Lily (& for you finding her for us) - she keeps our yoga practice going - even in that horrible racquetball court!"

"Lily is just wonderful - she is a gem! Priceless & perfect."

If you would like to discover our lovely Lily & her inspired yoga practice, pencil one of her classes on your calendar & experience her unique uplifting style of yoga:

Tuesdays 6:30PM Yoga Flow North
Thursdays 6:30PM Yoga Flow North
Sundays 2:00PM Yoga Flow 75
Department of the Year
We also won department of the year, as despite the ever-evolving status of our club due to renovation, we still managed to maintain a 24% group fitness participation attendance (meaning 24% of the daily member use involves group fitness classes). We hope to have our club shiny & new & in one lovely warm piece very soon! Thank you to all for your continued patience as we make our way through this long & noisy renovation process. It will end soon & we will have a club worthy of our members once again!
Things to look out for in January:
1 - January is Release Month for our Group Programs! Sign up one week in advance in class or at the front desk of each club to reserve your spot for the Centergy, Power & Kick launches (no need to sign up for Ride or Blast - plenty of room! =0) Our launches of our new releases will be as follows:
Saturday Jan. 10 Centergy 10:00-11:00AM (South only - it will be coming to North once we have a yoga studio again! =0)
Monday Jan. 12: Ride - the new release will be taught in all Group Ride classes beginning 1/12
Saturday Jan. 17: Power Launch Parties at South & North 9:00-10:00AM
Sunday Jan. 25: Kick - 12:00-1:00PM (North only - it will come to south when we renovate / get a new fitness floor =0)
Sunday Feb 1: Blast - 11:00-12:00PM at South, 3:30-4:30PM at North

2 - Group Power Training is coming to Lawrence! If you love Group Power & are interested in becoming an instructor, we will host a training weekend in January! For more info such as training cost & requirements, contact Cristal Barnes, GFC: cbarnes@genesishealthclubs.com

A Group Power Training Event will be at:
Genesis - Lawrence North
3201 Mesa Way
Lawrence, KS 66046

January 30-31, February 1, 2015
Friday: 12:00pm - 8:30pm
Saturday: 9:00am - 6:30pm
Sunday: 7:30am - 3:30pm
3 - Group Centergy training is coming too - maybe not to Lawrence but at least to the area! If you love Group Centergy & are interested in becoming an instructor, this may be your chance! We already have 4 instructors interested in attending, so carpooling may be an option. For more info, such as training cost & requirements, contact Cristal Barnes, GFC: cbarnes@genesishealthclubs.com

A Group Centergy Training Event will be at
Health Ridge Fitness Center
17800 West 106 Street
Olathe, KS 66061

January 23-24-25, 2015
Friday: 12:00pm - 8:30pm
Saturday: 9:00am - 6:30pm
Sunday: 7:30am - 3:30pm
Thursday, October 2 2014 5:23 PM
Greetings Lawrence Members! Below is our October Group Fitness news.
Please make sure to follow our facebook page for ongoing updates too!
Welcome to Fall! The temps are dropping along with the leaves - so why not use the change in weather to come check out our new classes & some of the new faces we have at our clubs!
North Location News
NEW CLASSES:
We now have Group Power on Mondays & Wednesday 4:30PM for teachers & moms & those who want to get in their Hour of Power BEFORE dinner - we hope you like this new POWERful option!

Friday nights - do you want to relax or get your groove on? At Genesis North - we have you covered for both!
4:30PM new yogi Kim (she's only new to us - she is working on her 500 hour yoga card!) will help you unwind & de-stress with a lovely Gentle Yoga class.
5:30PM Friday Night Zumba Dance Party with Gwen - come shake it off & get your groove on with the amazing Gwen. She may be nearly 6 months pregnant but she can still move like no other! Come to the party & try to keep up! =0)

Sunday - a few new options to make the most of your day "off":
10AM Power Yoga Express with Karen - if you already love Karen's Yoga Flow 75, why not challenge yourself with an added 30 minutes of strength & power on the mat. Come for just 30 - or stay for all 105 minutes of bendtastic fun!
12PM Group Kick with Sarah & Melisa (they alternate) - before the Football Games begin, come get your kick on & sweat off your Saturday night. High or low impact - this cardio punch is great for everyone!
4PM Tabata - wanna' train with intervals but don't have much time? Come check out Heather's take on Tabata - 30 minutes of super Sunday fun
4:30PM Group Power - if you come for Tabata, why not stick around for Group Power? Heather will cruise through the workout & tackle every muscle before the Sunday Night game begins.
New Instructors
Lauren Link comes to us on the verge of receiving her 200 hr RYT card - meaning she is just 8 classes away from accomplishing 200 hours of study in Yoga! She is taking over the 10:15AM Yoga Basics class on Tuesdays and will hopefully be testing the waters in some cycle classes too!
Jessica Feldman is our newest high energy Zumba instructor - take one class from this Colorado transplant & you'll be asking me to put her on schedule more often! She is fun & spunky - you would never believe she is the mom of 5 boys. How she mom-ages 5 boys and has the energy to rock the Zumba floor I do not know - but she does! She is teaching Wednesday 10:30AM Aqua Zumba starting 10/1 & will be filling in as needed until a class becomes available (she has already agreed to helm the Friday Night 5:30PM Zumba Dance Party after Gwen goes on maternity leave - but not a moment before!
Kim Deroulette is another new yogi - new to us but working on her 500 hour card (mentioned above) - she is easing you in to the weekend with a 4:30PM Friday night Gentle Yoga class & filling in elsewhere as her schedule allows. She is a wonderful instructor - mark your calendar & get to know our latest yoga addition.
South Location News
Group Centergy is now offered on Monday & Wednesday afternoons 4:20-5:20pm. Cristal & Marianne are dancing you through the Centergy workout - a wonderful mix of yoga & Pilates - standing & on the floor. A fantastic alternative for those who want to stretch, strengthen & relax before heading home for family dinner.

As the weather cools, it's time to put your bikes in the garage & head back to the cycle studio! We have two new classes for you to keep your wheels spinning:
Group Ride Tuesdays 5:30PM with Marianne & Thursday 5:30PM with Pam - these classes compliment our Monday & Wednesday G-Cycle so you can "spin" 5:30-6:30PM Monday through Thursday!

Sunday we adjusted our line-up just a bit - we now have Group Ride at 9AM & Group Power at 10AM. Come for 2 full hours of Sunday morning sweat if you can!
Despite the renovations at North & the continued construction at South, we hope you continue to make fitness a priority & join us in one or many of our wonderful classes. We have a great team of instructors excited to meet you & help you fall in love with our classes. Group exercise is a wonderful way to make fitness a steady part of your daily routine - so pick up a schedule, mark your calendars & come to class! Just allow a little extra time due to construction / traffic so you can make it to class on time. Running late? It's fine - come to class anyway! We want to see you in our classes & having a great time.
For any questions or concerns about our classes or schedule please don't hesitate to contact me!

Cristal Barnes
Group Fitness Coordinator - Lawrence
Genesis Health Clubs
cbarnes@genesishealthclubs.com
Wednesday, September 3 2014 5:20 PM
Greetings Lawrence Members! Below is our September Group Fitness news.
Please make sure to follow our facebook page for ongoing updates too!
16 in 60 Congratulations Shout-Out
Congratulations to Emily Dilfer & Sara Hase for completing 16 group fitness classes in 60 days! Each will receive a Genesis T-Shirt, 50 G-Perks and one free shake coupon. Studies show that people are more apt to continue a fitness program if they exercise with another person or in a group. It also takes about 60 days to "develop a habit." With our 16 in 60 Program, you get both!
Group Kick Hitting Lawrence North on 9/3!
We are bringing Group Kick to Lawrence, and our program launch is Wednesday, September 3rd! Mark your calendars to join Cristal, Melisa & Sarah as we knock this program out of the park from 7-8PM on 9/3. Be the first to see the July 2014 Group Kick workout & meet our amazing new instructors, Melisa & Sarah. After the launch 9/3, Group Kick will be taught on Mondays & Wednesdays 7-8PM at the North location (sorry South side - you got Group Centergy - North gets Kick; we'll even things out in a few months =0).
Group BLAST Demo Class & Training Coming Soon!
As of 9/3, Lawrence will have Group Power, Group Ride, R-30, Group Centergy (south only) & Group Kick (North only). Next up: Group Blast! Group Blast is a step-based cardio workout that mixes fitness, agility, balance & strength with athletic exercises that utilize the step in dynamic new ways. Genesis is hoping to host a a training in Leavenworth the last week of September, so we want to preview the class to possibly recruit new instructors & give members a taste of what's to come. On Sunday September 14 at 4PM we will host a demo class at Lawrence North so you can check out the newest "Group" format. Mark your calendars & plan to join us!
Thank Genesis It's RED Friday!
We are kicking off the Fall Football season & our first TGIF of the school year with a special edition Red-Friday TGIF! On Friday September 5 we will host special football themed classes all day & we encourage everyone - instructors & members alike - to wear red as they workout that day. Special classes for the day include:

RedZone Group Ride - GridIron Group Power - Running Out the Clock R30 - Huddle Up & HIIT the Water - Touchdown Tabata - 1st & 10 Buttz & Gutz - Punt! Pilates

Before the TGIF begins at 7PM we will also throw in a special class: Are You Ready for some ZUMBA?! at 6:30PM at the South club

Come celebrate Gwen's return to schedule with a one-hour football themed Zumba class. Wear your red / Chief's gear & stay after the workout for the party!
For any questions or concerns about our classes or schedule please don't hesitate to contact me!

Cristal Barnes
Group Fitness Coordinator - Lawrence
Genesis Health Clubs


Friday, July 11 2014 2:14 PM
Are you ready for a new release with lots of fun new music & chances to break a serious sweat?
Then plan to join us as we launch the July 2014 workouts!
R-30 Tuesday July 15 @ 9:15AM
Group Ride Wednesday July 16 @ 9AM
Mark your calendars, bring your water bottle & a towel or two & get ready to MOVE! =0)