West Central Tennis Team
Meet Our Genesis West Central Tennis Team!
Mike Woody
National Director of Tennis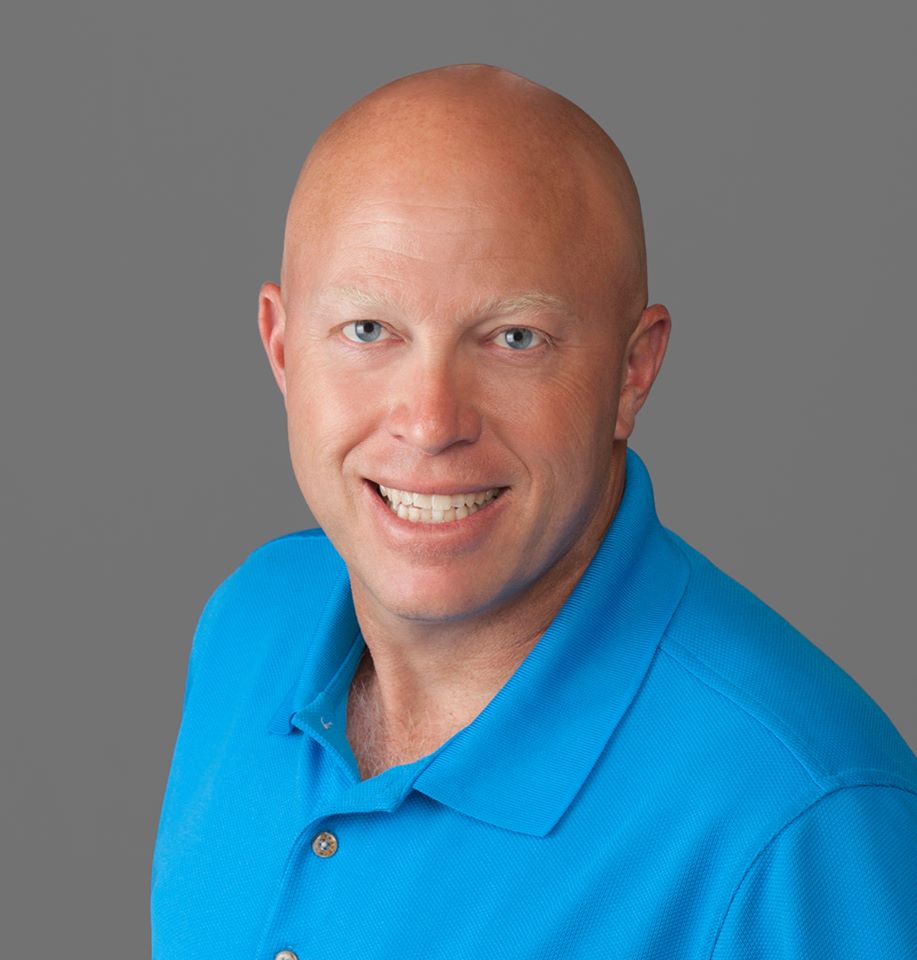 Genesis Tennis Professional since 2015

Degrees and Certifications
• USPTA / PTR Certified
• ten and Under National Trainer- USTA
• High School Development National Trainer – PTR
• Cardio Tennis National Trainer – TIA
• Attended over 1,000 Hours of Industry Workshops / Trainings

Accomplishments
• Led Midland, MI to 1st Best Tennis Town Award in the United States by USTA
• Travelled around the world training & U.S. leading tennis workshops- Japan, Turkey, Dominican Republic, Jamaica, Canada, England
• Former Director of 39 Court Facility and a team of 40+ employees who deliver high-level tennis programs to a community of 40,000
• Former Collegiate stand out – Western Michigan University- Top 10 All-Time Career wins for over 30 years.
• USPTA National Facility Manage of the Year
• USPTA Midwest Tennis Pro of the Year, Nominated to Hall of Fame in Midwest
• Coached six teams to State Championship win.
• Two Children: Meghan and Austin – played collegiate tennis on scholarship.
Playing Highlights
• High school state champion
• Former Collegiate stand out – Western Michigan University- Top 10 All-Time Career wins for over 30 years.
• Winner of over 100 USTA Tournaments in my career
• Serve and Volley is my preferred game style- my mission is to shorten the point.

Tennis Philosophy / Goal
"Play to Win!!! No matter your age or level, my goal is for everyone we work with to "feel success." Success can be getting your first tennis ball over the net, maybe making a shot you have never made, it could be finally winning your first match, or beating someone you have never beat. Tennis is a game with so many surprises and joys. So our hope to you is that you catch the tennis fever, savor the emotions it creates, and buckle your seat belt for your "Tennis Adventure."
Lloyd Bruce Burgess
Director of Tennis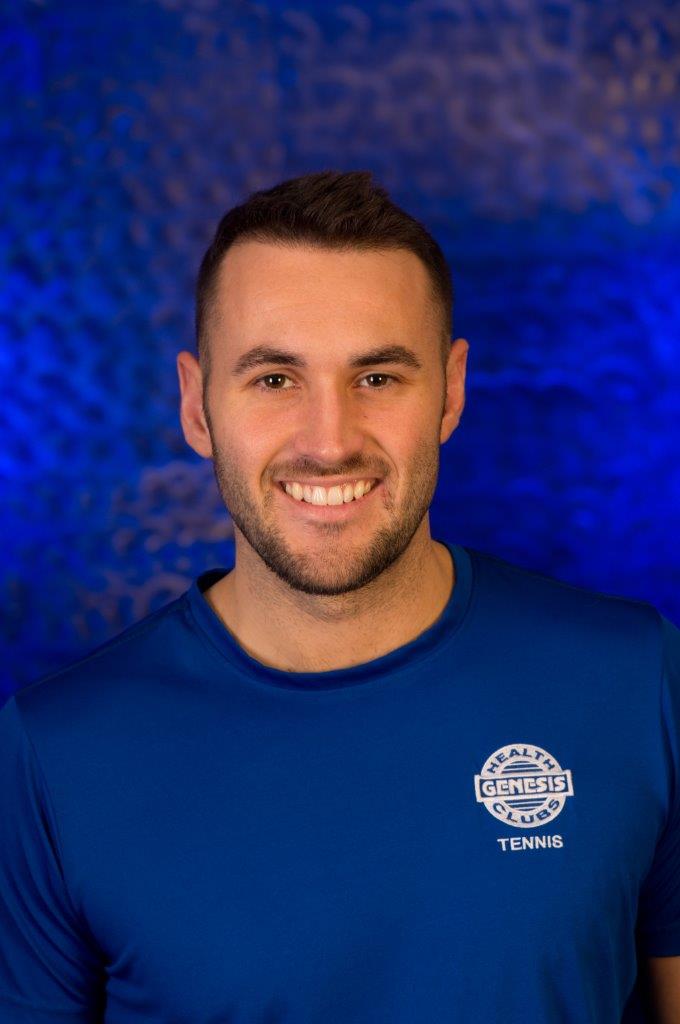 With Genesis since 2013
Degrees and Certifications
Coaching Certification-PTR/P1
Coaching Certification-USTPA
Bachelors Degree in Communication Studies
Coaching and Experience
NCAA Compliance Assistant
IBM Data Entry Team – Wimbledon
Portsmouth Tennis Academy
Hampshire and IOW LTA Junior Performance
Johanna Konta's – Practice Partner – (Australian Open Semi-Finalist)
Roddick Lavalle Tennis Academy
College Coach - Cowley College
College Coach – Fresno Pacific
Volunteer Assistant at Wichita State Men's Tennis
Working with some of the best players in the Missouri Valley and the State of Kansas
Helped shape what is widely regarded as the place to Play Tennis in West Wichita for Adults and Kids
Playing Highlights
Accepted a scholarship to Virginia Tech University (Top 25 NCAA Division 1) only to be ruled ineligible for NCAA play
Played #1 at Cowley College for two years ranked as high as #3 Singles and #2 in doubles nationally
Regional winner on three occasions singles and twice in doubles
Captained Cowley to their highest ever finish at the time
1 National final in doubles and two national semifinals in singles
Region 3 Player of the year
National rookie of the year
National Champion with Fresno Pacific
National Runner up with Fresno Pacific
Member of what was widely regarded as one of the best teams ever to play NAIA tennis
GSAC Champions 2011 and 2012
Competed in the British Masters - Top 32 Male Tennis Players in the country
Tennis Philosophy
"Your opponent is a puzzle; find a way to solve the puzzle."
Brent E. Fields
Tennis Professional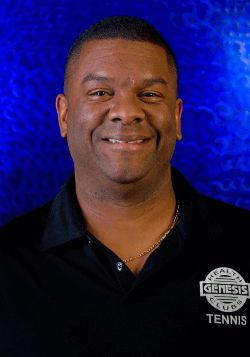 With Genesis since 2010
Degrees and Certifications
Coaching Certification-PTR/P1
Coaching Accomplishments
30 years of experience teaching/coaching tennis
He has coached many players who have gone on to play college tennis.
Coached Tara Snyder to a career-high 33 on the WTA professional tour
Traveled the world as a WTA coach.
Coached a player who went on to win the junior U.S. Open
Coached a national junior clinic at the Nick Bollettieri Academy
Invited to be a Junior National Team coach
Owned and operated a tennis facility for fifteen years
Playing Accomplishments
One of the top players in the Missouri Valley my whole career
Winner of the Sweet 16 tournament as any 18 year old
Ranked #1 Missouri Valley as an 18 year old.
Played national-level tennis as a junior.
6A State Champion.
Played at Wichita State University.
Personal Life
Married with two children.
Both of my kids play tennis.
Tennis Philosophy
Tennis is a sport for life, metaphorically and literally. Metaphorically it teaches you various important life lessons such as emotion management, learning to deal with success/failure, dedication, hard work, etc. Literally – you can play this sport forever. You often see people 75+ out on the court.



Dave Chera
Tennis Professional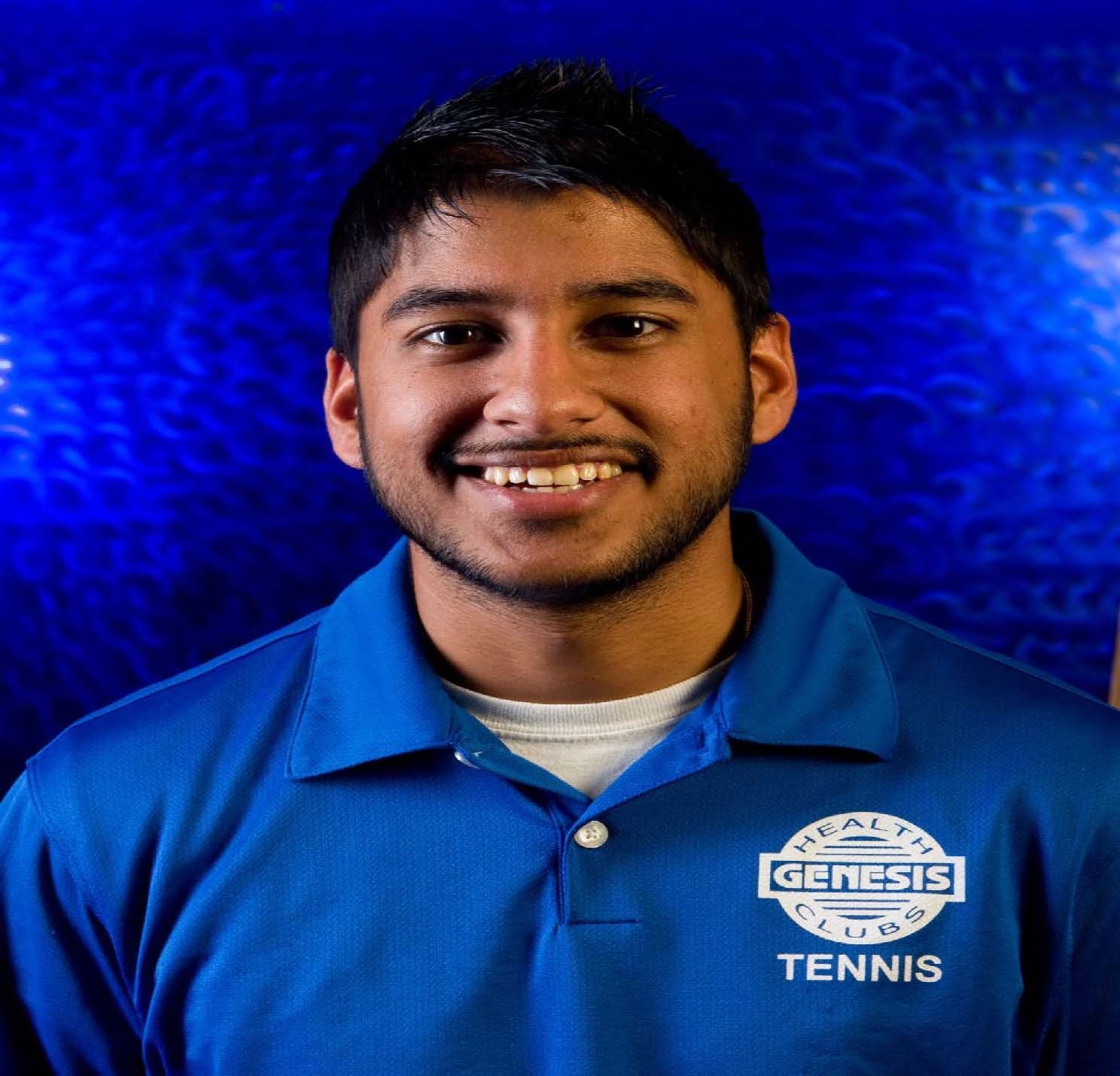 With Genesis since April 2015
Degrees and Certifications
Coaching Certification - LTA Level 3 Club Coach Award

Playing career
Played in European Tennis Association tournaments
Ranked Top 10 in Britain as a junior
Ranked No. 2 in the region from under16's to under18's
Represented Derbyshire as a junior in team events playing in the top divisions of Great Britain
Nationals semi-finalist under 16's
Winner of several grade 3 men's tournaments
Conference and regional winner both as an individual and with the team at Cowley College
Nationals quarterfinalist as a freshman with the team finishing #8 in the nation
Nationals semi-finalist as a sophomore
Tennis Philosophy
Hard work beats talent if talent doesn't work hard.

Personal
Born in Derby, England. Moved to the USA aged 20 after accepting a tennis Scholarship


Regis Fox
Director of Adult Tennis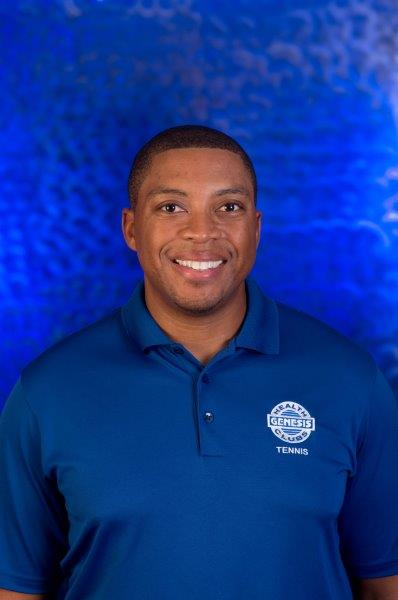 Degrees and Certifications
Bachelors Degree in Communication from Newman University
Coaching Certification - USPTA
Coaching Experience
Been coaching professionally since 2011
Was an assistant with Lake Quivira Junior Tennis Academy in Kansas City
Aided in Charles "Goose" Doughty summer tennis camps
Assistant Coach at Wichita Collegiate High School
Attended USTA 10 and Under coaching workshops
Attended USPTA coaches conferences
Working with state-qualifying juniors across Kansas
Playing Highlights
Been playing tennis since the age of 3
Played at Wichita Collegiate High School, where his team won state 3 out of 4 years.
Accepted tennis scholarship to Newman University (NCAA Division ll)
Team Captain at NU Junior and Senior years
Won many local tournaments as a junior player
Tennis Philosophy
"It never gets easier. You just get better. Skills do grow. However, being excellent is not a skill, it's an attitude."
Asjad "Oz" Kahn
Tennis Professional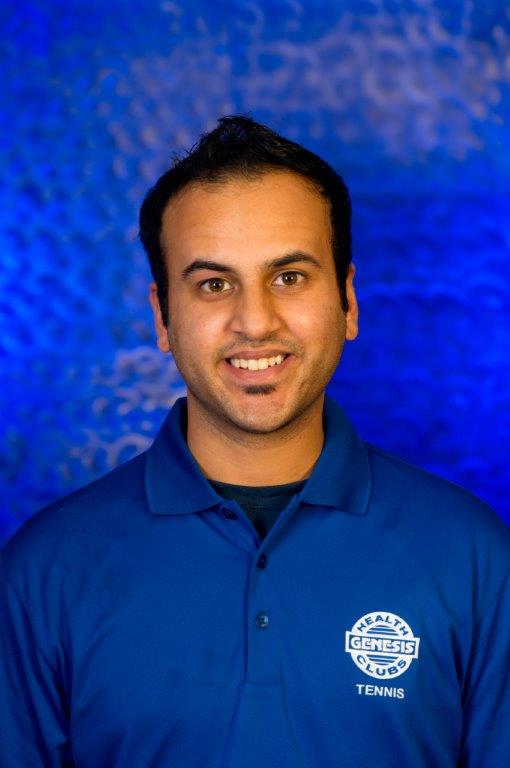 Hometown
Wichita, Kansas
Playing highlights
Participated in various Mo Valley tournaments, winning many titles at the state and Mo Valley level
District Champion 10-18
Mo Valley Sectional Champion Singles and Doubles
His highest ranking was as high as 5th in the valley.
Placed 5th Mo Valley Sweet 16 (the highest level tournament in Mo Valley)
Coaching experience
Coaching tennis since 2010
Coached top-ranked juniors in the section
Coached high school state champions
Experience running 10 U programs - Red, Orange, and Green.
Experience running adult programs, leagues, and cardio tennis
Tennis Philosophy
Optimism is the faith that leads to achievements. Nothing in tennis can be done without hope and confidence.
Santiago Galeffi
Tennis Professional
Degrees and Certifications
Coaching Certification PTR (Professional and 11-17 specialist)
Coaching Certification AAT Argentina Level 3
Bachelor's Degree in Business Administration
Playing highlights
Played #1 at Arizona Christian University Freshman and Sophomore year
NAIA GSAC Conference Champion with Arizona Christian University 2017-2018
Highest National NAIA Ranking #16
GSAC Indian Wells Tournament Champion
ITA Regionals Runner Up 2017
2012 AAT Most Valuable Player
Mercedes Benz Cup of Scottsdale Doubles Runner Up 2017
Competed in prize money tournaments in Argentina, Paraguay, China, Mexico, and the U.S.
Coaching experience
AKROS Academy (ARG) - Co-director
Bettina Fulco Tennis Academy (ARG) - Tennis Pro
Shanghai Racket Club & Apartment (CHN) - High-Performance Pro
Academia Patagonia Tenis (MEX) - Head Tennis Pro
Luis Enrique Barrientos (Ex-ATP 700) - Travel Coach/Hitting partner
Seth Korey Tennis Academy - Tennis Pro
Tennis Philosophy
Success is where preparation and opportunity meet.