Rock Road Aquatics
Rock Road offers year around swim lessons!  See below for pricing.  The 25 meter lap pool is always set at a nice 85 degrees.  We offer many Group Fitness Aquatics classes; see the Group Fitness schedule for class times.  Members are always welcome to swim laps at any time there is a lane available, first come first serve.
For more information contact the Aquatics Director Alyssa Medlin at amedlin@genesishealthclubs.com. 
Our mission:
Provide specialized training tailored to help each individual find their success in the water
Equip swimmers with the ability to react in an aquatic emergency, to not only sustain their own life, but to also aid those in need
Bring Fun on the deck and into the water
Instructors: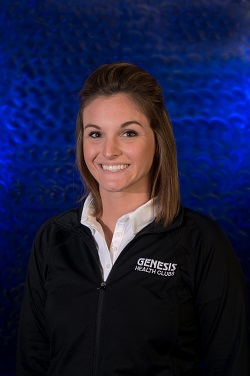 Alyssa Medlin

Aquatics Director
Genesis Swimming and Water Exercise instructor since 2015
Degrees and Certifications:
-American Red Cross Lifeguard Instructor
-AEA certified Water Exercise Instructor

Bio: Alyssa has been teaching swimming lessons for 11 years, at numerous facilities including health clubs, private aquatic facilities, and swim schools. She was a state swimmer in all four years of high school, and swam in college for an NAIA and Division II university. She brings her experience as a swim coach on deck and into her classes to ensure everyone finds their success in the water. She is recently certified to teach Aquatic Group Exercise, and looks forward to growing the aquatics program at Genesis.

Exercise Philosophy: Everyone can benefit from water exercise. Whether they are attending a group fitness class, just learning to swim, or a swimming 2 miles a day, anyone can find their success in the water.
Private Swimming Lessons: 
Genesis offers private swimming lessons year round in their heated pools, taught by highly trained instructors. The programming of these lessons is set to align with your schedule, so Contact Alyssa Medlin, Aquatics Director, to arrange for a complimentary lesson.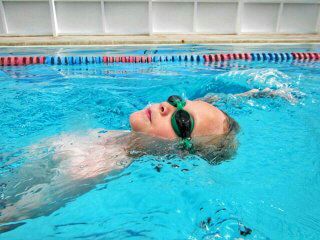 Group Swimming Lessons: 
Our group swimming lesson program was created to help each young swimmer find their success in the water. We serve ages 6months- 13years, and we aim to have all of our swimmers safe and self sufficient in the pool. Please read below for class descriptions: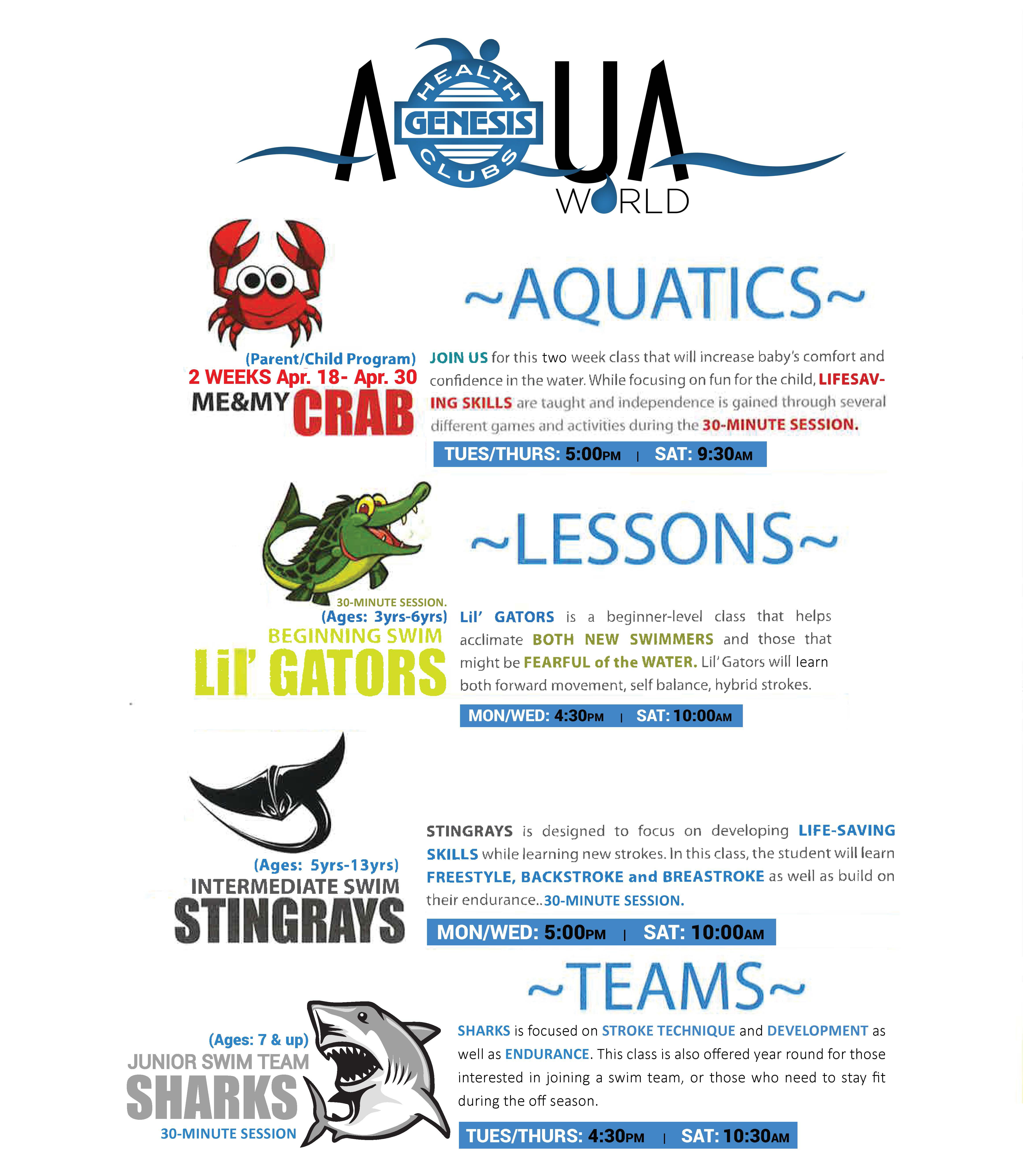 100 mile swim Club:
Do you have what it takes to swim 100 miles? The Aquatics Program at Genesis challenges each and every member to the swim of a century. Log your miles, and swim at your own pace, the Aquatic department will celebrate the milestones overcome! Each member that completes the feat will receive a 100-mile swim club tee-shirt, along with the admiration for enduring such a long swim!

Contact Alyssa Medlin 316-634-0094 to get signed up today!