Gyms in Omaha | How to Find the Best Gym for You | Genesis Health Clubs
Guides to the Best Gyms in Omaha | Finding the Right Gym For You:
Are you ready to reach your fitness goals? Stop kicking yourself about your poor health and lifestyle, and start making your health a priority by joining one of the eight Genesis Health Clubs in Omaha, Nebraska! Our Omaha gyms offer a wide range of Group Exercise classes fit for all ages and fitness levels, all included in your membership. Our certified personal trainers and highly trained instructors will push your workouts to the max, and the special amenities we offer will surely exceed your expectations and enhance your gym experience. So, whether you're a fitness junkie or a fitness newbie, come see why Genesis is the right choice for you. Become a member today and start seeing results. Results for life.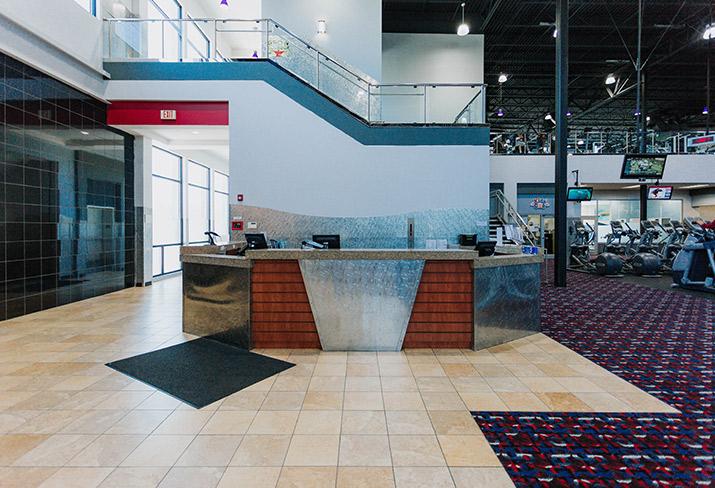 Conveniently open 24 hours and conveniently located in central Omaha, the Genesis Health Clubs Cass location will help you reach your fitness goals! Sitting at three stories tall, this gym is filled with state-of-the-art cardio equipment, top-of-the-line weight machines, a three-lane 25-yard lap indoor pool, a newly remodeled basketball court, steam rooms, a dry sauna, and a hot tub.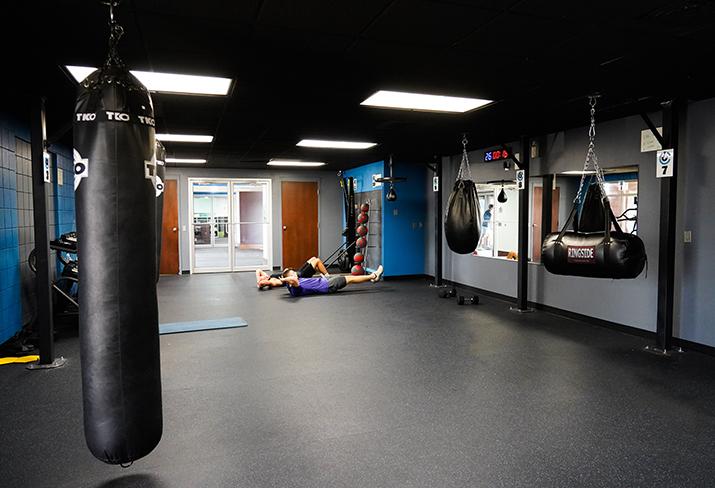 One of the newest additions to the Genesis Health Clubs family is our newly remodeled 132nd & Center location, where you can live a life of workout luxury! This Omaha club truly has it all - Group Fitness, pickleball, basketball, indoor and outdoor pools, child care, youth programming, and so much more. Do yourself a solid and join the Genesis Fit Fam at 132nd and Center. You'll be glad you did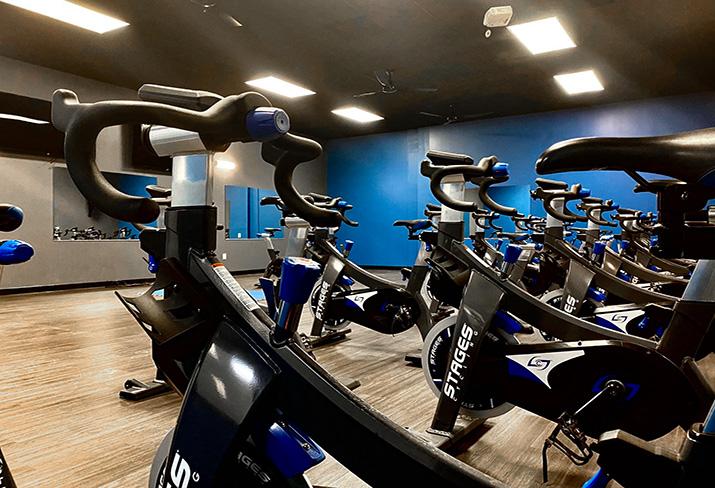 Another newly acquired club is our Genesis Health Clubs Midtown Crossing location, where members can train with the pros -our excellent team of Certified Personal Trainers - who are ready to help you find lasting results. Results for life! If you prefer a group setting when it comes to breaking a sweat, check out any one of our daily group fitness classes, led daily by our highly-trained, friendly, and helpful Group Fitness instructors!
The Genesis Health Clubs 84th and Q Street location is packed with luxury amenities fit for the whole family! From beautiful Yoga, Pilates, and Cycle studios, to a full basketball court, childcare, youth programming, and camp for the kids. This location will help you and the whole family reach your fitness goals!
Any time is a great time to workout at our 24-hour Tara Plaza gym in Papillion, NE. This gym has a huge selection of weight training equipment and cardio machines so that you can customize your workout to reach your fit body dreams.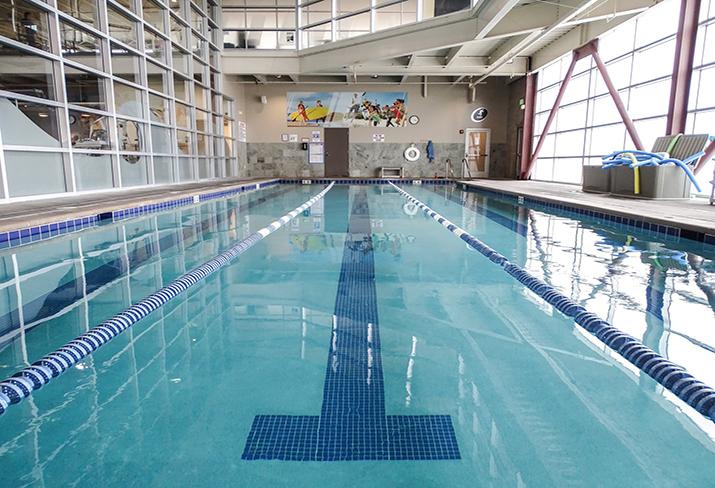 Our spacious Sprague gym in Omaha, Nebraska, has plenty of well-maintained equipment, an indoor track, pool, group fitness classes, personal training, child care, and more! Other amenities at this gym include a ladies-only workout area and a cardio theater, where you can watch a movie while working out.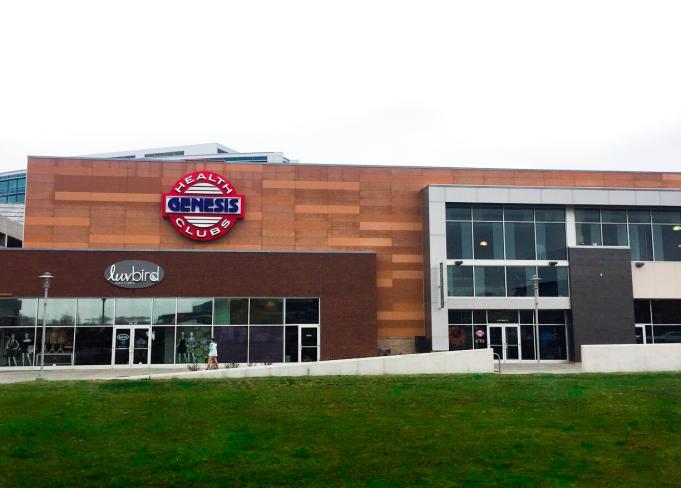 The Genesis Aksarben Health Club features a wide range of amenities, including free weights, state-of-the-art weight and cardio machines, a cycle studio, and a dry sauna. Needing child care while you get your sweat on? We got you! Kid's Club is available at convenient times to accommodate your busy schedule and workout times.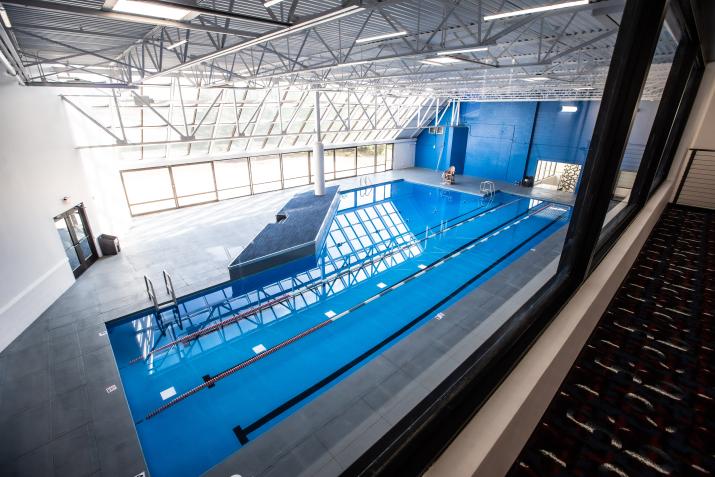 One of the newest Genesis Health Clubs in Omaha is the one located at Westroads, newly remodeled and member-focused! This gym offers a wide range of top-notch fitness equipment, such as treadmills, stair steppers, ellipticals, stationary bikes, free weights, and weight machines. Special amenities include an indoor swimming pool, running track, basketball, volleyball, and tennis courts, along with a supreme cycle studio and summer camp for the kids.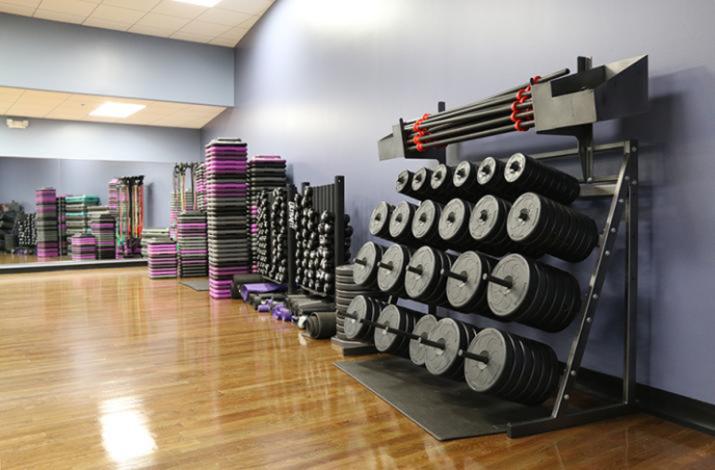 Located in Shadow Lake Towne Center in Papillion, Nebraska, this well-equipped gym will meet all your workout wants and needs. Looking for group fitness classes that motivate you to come back? Check out daily classes at Shadow Lake, where you can ride, pump, lift, kick, and step your way into better health and fitness.
Gyms in Omaha Membership FAQ
What clubs do I have access to?
As a Gold member of Genesis Health Clubs, you have access to not one but eight clubs in Omaha! Not only does your membership grant you admittance to these clubs, but over 40 Gold-Level Genesis Health Clubs across the Midwest.
What kinds of fitness classes do you offer?
Whether you're new to working out or have been working out for years, there's a class for you at Genesis. To name just a few, the Omaha clubs offer Zumba, cycle, yoga, Pilates, boot camps, barre, Group Fight, Group Power, Group Active, Group Core, KidFit, FitLife, Water Exercise, Silver Sneakers, Step, Ironworks, and HIIT.
What about child care?
As a busy parent, it can be difficult to find time to come to the gym and find a way to keep your little one occupied and happy while you workout. Genesis understands, and we're here to help! All eight of our Omaha gyms offer Kid's Club child care. With Kid's Club, you can rest assured knowing your child is being supervised by CPR-certified Kid's Club professional while you workout. Kid's Club hours vary from gym to gym, so be sure to check out your club Kids Club hours.
What are some of the special amenities?
At Genesis Health Clubs in Omaha, we offer special amenities that keep our members coming back. Such amenities include:
Steam Rooms
Dry Saunas
Hot Tubs
Swimming Pools
Basketball Courts
Racquetball Courts
Volleyball Courts
Tennis Courts & Programming
State-of-the-art Cardio Equipment
Top of the line weight machines
Yoga/Pilates
Daily Group Fitness Classes
Industry-Leading, Group Exercise Instruction
Massage and Chiropractic
Cycle Studios
Indoor Running Track
Kid's Club Child Care
Youth Programming
Summer Camp for the Kids
Free Towel Service
Free Locker Access
Social Events and Organized Trips
Are there any gyms in Omaha open 24 hours?
Yes! Our 24-hour clubs are located at Tara Plaza and Cass, making any time a great time to workout.
Is there personal training available?
Yep! Every one of our Omaha clubs offers certified personal training. Our certified personal trainers will empower you to meet your fitness goals and expectations. Whether you want to lose weight, get strong, improve performance, or just feel good again, our staff of experts can help you see lasting results. Find out how you can receive a FREE personal training session here.
What about summer camp for the kids?
At Genesis 132nd & Center and Westroads, we offer Mighty Camp, a camp that strives to keep your kids active, happy, engaged, and energized. Registration for first-time or returning families is now open! Learn more about Mighty Camp here.
Any tennis programming?
Our Westroads and 132nd & Center locations offer tennis lessons for all ages and skill levels. With world-class indoor and outdoor tennis courts, you'll serve up some serious heat, making it enjoyable to get back in the game. New to tennis? Wanting to learn? Receive a FREE tennis lesson at Westroads here. Learn more about tennis in KC here.
I'm still not sure… Is there a way to see if Genesis is right for me?
Of course! Come and see the club for yourself.
For more information on Genesis gyms in Omaha and Papillion, fill out the form below!