Gyms in Tulsa and Broken Arrow | How to Find the Best Gym for You | Genesis Health Clubs
Guides to the Best Gyms in Tulsa & Broken Arrow | Finding the Right Gym For You:
Ready to make your health a priority? It's time to make a change and reach your fitness goals by joining one of the twelve Genesis Health Clubs in the Tulsa and Broken Arrow area! Try something new with any one of our Group Exercise classes, fit for all ages and all skill levels, and all included in your membership. Our certified personal trainers and highly trained instructors will help you reach your fit body dreams by teaching you the tools to get there and by helping you realize your workout potential. From our saunas to tanning, our special amenities are unmatched by other gyms, making you proud to choose Genesis as the right gym for you. Become a member today and see lasting results. Results for life.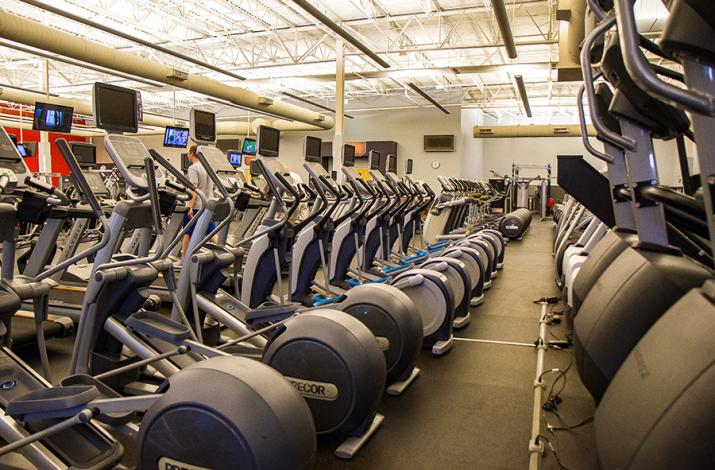 Named one of the best gyms in Tulsa is Genesis Woodland Hills! Conveniently open 24 hours and conveniently located near Woodland Hills Mall, this Tulsa gym location is well-equipped with everything you need to meet your fitness goals! Here you will find a great selection of free weights and weight training machines. If cardio machines are what you are looking for, you can choose from a wide selection of bikes, treadmills, stair climbers, and more!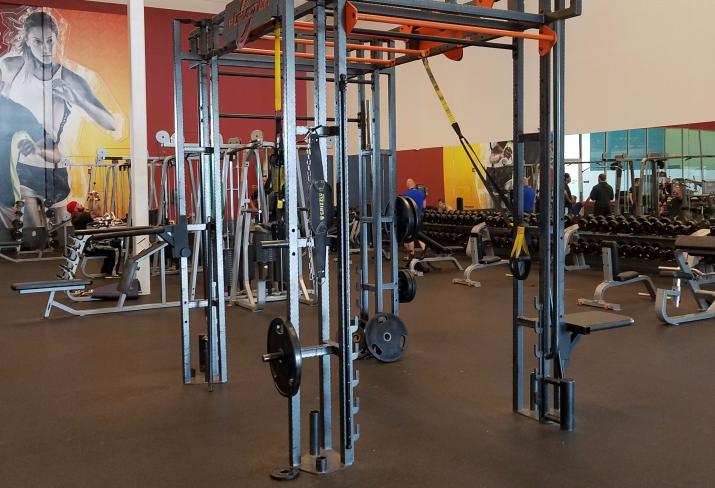 If you are interested in engaging with the latest fitness trends, you will definitely want to explore the many group fitness classes available at Broken Arrow. We offer favorites like yoga, cycle, boot camp, Zumba, cardio, Aqua Fit, and SilverSneakers, plus exciting new options like Group Fight and high-intensity interval training. Our skilled fitness instructors work hard to make every session challenging, engaging, and a lot of fun!
New Location!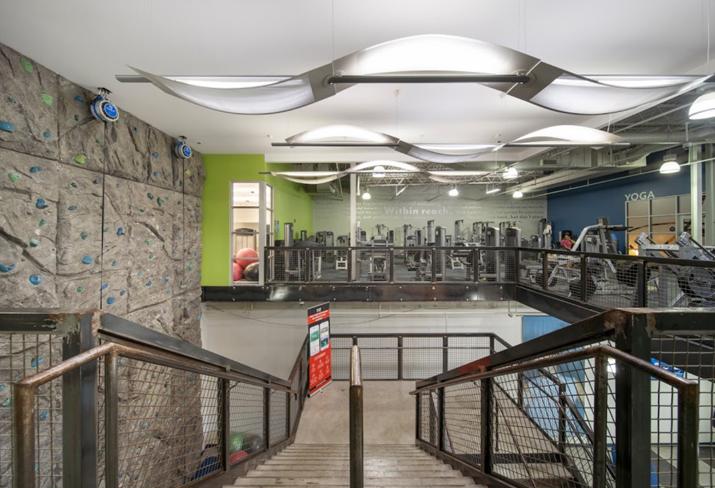 Want rock climbing? Then our Midtown Tulsa location is the right club for you! At Midtown Tulsa, we offer so much more than a gym but a fitness dream! We have the best personal training, certified childcare supervisors, the most variety in workout equipment, and the most fun group exercise classes. Want even more? How about a delicious cafe for you to fuel up after a hard workout. Or MyZone Heart Rate monitoring and Les Mills classes. Whatever it is, we got you covered at Midtown Tulsa.
New Location!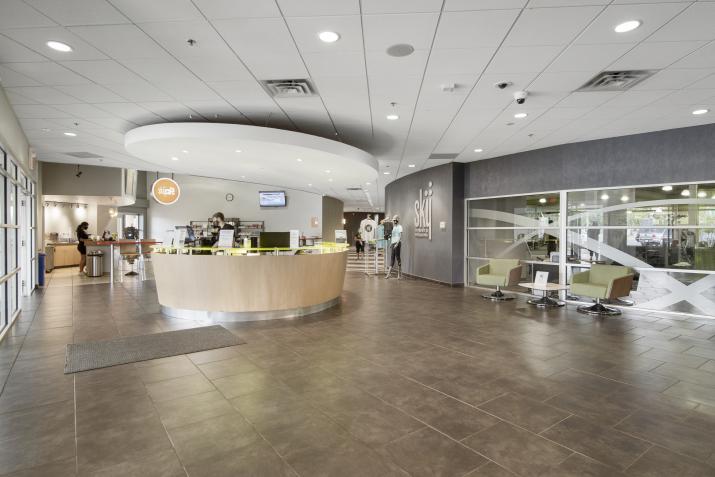 At Genesis Health Clubs South Tulsa, members enjoy a blend of first-class amenities and services! From state-of-the-art equipment to cutting-edge training, daily group fitness classes, Les Mills classes, yoga, Pilates, cycling, an awesome kids activity center, fluffy towel service, MyZone Heart Rate monitoring, and so much more! You'll be proud of your choice of Genesis Health Clubs South Tulsa - the best and most luxurious way to reach your fitness goals!
Gyms in Tulsa and Broken Arrow Membership FAQ
What clubs do I have access to?
All Genesis members in Tulsa and Broken Arrow have access to ALL four clubs in Oklahoma (including Broken Arrow, Midtown Tulsa, South Tulsa, and Woodland Hills) and over 40 total clubs across six states, a huge plus for business and recreational travelers!
What kinds of fitness classes do you offer?
Whether you're new to working out or have been working out for years, there's a class for you at Genesis. To name just a few, the Oklahoma Genesis clubs offer Zumba, cycle, yoga, Pilates, PiYo, Turbo Kick, boot camps, barre, Group Fight, Group Power, Group Active, Group Core, Aqua Power, Water Exercise, Silver Sneakers, Step, Ironworks, and HIIT.
What about child care?
As a busy parent, it can be difficult to find time to come to the gym and find a way to keep your little one occupied and happy while you workout. Genesis understands, and we're here to help! All four of our Oklahoma gyms offer Kid's Club child care. With Kid's Club, you can rest assured knowing your child is being supervised by CPR-certified Kid's Club professional while you workout. Kid's Club hours vary from gym to gym, so be sure to check out your club Kids Club hours.
What are some of the special amenities?
At Genesis Health Clubs in Oklahoma, we offer special amenities that keep our members coming back. Such amenities include:
Steam Rooms
Dry Saunas
Hot Tubs
Tanning
Rock Climbing Wall
Swimming Pools
Aquatics
Basketball Courts
State-of-the-art Cardio Equipment
Top of the line weight machines
Yoga/Pilates
Daily Group Exercise Classes led by expert instructors
Cardio Cinemas
Diet and Nutritional Counseling
Café
Cycle Studios
Indoor Running Track
Kid's Club Child Care
Complimentary Towel Service
Free Luxury Locker Access
Social Events and Organized Trips
Are there any gyms in Tulsa or Broken Arrow open 24 hours?
Yes! Our Tulsa Woodland Hills location is open 24-hours, making any time a great time to workout.
Is there personal training available?
Yep! Every one of our Tulsa and Broken Arrow clubs offer nationally certified and expert personal training. Our personal trainers will empower you to meet your fitness goals and expectations. Whether you want to lose weight, get strong, improve performance, or just feel good again, our staff of experts can help you see lasting results. Find out how you can receive a FREE personal training session here.
I'm still not sure… Is there a way to see if Genesis is right for me?
Of course! Come and see the club for yourself.
For more information on Genesis gyms in Tulsa and Broken Arrow, fill out the form below!