Pilates
The Mind Body Studio at Genesis Fort Collins Club offers comprehensively certified Pilates instructors and state of the art Peak Pilates® equipment. Reform your whole body with mat classes, private, semi-private, and small group classes. Start with an introductory session or a mat class to learn the basics and begin your path to a leaner, stronger, healthier you.
The Pilates method of body conditioning strengthens and tones muscles while simultaneously increasing flexibility and balance, giving the body a long, lean shape. Pilates is a technique of movement that offers the most efficient, natural, and pain-free way to play and live productively. Pilates techniques have been recognized as superior conditioning programs for all athletic activities. We offer a variety of programs catering to the needs of our members. Pilates mat classes are included with your membership at no extra charge; private sessions and pilates equipment classes have an additional cost.
Come try a class for yourself – visit our studio and meet our friendly staff!
Pilates Coordinator
Ali Baptist | abaptist@genesishealthclubs.com | 970.988.2024
INSTRUCTORS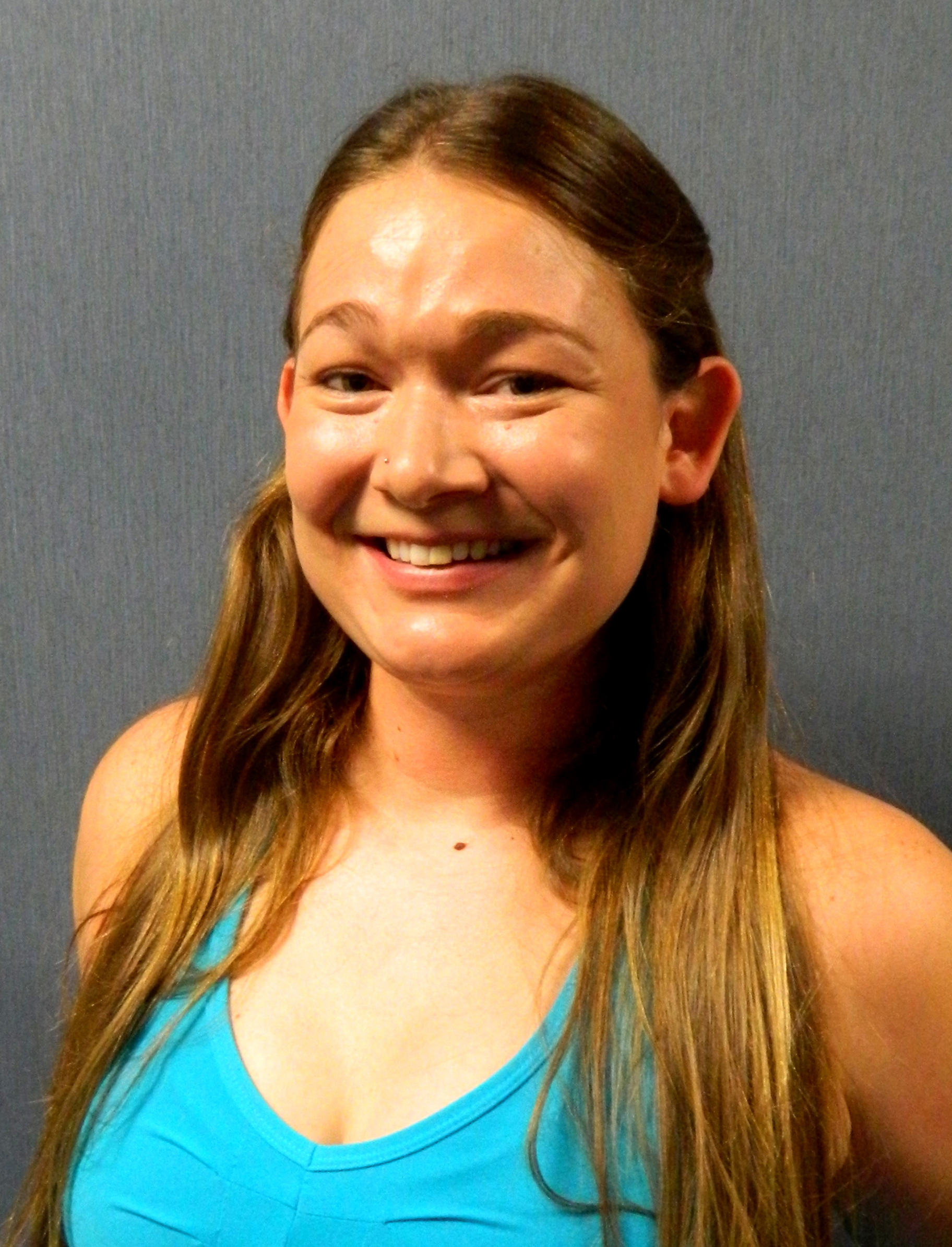 Ali Baptist
Growing up as an athlete of many sports, my competitiveness earned me many injuries. After numerous knee surgeries, PT appointments, and starting from scratch over and over again, I decided to take control of my health and body and turned to Pilates to rehab, rebuild, and reform. I was amazed at how the work I did in the studio overflowed into my daily life. My knee issues were gone, my back stopped hurting, and I had my best ski season in years; I was hooked! Years and many ski seasons later, with no surgeries in between, I love seeing how Pilates reforms my clients' bodies and sets a strong foundation for all their adventures.
I began my Pilates journey, at Miramont, with Karyn Brown. She inspired and supported me as my mentor through my Instructor Training at Peak Pilates. Through Peak, I had the opportunity to study under Master Trainer Robin Beck for my Peak Pilates System Level I, Mat, Chair, and Barrel, as well as my Comprehensive Level II. I have worked with a wide range of clients including Healthy Back participants, clients rehabbing from various surgeries & injuries, scoliosis, and clients wanting to get back into shape.
Joseph Pilates believed, "Physical fitness is the first requisite of happiness." The healthier you are the more adventures you can have and the fuller life you will lead. I believe that happiness is a choice you must make many times each day. Choose to be fit, choose to be happy, and laughter and a full life will follow.
Certifications
Peak Pilates Comprehensive Level II Certification
Including Mat, Reformer, Chair, and Barrel
___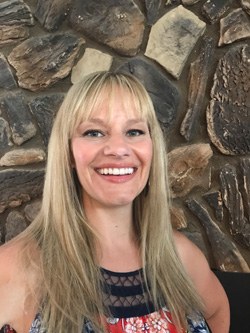 Amber Garcia
Amber Garcia is a firm believer that Pilates can benefit nearly everyone. She began training with Polestar Pilates in 1999 and has studied 3 different Pilates methodologies under various mentors.
As a group fitness instructor and personal trainer, she was drawn to the practice because of her experience that most fitness enthusiasts work major muscle groups or focus on their favorite type of training but neglect stabilizing, lengthening and balancing exercises, which can lead to problems over time.
Her training emphasized physical therapy applications of pilates, correction of muscle imbalances, muscle recruitment and functional movement. She has an extensive dance background which has allowed her to assist many dancers in finding their center and perfecting their craft. She strives to make sessions fun and diverse, working to help each client achieve their goals. Amber takes a contemporary approach to teaching, and incorporates different styles based on goals for classes and individuals. She appreciates the variety and nuance that differing pilates methodologies bring, and believes that pilates will continue to evolve as we come to understand more about the human body and how it works.
She has been a group fitness instructor for more than 12 years and teaches other disciplines besides pilates including BodyPump, Spinning and kickboxing. She is also a ballet, jazz and tap instructor with 2 adorable daughters.
One of her favorite sayings is, "Friends make friends do hard pilates exercises!"
Certifications
AFAA certified

Pilates Instructor Academy certified
___
Michelle Rudolph
Michelle Rudolph has a deep appreciation for the human body and its capabilities. She chose to study Pilates because its methodology is closely aligned with her approach to teaching dance and her strong belief in proper posture and good biomechanics. Personally benefiting from Pilates after a back injury has further strengthened her belief in this method as a sound system for improving strength, flexibility, balance, and coordination.
Michelle earned a Bachelor of Science degree in Dance Performance from the University of Kansas. She has taught modern dance, jazz, and ballet in various venues and performed with multiple dance companies while earning a Master of Science degree in Education with an emphasis in Kinesiology (biomechanics) and Laban Movement Analysis.
Michelle has also worked as a physical therapy aid with Rocky Mountain Physical Therapy using Pilates for patients rehabilitating from joint replacements and back injuries under the guidance of physical therapist Michelle Congleton. She enjoys bringing Pilates to populations where Pilates would appear to be too difficult, including seniors, those with physical challenges such as scoliosis, and those with chronic back issues.
She finds inspiration in witnessing again and again her clients improving balance, mobility, and confidence in their bodies using Pilates as their method for rehabilitation and overall fitness. Michelle's sympathetic "having been there" approach to teaching gives students the comfort to ask questions and find their own pace.
Michelle looks forward to working with members and non-members in class or private sessions at the Fort Collins Club.
___
Michele Scalva
I have been passionate about Pilates since I began in 2009. Like many others, I tried Pilates seeking recovery and pain relief from a trauma­­­­­tic injury. The Pilates Conditioning Method provided me with gradual physical improvements as well as emotional healing. I learned that the practice of Pilates can be restorative for the mind and spirit as well as the b­­­­ody.
As a teacher, my goal is for clients to experience progress with each session. In class we focus on making connections in the body to build strength and create muscle balance while in proper alignment. The movements require intention and attention to focus the mind on moving one's body correctly. With this approach, the body is conditioned from the inside out and it transfers to healthy functional movement outside of class, better athletic performance and an improved quality of life.
In the summer of 2016, I earned a Basic Mat Certification from Powerhouse Pilates and started teaching. This experience confirmed that I wanted to continue my Pilates education. In the fall I began comprehensive training for Mat and Apparatus certifications with the Pilates Sports Center under the instruction and mentorship of Lee Cooper.
I enjoy working with people of varying physical abilities and welcome you to join me in class! Send me an email if you have questions at tomichele@outlook.com.
Certifications
Comprehensive Pilates Certification Training, Pilates Sports Center
Basic Pilates Mat Certification, Powerhouse Pilates
Bachelor of Science in Psychology, Colorado State University
___
Tara Palmer
Tara comes to Pilates through personal rehabilitation when her lifelong commitment to running and weight training began to yield minor injuries. Knowing this form of practice had the ability to lengthen and strength her muscles while minimizing injury risk, she knew her path was that of a life long practitioner. She was also drawn to the practice's ability to alter the physical predispositions to nonalignment present in her genetic narrative. While the physical benefits of Pilates are numerous and impactful, Tara quickly realized the practice's ability to provide stress relief, meditation and mental strength. Tara's newfound form and focus allowed her to move fully and intentionally through the stresses of a real estate finance career, pregnancy and young motherhood. Today, Tara combines Pilates with her other passions: running, tennis, skiing, being a fun and loving wife and a mother capable of keeping up with two small children. As a Pilates Sports Center instructor, Tara meets each student right where they are and develops a shared vision of where they want to go. By providing specialized and targeted Pilates training, she infuses her students with a commitment to strength and clarity in – and fusion of – both body and mind.
"Everyone needs Pilates in their life; it equates to the longevity and vitality we all seek." Tara Palmer
Certifications
Pilates Sports Center Certification
Pre and Post Natal Pilates Certification
Bachelor of Science in Finance, University of Colorado Boulder
___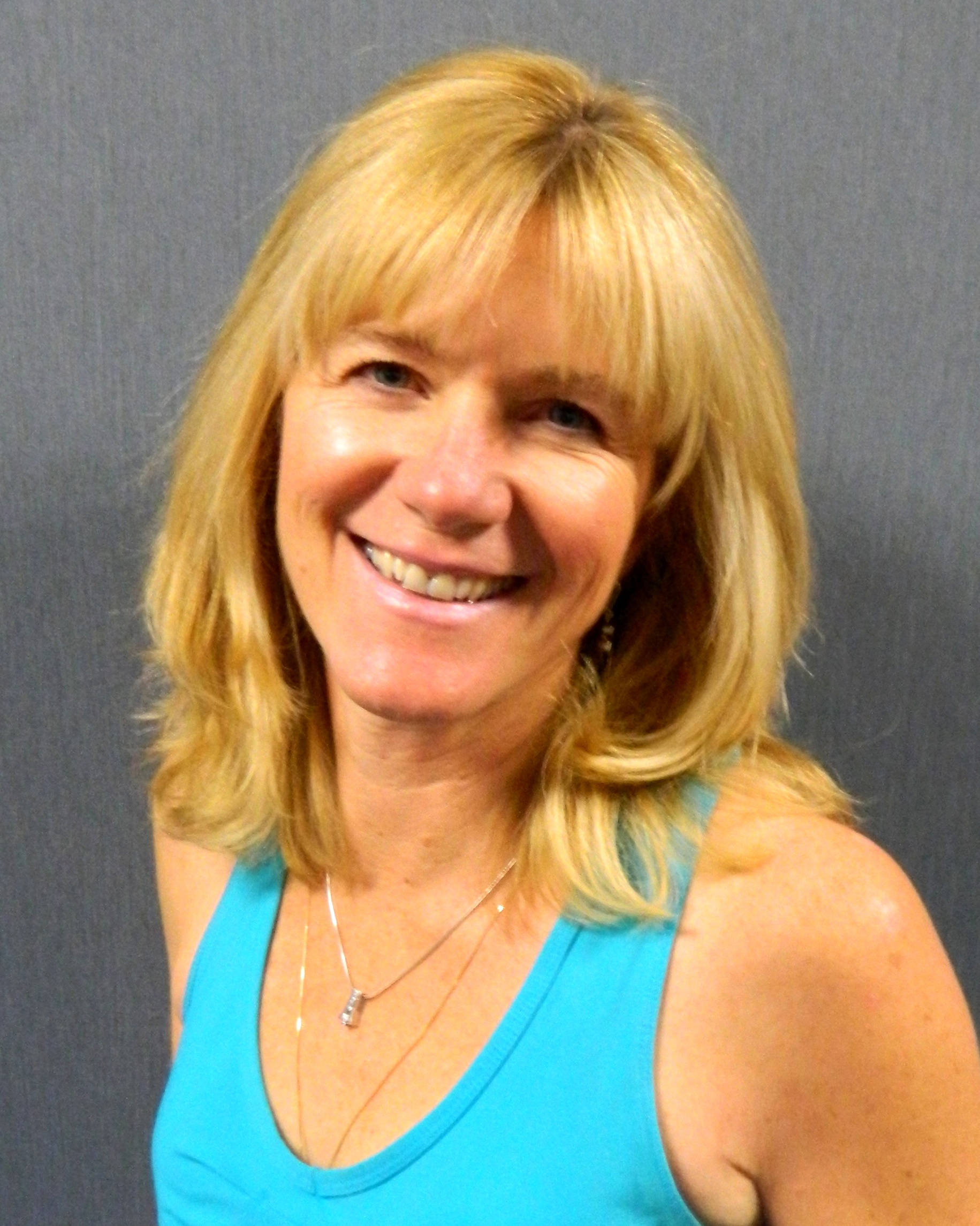 Mary Steiner
I have been practicing Pilates since moving from New York to Colorado. I was an avid runner until I needed hip surgery in 2009. After rehab, I was anxious to get back into exercising and was introduced to the reformer by Karyn Brown, my Pilates trainer and mentor. I was amazed at how Pilates had rehabilitated me physically, emotionally, and mentally. I wanted to share with others what had helped me so much. I then began my journey of becoming a certified instructor. I have completed all levels of certification and continue to learn.
I believe that Mr. Pilates' basic philosophy of integration of mind and body make for a healthier body. It gives you an awareness and strength that carries over into everyday movement whether you are lifting your child, swinging a golf club, sitting in front of your computer, or hiking the Colorado trails. I believe most people don't think about how they move. I have found that by practicing Pilates, you gain controlled directed strength. It teaches you to be aware of your movement and change it in ways that make you feel better, move better, and look better. Pilates is for everyone no matter what your age, gender or fitness level.
Certifications
Peak Pilates Comprehensive Certified

All levels, including Mat, Reformer, Chair, Barrel, and Tower

Bachelor of Computer Science, Regis-Denver