Blog
Monday, August 3 2015 3:55 PM
Change at Any Age –
Do you need a lift? Need to lose weight? Do you need a change?
It's never too late to join a Group Fitness Class!!
We offer classes for all levels from beginner; Tai Chi , Gentle Yoga , Fit Life and R30 (30 minutes bike class) to intermediate: Group Ride, Urban Groove, Group Fight, Zumba, Group Blast and Hot Yoga. And we have also have a weight lifting class; Group Power. Or, If you prefer a little bit of both, Cardio & Iron.

Check out our Group Fitness Schedule for class times and descriptions.
Here are 50 Reasons to Exercise
Lifts Your Mood
Improves learning abilities
Builds self esteem
Keeps your brain fit
Keeps your body fit & able
Boosts mental health
Boosts your immune system
Reduces stress
Makes you feel happier
Has anti-ageing effects
Improves skin tone and color
Improves sleeping patens
Helps prevent stroke
Improves joint function
Improves muscle strength
Alleviates anxiety
Sharpens memory
Helps to control addictions
Boosts productivity
Boost creative thinking
Improves body image
Gives you confidence
Helps you keep focused in life
Improves eating habits
Increases longevity
Strengthens your bones
Strengthens your heart
Improves posture
Prevents colds
Improves appetite
Improves cholesterol levels
Lowers risk of certain cancers
Lowers high blood pressure
Lowers risk of diabetes
Fights dementia
Eases back pain
Decreases osteoporosis risk
Reduces feelings of depression
Prevents muscle loss
Increases energy and endurance
Increases sports performance
Increase pain resistance
Improves balance and coordination
Improves oxygen supply to cells
Improves concentration
Helps with self-control
Lessens fatigue
Increase sex drive & satisfaction
Makes life more exciting
Improves Quality of Life
Tuesday, July 7 2015 2:24 PM
Summer Time and It's Hot Outside!! Join Us Inside for Group Fitness.
Check out our schedule!
July MOSSA Launches
July 7 , Tuesday, 5:30 pm R30
July 11, Saturday, 8:00 am Group Fight
July 12, Sunday, 1:00 pm Group Power
July 18, Saturday, 8:00 am Group Ride
July 20, Monday, 6:30 pm Group Centergy
July 21, Monday, 8:15 am Group Blast
Centergy and Testimonials
Meet One of Our Centergy Instructors – Michelle Stoll
Hi! My name is Michelle Stoll. I have been teaching Group Fitness classes at Genesis since they first opened in Hutchinson in 2006. I have taught many different kinds of classes over the years: Step classes, Circuit classes, Challenge, Triad, Group Ride, Cardio and Iron, Pilates, Group Centergy, Gentle Yoga and a whole class on the ball. I am currently teaching Group Centergy and Gentle/Restorative Yoga. I've been active in sports and working out for most of my life and have really enjoyed it! My interest in sports started in 4th grade with softball, luckily I got on a very good team with some great coaches! I also played volleyball and basketball in school. I've been teaching classes for 13 years! The very first class I ever taught was a Step class in 2002. I had just recently started taking the class and the instructor was leaving so they were looking for a replacement so I jumped in (seems like I do that frequently)! It's been lots of fun! I've enjoyed encouraging people and watching them do things they never thought they'd be able to do! I've also made some great friends!!

My son Trevor is 18 and just graduated from high school. When I'm not working or teaching classes I like to go to the movies, go to the lake, go for bike rides, volunteer at church and meet friends for COFFEE! If you're looking for a fun time and a good workout come check out our classes! Hope to see you there!
Group Fight
We are excited to introduce you to Our MOSSA program, Group Fight, used to be Group Kick. Group Fight™ is a gripping hour that burns a ton of calories and builds total body strength. Tap into the hottest mixed martial arts movements done at a rapid-fire pace to smash your cardio fitness! From the boxing ring to the fighting cage, Group Fight combines cutting-edge moves with thrilling music. This electric experience is addictive! FIGHT FOR IT!
We will Launch Group Fight, Saturday, July 11 @ 8:00 am.
Let's introduce you to Hutchinson's Group Fight instructors.
I'm, Diane Ravenstein, I'm up front teaching our First Group Kick Launch and Chris Smith, our other Group Fight instructor is lower left, The picture are from the original Group Kick launch, in July 2011. My favorite song was "My Sharona" I brought fake swords in to use for that song, everyone loved the props!!!
I'm Chris Smith, that's me with the red hand wraps. I'm a Group Kick and Urban Groove Instructor. My favorite song is always going to be, "Eye of the Tiger". Favorite moves would be either from our 1st release when we did knee- knee –hitch- knee, or anytime we get to do a jump knee.
This was my 1st MOSSA program teaching experience, and when we 1st launched it took everything out of me when it came to teach, talk, perform the move I'm on and prepare for the move coming ahead. I love the cardio and the high intensity, provided by both programs, and I'm thankful for the opportunity to help drive and encourage our members to be the person they want to be through these programs.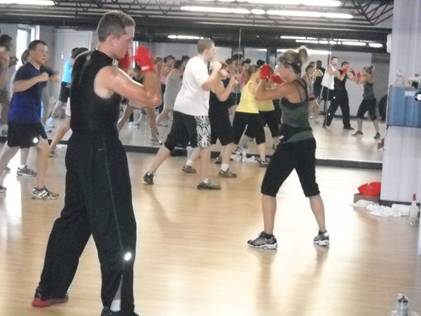 Wednesday, May 6 2015 4:07 PM
Genesis Hutchinson! Happy Spring!
Nice weather is here, but we still have Group Fitness Classes, please check our Group Fitness schedule.
Or pick up a copy at the Front Desk. And we keep the classes updated on the Group Fitness Schedule white board up front. Let me know if I can help you any way,
Becky Holcomb
Group Fitness Coordinator
bholcomb@genesishealthclubs.com
R.I.P.P.E.D is back!!
Heather Koehn is our Certified R.I.P.P.E.D. instructor. She is looking forward to having you join her for this Awesome class!!
Resistance, Interval, Power, Plyometrics, Endurance, Diet
We are offering two classes, they begin -
May 4 – 8:15 am – Studio A
May 13 – 4:30 pm – Studio A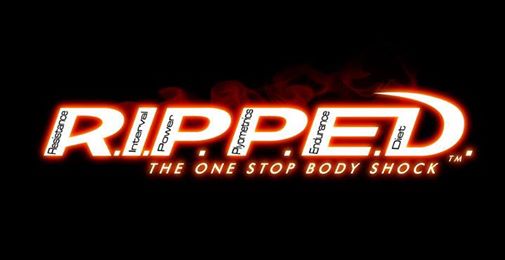 Instructor of the Month!
Meet Lynn Schmidt - Lynn teaches our Cardio & Iron early morning classes and if you need a great jump start in the morning you need to check these out!! You will leave feeling energized and ready for your day!!
Hello! My name is Lynn Schmidt and I teach Cardio & Iron class and sub for Fit Life class. I am one of those unusual people who actually enjoys exercising and have done it all of my life. I played volleyball in high school and ran in the off season for conditioning. I continued to run in college for exercise and after college started attending fitness classes. I really enjoyed the camaraderie of exercising with other people and the motivation I receive by working out with them. So why do I exercise? As a former cardiac nurse, I know it helps keep weight under control, lower blood pressure, and lower cholesterol. Along with those reasons, it also helps me to constructively deal with stress, and I just love the satisfaction that comes after a really hard workout!
I have been married for 28 years to Steve and we have three sons: Ryan (22), Austin (19), Evan (18). We enjoy traveling and spending time together as a family. When I'm not dreaming up a new and difficult workout for my class, you can find me volunteering at my church, eating chocolate, visiting my aging parents, scrap booking, doing Bible Study, or baking cookies. Now you know why I have to exercise...I have a sweet tooth! I have a shirt and it says, "Will exercise for chocolate!" That pretty much sums up my life!
It's a good thing I'm a morning person because Cardio & Iron is at 5:15 am on Mon/Wed/Fri. I'd love to have you come check us out! We're a fun group of people. I like to encourage the class members to work hard, keep going, and be positive. Three things you will frequently hear me say are: 1) I say, "Is it going to be easy?" The class says, "No!" I say, "Is it going to be worth it?" They say, "Absolutely." It's important to remember that all the hard work will pay off. 2) "The happiest people don't have the best of everything; they just make the best of everything they have." None of us have a perfect life and so we have to choose to respond positively to negative situations. It's all about our attitude toward life. 3) "You can't outwork in the gym what you ate in the kitchen." Running an extra 2 miles is not going to undo the 5 cookies you ate yesterday! Even though I love sweets, I try to get plenty of fresh fruits, vegetables, and lean protein in. So now you know a little more about me. I hope to see you in class!
Tuesday, April 7 2015 4:07 PM
The April MOSSA Launches are coming!!!
Signup sheets will be at the front desk a week prior to each launch!!
You don't want to miss the new and exciting releases, let the Music help you Move!! And Let US Help you get your Workout Started!!
Working Together to Get More People Moving
Sat., April 11, 8:00 a.m. Group Ride -
Sun, April 12 , 12:15 p.m. R30
Sat. April 18, 8:00 am Group Kick
Sun, April 19, 1:00 p.m. Group Power –
Sun., April 26, 12:00 p.m. Group Centergy –
Mon, April 27, 4:30 pm Group Blast -
Meet One of Our Instructors - Diane Ravenstien.
Hi, I'm Diane, I've been a Group Fitness Instructor with Genesis in Hutchinson since 2009, teaching Group Kick, Group Centergy, Cardio & Iron, and Gentle Yoga.
I became interested in fitness at the young age of 23, when my father-in-law was diagnosed with congestive heart failure. I started reading everything I could find on health and fitness and was really inspired by James Fixx. I began by running around the block in my Keds. Once I could complete a mile, I treated myself to real running shoes, but they had to be men's, because there were none in women's! I know, I am really dating myself! I ran religiously for over 30 years, competing in a lot of 5K's, a few marathons and half marathons. My daughter Sarah and I created a lot of memories on some grueling long weekend runs. I lived in a small town, was given access to the high school weightlifting room, and added weight training to my running schedule. Eventually I started going to Aerobic classes for something different. It was so much fun, I started teaching classes and stayed with that until it was too much to juggle with three children. So it was back to just running for me.
To ward off the blues from becoming an empty-nester, and at the incessant urging by my friends, I joined Genesis, I soon started teaching classes, first a cardio class called Challenge, then later adding Group Centergy and Group Kick. I LOVE instructing! I love watching people try their best, have fun, interact, reach goals, and encourage one another. I also love working out in the mornings in the weight room. I have three grown kids, my daughter who still runs and now teaches group fitness, and two sons, Ryan and Nate, who also loves working out in the weight room at Genesis. I am blessed with three amazing in-law kids and five grandkids.
I am employed full-time at my church and have my own software consulting business. When I'm not working or working out, I use my free time for my family, church, and friends.
Genesis welcome's Bishop Rodriguez as our newest instructor!
Join Bishop on Friday nights, 5:30 pm For some Hip-Hop and Zumba moves!! Do You Need to Shake up your workout!! This aerobic combination of fast & slow rhythms will tone & sculpt the entire body. Along with fun dance steps this will Jaz up your workout!
Hip- Hop Fusion, Fridays 5:30 pm – Studio A
Monday, March 2 2015 2:55 PM
Hello Hutchinson members,
Be sure to follow our Hutchinson Facebook page for more updates!
Enjoy our March Group Fitness news. This month we are celebrating our members and one in particular - I would like to introduce you to Helen, as she tells you her story giving her lots of reasons to Workout At Genesis and Stay Fit!

Hi, my name is Helen Bornholdt and I want to tell you my story about how being active and fit saved my life at the young age of 84. I've been a member of Genesis since 2007 and attend weekly classes, 5 days a week; Fit Life and Stretch classes.
In November, 2012, my daughter, Chris Armstrong (who is also a member of Genesis), went on vacation and asked if I would come over and feed her cat. Chris lives out in the country with her family and their pet cat. The day I went over to feed Ebby, was a typical Kansas windy day. I went inside the barn to feed her cat, and once inside, the wind blew the door shut. I didn't think anything of it at the time. I fed the cat and went to leave and noticed the barn door was not only shut but locked!! There is a latch on the outside which closed when the wind blew the door shut.
Needless to say, I was scared. Besides the skylight at the top of barn, there wasn't any other light inside, it was also dark. To make the situation worse, no one knew I was here. My fears were over come as I began thinking: I needed to do something to rescue myself. First thing, I stuck my head out the cat door and wouldn't you know the cat, Ebby was sitting outside enjoying herself while I was stuck inside. I'm a small person, but not small enough to fit through the cat door. I soon realized, if I didn't figure a way out I would be stuck in this barn for 3 days.
My second idea, was to pull these two flimsy, grey shelves together, after removing all the stuff they had piled on them. I pushed these shelves together to act as a ladder and using the lawnmower I climbed to the top towards the skylight, without falling. Once up at the top, I realized I needed something to break the Plexiglas in the skylight. So I climbed back down, picked up a 15 lb sledge hammer and climbed back up very carefully. Once at the top I knocked the Plexiglas out and pulled myself up to the roof. I was out of the barn, thank goodness, but on the roof. I knew if I jumped off the barn, I would break an arm or a leg. I began walking around on the barn roof and discovered there was a pine tree next to the building. I thought, if I could grab two branches and swing down to the ground like "Tarzan" I would be safe. But I wasn't sure about this move; I had to talk myself into doing it. I knew if I didn't there wasn't any other way to get down. So I did and I landed on the ground!! Safe and Sound!!
When I got down I drove over to my other daughter's house, Kathy Smith, and told her the entire story. We called Chris and let her know what had happened and as soon as Chris got home, she purchased an automatic Kitty Feeder, for Ebby.
My family has always been Genesis members and they were the ones who got me to join in the beginning. My daughters, Kathy Smith and Chris Armstrong,( the cat owner). Along with, both my granddaughters, Autumn Westfall and Sarah May. In fact Sarah is a Personal Trainer and Fitness Instructor at Genesis. As you see being and staying healthy runs in the family!
Thank you Genesis!!
Instructor of the Month, Annie Bass
Annie is certified in Group Power, Group Ride, R30 and Group Blast, and teaches Buttz & Gutz, Cardio & Iron and Fit Life. Annie has been an instructor in Hutchinson since 2013 and worked every minute of it!! Annie loves teaching and loves helping our members. Annie is a great friend to everyone and a wonderful mother of two daughters, Starla & Rachel.

We are sad to say, she will be leaving us in May and moving to California to join her husband, Kirby. We are going to miss her very much, but wish her Good Luck and Best Wishes on her New Journey!!!

Thank you Annie for Everything you have Done for Hutchinson's Group Fitness!
Tuesday, February 10 2015 2:54 PM
February is the Month of Love and with Love comes Happiness!! Our Genesis Hutchinson club is fortunate and blessed with the excellent instructors and we would like to introduce you to our Married Couple instructors, Samantha & Chris Smith and Becky & Tom Holcomb
Samantha & Chris Smith
Chris and I met at Genesis in Urban Groove class (Zumba at the time), in 2011. I started doing a fitness challenge through my work and loved the class. Being the shy, insecure girl; I quietly stood in my back corner spot every night. Chris had been through a couple challenges prior, and was one of the main ones in the front row, besides Cheri, that I would watch to know what I was doing! He had made a huge transformation himself – losing 100+ pounds and becoming a Groove and Group Kick instructor. As I gradually moved to the front, he introduced himself, and was always there to help motivate and encourage me. It wasn't long after, that I became a Groove Instructor as well. From that point forward, we both were constantly pushing and challenging each other. A couple years later, Chris proposed in front of all of our friends in a special Groove class we were having, and we got married just a few short months ago on 10/18/14.
Genesis truly holds a special place in our heart, not only because this is where we met; but this is where we feel most comfortable – like a second home, with all of our close friends that are really more like a second family. To this day, we love being able to work-out together and push/challenge each other; it's so much more enjoyable to have someone else be right there with you, and someone to hold you accountable so it's not as easy to back on your work-outs. At the same time we love helping out all of our friends and members at the gym reach their goals as well – it's truly a rewarding experience that we wouldn't trade for anything.
Becky and Tom Holcomb
Hi, I'm Becky and I'm the Group Fitness Coordinator here in Hutchinson and also a Group Fitness Instructor, teaching Group Power, Group Ride, R30, Group Centergy and Gentle Yoga . Tom also teaches Group Power and is a Personal Trainer and a Group Fitness Instructor. However, this is not where we started.
I've always enjoyed being active, so when I heard Genesis was opening in Hutchinson, I joined, I was one of the first 400 to join the club, in 2005. Being a steady member, attending Cardio classes and spin classes. As the club grew and they needed more instructors I took this opportunity and never once looked back. Being an instructor is such a rewarding experience. I love teaching others and helping them set their goals and achieve them and have fun!! I became a Group Power instructor in 2007 and added on; Group Ride, R30, Centergy and Gentle Yoga. I still enjoy outside activities, yard work, bike riding, walking. Tom and I keep very busy with our jobs and teaching and our family. We have all generations in our family who we love to spend time with, from my mom, our brothers and sisters, to our children and our grand children.
As for teaching , My favorite class to teach has always been Group Power especially during February, Tom and I create a Group Power Love Songs, which will be taught, Sunday Feb 15. We look forward to this every year and it has become a tradition here in our club.
Being Healthy has always been my top goal in life!!

Let me introduce myself, Tom Holcomb, Husband, Educator (I work full time at the Kansas Cosmophere and Space Center) and a Group Power Instructor. Perhaps, we should have been named Ying and Yang. I have never been interested in fitness until about seven years ago. Before that, I was a smoker and a dedicated couch potato, opposed to all forms of physical effort. One day, I noticed that I was not seeing as much of Becky as I wanted, so I decided to try her Group Power class. It was a clear case of "if you can't beat 'em, join 'em) Suddenly, I found I had doubled down in love. Today, I enjoy the tremendous benefit of being in the best shape of my life at 60. I enjoy it so much that I don't even mind that Becky is my boss. I am living proof. Change is possible!
Join us for Our Annual Group Power Love Songs 2015 on Sunday Feb 15 @1:00pm
Friday, December 5 2014 4:52 PM
Group Blast Launch!!
Annie Bass And Kristi Keeling Blasted US!! Hutchinson Genesis Group Blast Launch was a Huge Success!! We had 30 members blasting away during our premier!!
"Diversely athletic" "Leggy!" and "Just brilliant!" Not your Old School Step either!", participants described the newest release of Group Blast.
Have a Blast!
Check our schedule for Group Blast classes and MORE to be added after the Holidays!!
Hello, my name is Stewart Flinn, I am a Group Ride instructor (5 yrs) and a Dillons Pharmacist (25 yrs). Have I always been interested in exercise and being fit and in great shape. No. Actually growing up on a dairy farm I always thought it strange that city kids wanted to go work out at the gym. Then when I was in the USAF (6 yrs) my fellow airmen would want to go work out at the gym. I would wonder "Why do they want to do that?". I have gotten smarter over the years and have been a seeker of truth and a traveler on a journey of knowledge and enlightenment.
I have learned some of the reasons why people work out, they want to be active, healthy, avoid illness, make cool friends, friends that share a common goal, stay physically fit as they age and maintain a healthy weight.
Almost everyone struggles with losing weight. Weight loss is a billion dollar a year industry. Books, diets, recipes, pills, snake oil, gimmicks, DVD's. How do I know this, because I've tried most of them. Now I am going to tell you how to lose weight for free. You just need to learn a simple mathematical formula and the 3 F's.
In life we have the 3 F's which are Faith, Family and Friends. In weight loss we also have 3 F's which are Food, Fuel and Fat. Our bodies need Fuel, we get Fuel by eating Food if we eat more Food than our bodies need our bodies store this excess Food as Fat. It's a wonderful thing if you're bear and you're going to hibernate for a few months. But we are not bears, so we do not want to store Fat. Our simple math formula is "Calories In vs.Calories Out".
What should you weigh? The NIH (National Institutes of Health) states that you should have a BMI (Body Mass Index) of 25 or less. Under 25 healthy, over 25 obese. Losing weight is not rocket science. It is food selection, counting calories, keeping a food journal, exercise, understanding the Food-Fuel-Fat connection and determining what your goal is.
Is losing weight hard? Yes, but if you have knowledge, motivation and a goal you can do anything. A number you may find interesting is that 1 lb of fat is 3,600 calories.
Now it's story time. About 10 yrs ago I took a hard look at my life. I wasn't exercising, I was overweight. I weighed 235 lbs. To have a BMI of 25 I needed to weigh 176 lbs. That is 59 lbs overweight. I tried a lot of different things and wasted a lot of money with little success, it wasn't until I understood the information that I mentioned earlier and put it into practice that I started achieving the results that I have today. It was a slow process, I didn't get overweight overnight and I wasn't going to lose that excess weight overnight. I joined Genesis, became a regular in a lot of different classes, I liked Group Ride, Group Power, Group Centergy and Group Kick. I saw an opportunity to go to Group Ride training and now I look forward to teaching classes and being able to help others.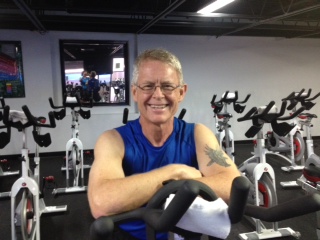 Thursday, October 2 2014 11:13 AM
Greetings Hutchinson Members! Below is our October Group Fitness news. Please make sure to follow our facebook page for ongoing updates too!
KIDS BOOT CAMP for Fall Begins, Monday, Oct. 13 @ 5:30 pm
This high energy class features fun, exercises, games and obstacle drills designed to improve strength, coordination endurance and overall fitness!!
Ages 5 -12
Cost $30.00 for Members and $45.00 for non-members
Check the Front Desk for Registration Form
Cheri Mullen-Hastert will be the instructor and she is looking forward to another great time with the kids!!
Hope you join us!!!
MOSSA OCTOBER LAUNCHES for 2014
We will have Two Super Weekends!!

Oct 4 & 5
Group Centergy, Thursday, October 2 @ 6:30 pm
Group Ride, Saturday, October 4 @ 8:00 am
R30, Sunday, October 5 @ 12:15 pm

Oct 18 & 19
Group Kick, Saturday, October 18 @ 8:00 am
Group Power, Sunday, October 19 @ 1:00 pm
TGIF October 3rd
We will preview our newest class for Fall - R.I.P.P.E.D
Resistance, Interval, Power, Plyometrics, Endurance, Diet
This is the One Stop Body shock 50-60 minute workout combining strength/resistance training, Plyometrics, endurance and MORE!!
Exciting News!
Group Blast is coming to Hutchinson, is an energetic cardio workout using The STEP to train fitness, agility, coordination, and strength. Motivating, inviting, and FUN! "Feels so much like sports training.
Balance of leg and cardio training was perfect. Off the charts spectacular! Pure awesomeness" Stay tuned for more information...
For any questions or concerns about our classes or schedule please don't hesitate to contact me!
Becky Holcomb
Group Fitness Coordinator - Hutchinson
P: 620-663-9090
Bholcomb@genesishealthclubs.com
Wednesday, September 3 2014 2:13 PM
Greetings Hutchinson Members! Below is our September Group Fitness news.
Please make sure to follow our facebook page for ongoing updates too!
New Class Starting in September
R.I.P.P.E.D. Resistance, Intervals, Power, Plyometrics, Endurance, Diet is the One Stop Body Shock 50-60 minute workout that combines strength/resistance training, plyometrics, endurance and more along with great music that equals one fantastic and challenging workout! Special Preview Classes will be announced soon!
Meet Our Group Power Instructors
Annie Bass- Annie has been teaching for over a year, she spends her free time with her family.
Sarah May – Sarah started teaching Group Power in December , she is also a Personal Trainer and teaches, Urban Groove and Buttz & Gutz
Tom Holcomb – Tom has been teaching for 6 years and is also a Personal Trainer, in his free time he works at the Kansas Cosmosphere and the Director of Visitor Experience
Laurie Edwards, - Laurie spends her days at her full time job as a Surgery Tech when she isn't teaching, she has been teaching for 4 years
Cheri Mullen-Hastert - Cheri teaches Urban Groove and Group Power. Cheri has been bringing her energy and enthusiasm to each and every class for 6 years
Jill Kelley – Jill joined our Team in December, she moved here from Kansas City where she taught group fitness and is a Personal Trainer.
If you haven't tried Group Power, you should! This is a 60 minute barbell program strengthening all your major muscles in an inspiring, motivating group environment with fantastic music and awesome instructors (as you read about above). This class has athletic movements such as squats, lunges, presses and curls. Group Power is for all ages and fitness levels. Discover results, discover Group Power.
Our Fall Schedule Begins September 29!!
Your Health is Your Health, Take Charge!!
For any questions or concerns about our classes or schedule please don't hesitate to contact me!
Becky Holcomb
Group Fitness Coordinator - Hutchinson
P: 620-663-9090
Bholcomb@genesishealthclubs.com
Wednesday, August 6 2014 12:17 PM
We'd like to welcome Michael Hyde to the team at Genesis Health Clubs, Hutchinson! Michael has been working as the Personal Training Coordinator at the West 13th location for the past three years and is excited to join the Hutchinson staff.
Michael's Story
I grew up in Haysville, Kansas. I married the love of my life in March, 2013- Gabrielle Hyde, my high school sweetheart. I played Football, Basketball, Baseball and Track at Campus High School. I ended up playing both football and basketball at Friends University for 4 years. This constant grind forced me to look more and more into what I was doing for my body. I started to learn what I was doing and how everything was connected, from sports to exercise. Before my senior year of college I started to work out with a trainer. It helped me learn so much with what I was capable of achieving with the correct approach. From this point I decided that was something I really wanted to pass on to others. I began at Genesis in April of 2011 as a Personal Trainer. From the first day I have been able to reach people and help them really see what they could achieve with discipline, focus and hard work.
My belief is to invite and inspire others to believe in themselves and to help them reach whatever goals they set for themselves.
Contact Michael at mhyde@genesishealthclubs.com!
Inspirational Quote- "When you work hard, good things happen to you"- Coach Schmidt