Lawrence North Personal Training
Our highly qualified Personal Training Staff at Lawrence North boasts trainers for every need. Whether you are looking for weight loss, high intensity interval training, strength and conditioning training for sports, muscle activation techniques or are looking for guidance coming back from an injury or illness, we have the perfect trainer for YOU.

We believe in individual interaction and prescription. Each person is different, so we don't offer cookie cutter workout plans. We have a variety of services and options to help you get results, including group classes, group programs, individual programs, and everything in-between.

You will realize quickly, we really are focused on you. From the moment you meet our Fitness Manager, Shannon Rawls, you will experience the difference as she strives to evaluate exactly where you are starting and uses that to develop an overall plan with you based on your specific needs and goals. She then will place you with one of our trainers who specialize in the exact thing that YOU want to focus on, so you are with the perfect person to help you reach your goals, and have fun doing it.

You will love our training staff! They truly care about their clients and making sure they help get you real results, whatever that means for YOU and your goals.
MEET OUR LEADERS OF PERSONAL TRAINING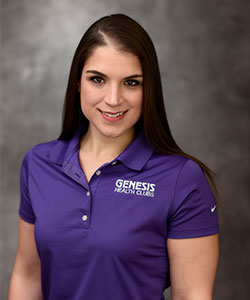 Shannon Rawls
Lawrence North Fitness Manager
Genesis Trainer since 2016
Degrees and Certifications
-B.A. in Sociology from the University of Montevallo
-M.A. in Sociology from Kansas State University
-Personal Training Program Certificate from Wellspring School of Allied Health
-NASM Certified Personal Trainer
-NASM Corrective Exercise Specialist
Training Philosophy: I use my own experience with significant weight loss of 70 pounds, combined with my education to connect with each client personally to create the most efficient and effective plan for making permanent, lasting lifestyle changes.
Contact Shannon today to set up a free personal training consultation at srawls@genesishealthclubs.com!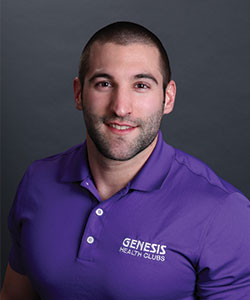 Cody Hanel
Regional Fitness Manager
Genesis Trainer since 2013
Degrees and Certifications
-B.S. Exercise Science
-NCCPT Certified Personal Trainer
-TRX Certified Group Training Instructor
-NAFSN Certified | National Academy of Fitness and Sports Nutrition
Training Philosophy: My objective is to develop specialized training programs based on clients' current fitness levels and goals and progress each individual to reach and exceed expectations. By providing accountability, education and motivation these goals are achievable.