Holiday Hours for Thanksgiving Day 2020!
This location will be closed for Thanksgiving on November 26, 2020!
The club will resume regular hours on Friday, November 27, 2020.
Blog
Tuesday, April 7 2015 2:50 PM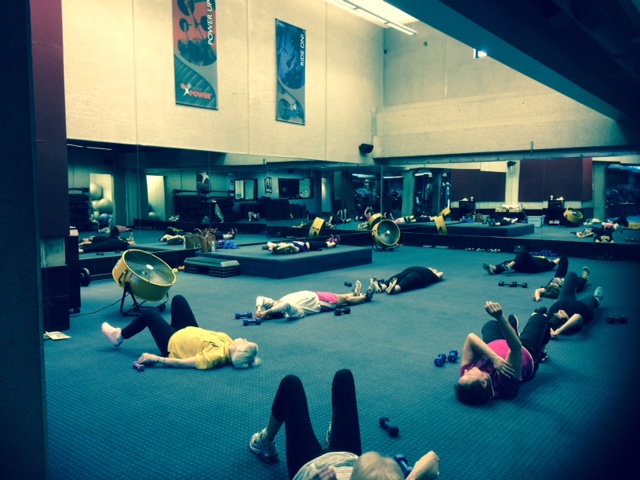 Spring has made everyone happy at West 13th and especially the Fitlife Group Fitness class Group. [see picture] They are gearing up for their annual "SPRING FLING" Party. You are invited to attend on Friday, April 10th at 9:15AM, immediately following the 9:15AM FItlife class. Bring a favorite finger food, snack or dessert, and Genesis will take care of the rest! The food is always amazing and we have a lot of fun!
Spring also brings the MOSSA [Body Training System] April launches! New music and choreography await you! The launch class schedule is as follows at West 13th:
Group Ride - 4/4/15 at 8AM with Myrtle and Pam
Group Power - 4/11/15 at 9AM with Cindy and Alisa
Group Kick - 4/15/15 at 5:30PM with Shannon, Myrtle and Cindy
Group Blast - 4/25/15 at 8AM with Cindy and Shannon