Thanksgiving Holiday Hours
In observance of Thanksgiving we will be CLOSED on Thursday, Nov. 28th and open for regular hours on Friday, Nov. 29th.
Blog
Tuesday, April 7 2015 2:50 PM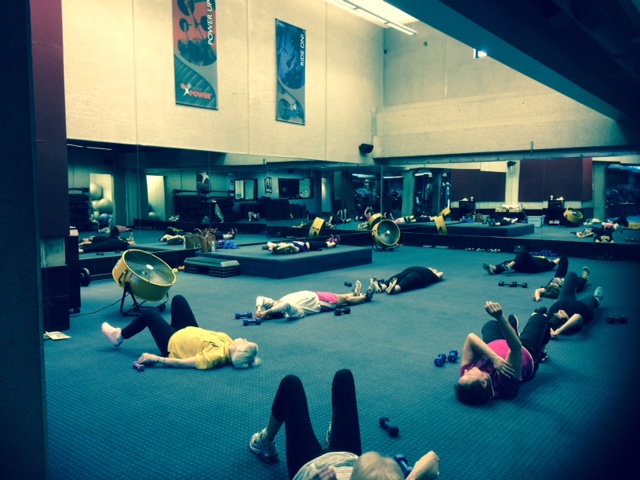 Spring has made everyone happy at West 13th and especially the Fitlife Group Fitness class Group. [see picture] They are gearing up for their annual "SPRING FLING" Party. You are invited to attend on Friday, April 10th at 9:15AM, immediately following the 9:15AM FItlife class. Bring a favorite finger food, snack or dessert, and Genesis will take care of the rest! The food is always amazing and we have a lot of fun!
Spring also brings the MOSSA [Body Training System] April launches! New music and choreography await you! The launch class schedule is as follows at West 13th:
Group Ride - 4/4/15 at 8AM with Myrtle and Pam
Group Power - 4/11/15 at 9AM with Cindy and Alisa
Group Kick - 4/15/15 at 5:30PM with Shannon, Myrtle and Cindy
Group Blast - 4/25/15 at 8AM with Cindy and Shannon